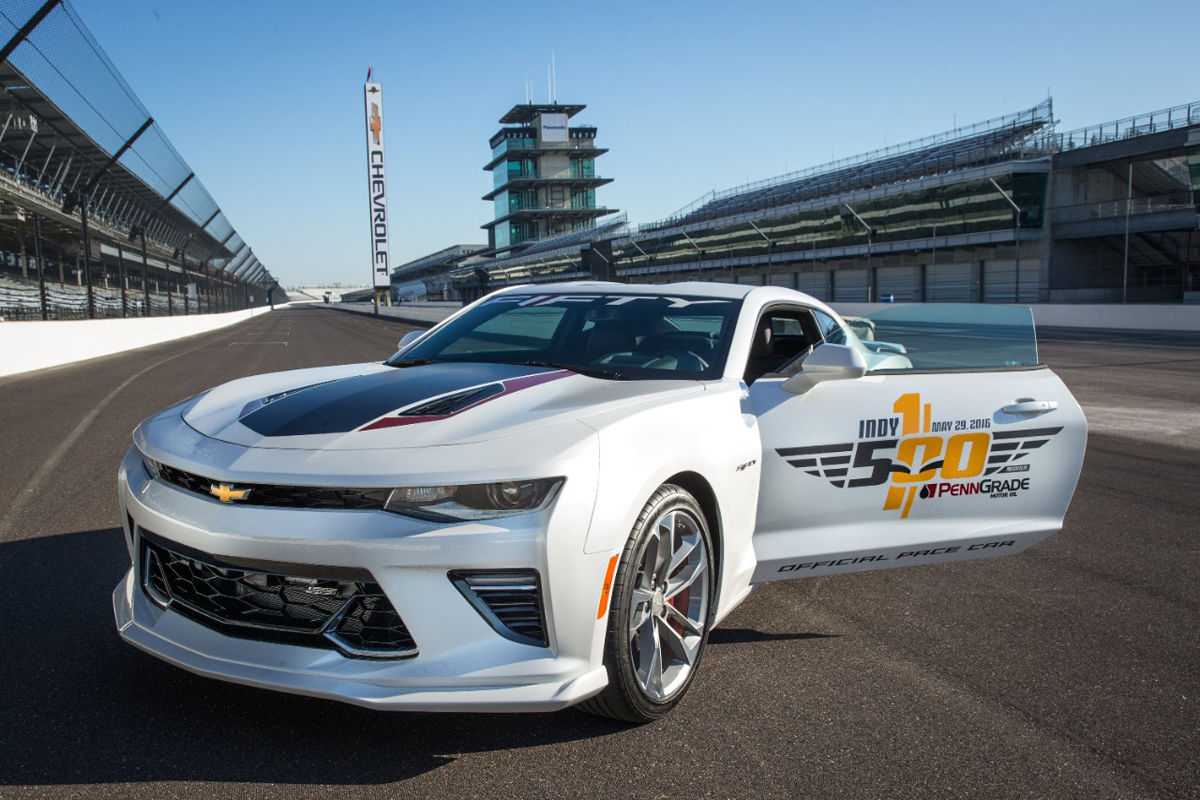 With Roger Penske behind the wheel.
The 2016 Indianapolis 500 marks the 100th time that the race has been run, signifying its importance to the world of motorsports and vehicle manufacturers as a whole. It also marks the 50th year for Roger Penske as the owner of Team Penske. To celebrate, Roger Penske will be driving a special 50th Anniversary Chevrolet Camaro pace car with unique graphics and custom wheels around the track.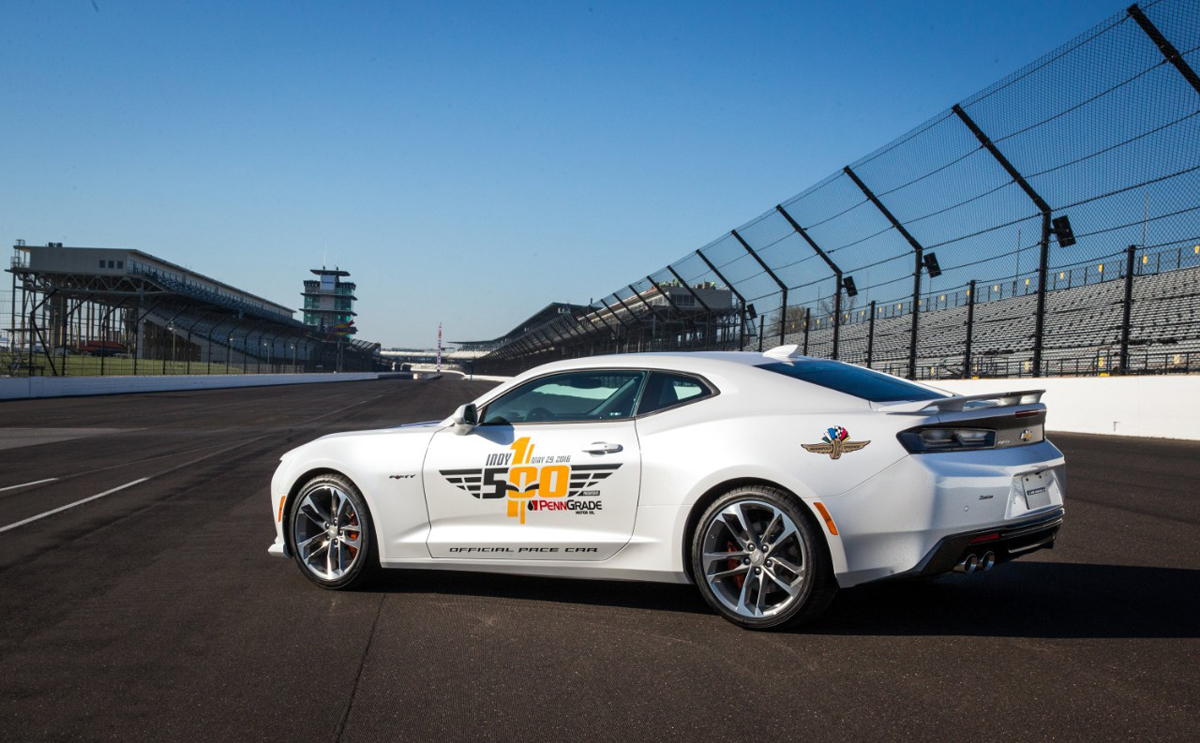 "Chevrolet and the Indianapolis 500 have a long, storied history and it's an honor to mark the respective milestones of the Indy 500 race and the Camaro simultaneously," said Mark Reuss, executive vice president of Global Product Development and Global Purchasing and Supply Chain. "It's also a privilege to have Roger Penske perform the driving duties, as his team has helped Chevrolet earn four consecutive IndyCar manufacturer titles since 2012."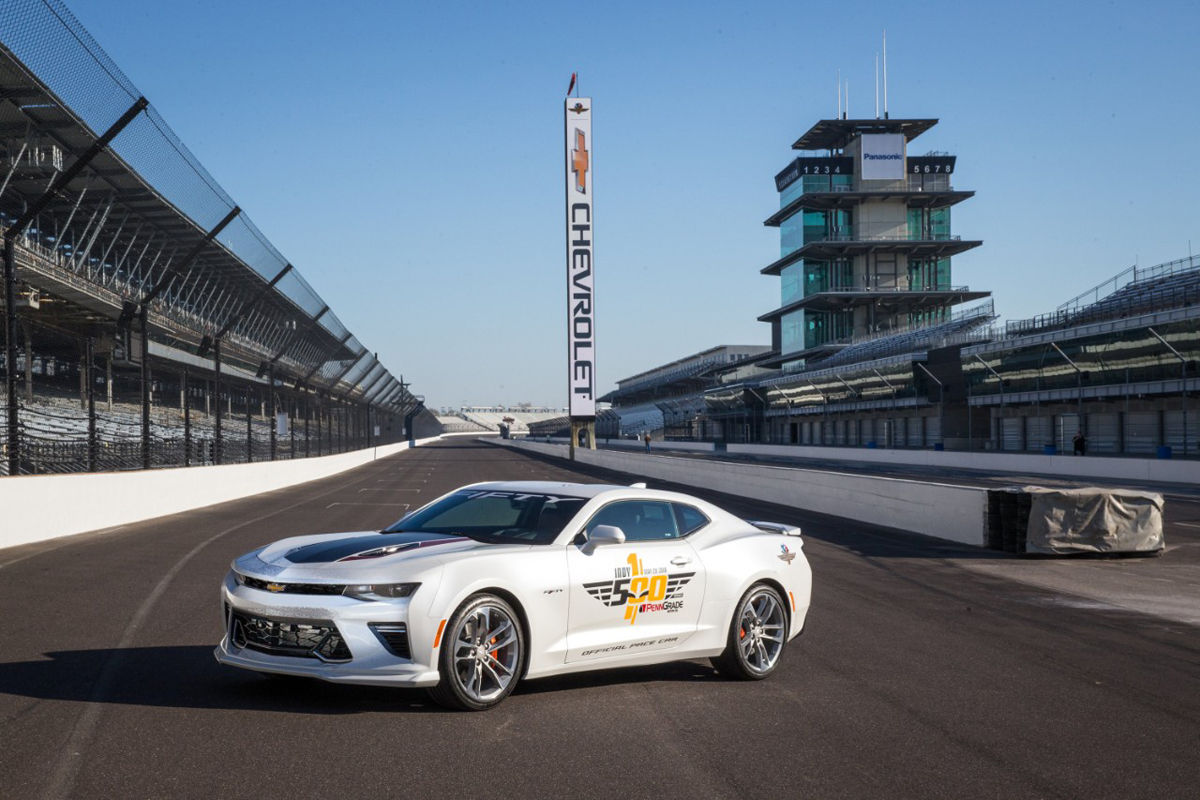 Four total Chevrolet Camaro 50th Anniversary pace cars will be on the track sporting a special Abalone White exterior paint with "100th Running of the Indianapolis 500" graphics across each of the doors. The rear fenders will also feature the classic Indianapolis Motor Speedway wing-and-wheel logo above the custom wheels. All of the new 50th Anniversary exterior upgrades are also featured by the pace cars.
Each one of the 50th Anniversary Camaro pace cars will be powered by a 6.2-liter V-8 engine sending 455 horsepower to both of the rear custom wheels, putting it right at home on the track.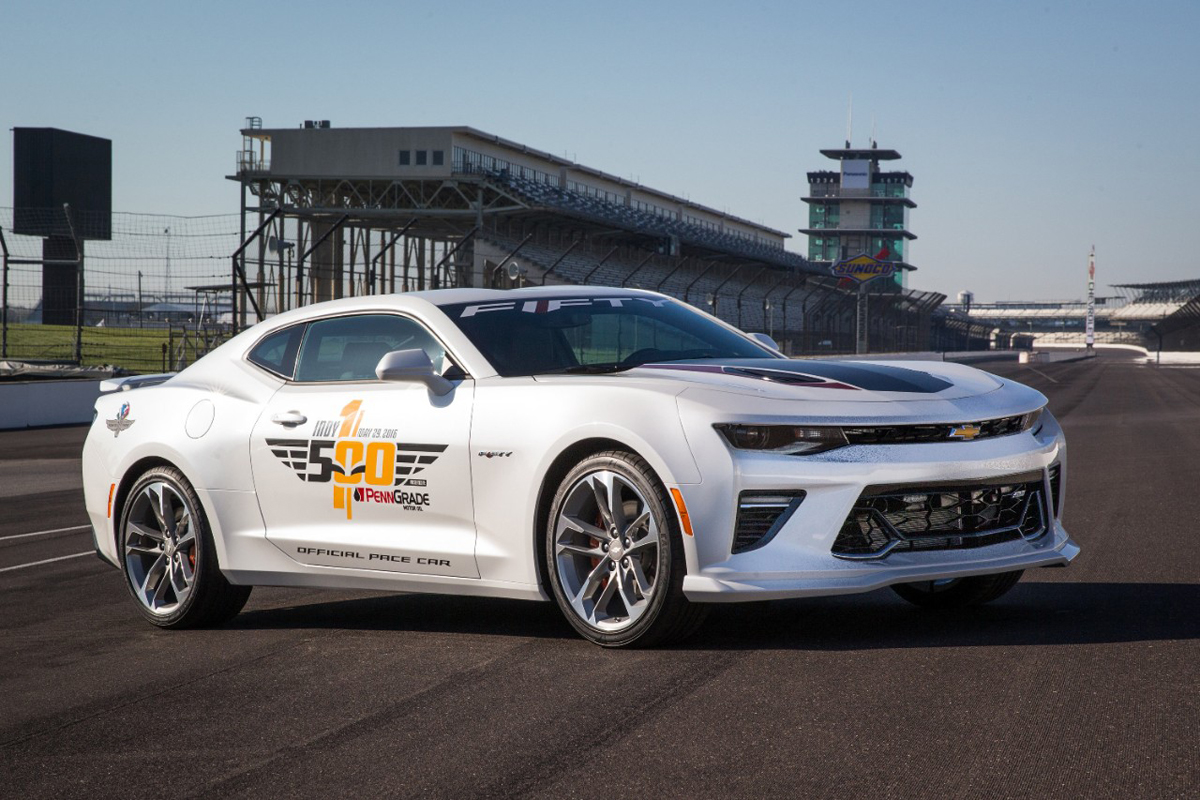 Last year marked the 16th victory at the Indy 500 for Team Penske and second for driver Juan Pablo Montoya. The 2016 Indy 500 looks to add one to both categories for the team and driver, although no other team has won more than Team Penske at the Indianapolis 500.
The new Chevrolet Camaro 50th Anniversary models which the pace cars are based upon will be available during the summer. The models will have 20-inch custom wheels, a special grille with chrome highlights, new front splitter, orange-painted brake calipers, 50th Anniversary badging, and a black leather interior with suede inserts, and more.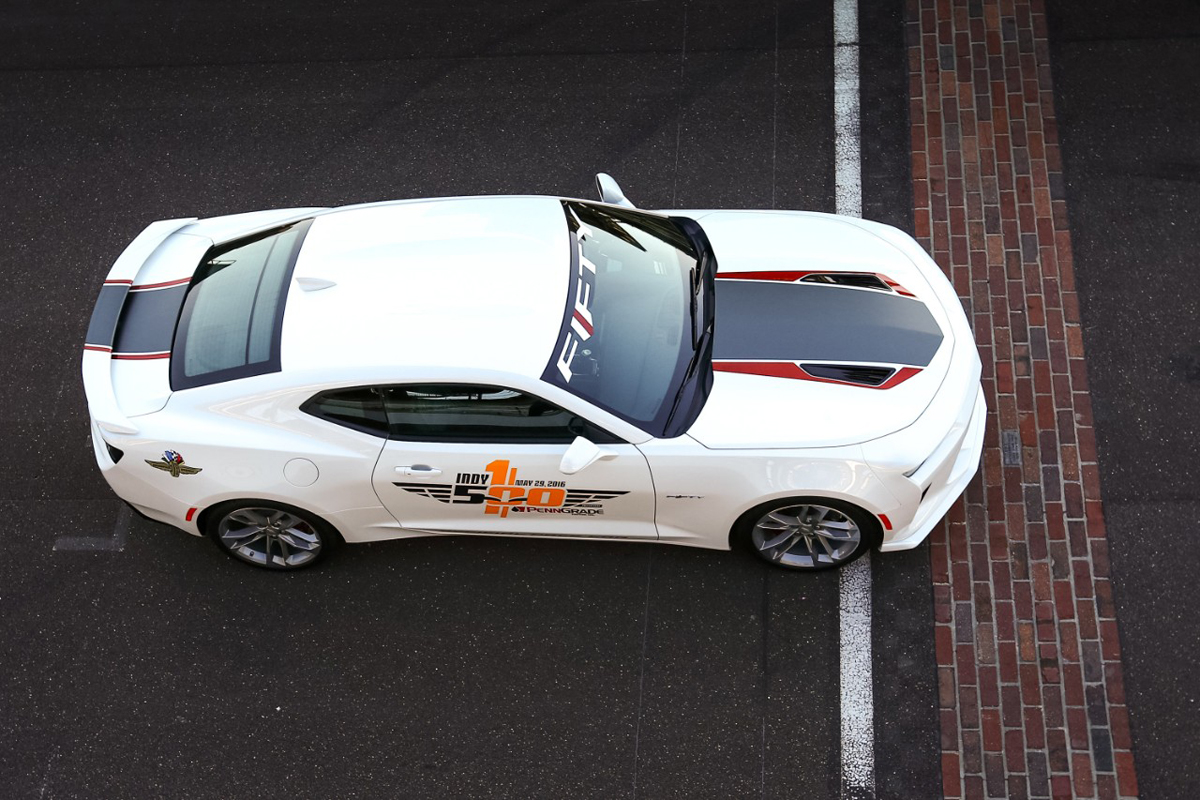 Keep an eye on the track during the Indianapolis 500 for Roger Penske driving one of the four Chevrolet Camaro 50th Anniversary pace cars.