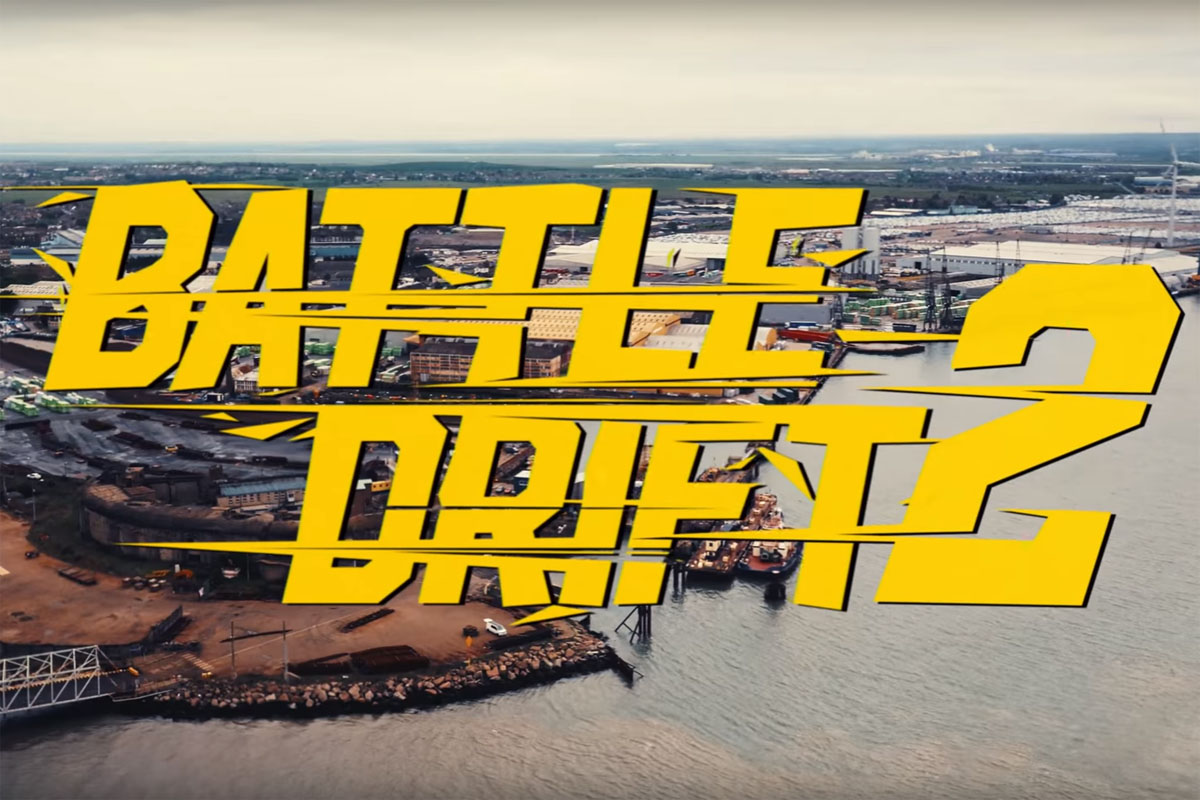 Having fun in England.
Tighten your seat belts and put on your racing gear because '#Battledrift 2' is here and there's a whole 'lotta hoonage going on. Well, it's actually in the shipping yards of Sheerness, England, but you get the point. In one corner is Steve "Baggsy" Biagioni with his Nissan GT-R and in the other is Daigo "The Champ" Saito with his Lamborghini Murcielago drift car and its slick tires and wheels.
It's not often that you see cars drifting in these brick-lined shipping yards in the industrial district of Sheerness, but it's the perfect setting for a couple of sideways-sliding drivers who love to absolutely shred tires and wheels.
The two lined up and sped off, looking for every opportunity to spin their super cars sideways and slide while turning those tires and wheels into smoke. They did drifts, donuts, and all sorts of stunts before they were met by Casey Currie and his Short-Course Pro-2 Jeep Truck, who joined in the fun.
The trio sped through the obstacle-laden shipping yards with Currie putting his four truck wheels into the air and overhead of the two super cars and their drivers.
With not a lot of tread left on their wheels and tires after all the stunts and hoonage, the trio was given the stamp of approval from the Brit that coordinated the battle.
In the end, we all won.
Source: Monster Energy