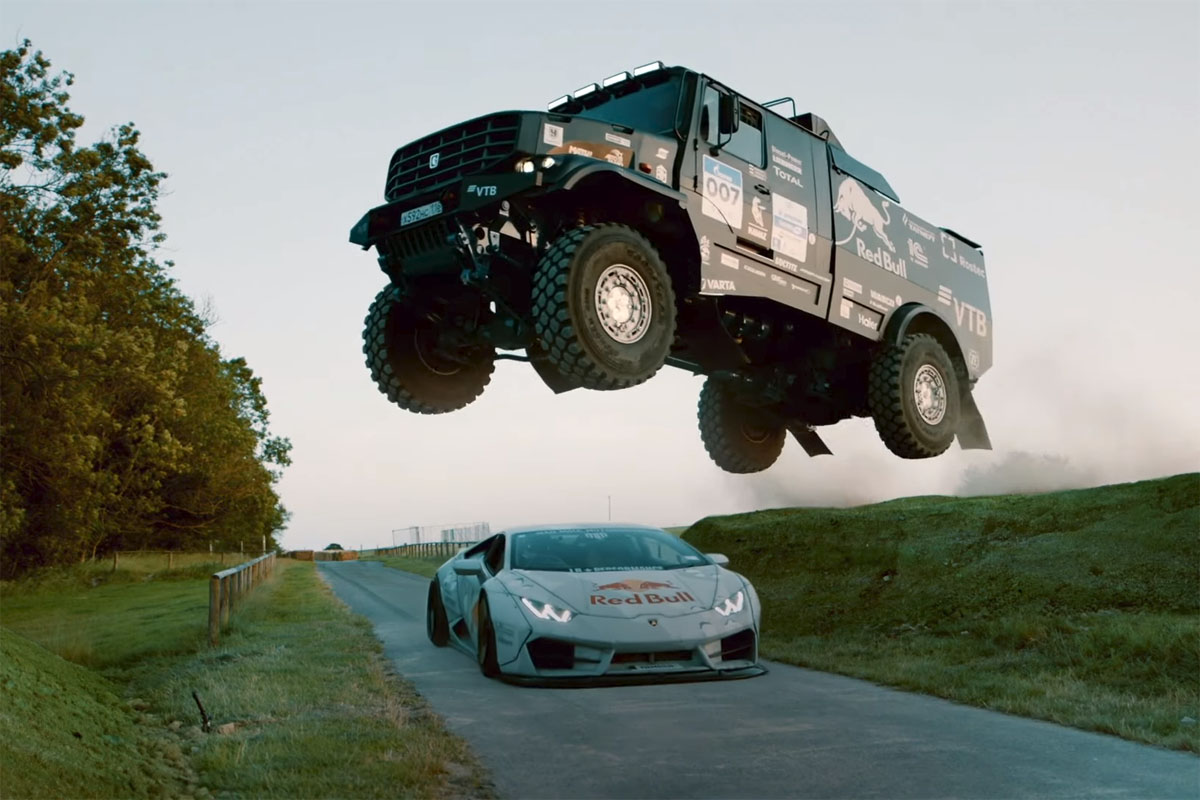 Kamaz vs Drifting Lamborghini.
Who doesn't love the Goodwood Festival of Speed? It's pretty much the coolest automotive event in the world involving everything from motorcycles to concept cars to flying machines. Plus there's all kinds of high-end tech, artwork, and much more for those that don't like cars for whatever reason. Oh, and there's also a ton of shredding rims and tires all over the place.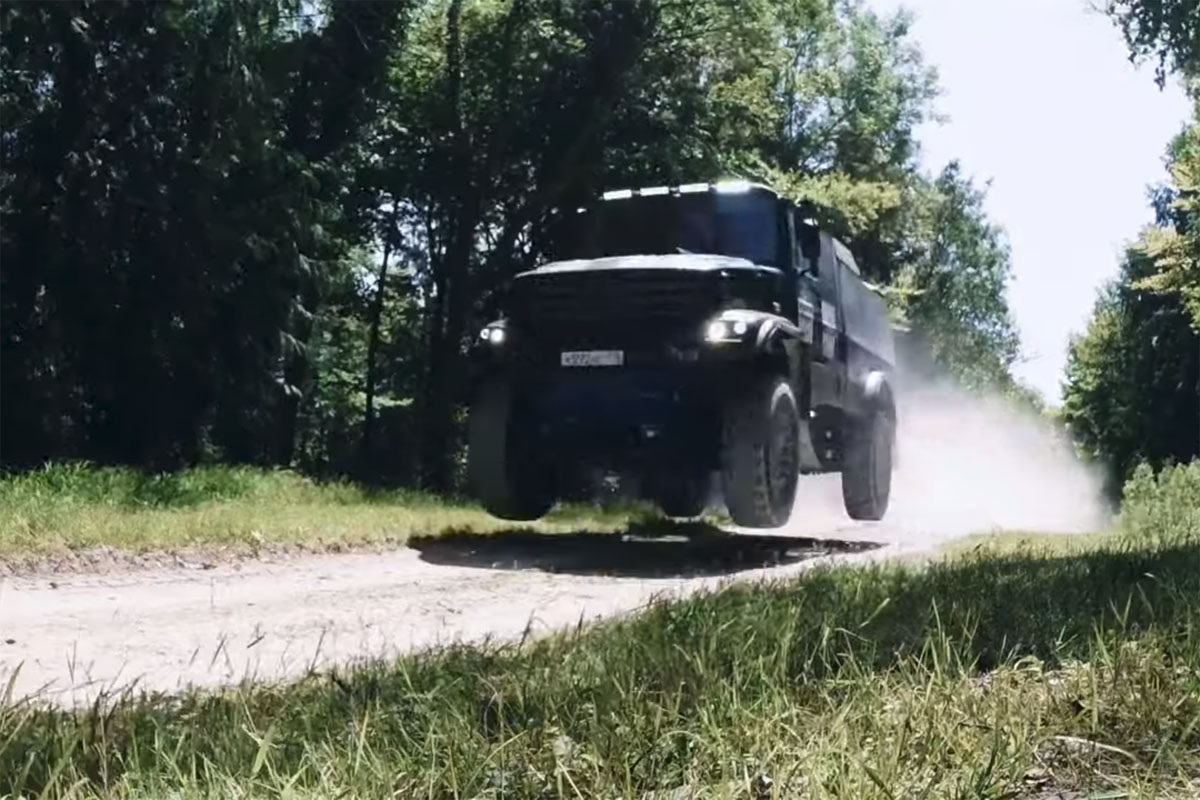 Prior to the 2019 Goodwood Festival of Speed, Red Bull athletes, Mad' Mike Whiddett and Eduard Nikolaev, were invited to the ball. But, as professional drivers and Red Bull athletes, they couldn't just drive to the ball, they have to DRIVE! And by drive, we mean shredding through some rims and tires while making as much noise as possible.
According to Red Bull: "It's the opening day, and 'Mad' Mike Whiddett is preparing to go to the Goodwood Festival Of Speed. All is neat. But on the way there he encounters his mate Eduard Nikolaev. Obviously the excitement of a challenge rises and the pair of drivers have a good old time drifting together… with an additional twist: The last one to park at Goodwood has to wear a giant bow. Done.
The race is on, and goes beyond reality as Kamaz Jumps over the drifting Lamborghini, taking another path – We'll let you discover the outcome of this race like no other"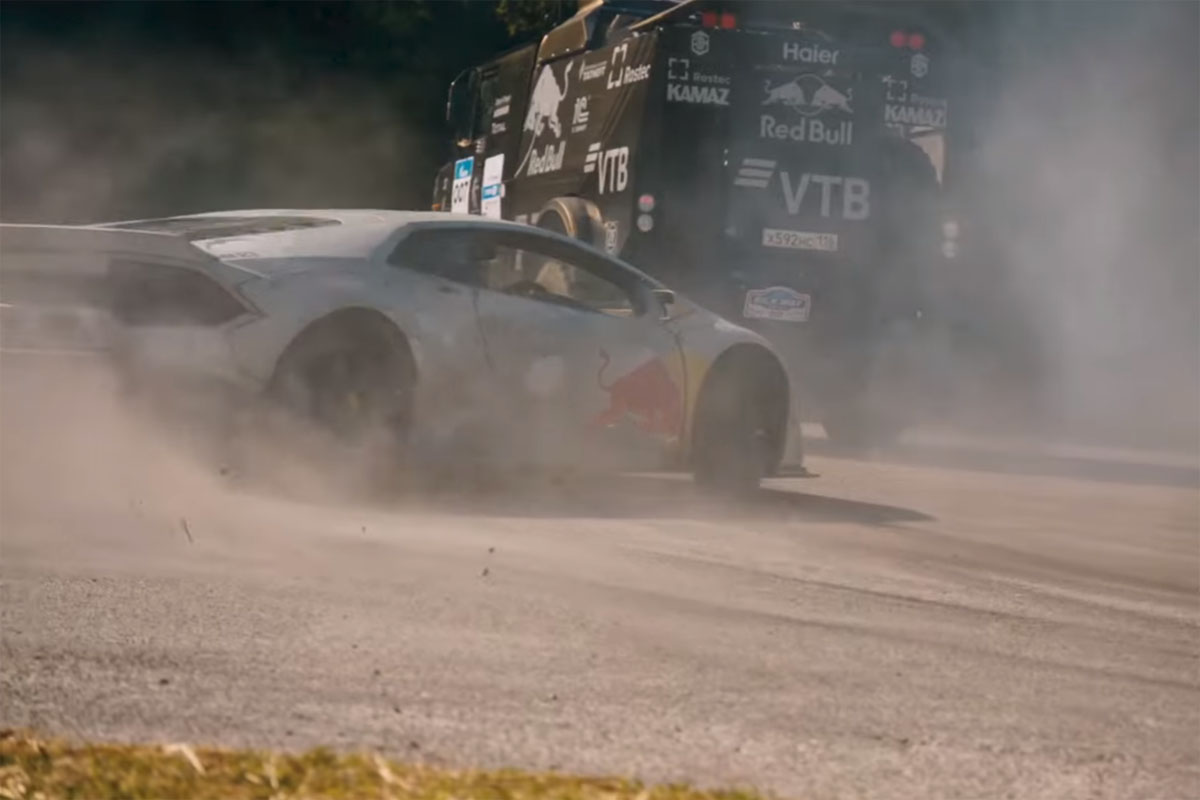 Mad Mike and his drifting Lamborghini Huracan took to the road course while Nikolaev broke past and ran through the rally stage, kicking up quite a bit of dust with his rims and tires. It all culminated with a beautifully-timed Kamaz jump over the Huracan.
The end of the video shows the two blasting through security and coming to an old west-style shootout before being yelled at by security. What ensues is a massive burnout and drift session that leaves barely any tread on the rims and tires. It all ends with the two drivers casually going to the ball as if nothing happened.
Just another day in the life of a Red Bull driver…
Source: Red Bull Motorsports