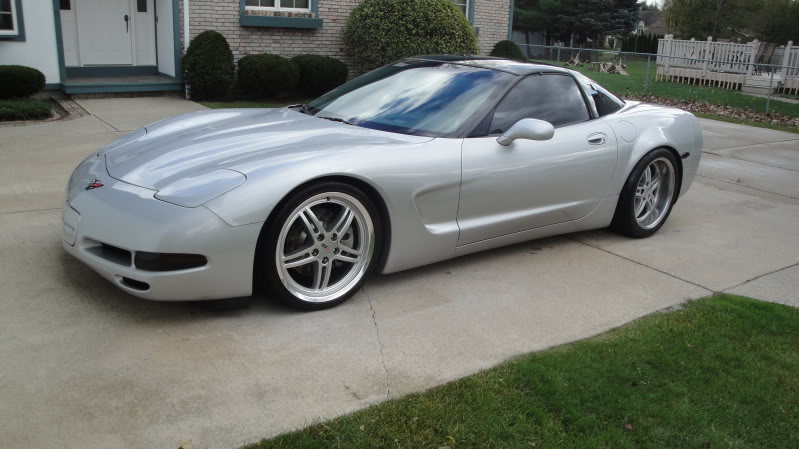 Nitrous, wheels, chassis, and more!
The Chevrolet Corvette is already packed with more than enough American muscle right from the factory, even in base form. That's part of what has helped make it 'America's Sports Car' in the years since it first came to market. This C5 Corvette may have started out stock but it has even more power, new Cray Corvette wheels, and lots of upgrades that make it 'America's Supercar'.
There's a lot to talk about when it comes to this 1999 Corvette Coupe with six-speed manual. First off, the power is incredible. The engine was outfitted with new camshafts, hardened pushrods, an LS2 timing chain, Patriot dual gold valve springs, a bigger LS6 intake manifold, katech tensioner, and Vararam cold air intake system. The power is audible as new XSPower stainless polished longtube headers, ORX-pipe, 3.0-inch catback and mid pipes spit out all kinds of fury as the rear Cray Corvette wheels erupt in smoke.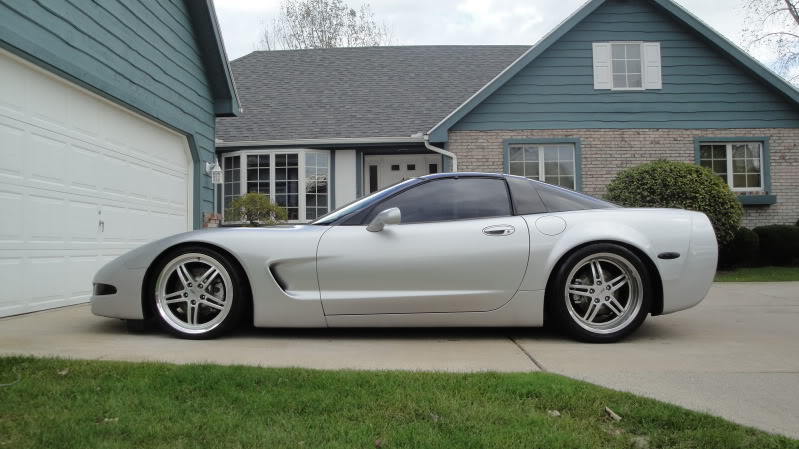 And that's not all. The V-8 sports a real treat when it comes to the Nitrous Express EFI Race Nozzle kit with 100-shot of the good stuff, automatic bottle heater, and purge. With all the new goodies the Corvette was dyno tuned and made a whopping 495 horsepower and 492 lb-ft. of torque at the rear Cray Corvette wheels on the 100-shot of nitrous oxide. That's good enough for an 11.05-second ¼-mile time at 118 mph!
Quite a bit had to be done in order to handle all of that extra power. A new McLeod RST street twin clutch and lightweight aluminum flywheel with 300m hardened output shaft and rear differential carbon clutch packs help to ensure all that power is put down without things exploding. The factory rim and tire setup was also swapped out for a new set of Cray Corvette wheels. Up front, the Silver-finished Cray Scorpion rims measure 19 x 9.0 and wear 265/30/19 Hankook V12 tires while the rear staggers in with 19 x 12.5 wheels and 345/30/19 Nitto Invo tires. Behind those new rims sit adjustable PFADT coilovers and drilled and slotted brake rotors with Hawk ceramic pads and stainless steel lines for that added boost of stopping power.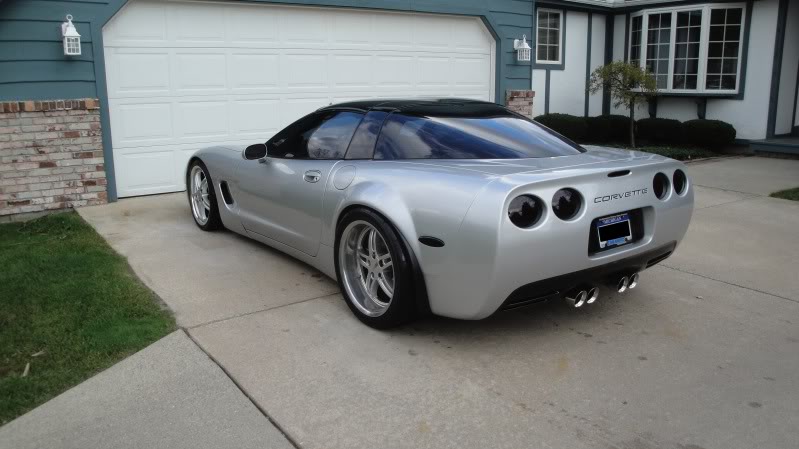 If that doesn't grab your attention, there are a few subtle and tasteful exterior upgrades that go along perfectly with the new Corvette wheels. New Lewis 5 2.0-inch flared fenders add that muscular stance while new HID lights, LED daytime running lights, and tinted lighting adds a bit of contrast. Black is also featured on the B-pillar and lower portion of the rear bumper, while each of the windows were tinted 20-percent.
After throwing in some nice interior modifications and a new audio system, this Corvette is ready to claim the title of being 'America's Supercar' instead of the sports car moniker that we've all grown to love.
Fitment Specifications:
Vehicle: 1999 Chevrolet Corvette
Wheels: Cray Scorpion
Finish: Silver
Front Wheels: 19 x 9.0
Rear Wheels: 19 x 12.5
Front Tires: 265/30/19 Hankook V12
Rear Tires: 345/30/19 Nitto Invo
Suspension: Adjustable PFADT coilovers
Brakes: Drilled and slotted rotors, Hawk ceramic pads, stainless steel lines