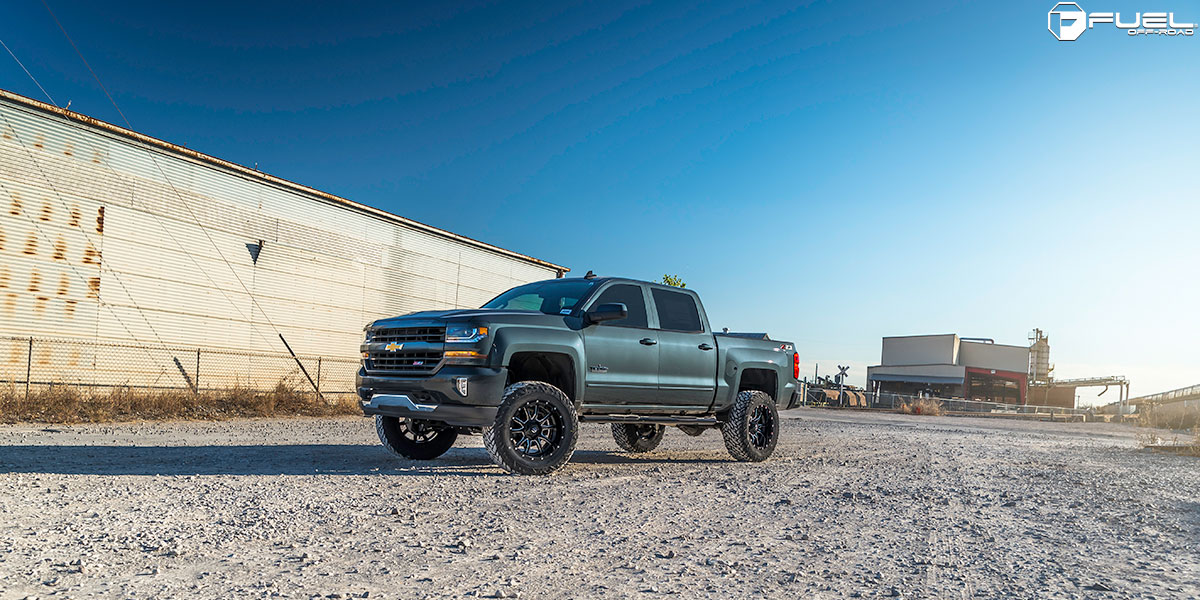 Going big.
The Chevrolet Silverado line has been a mainstay in the full-size truck game for decades. It's capable, durable, and ready to work. Owners can also customize their own with an array of factory upgrades and packages such as the off-road focused Z71 package. Or, they can dive into the rich world of aftermarket parts like this Silverado and tack on some beefy Fuel Wheels.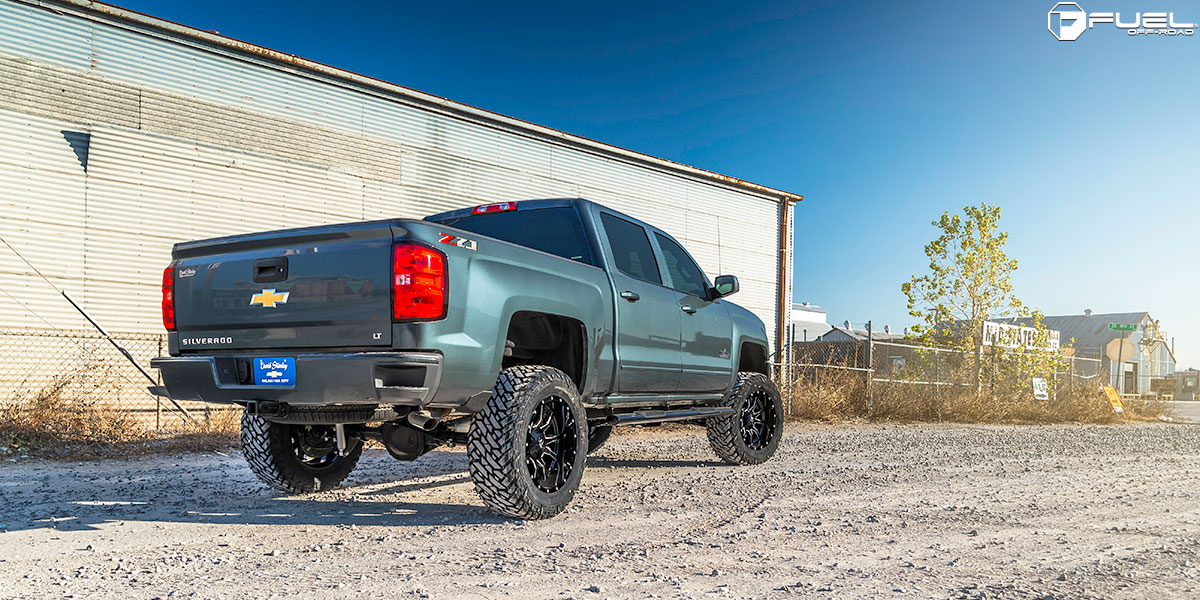 This third-generation Chevrolet Silverado benefits from the 5.3-liter EcoTec3 5300 naturally-aspirated V-8 engine. A total of 355 horsepower at 5,600 RPM and 383 lb-ft. of torque at 4,100 RPM is used to power the rear Fuel Wheels through an eight-speed automatic transmission.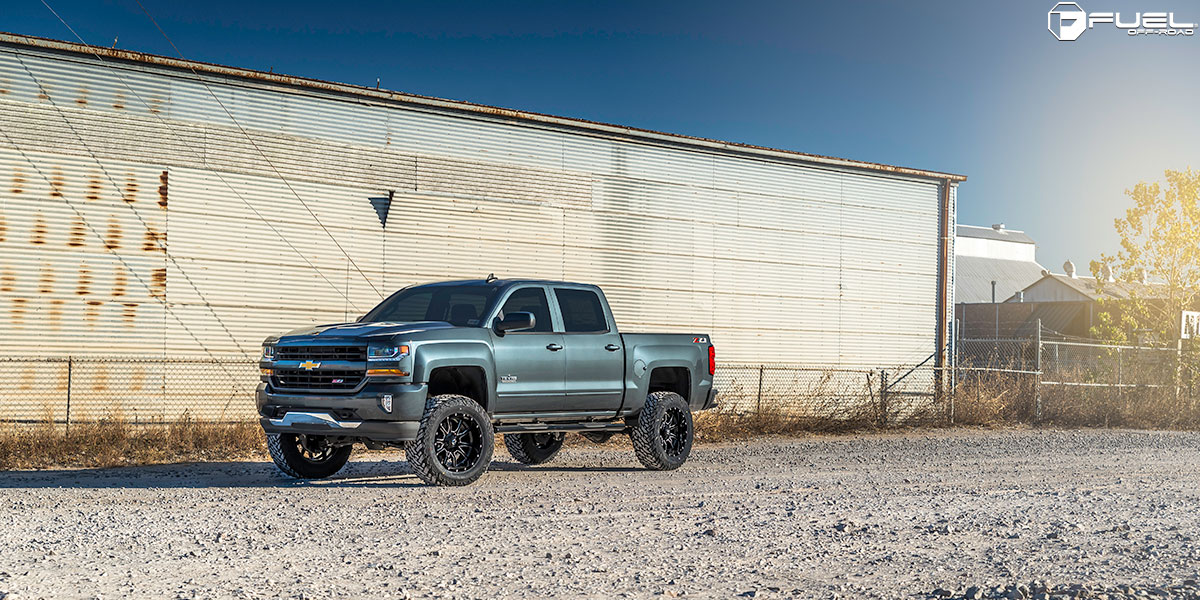 The Z71 package also adds a bit of fun for the full-size truck. Thanks to the new package, there's some more hardcore suspension that's more than capable of handling harsh terrain with the new Fuel Wheels. There's also a few added hardware components as well as some visual flair to set it apart from the pack.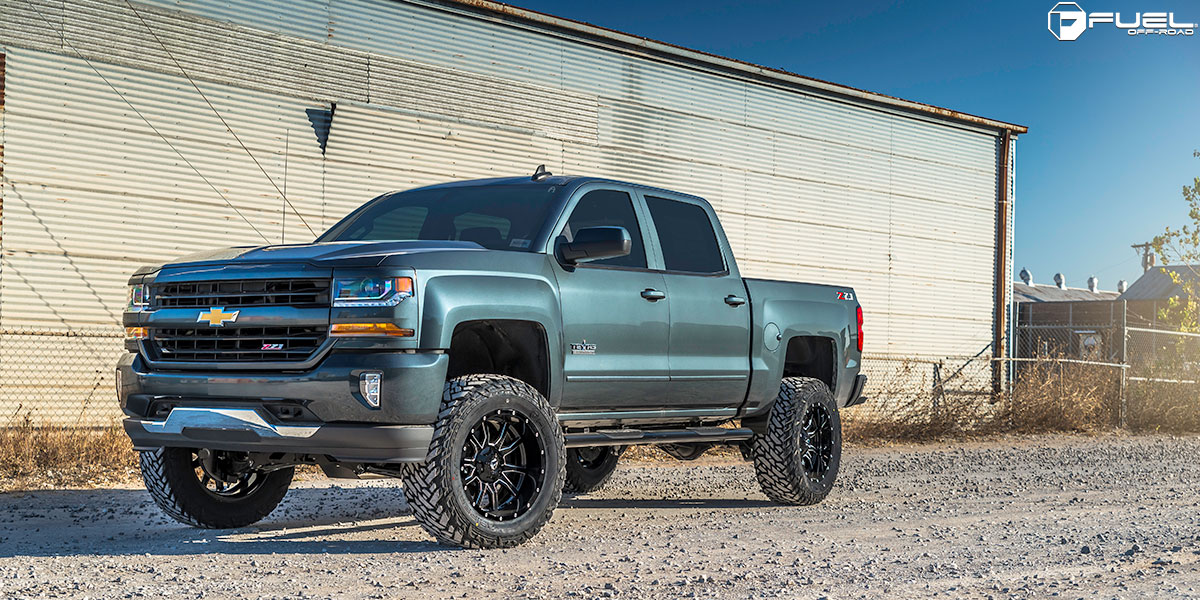 But this Chevrolet Silverado owner wasn't done there. They opted to have the suspension lifted even higher to give the Fuel Wheels more room for vertical travel. The biggest eye-catcher though, are the new Fuel Vandal – D627 rims. These ten-spoke rims feature a Gloss Black and Milled finish that adds plenty of contrast, along with deep lips to show off. These Fuel Wheels measure 20 inches in diameter and wear Fuel Gripper M/T tires that are more than willing to get down and dirty.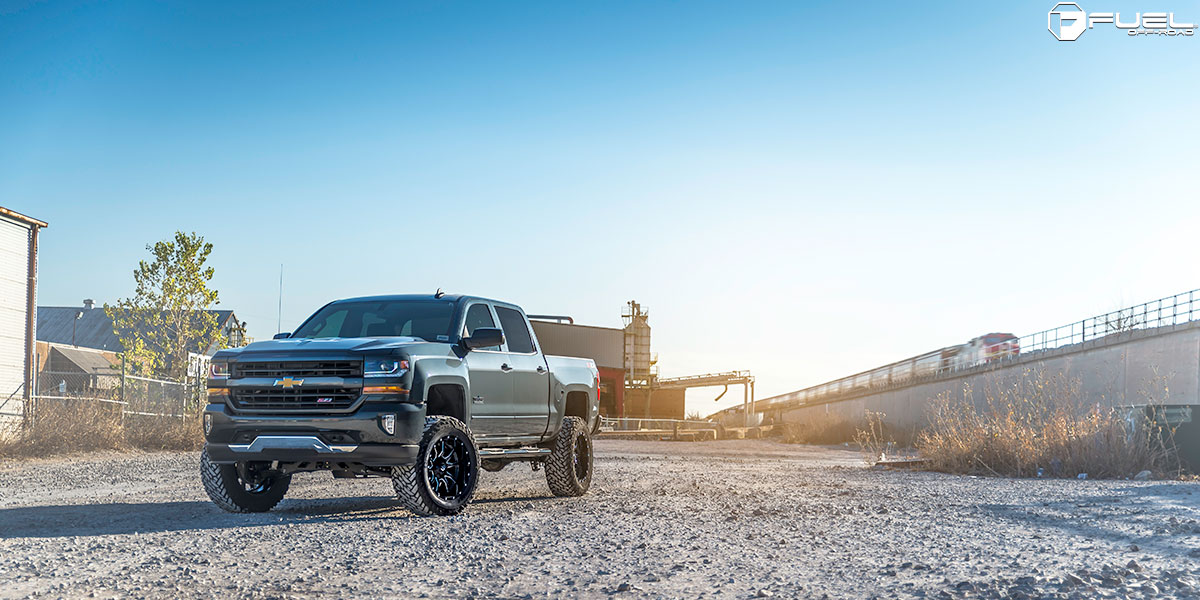 If you're looking to make a statement on or off the road with a tough truck, then this Chevrolet Silverado with Fuel Vandal – D627 rims is not a bad place to start for inspiration.
Fitment Specifications:
Vehicle: Chevrolet Silverado
Wheels: Fuel Vandal – D627
Wheel Finish: Gloss Black and Milled
Wheel Diameter: 20 inches
Tires: Fuel Gripper M/T
Source: Fuel Offroad