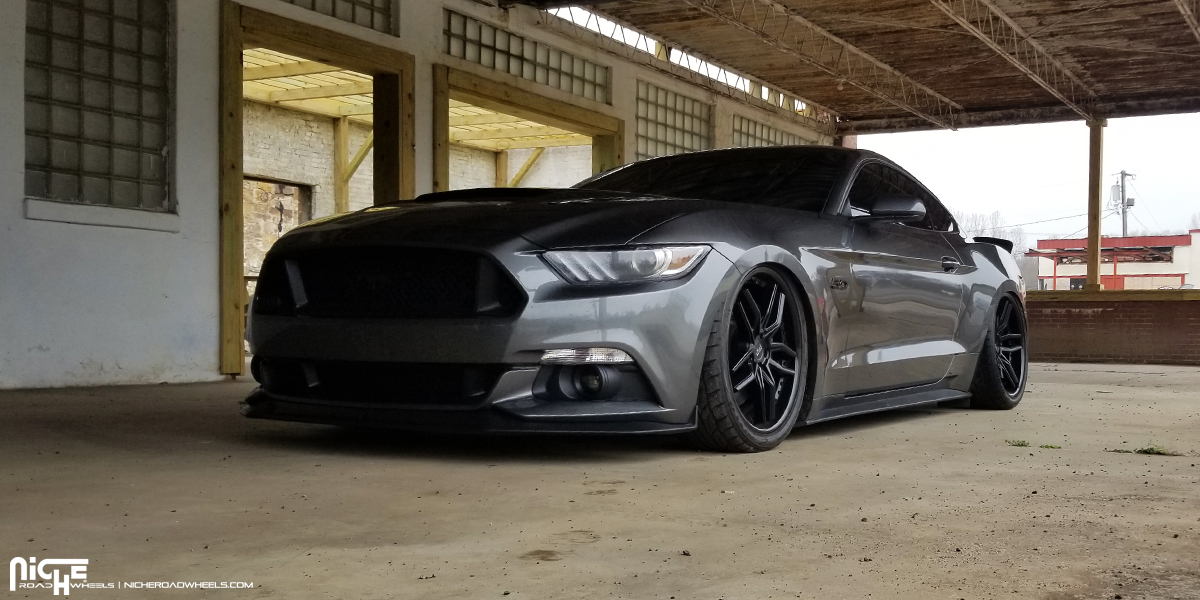 5.0 Fun.
The Ford Mustang GT is the perfect car for those that want a fun, American car with serious muscle and heritage. It's evolved into an absolute beast in the straight line and fun in the corners. This Mustang GT packs all the V-8 muscle you could want and some serious style thanks to a new set of Niche Wheels.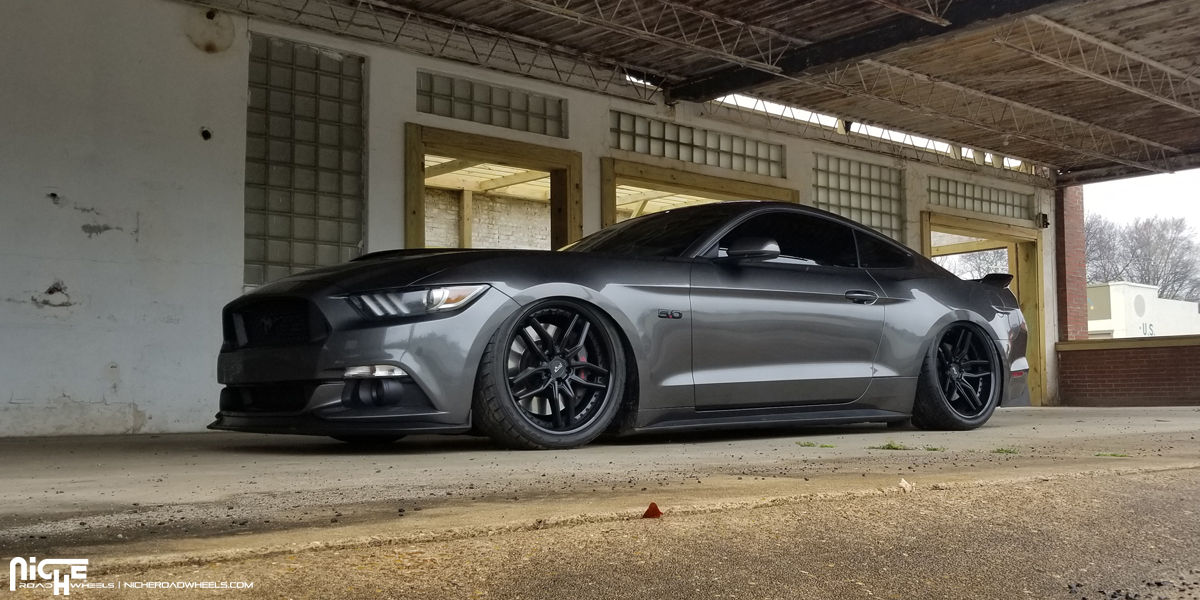 This Ford Mustang is packing the 5.0-liter V-8 engine and proudly wears the '5.0' badge on the front fenders. Here, the meaty V-8 generates a healthy dose of 460 horsepower at 7,000 RPM and 420 lb-ft. of torque at 4,250 RPM that's sent to the rear Niche Wheels. That's more than enough for some blistering acceleration and white-knuckle fun.
This Ford Mustang is a bit different from your average, stock GT model. Here, the entire chassis has been lowered considerably thanks to a new air suspension. This allows for the new Niche Wheels to be tucked beneath neatly. Up front, there's a new ventilated hood and new front grille combo while the rear sports a new spoiler wing. Each side sports a new skirt that blends in nicely with the rear diffuser setup.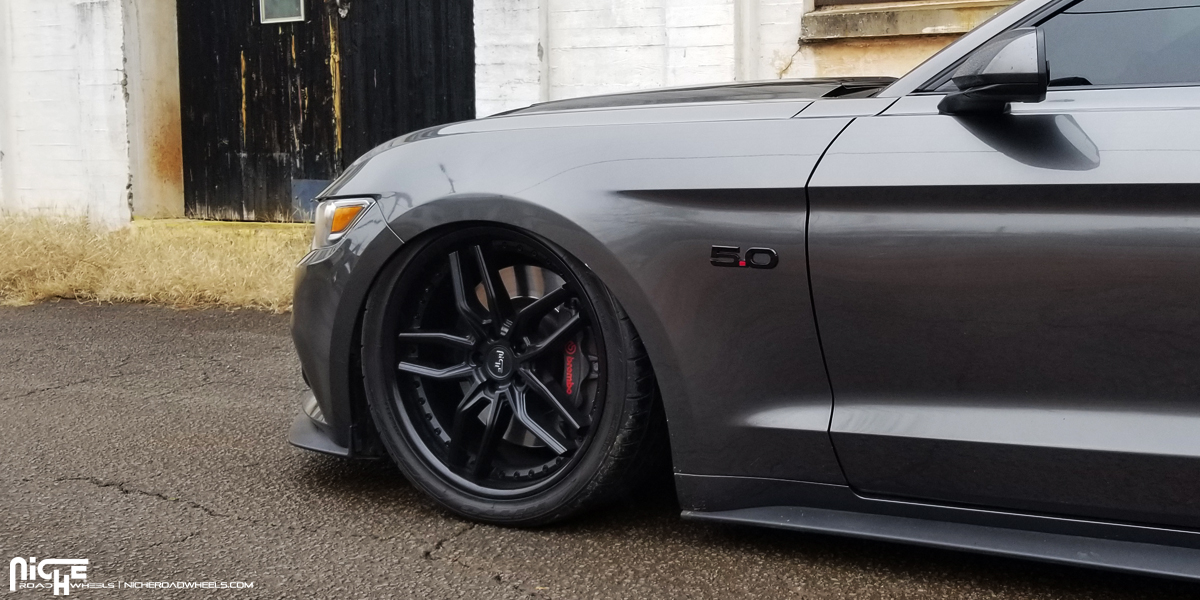 Putting down the power on this Ford Mustang GT is a new set of Niche Methos – M194 rims. These Niche Wheels feature a Satin Black finish with Gloss Black lips that work well with the overall color scheme. Up front, the Niche Methos – M194 rims measure 20 x 9.0 while the rear comes in with a staggered 20 x 10.5 setup.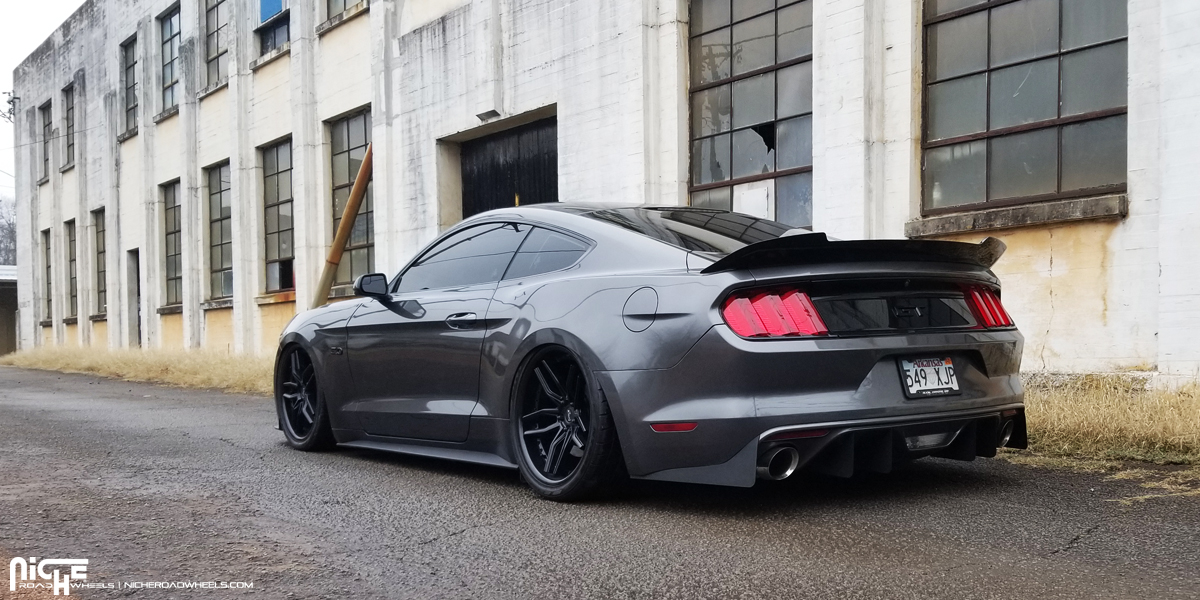 This Ford Mustang GT isn't afraid to show off and make a statement no matter where it is, especially with its new Niche Methos – M194 wheels.
Fitment Specifications:
Vehicle: Ford Mustang GT
Wheels: Niche Methos – M194
Wheel Finish: Satin Black with Gloss Black lip
Front Wheels: 20 x 9.0
Rear Wheels: 20 x 10.5
Source: Niche Road Wheels
Credit: @reaper_5oh