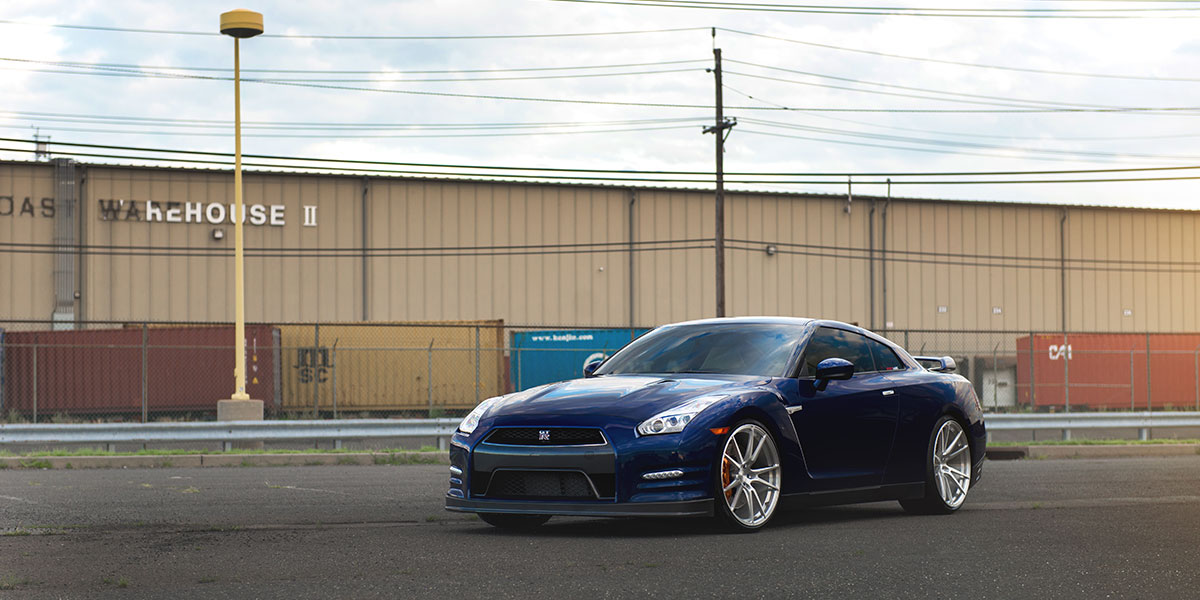 Time for some new shoes.
The Nissan GT-R might be big, heavy, and full of tech, but is manages to rip off some utterly insane performance figures at the push of the throttle. The Japanese super car has quite the pedigree to back it up, and it just keeps getting better and better, especially with its new Niche Wheels.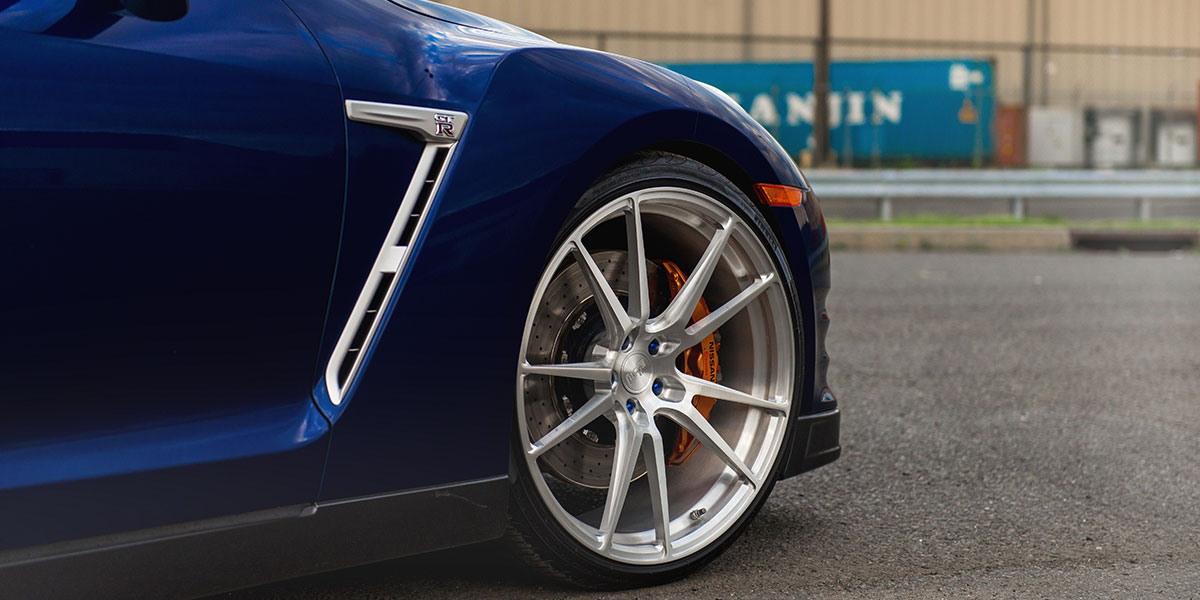 The twin-turbocharged 3.8-liter V-6 engine creates a whopping 542 horsepower and 463 lb-ft. of torque, sending that to all four wheels instantly for some serious acceleration. That's a lot of power to handle, but these new Niche Wheels are more than up to the task. The Intense pressure, speed, and power that is exerted on them is no match for the Niche Grand Prix rims.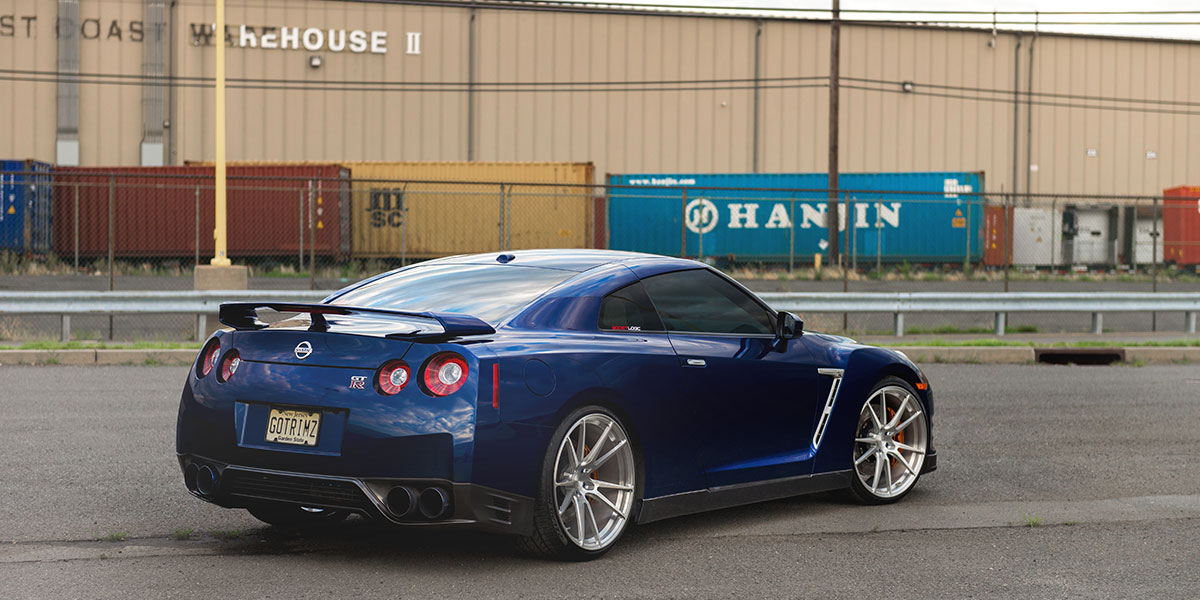 This monster from the Far East packs a set of Niche Grand Prix rims that perfectly complement the athleticism and high-performance heritage packed into the GT-R. Each one of the Niche Wheels also features a vibrant brushed finish that contrasts the dark blue paintwork seen across the body. The finish does, however, match the various highlights such as the door handles and fender accents, making them stand out even more.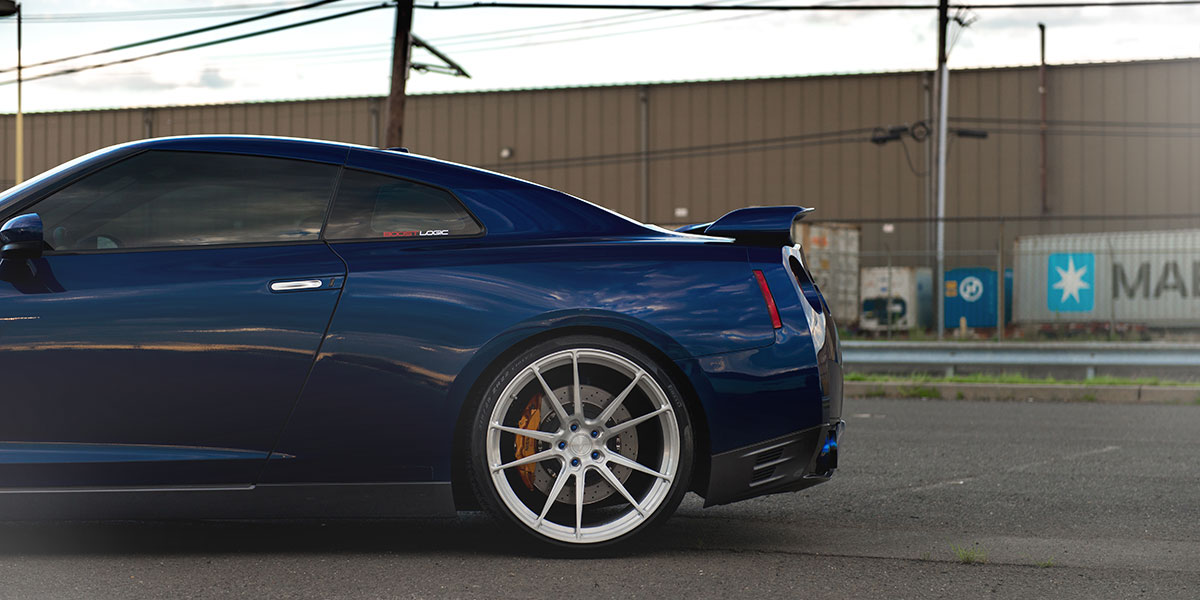 This super car was given the new Niche Wheels in a staggered wide 22 x 10.5 front and 22 x 12.0 fitment that features a deeper concave at the rear to create a muscular appearance and reflect the car's rear-wheel drive bias.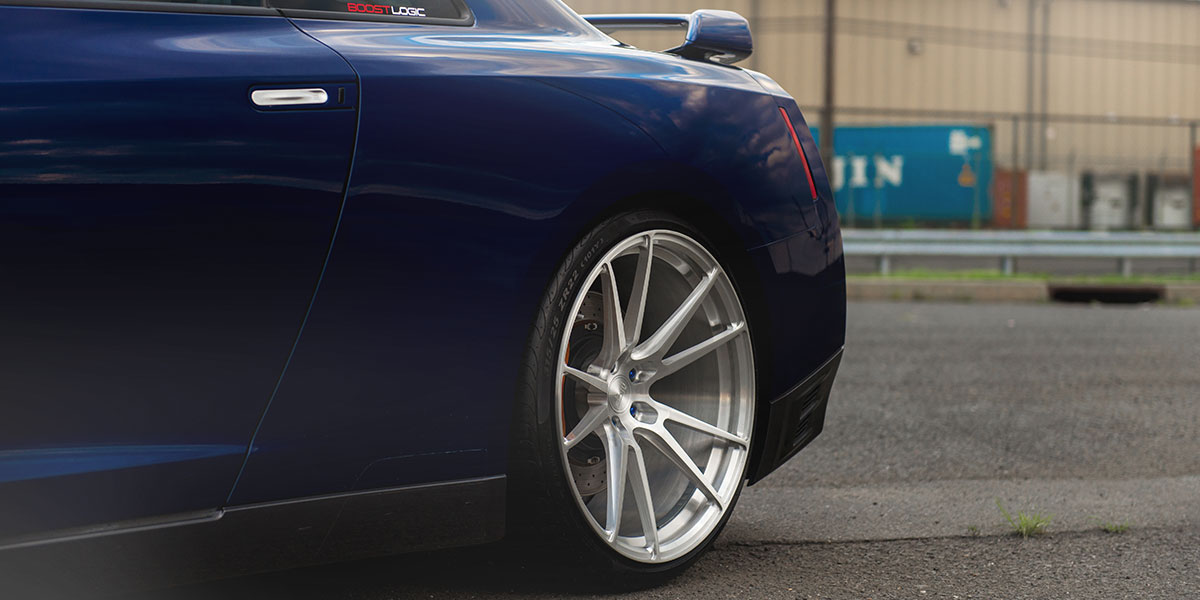 Godzilla might be thought of as an evil monster hell bent on wrecking cities, but for now, he looks like a super star with the new Niche Grand Prix rims.
Fitment Specifications:
Vehicle: Nissan GT-R
Wheels: Niche Grand Prix
Wheel Finish: Brushed
Front Wheels: 22 x 10.5
Rear Wheels: 22 x 12.0
Credit: @got_rimz