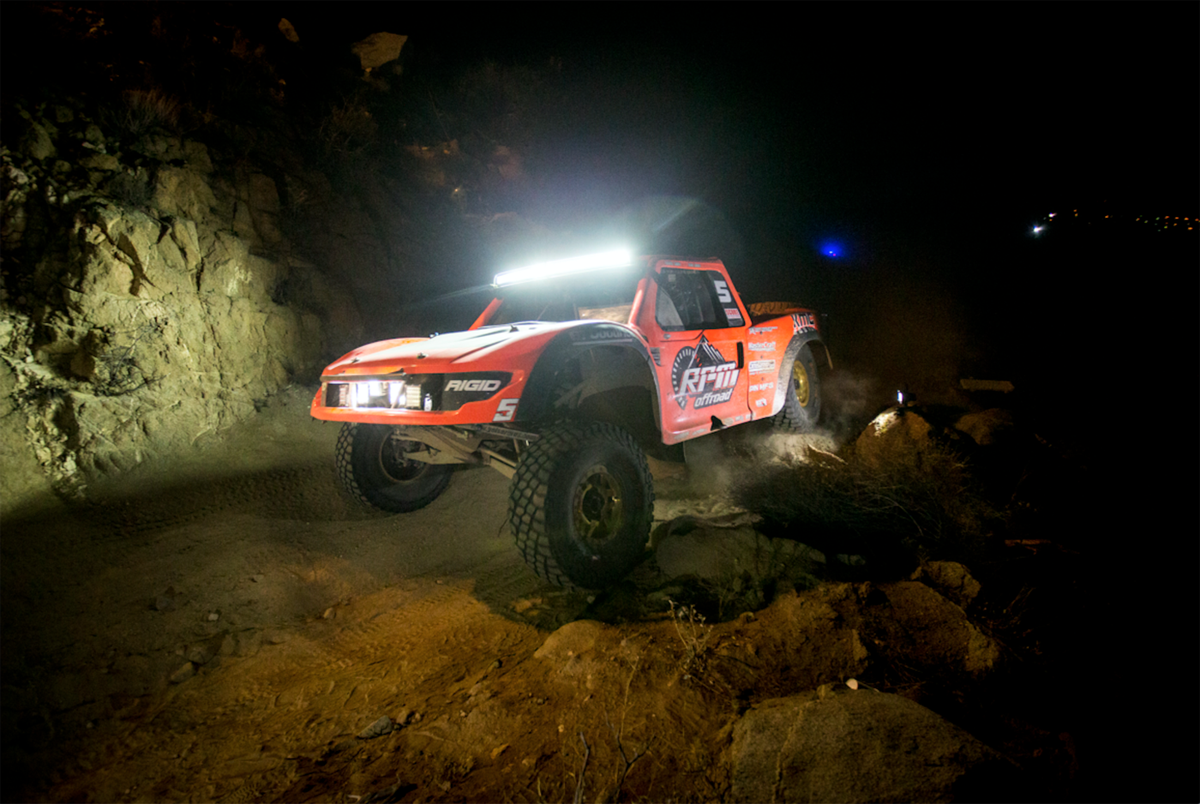 Speeding through the desert.
The Baja 1000 is a tough 800-mile race that pushes man and machine to the limit in one of the harshest environments on the globe. Many racers don't finish the race due to mechanical issues and/or crashes, but the ones who do must overcome a lot in order to do so. At the 2015 race, new KMC Wheels were launched designed for the off road performance trucks and SUVs.
The idea for KMC Wheels, just like the race, is to be bigger, badder, and more intense than the rest. The harsh climate, temperatures, and sun in the desert easily push equipment to their breaking points. The drivers are not immune either as they have the duty of racing 800 miles across the unforgiving terrain. The newest racing wheels are designed to handle that and more.
The newest addition to the KMC Wheels lineup was the Forged Machete race wheel that was unveiled at the Baja 1000. The high-strength, durable wheels match the character of the drivers and their vehicles of this legendary off road race.
Which is why south of the border was the perfect place for KMC Wheels to show off their new goods.
Source: KMC