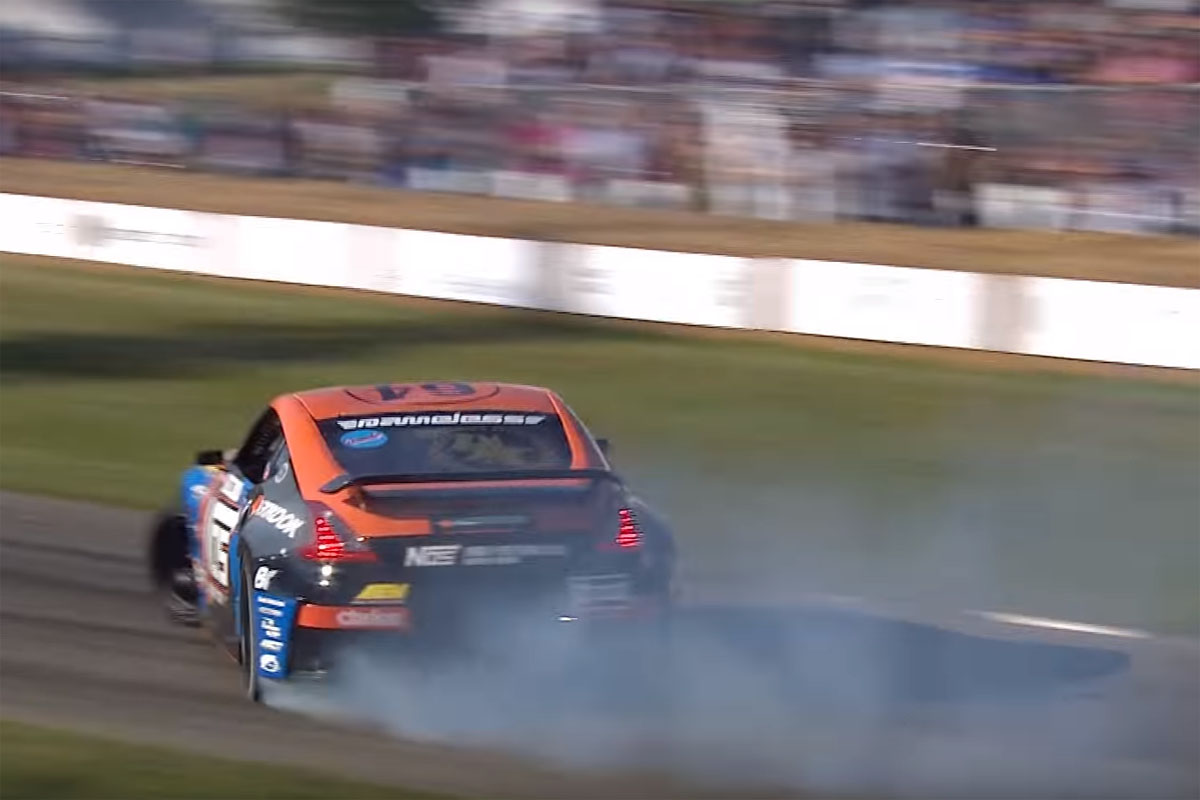 Drift time!
Chris Forsberg knows more than a thing or two about drifting. The 35-year-old self-taught drifter has 16 wins, 55 podiums, and 89 top tens to his name. At the 2017 Goodwood Festival of Speed, he showed off some of that skill by churning and burning through his custom wheels and tires up the hill.
The Formula Drift group has been invited to the Goodwood Festival of Speed for a few years and are a fan favorite with their drifting stunts and tire shredding tricks. This year, it was more of the same fun times with each drifter getting a change to run up the hill with their custom wheels and make some tire smoke.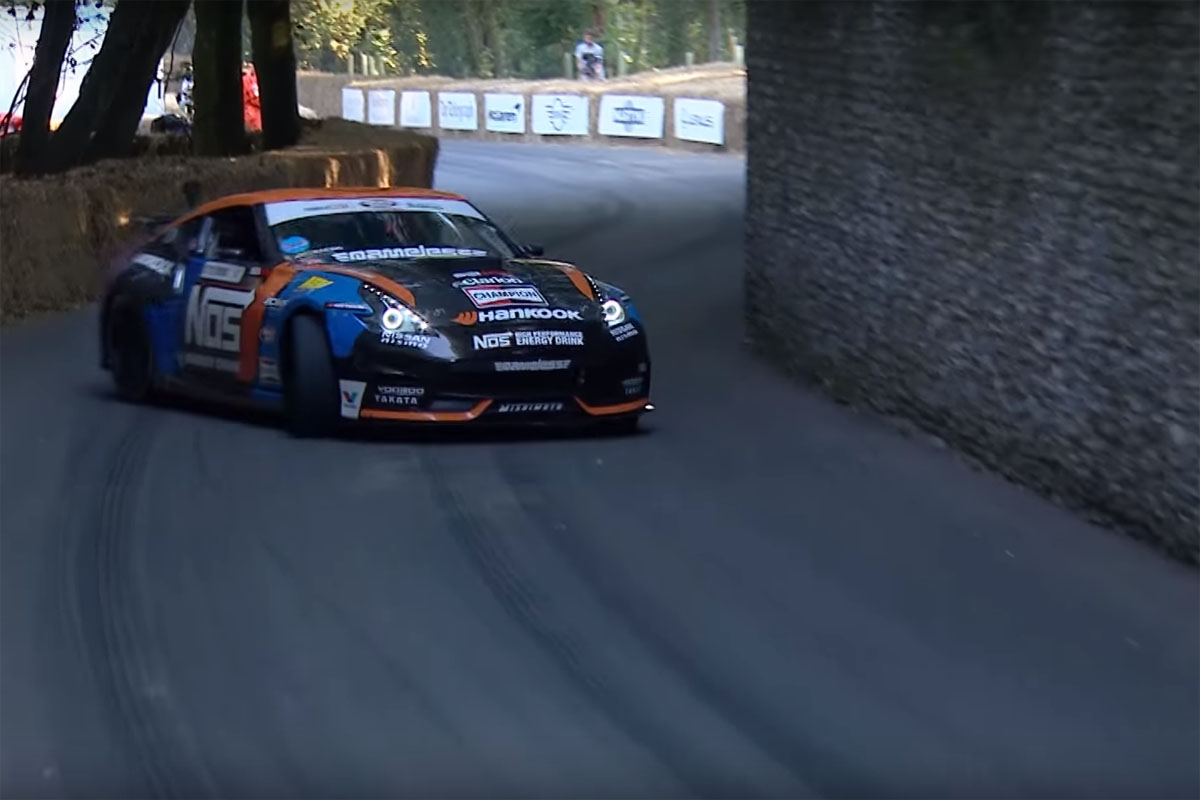 Chris Forsberg was there with his specially made Nissan 370Z. While the car is decked out in all sorts of race-spec equipment, there's also something different hiding under the hood. Here, a 5.6-liter V-8 engine from a Nissan Titan was installed and modified to produce 1,000 for those rear custom wheels to get loose.
During Forsberg's run at the Goodwood Festival of Speed, the Formula D driver got sideways right off the bat and spun those custom wheels with the monster V-8 engine roaring under the sheetmetal. There were times where the tires ate a bit of dirt, but it was all part of the show as Forsberg drifted through the narrow stretch of winding asphalt.
Source: Goodwood Road and Racing YouTube