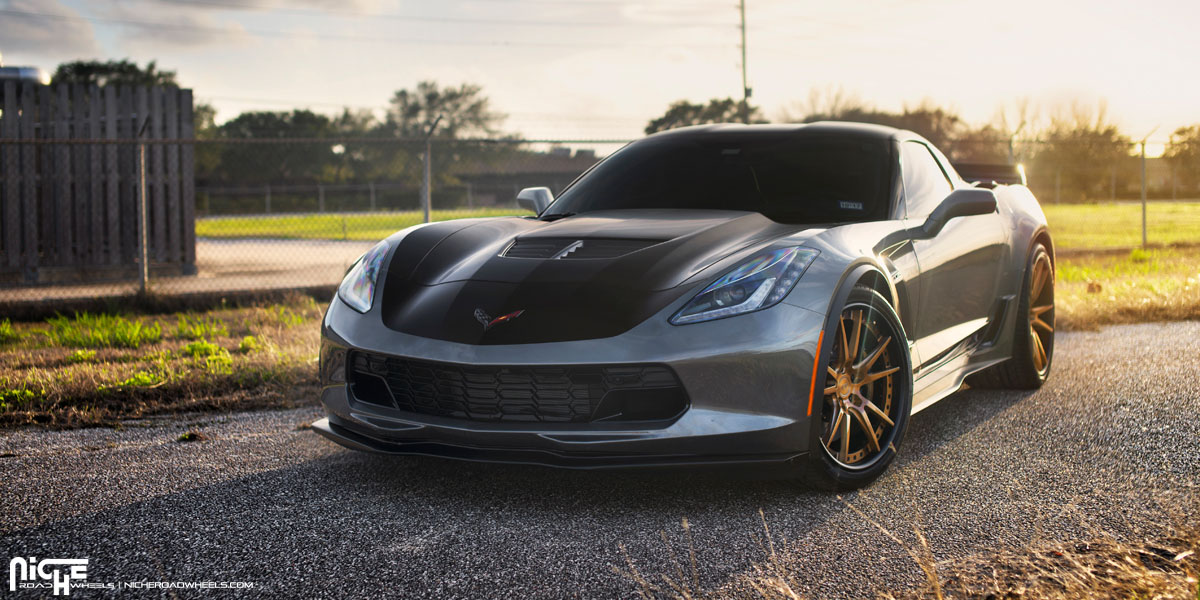 Time to put down the power.
There's a reason that the Chevrolet Corvette is King of the American Sports Car. The V-8 powered machine has ignited the hearts and minds of drivers around the globe since it was first introduced in 1963. This mean Z06 continues that tradition and it's ready to shred some Niche Wheels at the track.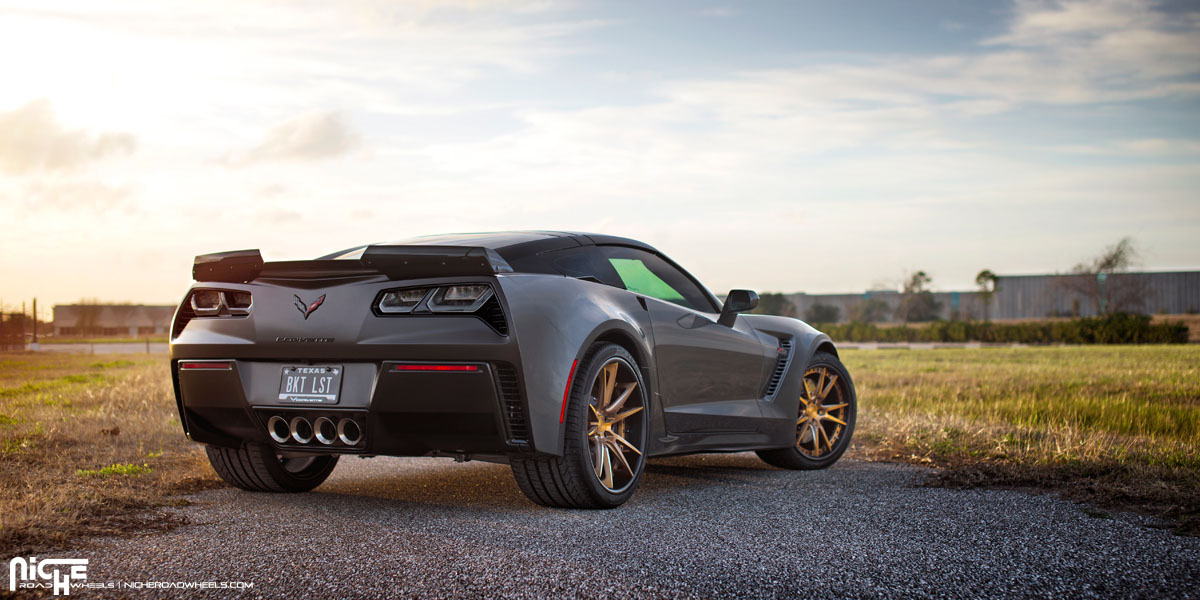 The C7 generation Chevrolet Corvette improved upon the sports car in almost every single way. There's better aerodynamics, better parts, advanced technology, new engines, higher quality materials, and a stunning design that goes perfectly with these Niche Wheels.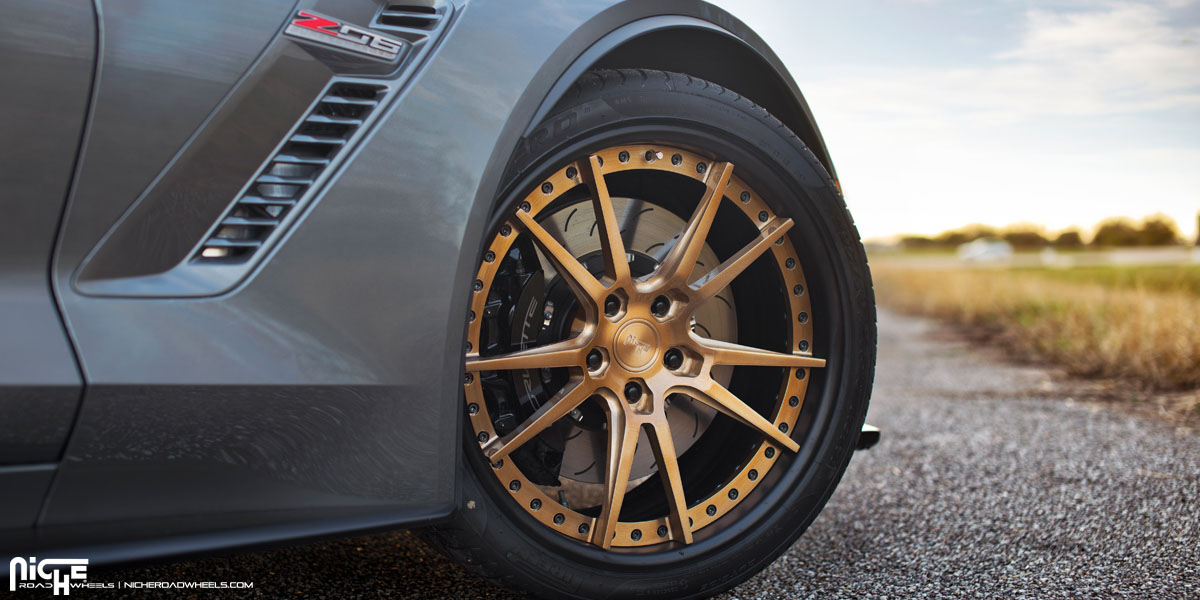 The Chevrolet Corvette Z06 takes performance a step further. Its supercharged 6.2-liter V-8 engine produces a pavement shattering 650 horsepower and 650 lb-ft. of torque for the rear Niche Wheels through your choice of seven speed manual or eight speed automatic gearboxes. New hardware, aerodynamics, upgrades brakes, and new parts make this the choice for tearing up the racetrack.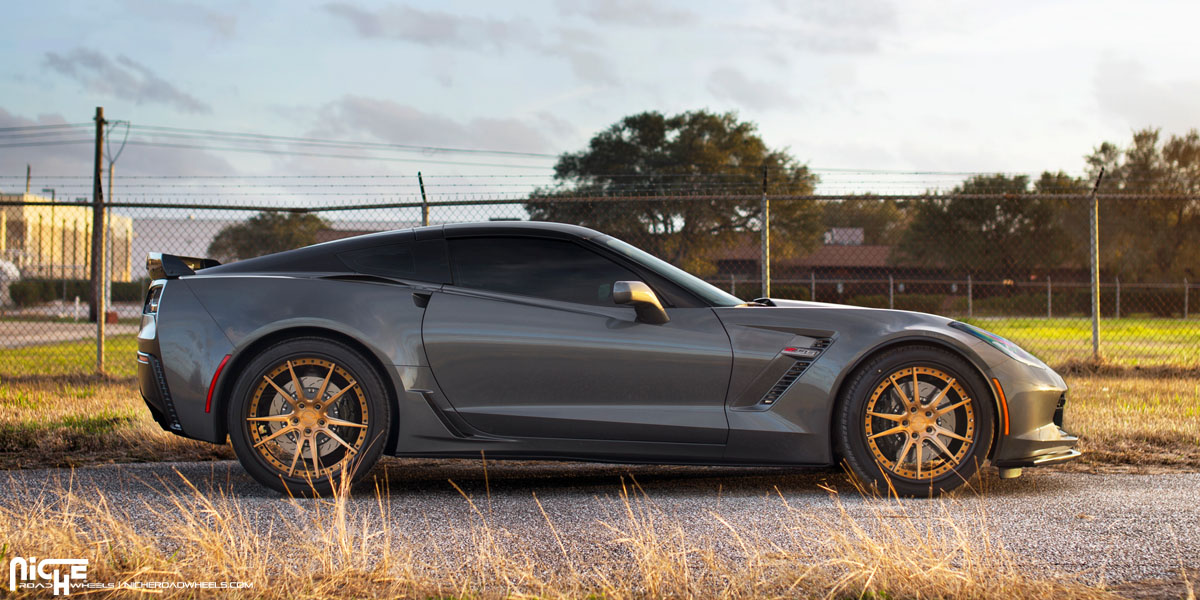 This Chevrolet Corvette Z06 has been fitted with a new set of Niche Wheels that give it a clear motorsports look. Here, Niche Grand Prix rims were installed with a large 20-inch fitment and Pirelli PZero tires offering loads of grip. The Grand Prix rims also boast a special shimmering Gold finish that makes them stand out from the body of the Corvette Z06.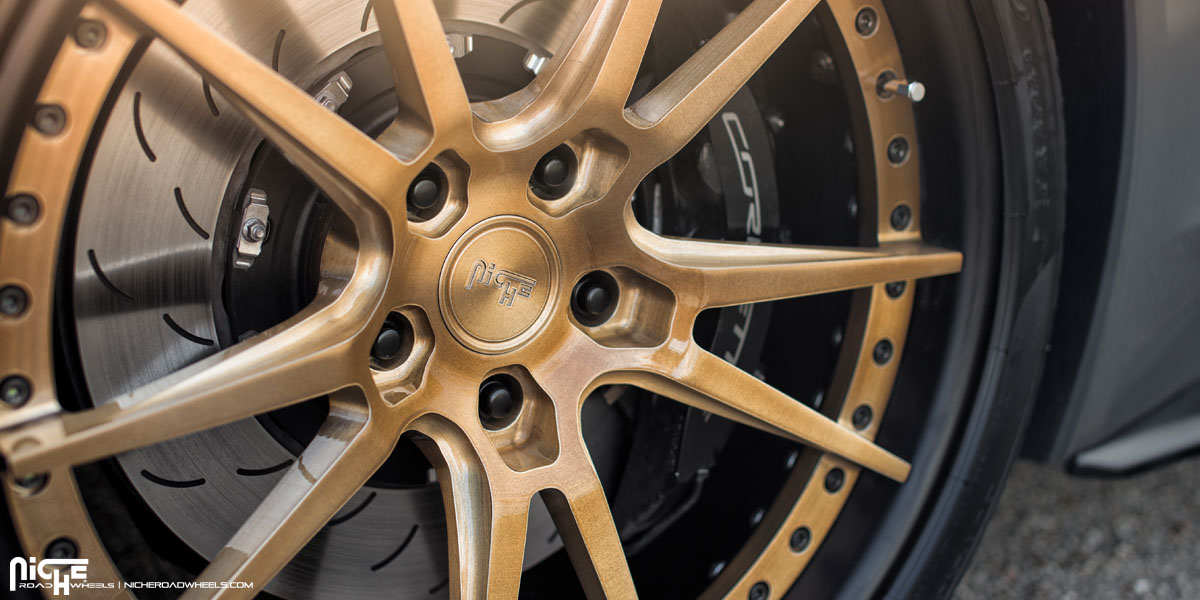 Armed with this new set of Niche Wheels, this Chevrolet Corvette Z06 is ready to retain its dominance in the sports car world.
Fitment Specifications:
Vehicle: Chevrolet Corvette Z06
Wheels: Niche Grand Prix
Wheel Finish: Gold
Wheel Diameter: 20 inches
Source: Niche