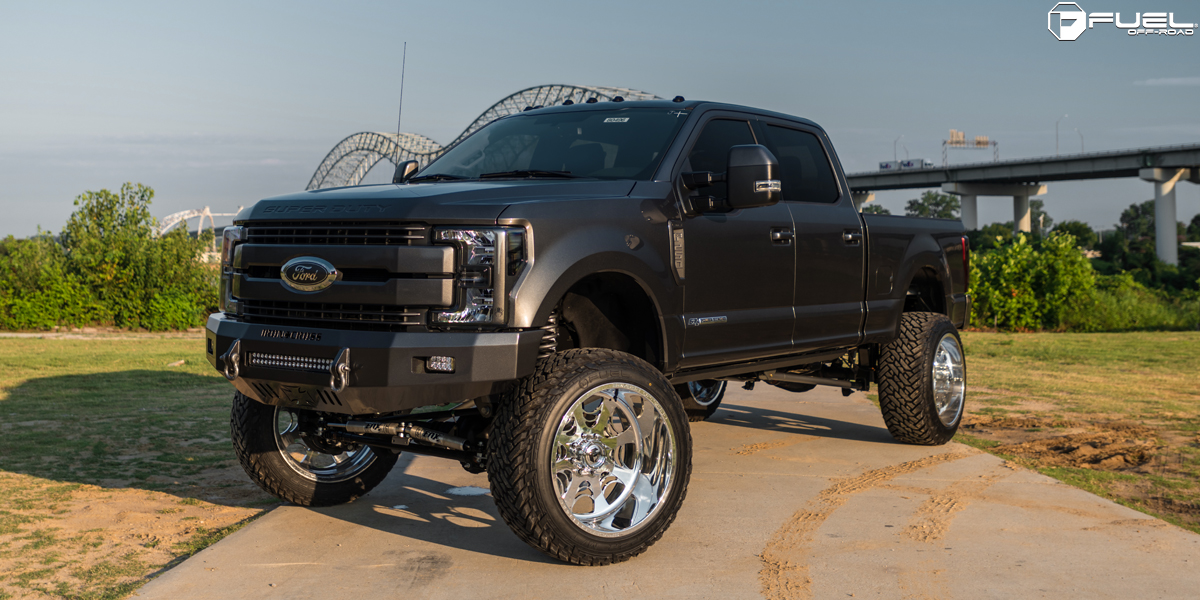 Standing Tall.
It's not always easy to mix business and pleasure, especially when you're in a more physically demanding line of work. This Ford F-250 Super Duty, however, is able to do just that. Not only does it sport a fresh set of Fuel Rims, but it has a lift kit new body work, and more that is both rugged and imposing.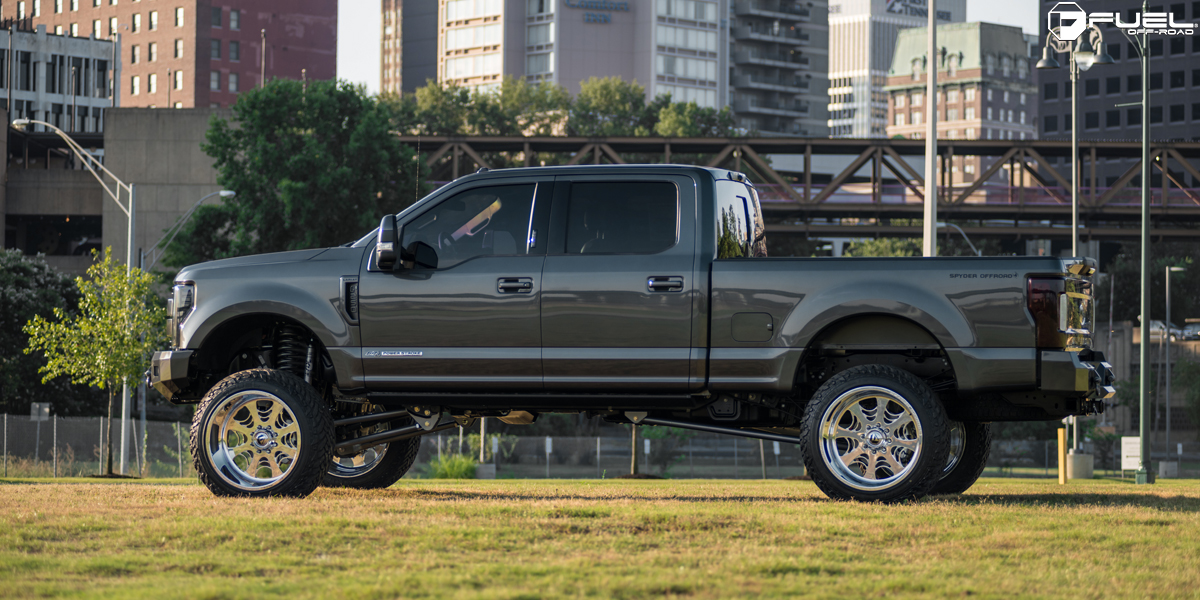 At the heart of this Ford F-250 Super Duty is a world moving 6.7-liter PowerStroke V-8 engine. This turbodiesel V-8 churns out 440 horsepower at 2,800 RPM and a mighty 925 lb-ft. of torque at 1,600 RPM to the newly installed Fuel Rims. It's a mountain's worth of power right on tap at a low engine speed, making this quite the machine.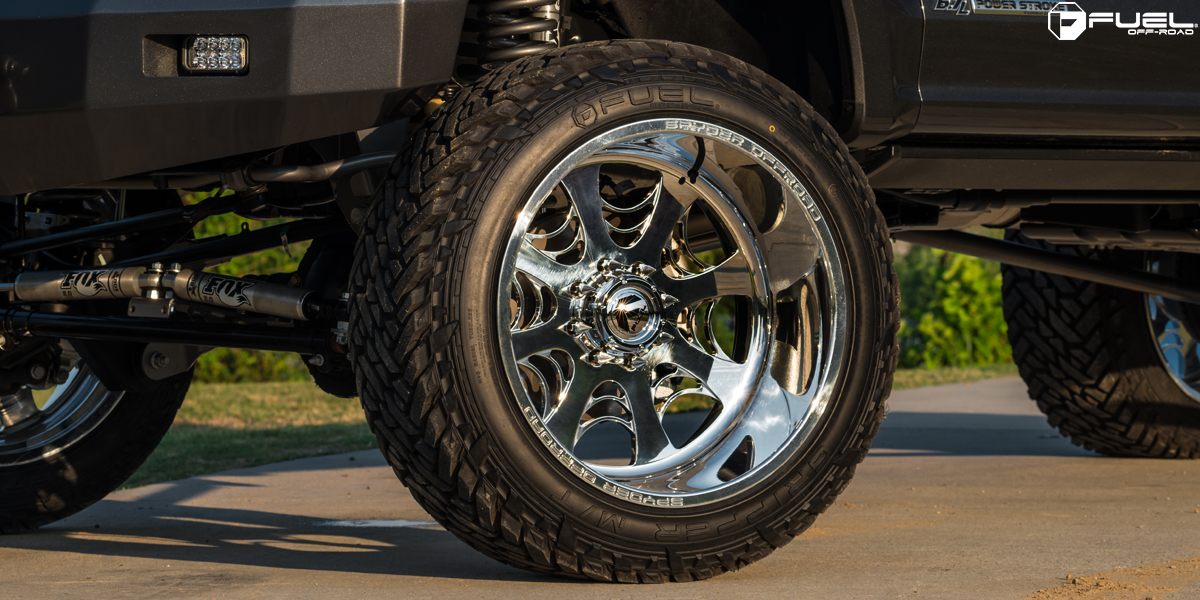 This Ford F-250 gets even better too. It sports a dramatic lift that raises the ride height considerably and provides more than enough room for the Fuel Rims to move vertically. New front and rear bumpers feature a more purposeful and rugged design complete with tow hooks and LED lights.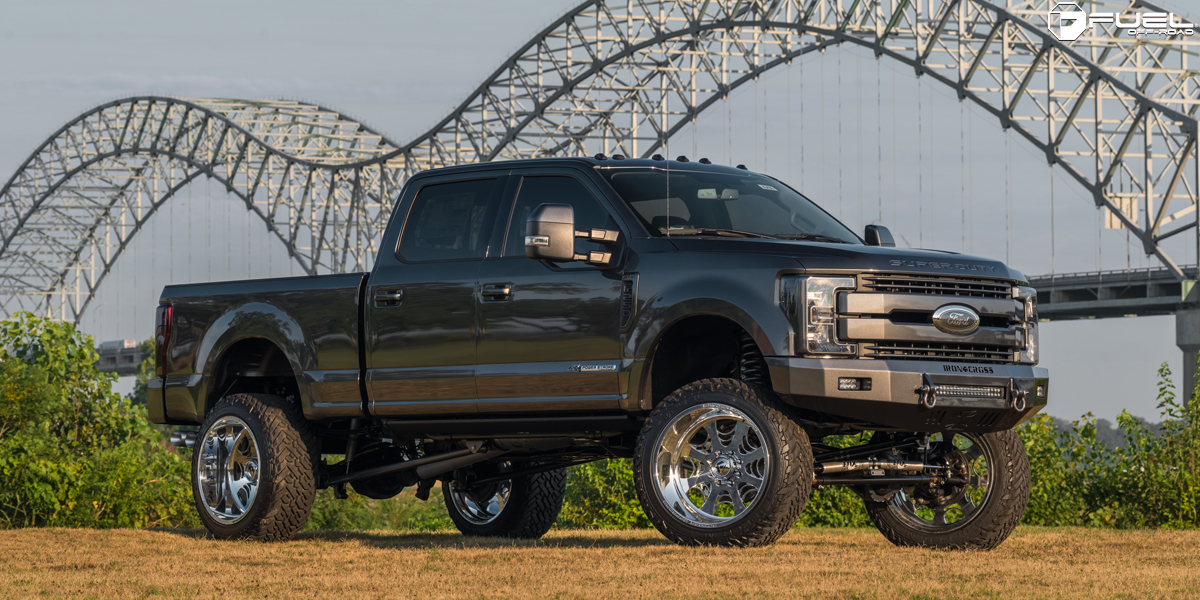 Beneath that body work sits a set of custom Fuel Rims. Here, this Ford F-250 Super Duty was outfitted with new Fuel FF49 wheels that measure a massive 24 inches in diameter. Their deep lip matches their large size while their spider web style spokes provide a unique style. Each Fuel FF49 wheel boasts a Polished finish and some meaty Fuel Gripper M/T tires.
This Ford F-250 might have a lot of style, but don't let that fool you; it likes to work.
Fitment Specifications:
Vehicle: Ford F-250
Wheels: Fuel FF49
Wheel Finish: Polished
Wheel Diameter: 24 inches
Tires: Fuel Gripper M/T
Source: Fuel