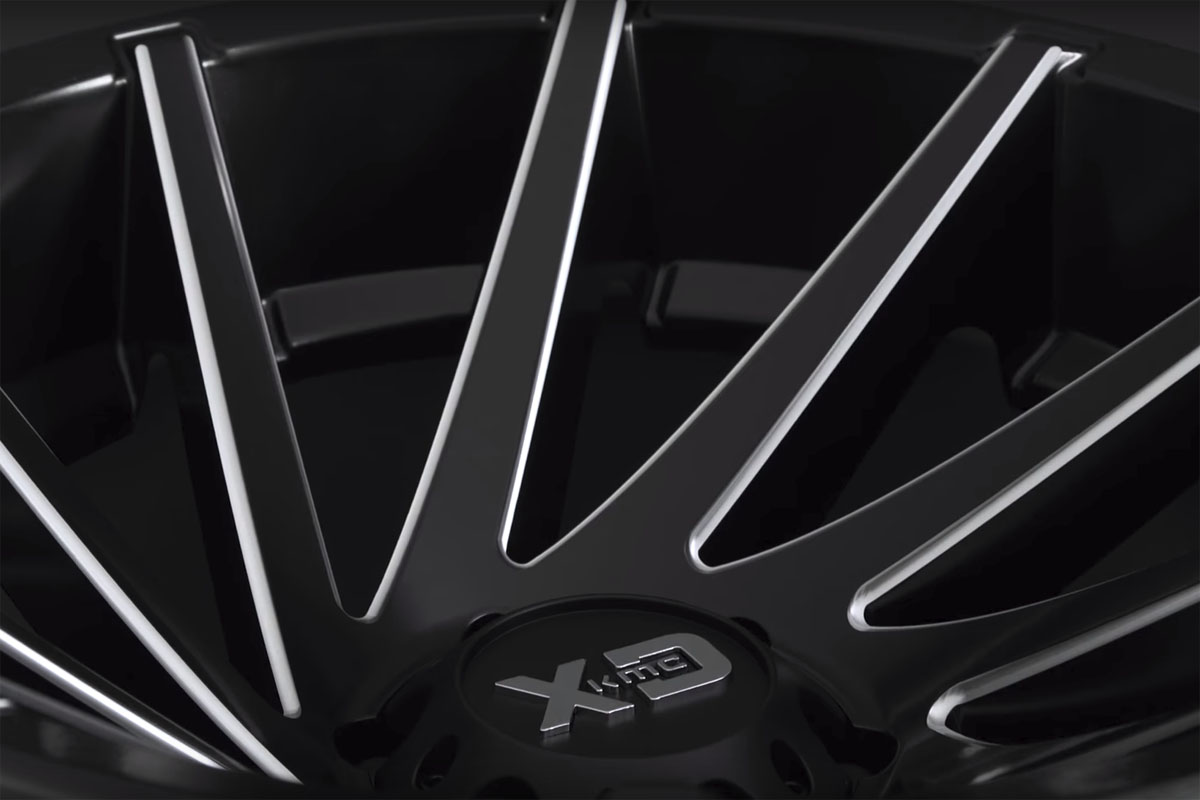 Time to do the twist!
Sometimes, you have to go big or go home, and the KMC XD Series XD834 Black Milled Wheels and XD834 Grey Milled Wheels are the way to go! These rims have a more complex and intricate design that instantly grabs attention no matter what vehicle they are installed on.
The XD Series XD834 Grey Milled wheels and XD834 Black Milled wheels both feature a more exotic look thanks to their twisting 10-spoke design. This twisting spoke setup emphasizes movement and speed while the recessed hub and concave depth creates the impression of power and muscle. Each spoke keeps a straight, linear shape and extends at an angle to the edge of the outside spoke where it creates a defined cut. The center pops as it extends outwards, integrating the hardware and proudly putting its logo on full display.
The XD Series XD834 Black Milled wheels provide owners with a more defined and eye-catching look thanks to their finish. These rims wear a smooth Black finish over most of the surface. Each spoke has a contrasting Milled finish along the edge from the center all the way to the outer barrel. This makes each spoke on the XD834 Black Milled wheels stand out even more than a traditional single-finish wheel, showing off the twist and concave depth.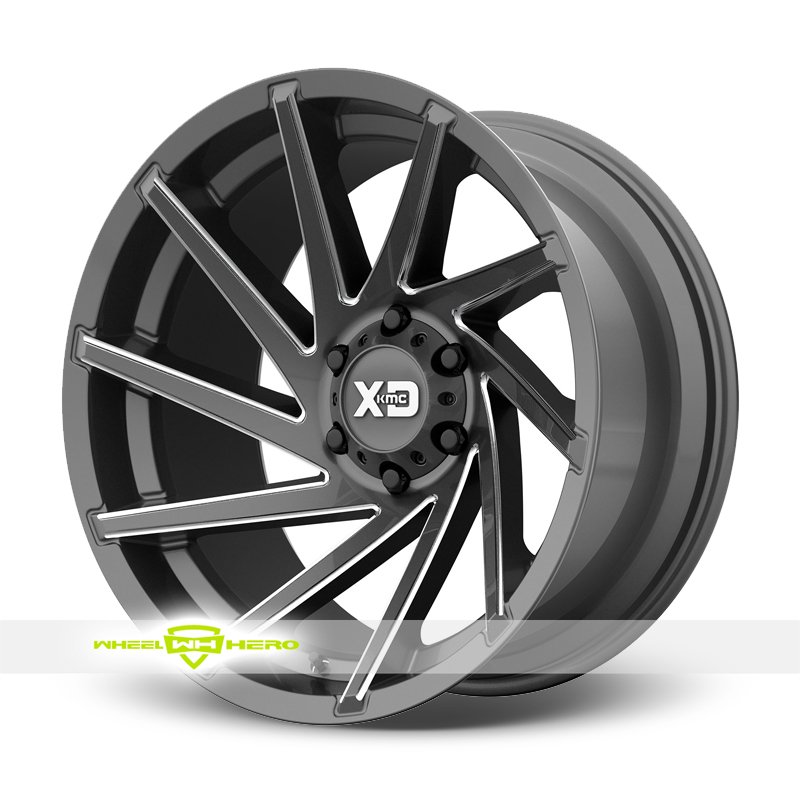 The XD Series XD834 Grey Milled wheels offer drivers a lighter, more conservative style with a little less contrast than the Black Milled finish. However, the XD834 Grey Milled wheels can be used on a wider range of vehicles due to their more neutral color. Most of the wheel wears a smooth Grey finish while the outer edge of each spoke has a Milled finish to make them pop and grab attention on their way towards the edge of the barrel.
The KMC XD Series XD834 Black Milled wheels and XD834 Grey Milled wheels feature a monoblock cast aluminum construction to keep weight down to a minimum. The wheels are currently available in 18.0-, 19.0-, and 20.0-inch diameters from WheelHero with a variety of offsets for a range of cars, trucks, and SUVs.
If you're interested in these wheels, be sure to take a look at them in our WheelHero KMC XD Series catalog!