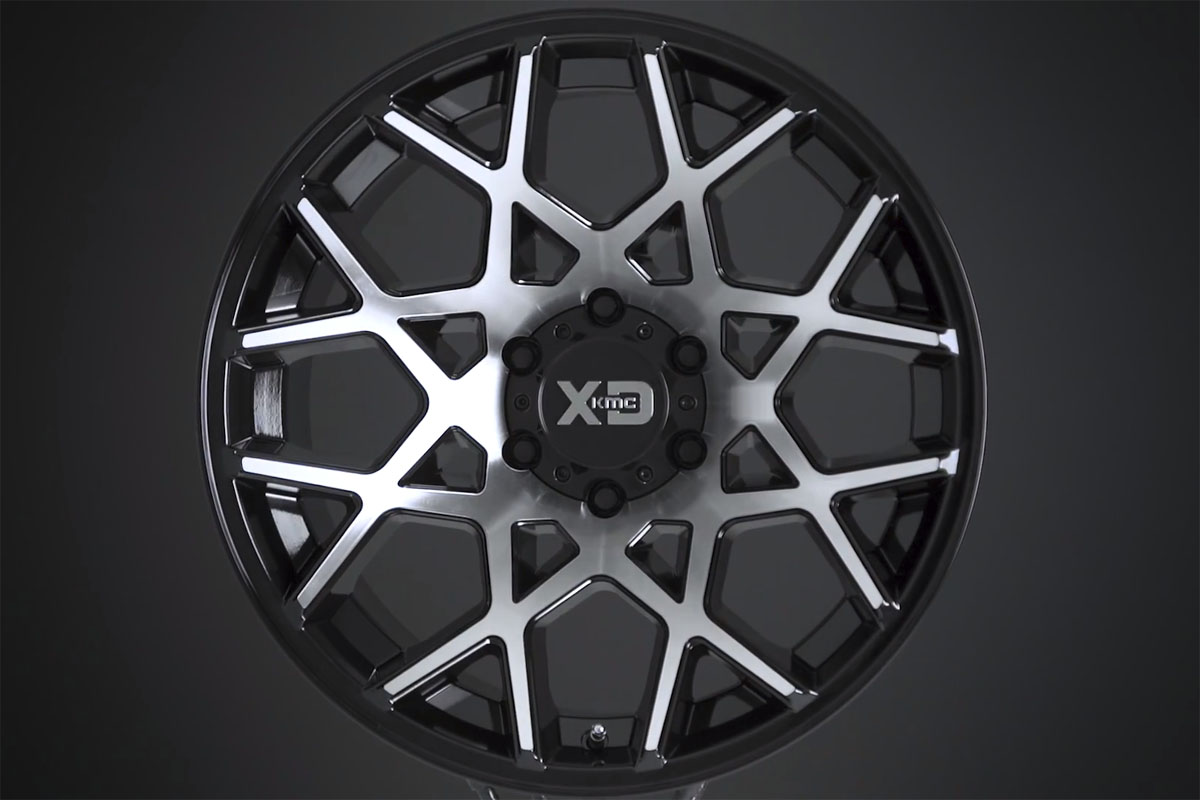 Get ready for some concave fun!
KMC's XD-series rims are pretty popular among enthusiasts for their unique styles and designs that work well with trucks, SUVs, and even some cars. They're pretty versatile including the XD831 Black Milled Wheels and XD831 Black Machined Wheels.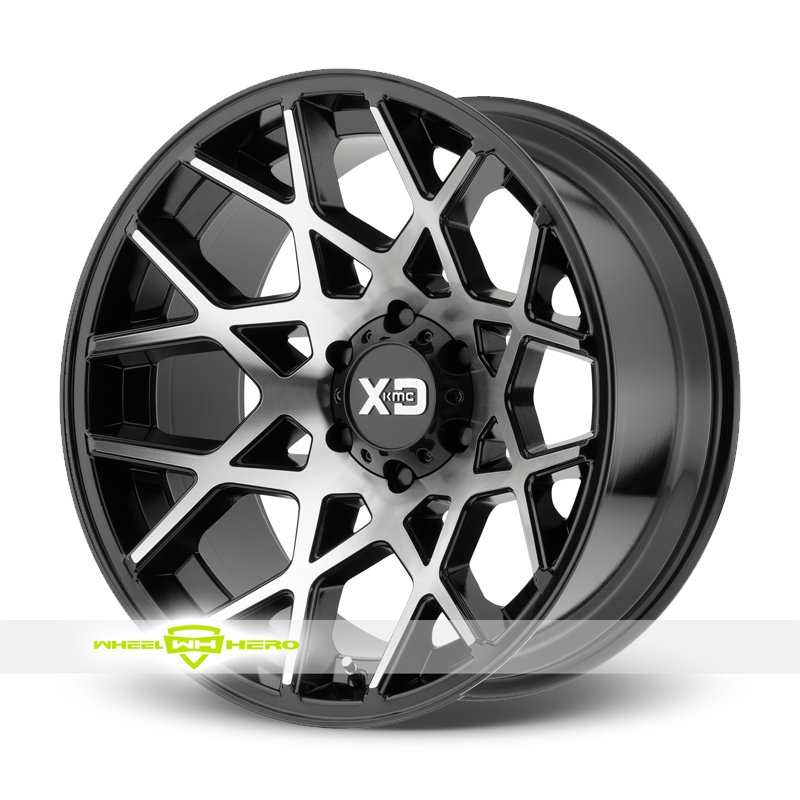 The KMC XD 831 Black Milled Wheels and XD 831 Black Machined Wheels are made from cast aluminum alloy to keep weight down while still providing a moderate level of strength and durability. The rims feature a unique mesh spoke design that intersects from the hub to the edge of the barrel to create a complex shape. Taking it to the next level is a deep concave depth with the hub sitting recessed inside of the barrel where the spoke begin.
The XD831 Black Machined Wheels are perfect for those looking to add a lot of pop to their vehicle. The spokes are mostly shown in a milled finish that contrasts the black windows and lip to make it stand out even more. The KMC XD831 Black Machined Wheels feature a large center cap that protrudes outwards with its 'KMC XD' logo in the center in the same milled finish. Each spoke also is cut in a way that makes it stand out to the contrasting black window for an even greater effect.
For those that are looking to make a bit more of a dramatic statement, the KMX XD831 Black Milled Wheels are the weapon of choice. These feature the same complex spoke design that intersects as it moves towards the edge of the rim as well as the deep concave hub for a powerful appearance. These XD831 Black Milled Wheels feature a gloss black face and windows that is contrasted by milled edging that's cut into the profile to create a three-dimensional style. At the center of the rim, the beefy cap is dressed in gloss black with a silver logotype.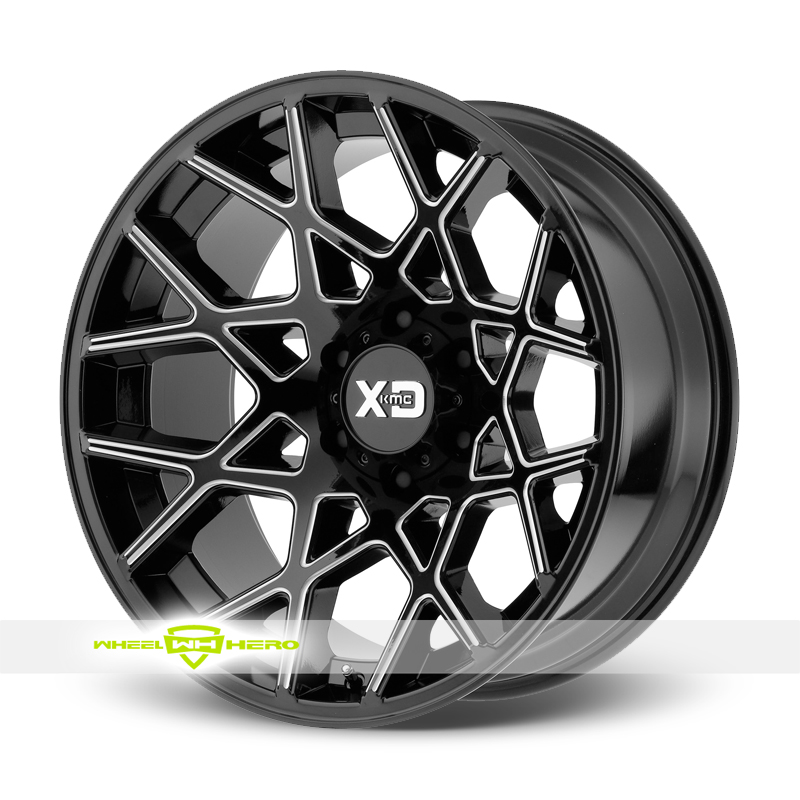 The new KMC XD831 Black Milled and XD831 Black Machined wheels are available in 20- and 22-inch diameters with a variety of offsets to fit a wider range of vehicles.
If you're interested in these wheels, be sure to take a look at them in our WheelHero KMC XD Series catalog!