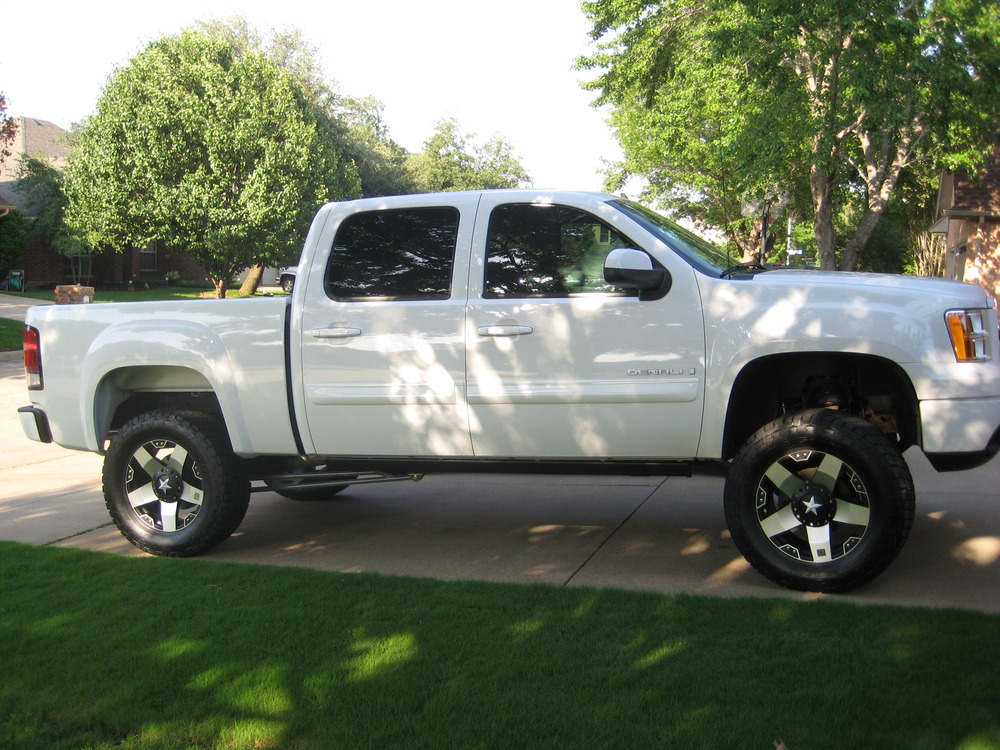 Who said trucks can't have luxury and style?
Trucks aren't often thought of as being luxury vehicles with all sorts of accessories, but the GMC Denali line has changed that with thire list of new luxury-oriented features, styling, and accessories in some of their more rugged SUVs and trucks. The GMC Sierra Denali is one of those vehicles that have struck a balance of style, luxury and capability. This 2008 GMC Sierra Denali is a perfect example of showcasing all three characteristics, especially with its new set of XD Rockstar wheels.
The 2008 truck is packed with all sorts of goodies from the ground up that makes driving or doing work a pleasure. Driving all four of the XD Rockstar wheels is a 6.2-liter V-8 engine churning out 403 horsepower and 417 lb-ft. of torque for some good ol' fashioned American muscle. All of the latest tech and comfort features make their way into the cabin to provide drivers and passengers with a pleasant atmosphere for traveling.
This 2008 GMC Sierra Denali was given a new set of XD Rockstar wheels to create a more noticeable and powerful truck-like stance without taking away from the higher-end look. The new set of XD Rockstar wheels was installed in a large 20 x 8.5 setup at the front and rear and given beefy off road tires to ensure maximum grip in any kind of terrain. Each wheel features a black finished with contrasting machined face to stand out from the crowd.
The GMC Sierra Denali may be a truck, but its XD wheels ensure that it has some style to go along as well.