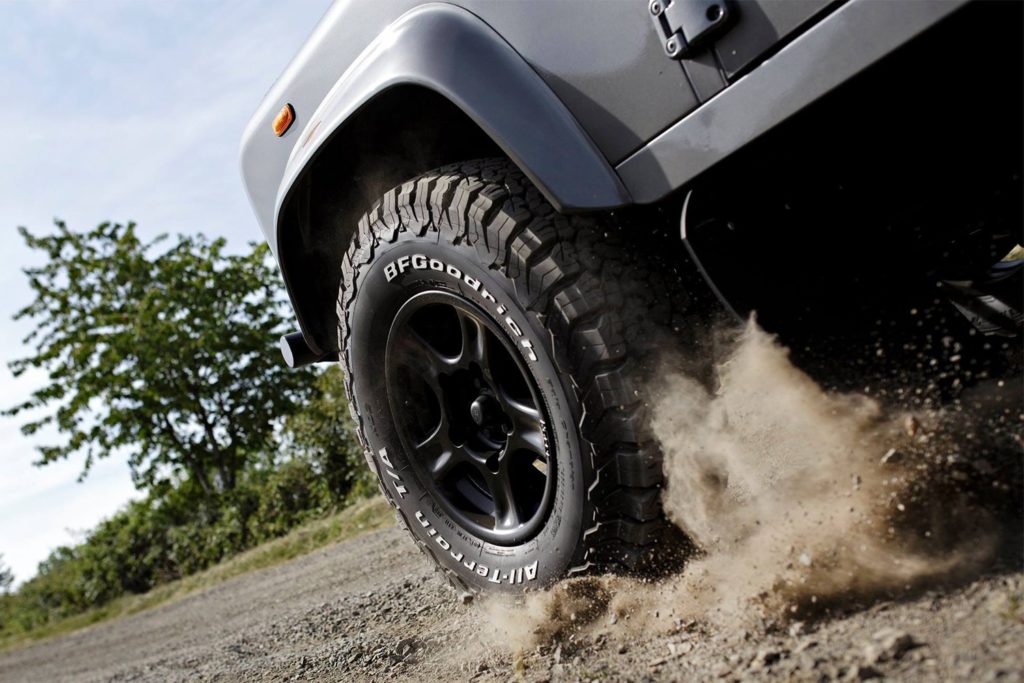 The pros and cons of all-terrain tires.
Are you looking to get into off-roading with your vehicle but still need to use it as a daily driver? Are you looking to improve your vehicle's off-road traction and performance without breaking the bank? Buying new all-terrain tires may be the right option for you. Not only do they improve drivability and performance off the road, but they also offer a better balance of on-road performance than dedicated off-road or mud tires.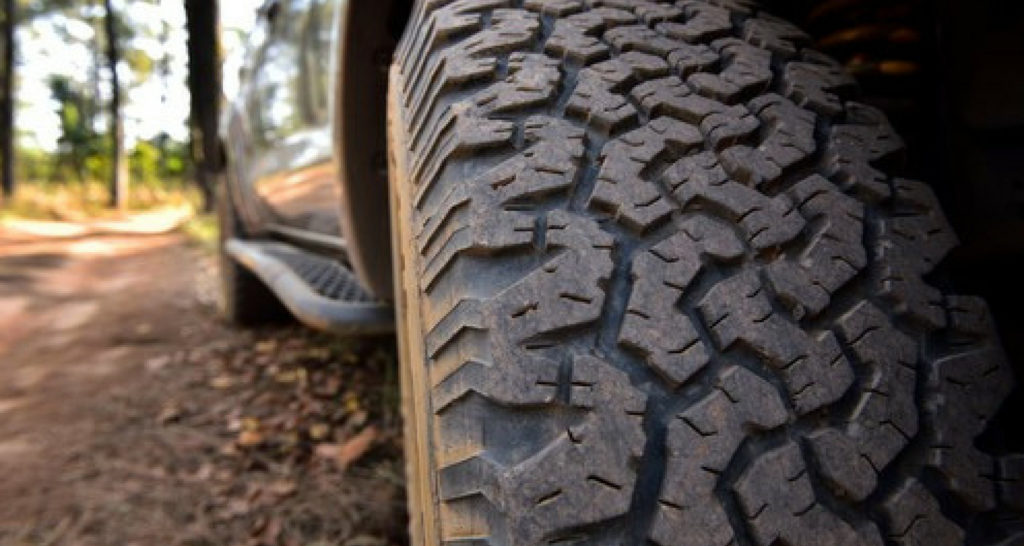 All-terrain tires offer many benefits for those that enjoy driving off the road and into the grass, dirt, mud, rocks, and other types of terrain. These types of tires are also competent on the road and allow of daily driving duties for some cars, trucks, and SUVs.
All-terrain tires differ quite a bit than your standard all-season, summer, and even winter tires. These types of tires are designed for performance in low traction, off-road situations such as on trails, mud, rocks, and many other types of terrains different than asphalt.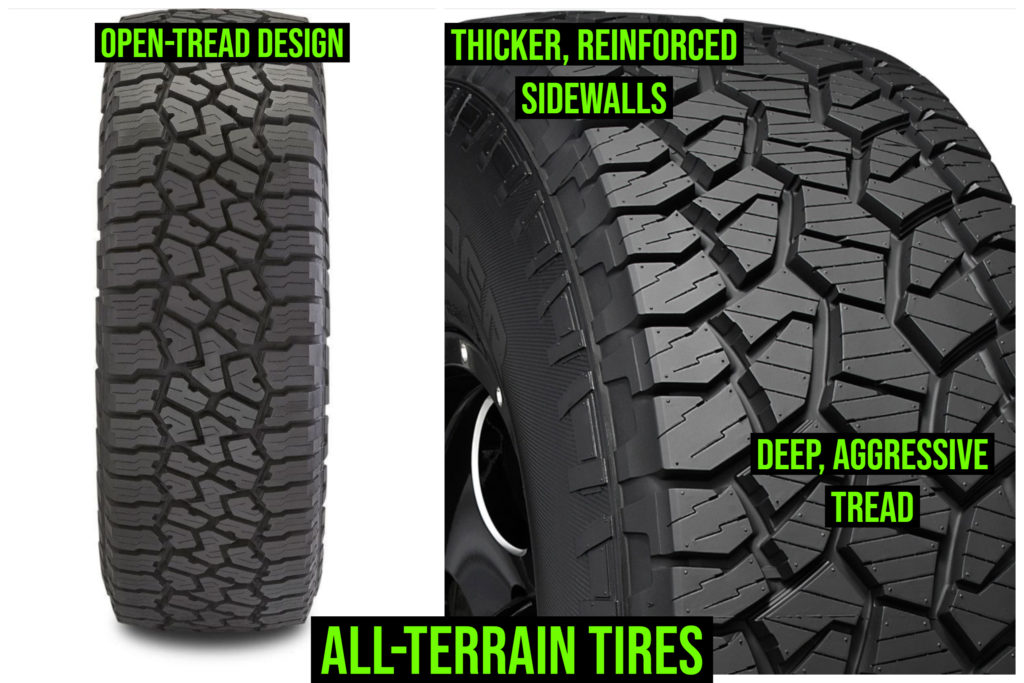 Visually, all-terrain tires look meatier, thicker, and more aggressive than traditional passenger tires. Thick, symmetrical tread blocks are used and feature deep spaces between. This creates traction in situations where the terrain in loose such as mud, snow, and gravel because it allows the material to be dispersed and pushed away with greater ease.
Another easily-noticeable aspect of all-terrain tires is the fact that they have a bigger sidewall. This larger sidewall is reinforced for the heavier loads that many off-road vehicles endure and give drivers the ability to air-down on the trails for greater traction. This process sees drivers lower the air pressure of their tires in order to improve the surface area of the tire on the ground. All-terrain tires are designed for airing down thanks to their larger and wider tread pattern along with the larger, reinforced sidewalls that are able to handle the lower air pressure.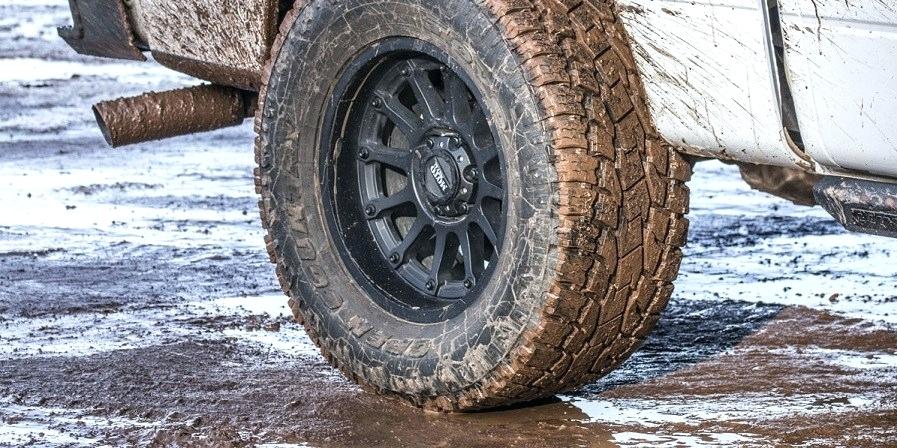 It's also not a bad idea to use all terrain tires in the snow. Due to their tread construction and design, compound, and more, they are able to chew through snow and disperse it with efficiency. However, their softer tread compound will begin to harden and not be as effective in temperatures far below freezing.
While all-terrain tires do seem to be great for both on- and off-road use, they are not without their compromises. The same tread pattern and design with thicker and deeper tread blocks generates a considerable amount of noise on the pavement. This also leads to a less responsive tire with steering and reduced handling compared to traditional passenger and all-season tires. This, combined with their heavier rotating mass, air resistance, and friction also reduces fuel economy compared to other types of tires that are designed for on-road performance. Finally, all-terrain tires are prone to cupping and should be rotated every 6,000- to 8,000 miles for longevity. The softer compound will cut down on the overall life of each tire, however they are not lower than the average 40,000-mile life if properly maintained, rotated, and used.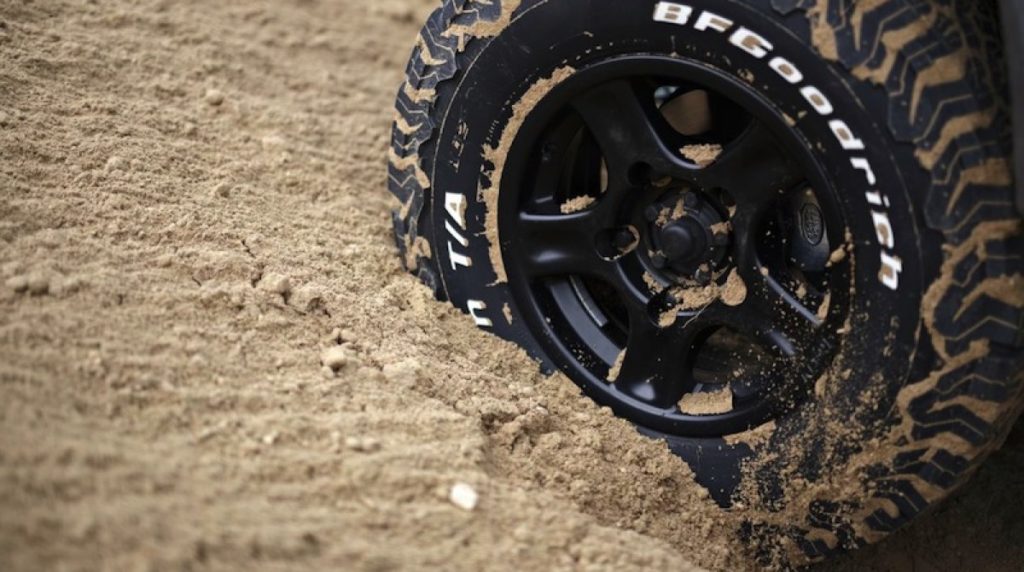 All-terrain tires aren't for everyone. If you are looking to split your off-road and on-road driving with a 50-50 balance and don't mind lower fuel economy and a noisier ride, then all-terrain tires may be perfect for you. If you're looking for a dedicated off-road tire for a vehicle that won't likely see pavement, a more aggressive mud tire may be the better option.
All-terrain tires are perfect for those that need both on- and off-road performance with their vehicles without completely compromising year-round usability.