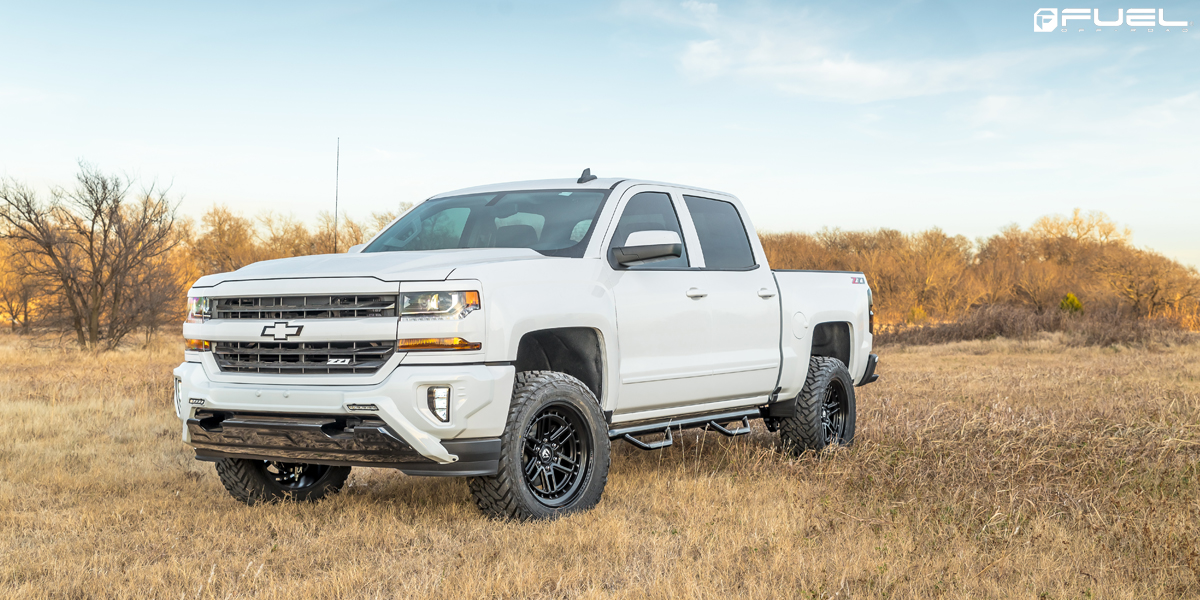 The Z71 is here to take control!
The Chevrolet Silverado 1500 is one of the tried-and-true American pickup trucks. It's a workhorse and has a long history backing it all up. You can't go wrong with a Silverado and this 1500 with the Z71 package is ready to off-road in style with its new set of Fuel Wheels.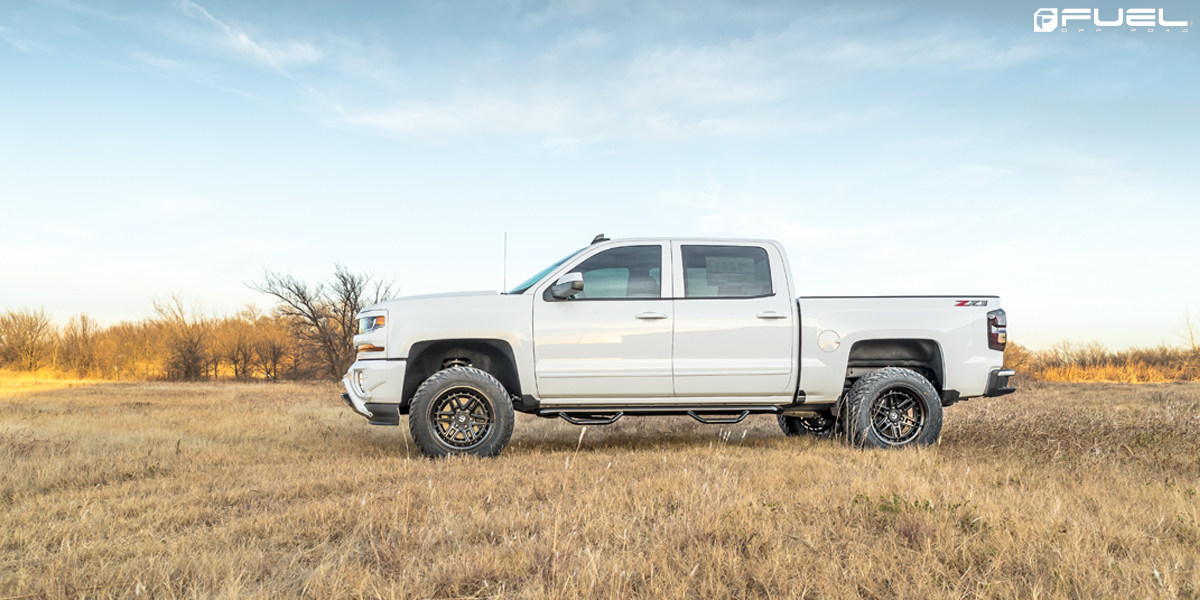 There may be a new generation of Chevrolet Silverado hitting the streets, but this third-generation model is quite the performer and has all the muscle you could ask for. The 5.3-liter EcoTec3 5300 naturally-aspirated V-8 isn't the biggest and most powerful in the lineup but it's just right. This Chevrolet Silverado 1500 Z71 has a healthy 355 horsepower at 5,600 RPM and 383 lb-ft. of torque at 4,100 RPM going to the rear Fuel Wheels, for more than enough get-up-and-go.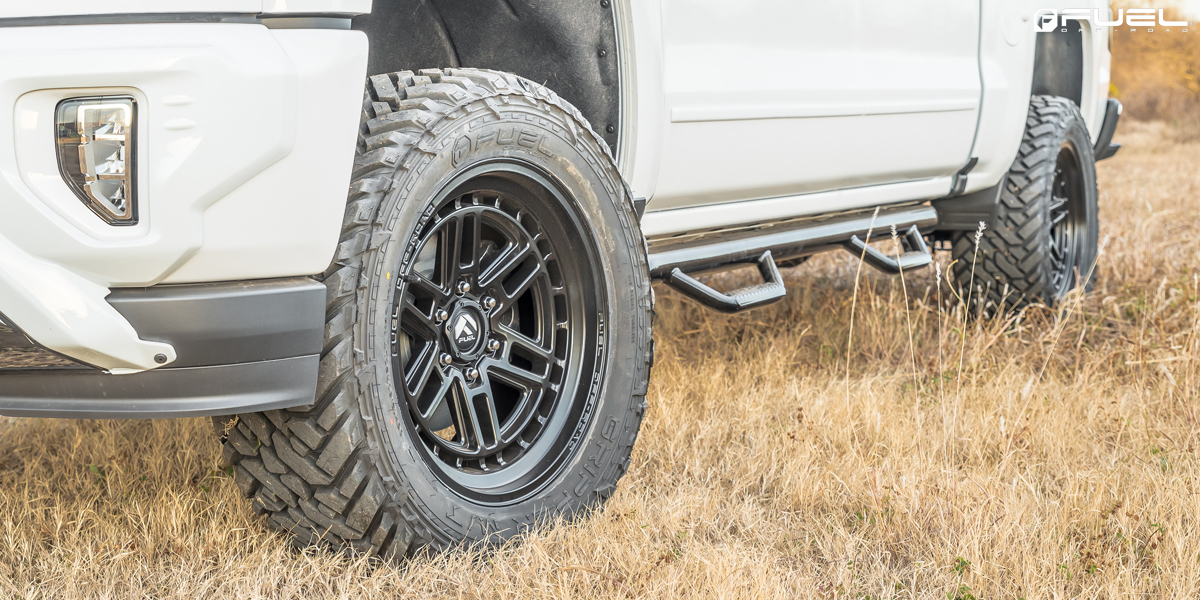 But what makes this Chevrolet Silverado different from your average model on the lot is its Z71 package. This off-road style package includes all sorts of extra design features and body work along with hardware underneath to improve off-road performance. A slight suspension lift here also makes more than enough room for the new Fuel Wheels as well.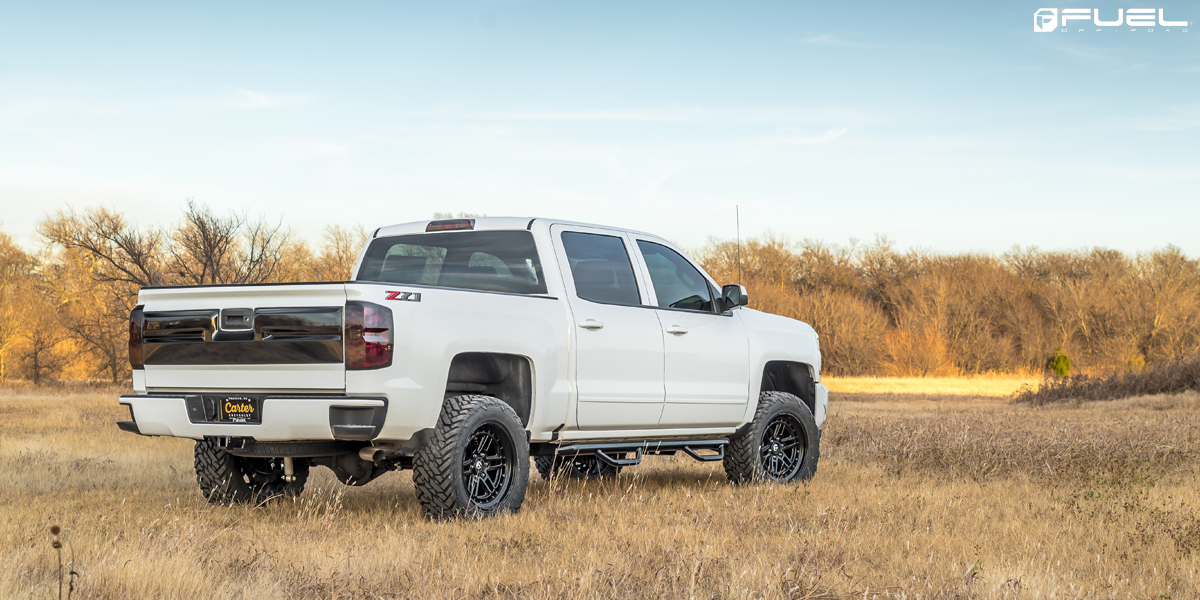 The biggest and baddest part of this Chevrolet Silverado 1500 Z71 is its Fuel Nitro – D667 rims. These new Fuel Wheels put the pickup truck in a league of its own and exude a certain all-terrain confidence. Here, the Fuel Nitro – D667 rims were installed in a large 20 x 9.0 front and rear setup with a dark Matte Black finish. Each Fuel Nitro – D667 rim is paired with 35 x 12.50 R20 Fuel Gripper M/T tires for all the grip you could ever want while trudging through the dirt and mud.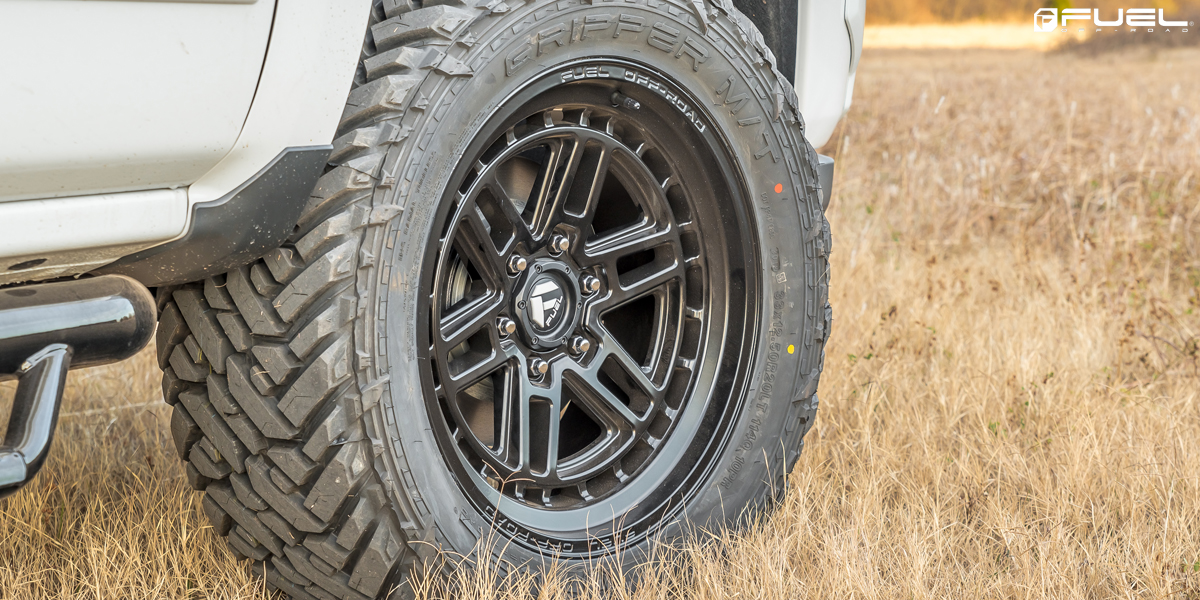 You can bet this Chevrolet Silverado 1500 Z71 will be truckin' on for quite a while with its Fuel Nitro – D667 wheels.
Fitment Specifications:
Vehicle: Chevrolet Silverado 1500 Z71
Wheels: Fuel Nitro – D667
Wheel Finish: Matte Black
Wheel Size: 20 x 9.0
Tires: Fuel Gripper M/T
Tire Size: 35 x 12.50 R20
Source: Fuel Offroad
Credit: @mht_wheelsokc