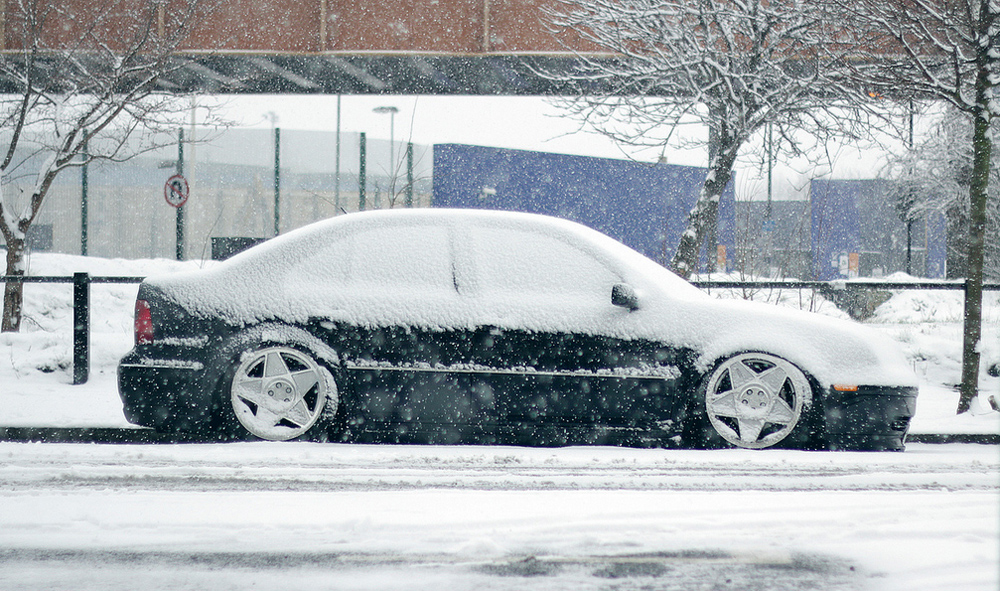 How to battle the harsh winter while looking good.
Let's face it, winter is the worst part of the year for car enthusiasts and as drivers. That cold, white stuff will ruin your driving experience and can cause quite a bit of damage in the form of rust and corrosion. This often presents a challenge for owners of aftermarket chrome wheels and tires, and forces them to either swap them out for less expensive wheels and snow tires or face the damaging effects of winter.
We always recommend to store your custom wheels and use your stocks in winter season, however when looking good even during a snow storm is a must, below we have some recommendations.
"Which chrome wheels for sale are best for winter conditions?" is one of our most popular questions. The answer is Chrome PVD (Physical Vapor Deposition). This type of chrome wheels feature a unique and durable Chrome PVD finish that is strong enough to endure the harsh winter months.
The frozen precipitation, dirt, mud, salt, and grime that seem to be everywhere during winter can easily damage and corrode traditional chrome wheels, and leave them looking rough after the season is finally through. Fortunately, the Chrome PVD process is durable and strong enough to combat these conditions and ensure a fresh, shiny finish.
The Chrome PVD finishing process is 100-percent environmentally-green unlike traditional chrome plating and is also 80-percent lighter, resulting in a lower rotational mass for better performance and fuel economy.
Chrome PVD utilizes an extensive powder-coating process starting with primer being applied to a stripped-down wheel before a baking process. A mixture of metals are applied in a vacuum-sealed PVD chamber to create the chrome finish and then a high-quality acrylic powder-coat is applied for an extra layer of protection. The thorough process creates a high-quality finish without imperfections that can be penetrated by snow and other elements, which leads to corrosion and damage.
Not all chrome wheels for sale are the same, and the ones wearing PVD chrome have the ability to outlast the competition.
If you would like to search for 'Chrome PVD wheels' on our site, conduct your year, make and model search from below the 'Filter Results Here' options under 'Narrow Wheel Finish', and then select 'Chrome PVD'.