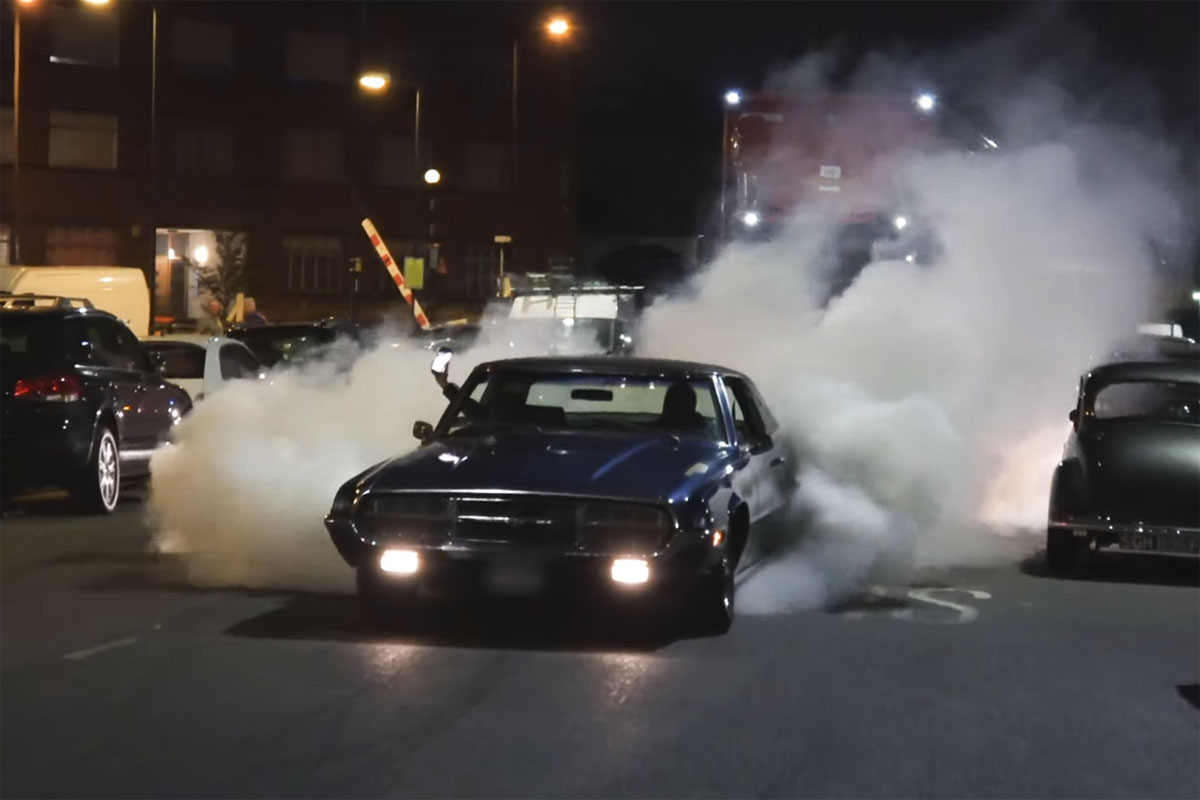 When Americans have fun in Europe.
Over in Europe, there aren't a ton of American muscle cars and vintage sports cars. In fact, many of them had to be imported. Even the iconic Ford Mustang wasn't sold in Europe until a few years ago. Now, you can bet that there's quite a few drivers shredding their tires and rims.
So, when American muscle cars – especially those of the vintage variety – get together, it's a real treat. At Ace Café's Hot Rod Spring Riot in London, there was quite a lot of tire smoke from burnt tires and rims in the air along with some V-8 exhaust notes.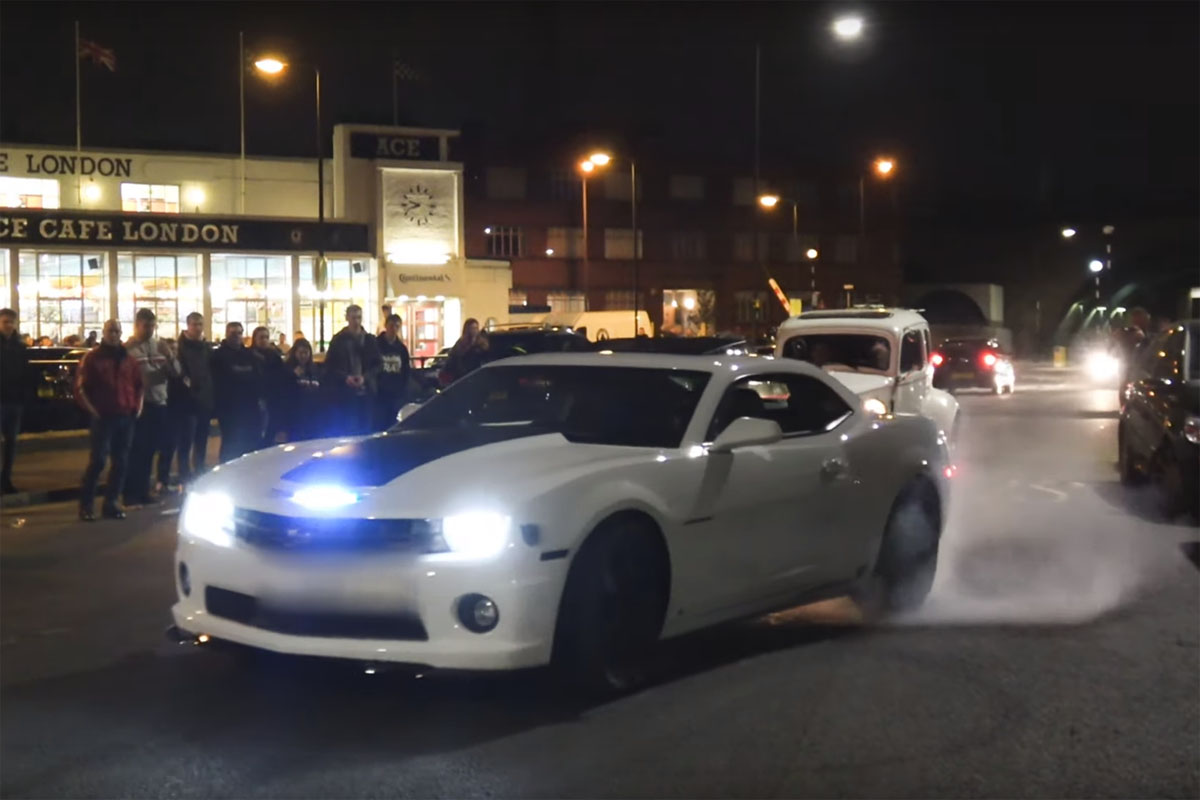 At this annual event, muscle cars, sports cars, custom hot rods, and more converge on the London café to celebrate American power.
This year's event starred some pretty spectacular vehicles both new and old. Of course, the new Ford Mustang and Camaros were there to shred some serious rubber from their tires and rims. There were also some old-school hot rods that were imported from across the pond along with some other interesting rear-wheel drive, V-8 powered American cars.
Even the Lincoln Town Car that has since been retired made an appearance. Although the streets were crowded with public traffic, that didn't stop drivers from mashing the throttle and spinning their rear tires and rims to put on a show.
And for that, we thank you.
Source: AdamC3046 YouTube