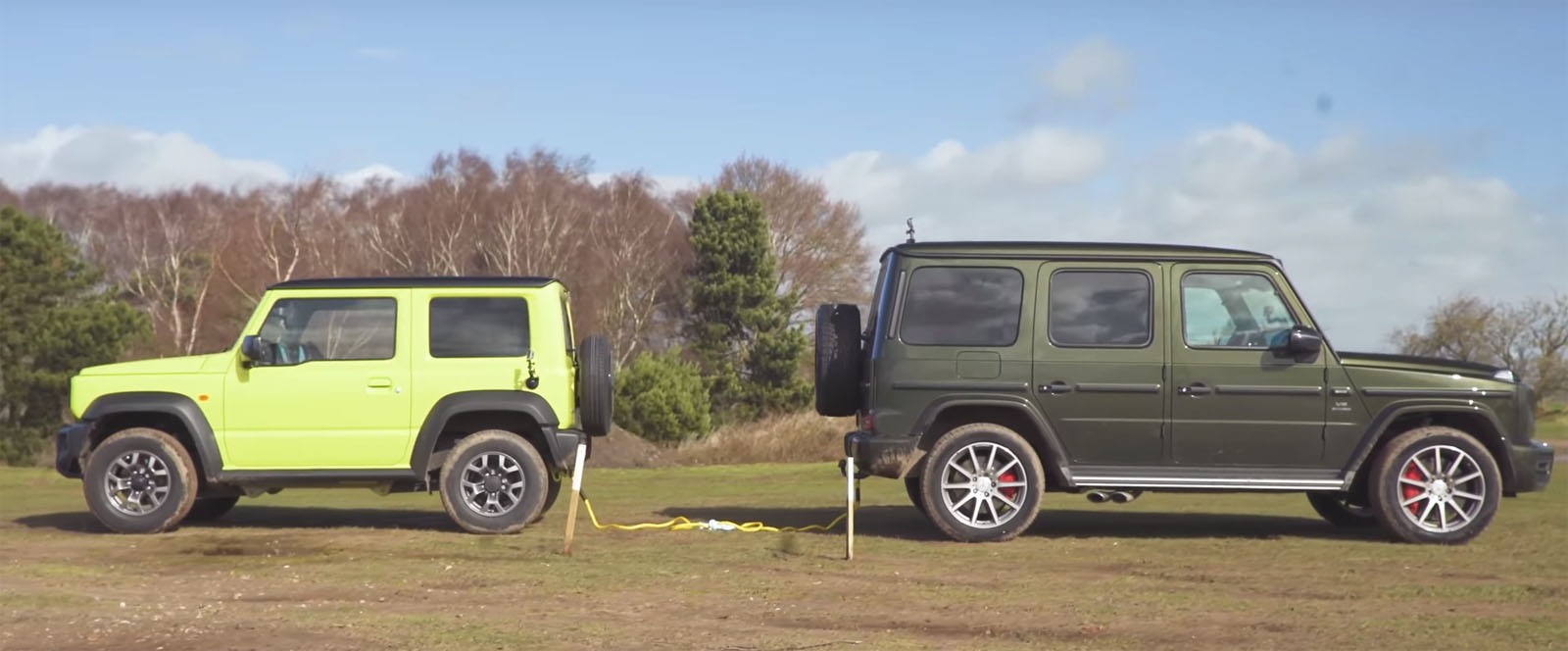 David vs Goliath.
There's a lot to like with the Suzuki Jimny. While it might not be available here in the Untied States, it's a cult-favorite for off-road enthusiasts. It's simple, straightforward, inexpensive, and all four of its truck wheels are ready to dig into the dirt.
Then there's the Mercedes-AMG G63. This boxy tank-like SUV has been around for decades and has quite the off-road capability in its history. It costs a pretty penny, has all the bells and whistles that you could need while off-roading, and its truck wheels are more than capable of doing some serious damage on the pavement or dirt.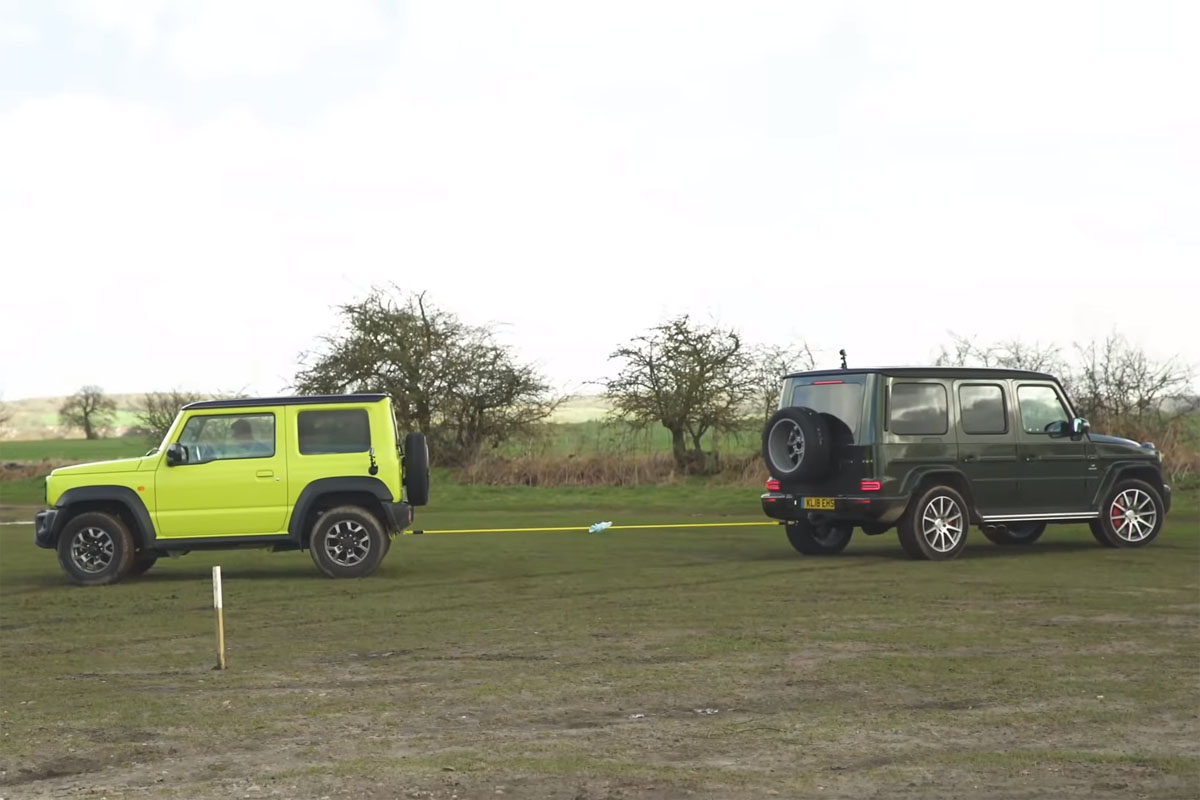 So, the team at Carwow decided to do a little test by having a tug of war between the Jimny and the Mercedes-AMG G63. The Jimny has a 1.5-liter naturally-aspirated four-cylinder engine with 100 horsepower and 102 lb-ft. of torque. The Mercedes-AMG G63 has a twin-turbocharged 4.0-liter V-8 engine with 577 horsepower and 627 lb-ft. of torque going to its truck wheels.
You can bet which one will win.
And surely enough, the Mercedes-AMG G63 pulled the Jimny without any trouble. So, they decided to try two Jimnys. The Mercedes-AMG G63 was able to dig its truck wheels into the mud and pull both of those as well. But when three Jimnys were hooked up, it was too much to handle for the AMG and team Jimny finally won the battle.
Source: Carwow YouTube