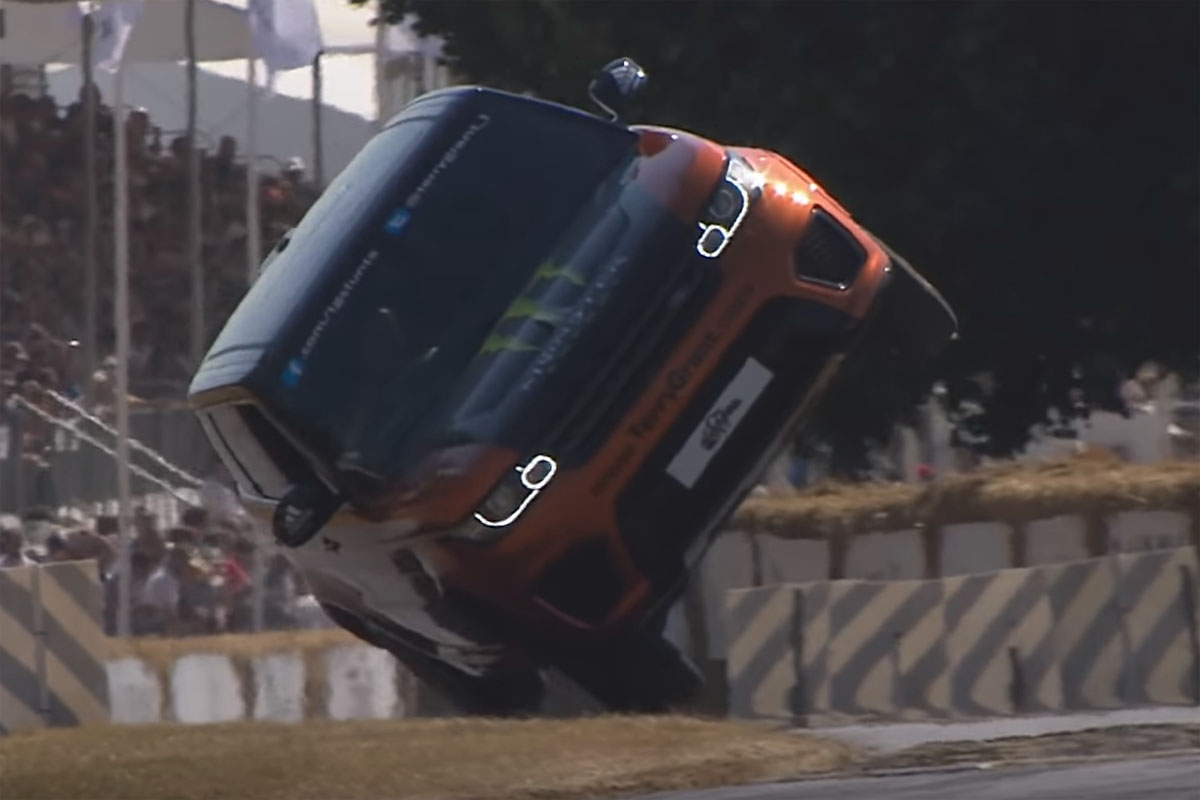 Setting a World Record!
The Goodwood Festival of Speed is one of the greatest annual automotive events in the world. It has something for everyone whether you're a fan of vintage cars, new exotics, racers, and more. This year, there was even a man in a jetpack that did a run. Professional stunt driver, Terry Grant, was able to set a new world record with his drive of a Land Rover Range Rover Sport SVR up the hill on just two wheels and tires!
One of the things that makes the Goodwood Festival of Speed so enjoyable are the fun things that go on between the racers battling it out on the hillclimb. There's drifters, stunts, and more that go on all weekend and attendees love to watch. After showing off the past few years, Terry Grant was able to attempt and set a new world record by driving on two wheels and tires up the hill using a Land Rover Range Rover Sport SVR.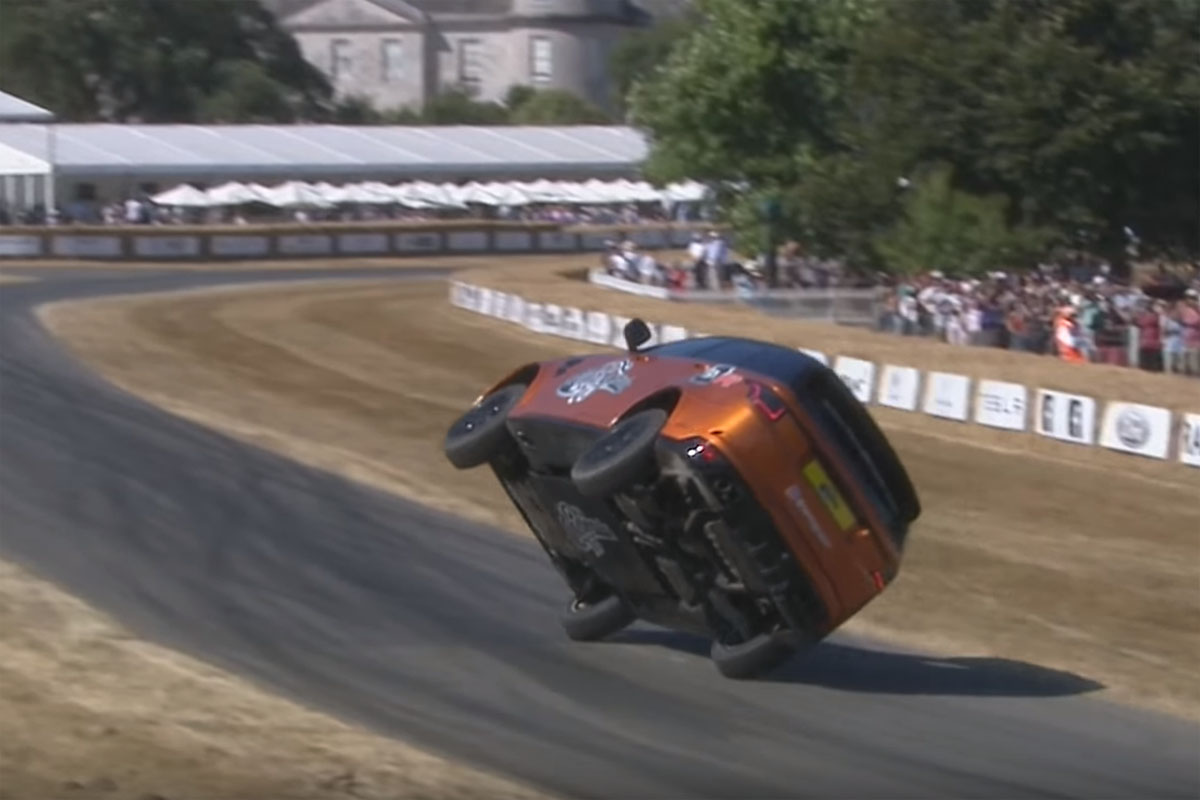 The Range Rover Sport SVR is an impressive machine on its own, packing a supercharged 5.0-liter V-8 engine that cranks out 550 horsepower and 502 lb-ft. of torque for all four wheels and tires. At this year's event, Terry Grant attempted to drive on two wheels all the way up the 1.16-mile hillclimb course as fast as possible with the Guinness Book of World Records in attendance to certify the record.
The run was incredibly difficult not just because of the balance that is needed to make the entire 1.16 miles up the hill, but the stress and wear on the wheels and tires the entire time. Both aspects aren't designed to be driven in that way with the tires showing incredible wear towards the end. As he passes, rubber marks are visible on the pavement due to the tires wearing so abnormally.
In the end, Grant was able to make it up the hill and set a new world record for the fastest mile on two wheels at the Goodwood Festival of Speed. Hopefully we see him try a new stunt next year!
Source: Goodwood Road & Racing Youtube