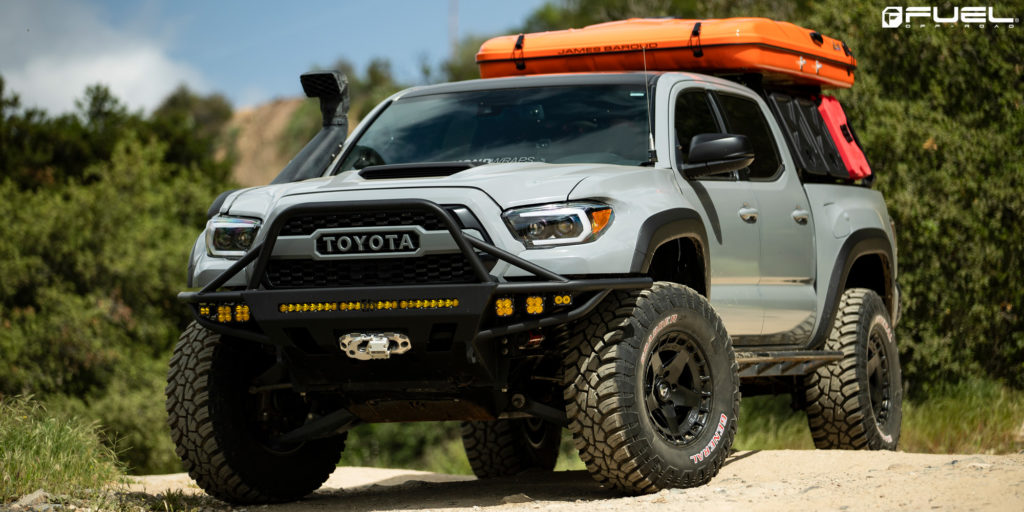 Who needs asphalt?
Who doesn't love a good mid-size truck built to off-road? This third-generation Toyota Tacoma is designed just for that kind of fun and it's more than willing to spend most of its time away from asphalt while pounding dirt and mud with its Fuel wheels.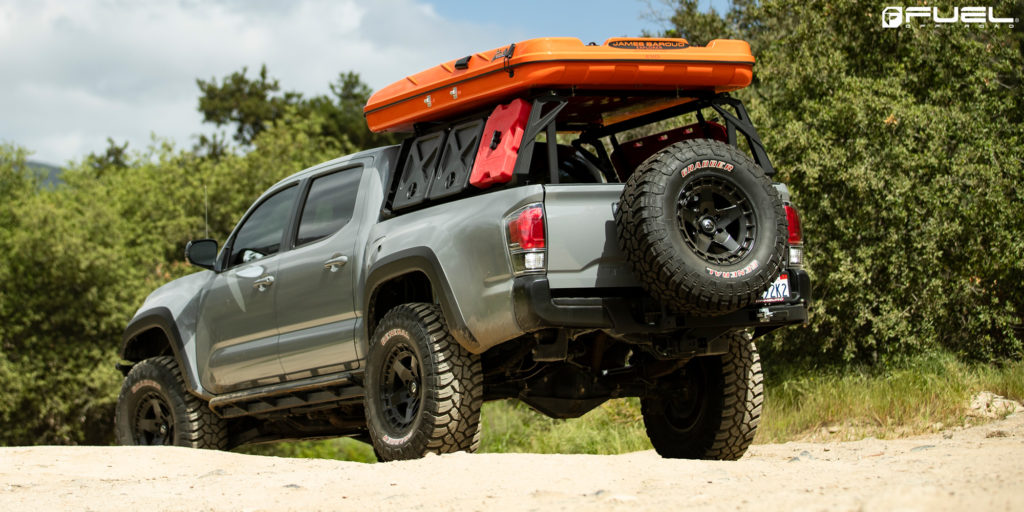 This Toyota Tacoma is quite the beast in its final, modified form, but it's pretty potent even when stock. The Toyota Tacoma comes right from the factory with a naturally-aspirated 3.5-liter V-6 engine that cranks out a healthy dose of 278 horsepower at 6,000 RPM and 265 lb-ft. of torque at 4,600 RPM. That's sent through a choice of six-speed manual or six-speed automatic transmission to the rear or all four Fuel wheels. While it's not going to blow the doors off the competition in a drag race, it has more than enough strength to get through some serious obstacles.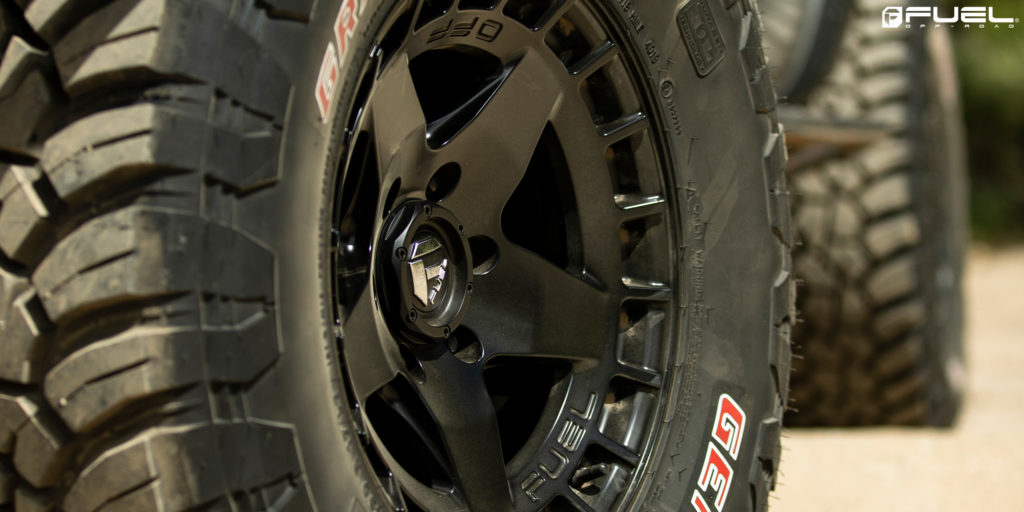 This Toyota Tacoma has been modified for some serious off-road performance. There's a while new front bumper with integrated winch and LED lights for protection and utility at night. A new snorkel makes trudging through water a breeze while side steps help protect the body and allow for easier entry and egress. At the rear, there's a new spare tire mount for one of the new Fuel wheels while a cargo system sits ahead with plenty of space for luggage, tool, and fuel. Beneath, a new lift kit allows for more ground clearance to overcome rugged terrain.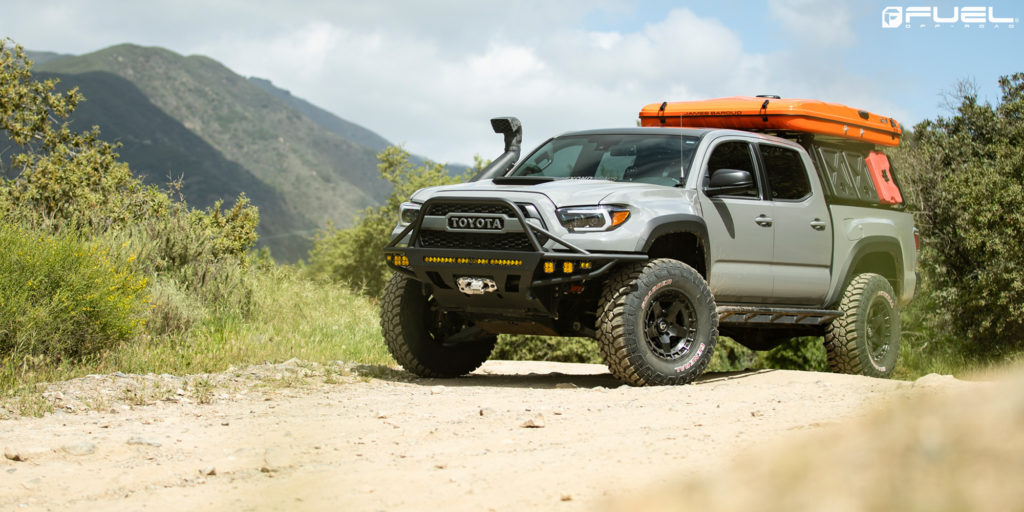 Helping traverse the terrain is a new set of Fuel Warp – D733 rims. These five-spoke Fuel wheels have a slight concave and outer edge that is reminiscent of the ventilated wheel covers from Group B rally racers. Each one of the six-lug Fuel Warp – D733 rims features a Satin Black finish and measures 17-inches in diameter with meaty General Grabber tires for grip in any situation.
The Toyota Tacoma was built to be able to do a variety of jobs without complaint and this bad boy fitted with new Fuel Warp – D733 wheels is more than happy to get down and dirty in the process.
Fitment Specifications:
Vehicle: Toyota Tacoma
Wheels: Fuel Warp – D733
Wheel Finish: Satin Black
Wheel Diameter: 17 inches
Wheel Lugs: Six
Credit: @TACODUST @RIGDSUPPLY
Source: Fuel Offroad