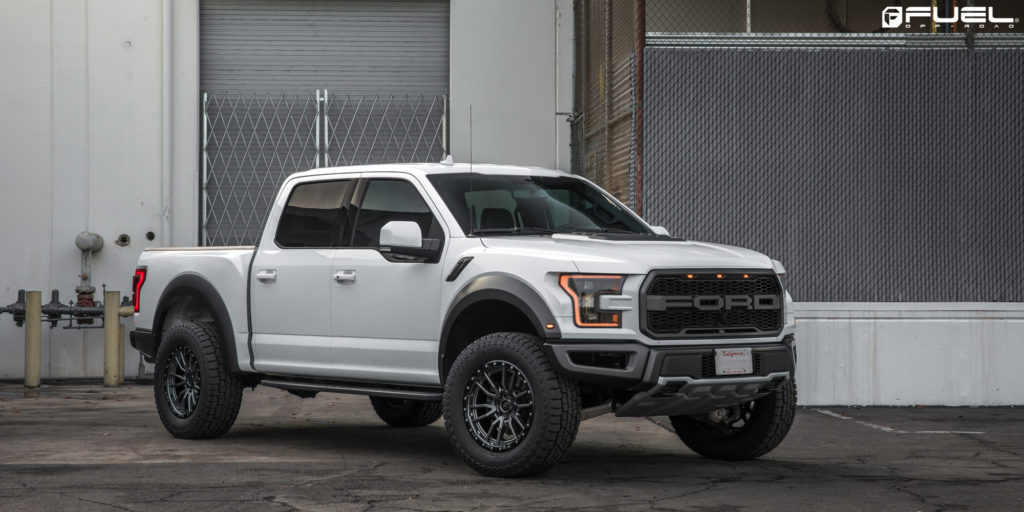 Turn up the heat!
The Ford F-150 Raptor is the ultimate high-performance truck right from the factory. This beast has been honed and engineered with the help of Ford Racing and numerous off-road races. It's built to go fast over harsh terrain and rip through mud like no other. Plus, it looks mean – especially with a new set of Fuel wheels.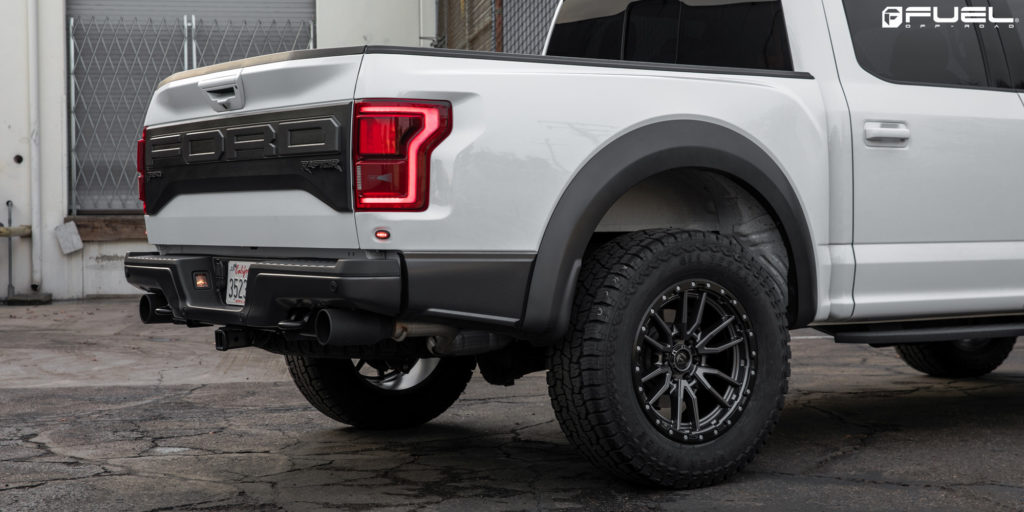 The specs for the Ford F-150 Raptor are nothing short of impressive. Who needs a V-8 engine when you have a 3.5-liter twin-turbocharged EcoBoost V-6 thumping out 450 horsepower at 5,000 RPm and 510 lb-ft. of torque at 3,500 RPM. A ten-speed automatic gearbox sends power to the rear or all four Fuel Wheels as they speed to 60 mph in what seems like an instant.
While the straight line performance is something to experience, it's what's under the sheetmetal that really makes the truck shine. A full Fox Racing suspension with Fox 3.0 Internal Bypass shock absorbers integrated with Live Valve Technology shrugs off bumps and imperfections like nobody's business as the Fuel Wheels hit rough terrain.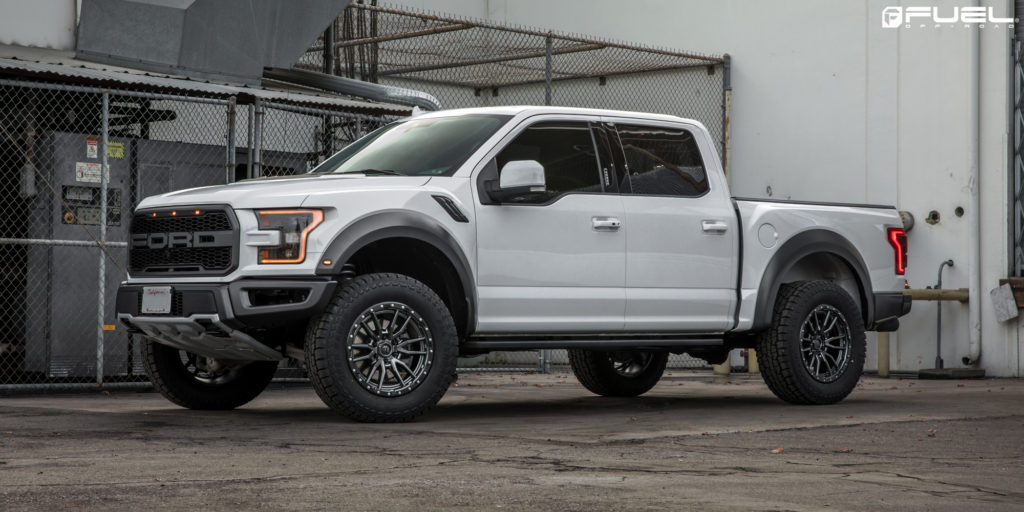 This White Ford F-150 Raptor has a little bit extra to go along with its force-fed engine and need for off-road speed. Here, the factory rims and tires were replaced with a new set of Fuel Rebel 6 – D680 rims. These six Y-spoke Fuel wheels feature a beadlock outer rim and boast an Anthracite center with Black lip to match the color scheme of the truck. Each wheel was fitted in a 20-inch diameter with meaty Toyo Open Range A/T tires for all sorts of grip.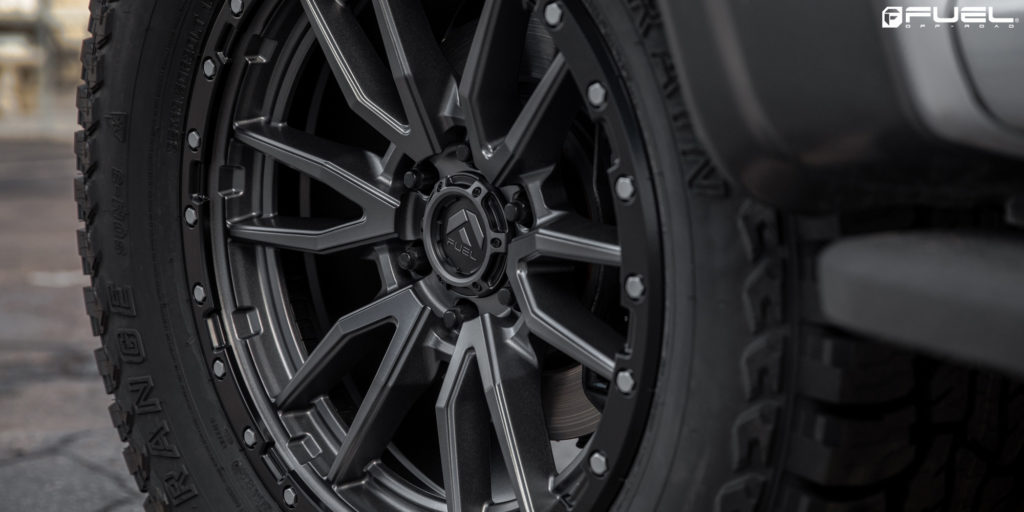 The Ford F-150 is king of off-road speed and performance, and looks even better with a proper set of Fuel Rebel 6 – D680 wheels.
Fitment Specifications:
Vehicle: Ford F-150
Wheels: Fuel Rebel 6 – D680
Wheel Finish: Anthracite Center with Black Lip
Wheel Diameter: 20 inches
Tires: Toyo Open Range A/T
Source: Fuel Offroad