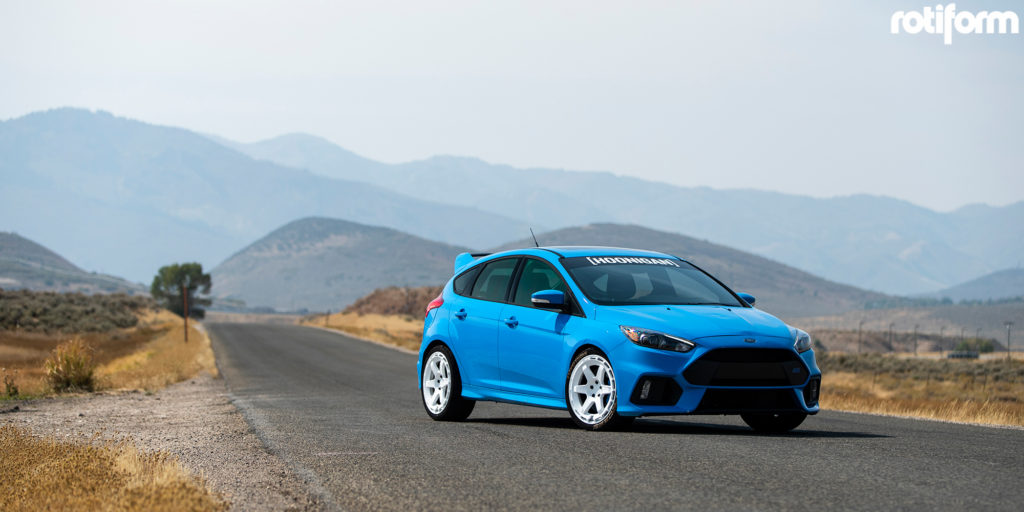 Shred rubber and go sideways!
Ford has really started to take charge in the performance car game as a whole, especially the hot-hatch segment. Their ST- and RS-model variants have cranked things up quite a notch compared to their standard counterparts. The Ford Focus RS is one of them and this one with Rotiform wheels was inspired by the drift-magician, Ken Block.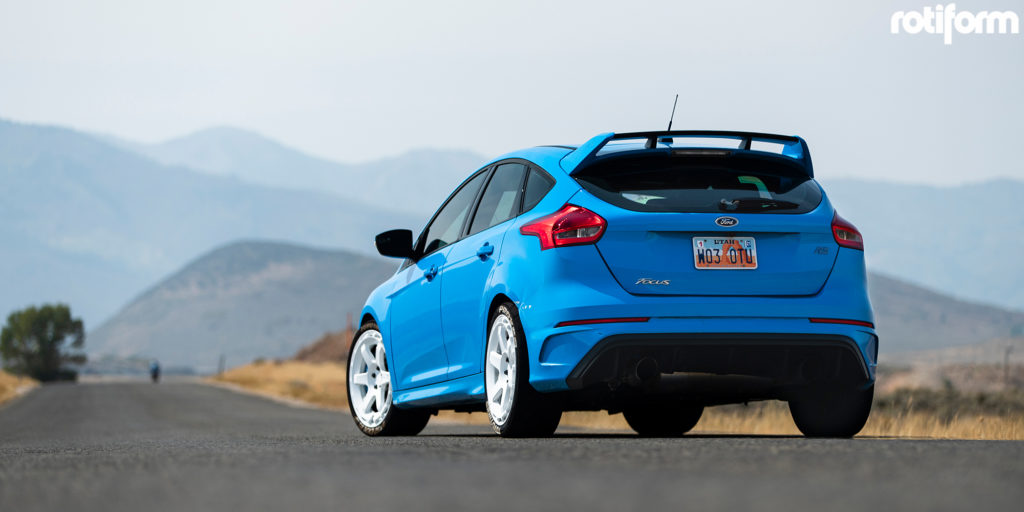 Ford has been investing in racing and performance driving for quite some time and Ken Block and his merry men of Hoonigans are sporting the Blue oval in quite a few videos. This Ford Focus RS was inspired by their fire-breathing films starting with the Rotiform wheels.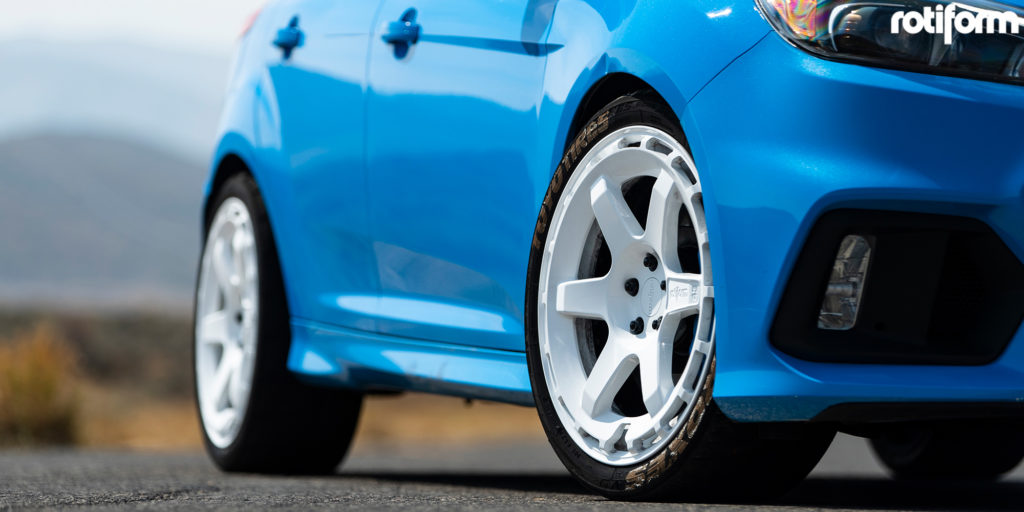 This vibrant Blue hot hatch has been equipped with a fresh set of customized Rotiform KB1 rims. These six-spoke Rotiform wheels have a classic look paired with a modern twist. The old-school rally-style fan-look to help cool the brakes can be seen along the edge of the rim while the spokes dive into the wheel center for a concave depth. Each one of the Rotiform KB1 rims measures a healthy 19 inches to fill in the fenders perfectly. To contrast the eye-catching exterior paint, the Rotiform wheels were given a fresh Gloss White finish.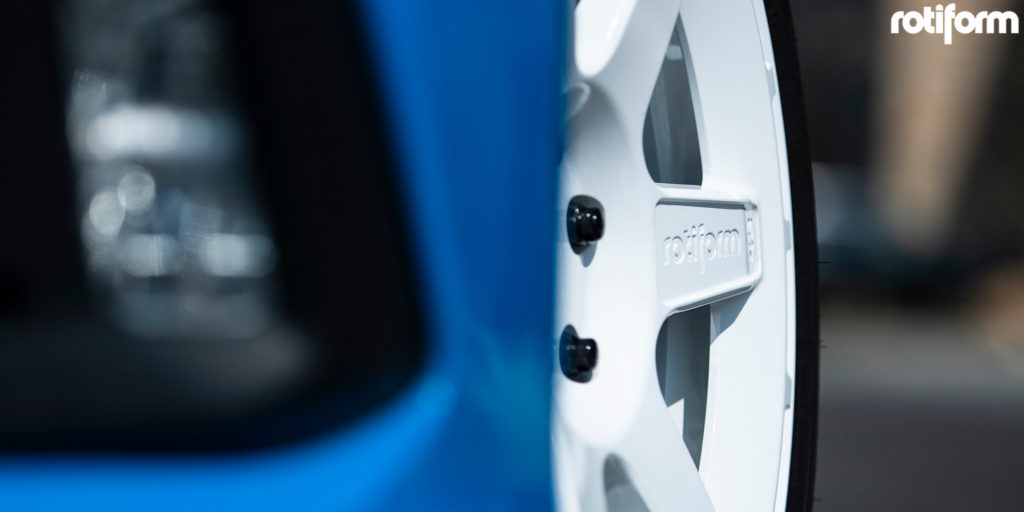 There's lots of fun to be had elsewhere too. Under the hood is a 2.3-liter turbocharged inline-four cylinder engine that is also shared with its sibling, the Mustang. This four-pot of terror cranks out 350 bhp at 6,000 RPM and 350 lb-ft. of torque at 3,200 RPM. That's sent to all four Rotiform wheels through a six-speed manual transmission.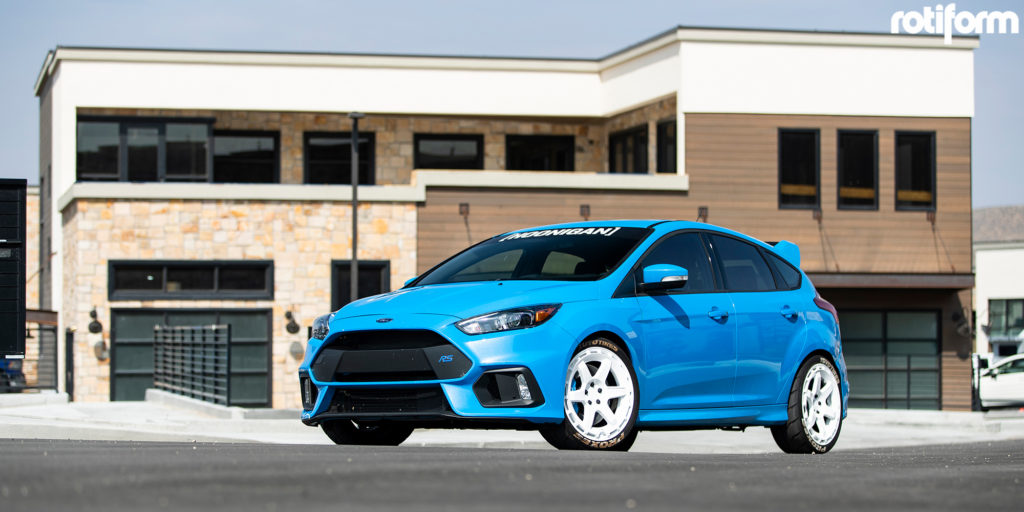 The chassis and exterior are also inviting for drivers to mash the throttle. An upgrades suspension and brakes helps make short work of curves while an electronic Drift-Mode allows for drivers to go sideways with ease. A new aerodynamic package helps to generate downforce and improve cooling. This driver also added a new set of Toyo Proxes to the Rotiform wheels for even more grip.
The Ford Focus RS may be dead with the new-generation model, but this Hoonigan sporting Rotiform KB1 wheels is ready to slide sideways for quite some time.
Fitment Specifications:
Vehicle: Ford Focus RS
Wheels: Rotiform KB1
Wheel Diameter: 19 inches
Wheel Finish: Gloss White
Tires: Toyo Proxes
Source: Rotiform