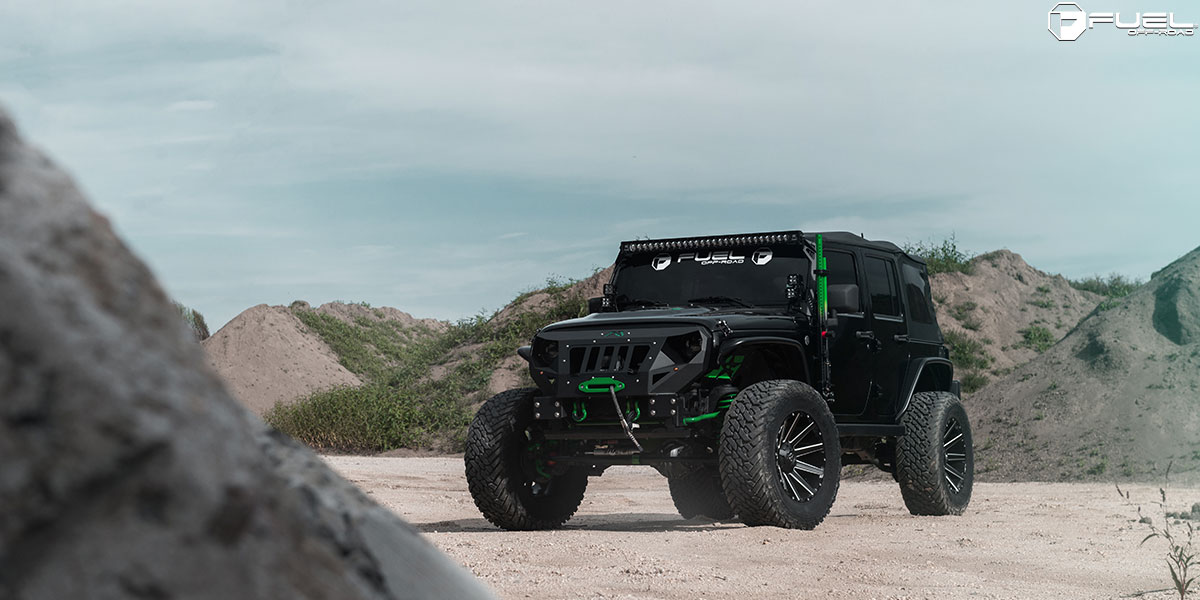 One mean off-road machine.
Halloween is right around the corner and this Jeep Wrangler is all set to scare the pants off of people on or off the road. It's mean, scary, and devilishly awesome. There's loads of off-road equipment and modifications, some menacing body work, and a set of Fuel Wheels that perfectly matches these commanding looks.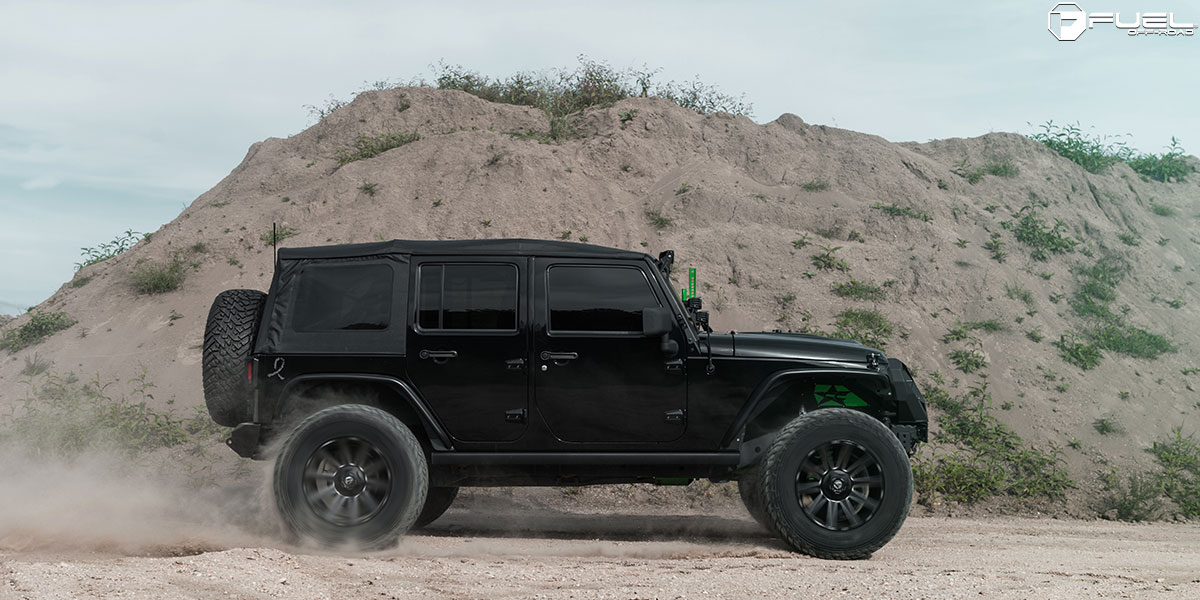 This isn't your average seven-slot-grille-faced Jeep Wrangler; it's a monster. A new angular front fascia acts as a mask to give the SUV a more frightening look, especially with the angular headlights. Toxic Green tow hooks and wench show that it's also capable too. The same paint has been applied to numerous suspension components, underbody parts, even the brake hardware sitting behind the new Fuel Wheels.
But that was only part of the transformation. New LED lights are worn on each side of the windshield along with a bar on the roof to illuminate the path ahead. New fenders were also installed that allow for meatier tires and larger Fuel Wheels to be fitted with the new suspension.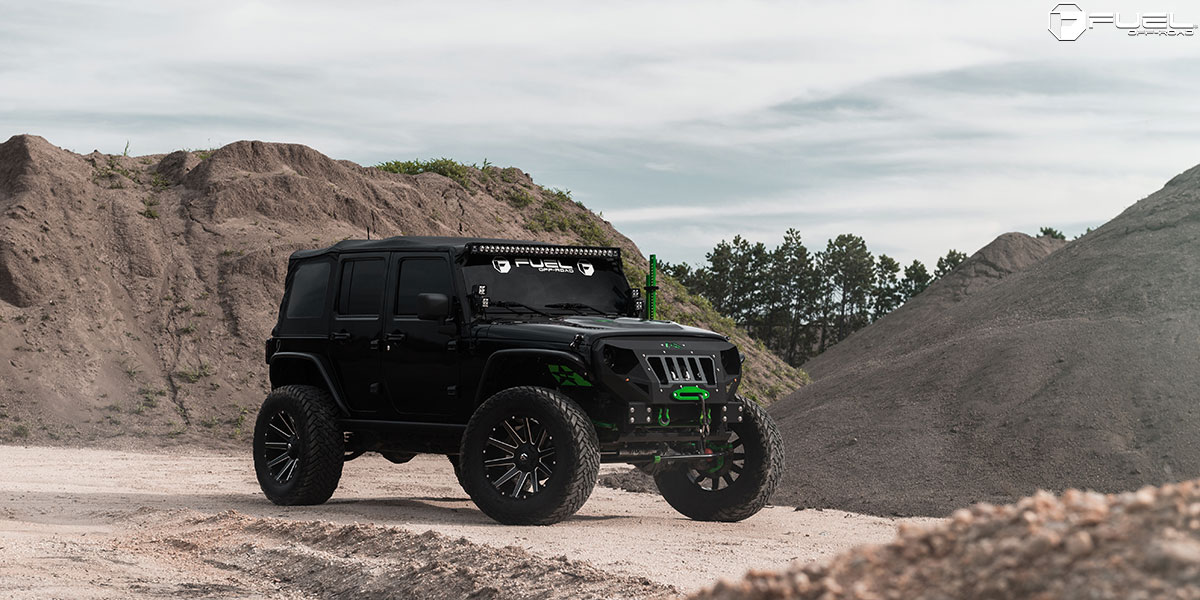 Hitting the pavement, dirt, mud, and everything in between this intimidating Jeep Wrangler are new Fuel Contra – D616 rims. These Fuel Wheels feature a Matte Black finish with Milled windows and hardware. Their concave depth and protruding center cap emphasize their three-dimensional design and the Wrangler's power.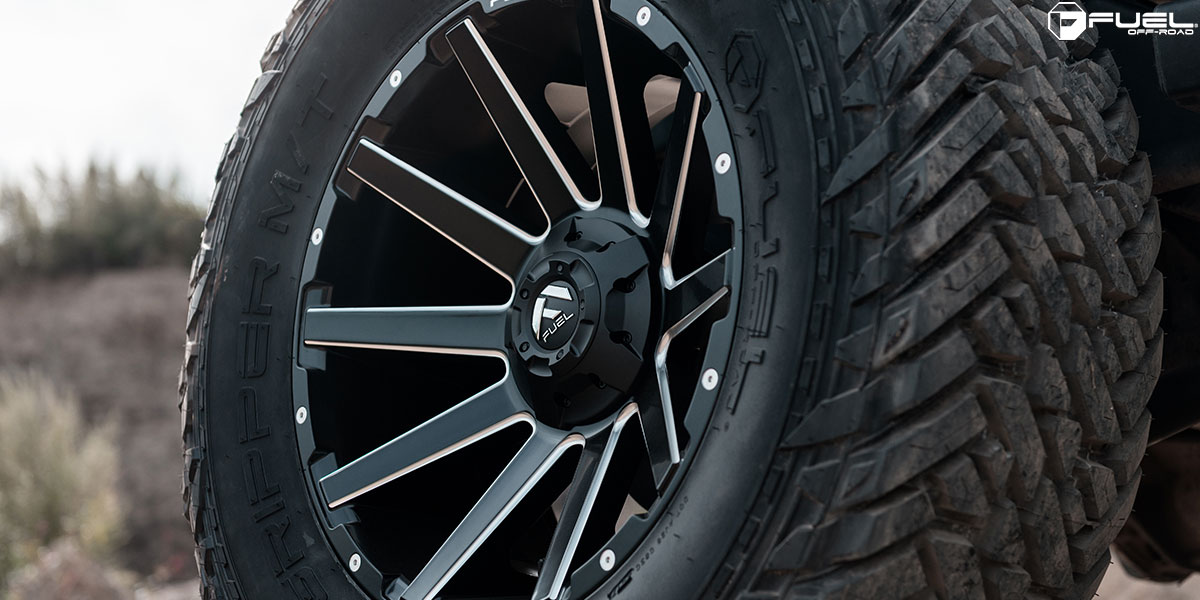 At the front and rear, the new Fuel Contra – D616 rims measure a commanding 20 x 10.0 and are fitted with 37 x 13.5 R20 Fuel Gripper M/T tires for traction on a variety of terrain.
If you're looking for a ride this Halloween, use this Jeep Wrangler with Fuel Contra – D616 rims as inspiration! Be sure to take a look at them in our Fuel Wheels catalog!
Fitment Specifications:
Vehicle: Jeep Wrangler
Wheels: Fuel Contra – D616
Wheel Finish: Matte Black and Milled
Wheel Size: 20 x 10.0
Tires: Fuel Gripper M/T
Tire Size: 37 x 13.5 R20
Source: Fuel