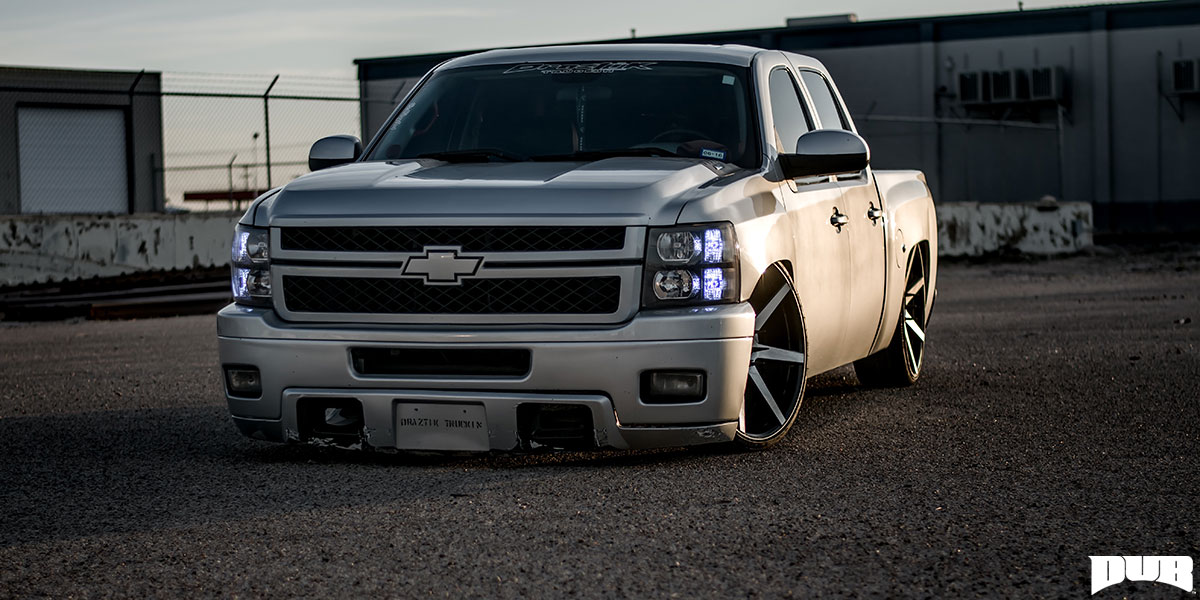 Get down, get down!
The Chevrolet Silverado, like most other trucks, is designed to be capable and get the job done. It comes packed with power and all sorts of hardware for towing, hauling, and more. But, that doesn't mean it can't be modified to make a statement in style like this Silverado 1500 sporting a set of DUB Wheels.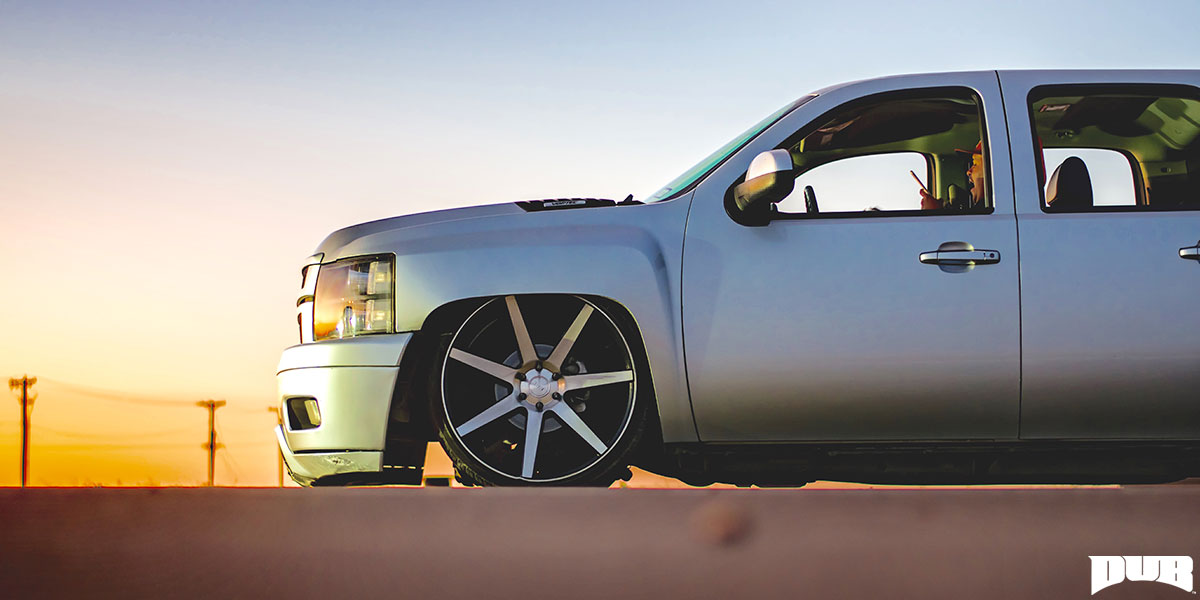 This Chevrolet Silverado 1500 is impressive right out of the box. In factory form, its 5.3-liter Vortec V-8 engine churns out 315 horsepower at 5,300 RPM and 335 lb-ft. of torque at 4,400 RPM for the DUB Wheels to take on.
But this Chevrolet Silverado 1500 is anything but stock. The entire chassis has been slammed to the ground with a new air suspension. To get as low as possible the inner fenders were modified so that the DUB Wheels wouldn't rub any of the body work. Elsewhere, there's new front lights, a color-matched grille and badge combo, along with tinted windows.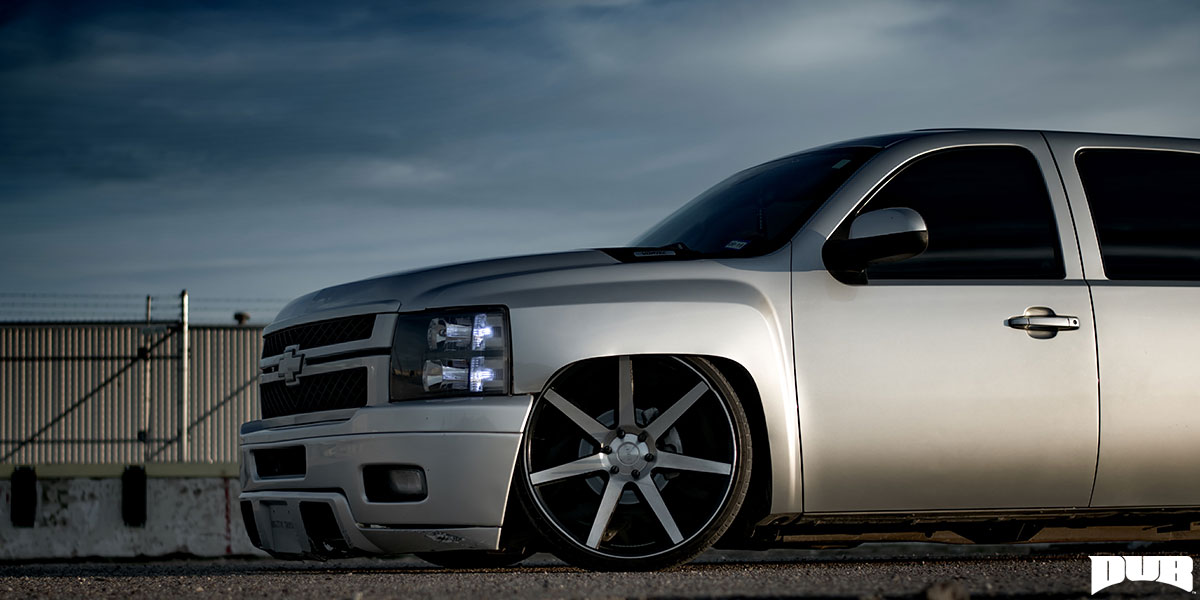 This custom Chevrolet Silverado 1500 also sports a fat set of DUB Wheels. Here, DUB Future – S127 rims were chosen with a massive 26 x 10.0 fitment at the front and rear. This large set of wheels fits the bill for the slammed truck perfectly and gives it a clean yet head turning look. Each one of the DUB Future – S127 rims features a Black and Machined finish with a Dark Tint to contrast the body color of the truck along with spike wheel hardware.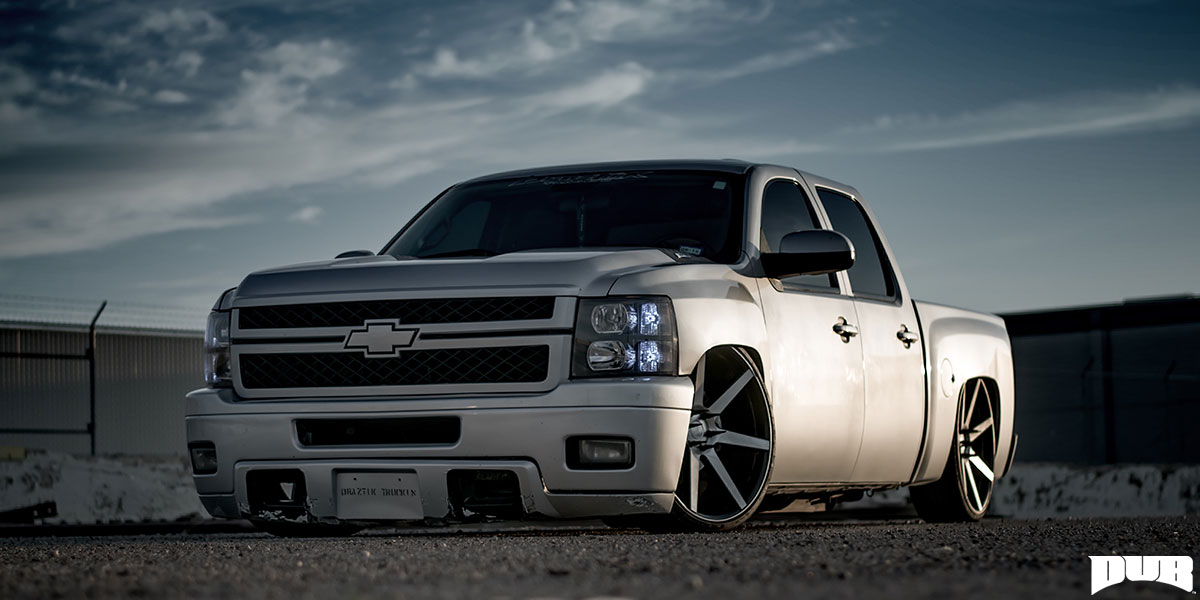 While trucks may be made to do work, some people like to turn them into statements in style.
Fitment Specifications:
Vehicle: Chevrolet Silverado 1500
Wheels: DUB Future – S127
Wheel Finish: Black and Machined with Dark Tint
Wheel Size: 26 x 10.0
Source: DUB