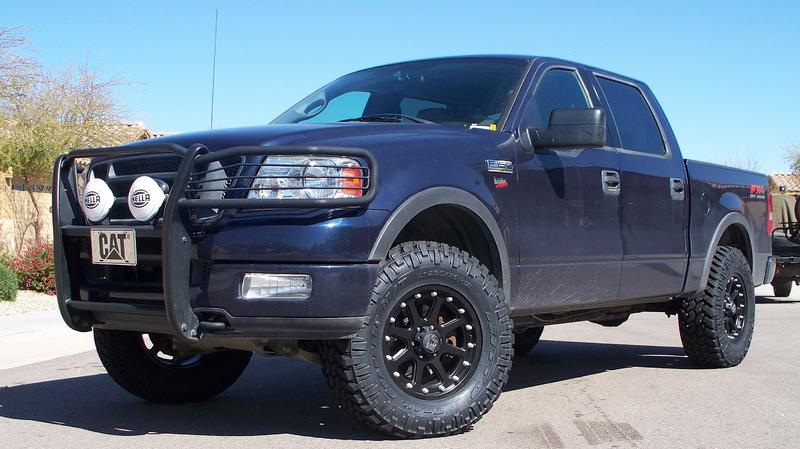 It's truck time!
Off road wheels aren't just limited to your average Jeep Wranglers, Land Rovers, or purpose-built all-terrain vehicle, they're right at home on trucks. Take this 2004 F-150 FX4 SuperCrew with XD Addicts that is ready to take care of anything in its path thanks to a new set of shoes and some power upgrades beneath the hood. Although it is built to handle any kind of terrain, it still is at home on the roadways thanks to its XD Addicts that give it a bit more style than your average wheel.
The 2004 Ford F-150 FX4 SuperCrew is built to be tough and do dirty jobs. But that doesn't mean that it can't look good in the process. The entire chassis was lifted by 2.5 inches thanks to a Pro Comp lift system to give ample ground clearance for the new off road wheels and allow for greater suspension travel.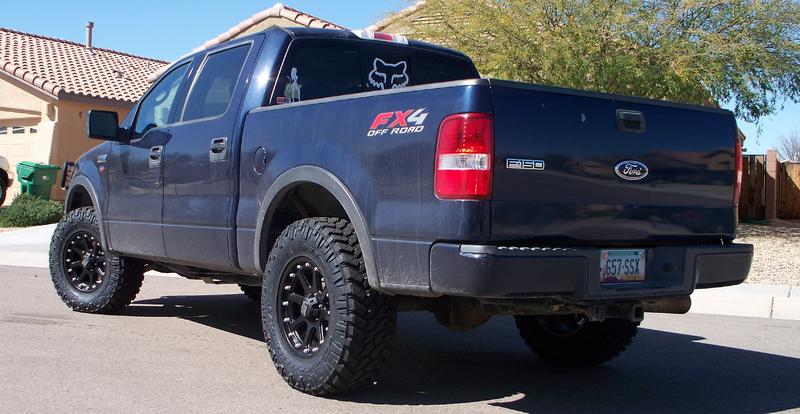 The 5.4-liter V-8 engine sitting beneath its hood has the job of sending its 300+ horsepower to all four of the new XD Addicts at the front and rear axle. To do this job better, the naturally-aspirated V-8 engine was given a new AEM Brute Force air intake, a BANKS exhaust system, Optima battery, and custom-tuned Gryphon software module the ensure the 300 horsepower mark was easily broken. The XD Addicts were installed in a wide 18 x 9.0 setup at both the front and rear axle and equipped with beefy Nitto Trail Grappler tires measuring 295/70/18 to crush rocks, dirt, mud, and gravel with ease.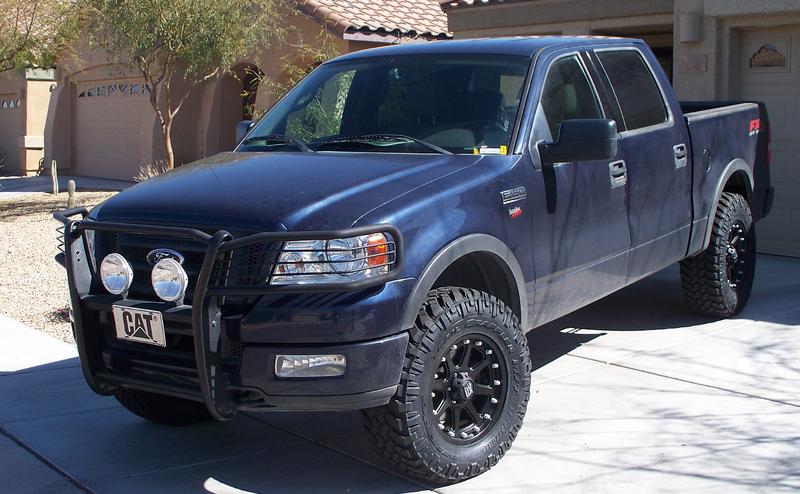 In addition to the new off road wheels, the F-150 truck was also given some other rough and tough upgrades. The bed was sprayed with durable Rhino bedliner and a new WAAG Brush Guard was fitted to the front bumper to prevent damage from debris and trees.
This Ford F-150 isn't just capable of having fun in the mud; it looks good while doing so thanks to it's new off road wheels.
Fitment Specifications:
Wheels: XD Addicts
Wheel Size: 18 x 9.0
Tires: Nitto Trail Grappler
Tire Size: 295/70/18
Other Modifications:
-AEM Brute Force air intake
-Custom-tuned Gryphon
-BANKS exhaust
-Optima battery
-Rhino bedliner
-ProComp level, 2.5-inches
-WAAG brush guard