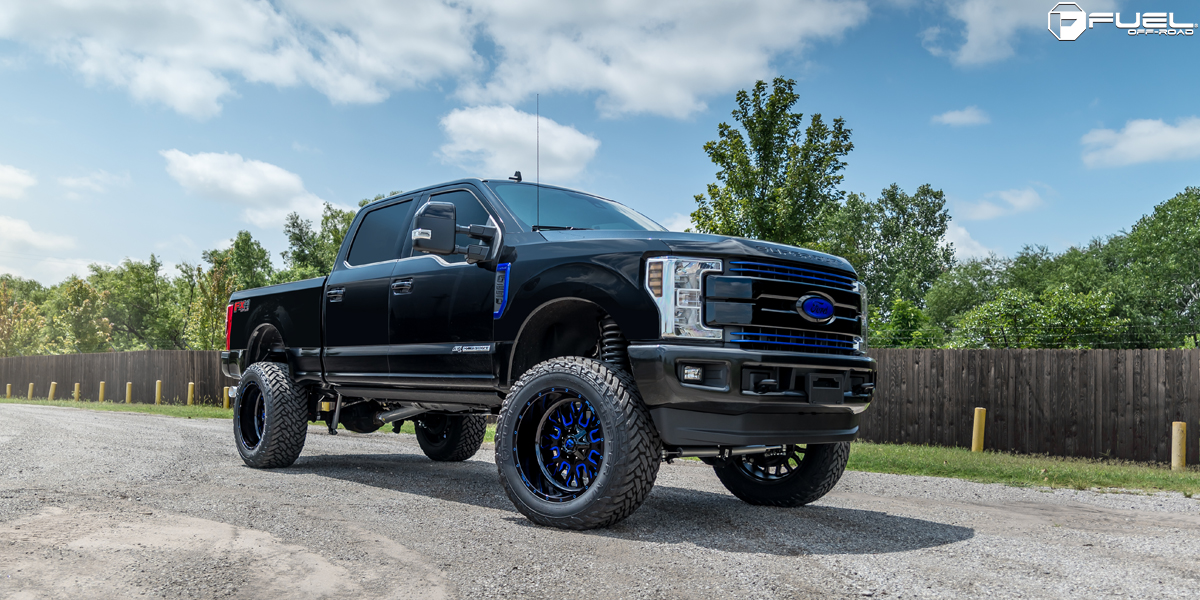 Big, bad, and brutal.
We love our Ford Super Duty trucks here at WheelHero. These massive behemoths of work-focused machines are the perfect tools to get any job done while commanding attention. With a bit of creativity, some elbow grease, and cash, they can be transformed into eye-catching beasts like this F-250 Super Duty riding on Fuel Wheels and a hefty suspension lift.
This bad boy rolled right off the Ford factory line with an earth-moving, oil-burning motor that's ready for the tough stuff. The 6.7-liter Power Stroke turbodiesel V-8 engine can produce a whopping 450 horsepower at 2,800 RPM and 935 lb-ft. of torque from a low 1,800 RPM for the rear Fuel Wheels to consume. This allows for some serious towing, hauling, and whatever else needs to be taken care of on or off the road.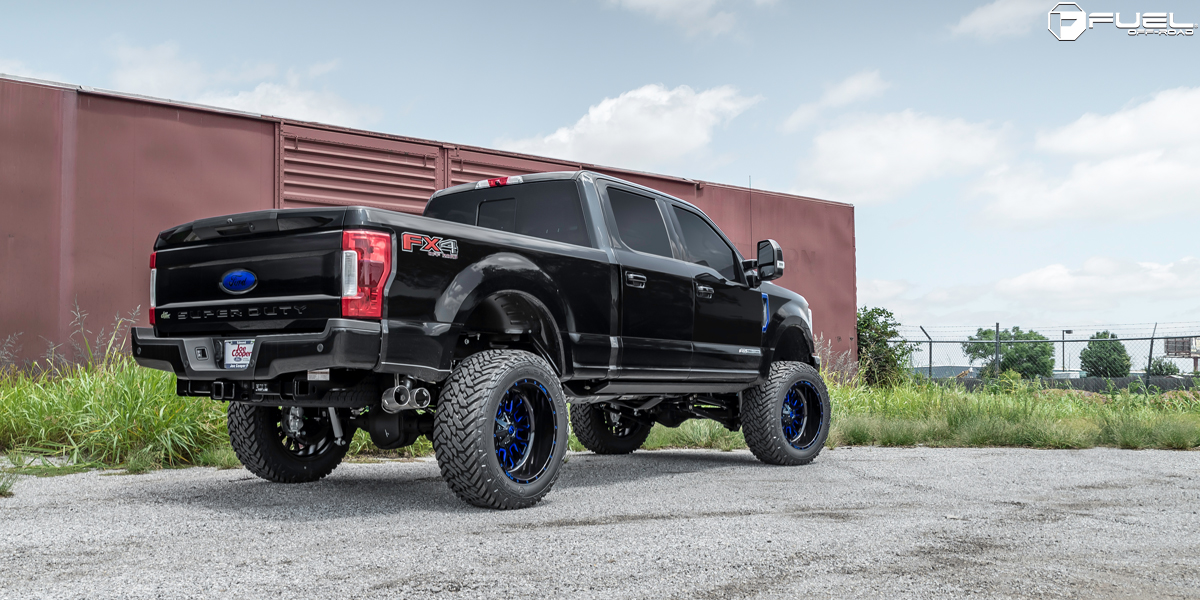 This Ford F-250 Super Duty also comes packing quite a few extra goodies. One of the most noticeable aspects is a heft suspension lift kit that raises the ride height considerably, giving the Fuel Wheels more than enough clearance. Special Blue and Black detailing has been added throughout with aspects such as the front grille, side badges, and rear fascia. There's also some tinted windows to hide occupants from prying eyes.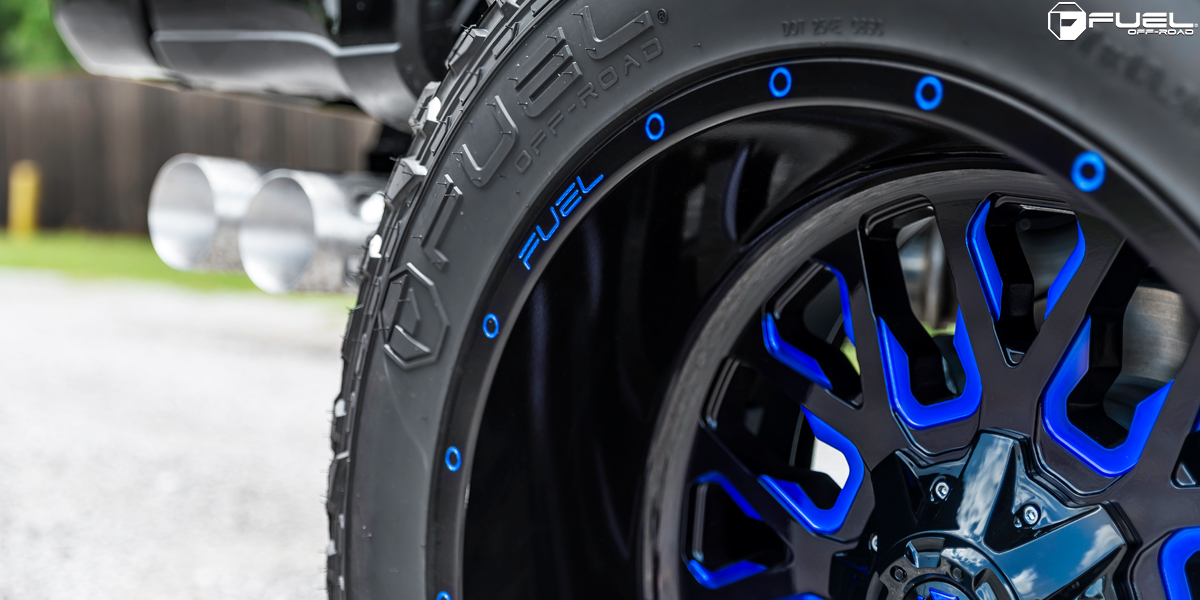 This custom Ford F-250 Super Duty has also been outfitted with a brand new set of tailored Fuel Wheels. The weapon of choice here was the Fuel Stroke – D645 rim with its deep lip to emphasize power and size. Each wheel sports a Gloss Black finish with Candy Blue accents that matches the exterior color scheme. At the front and rear, the Fuel Stroke – D645 rims measure a hefty 22 x 12.0 and are shod in meaty 37 x 13.5 R22 Fuel Gripper M/T tires for traction on and off the road.
Whether you're looking to get some work done or just steal attention while out on the town, this Ford F-250 Super Duty with Fuel Stroke – D645 rims is perfect for the occasion.
Fitment Specifications:
Vehicle: Ford F-250 Super Duty
Wheels: Fuel Stroke – D645
Wheel Finish: Gloss Black with Candy Blue accents
Wheel Size: 22 x 12.0
Tires: Fuel Gripper M/T
Tire Size: 37 x 13.50 R22
Source: Fuel Offroad
Credit: @mht_wheelsokc