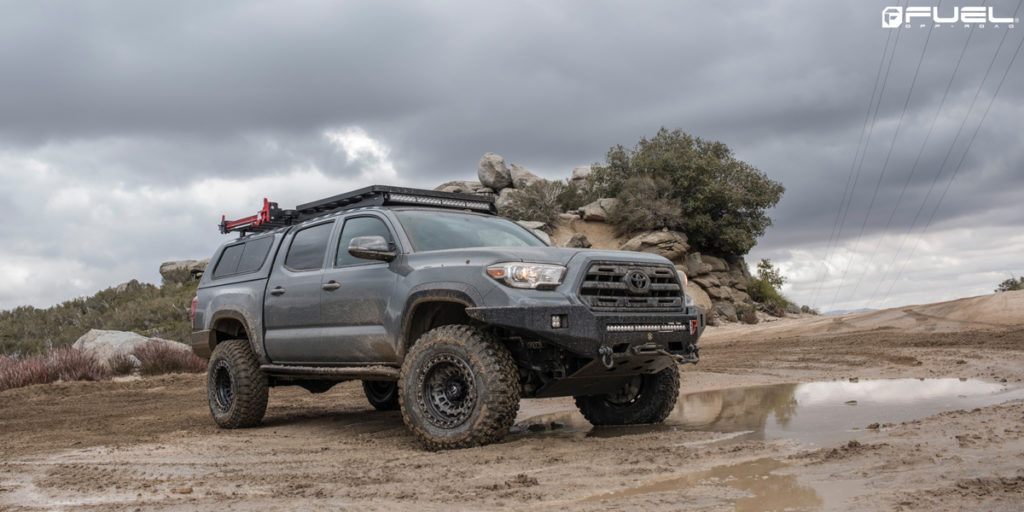 Down 'n' dirty!
If you're looking for a truck that's made to go off-roading and won't break your bank account or require you to fix tons of components, then the Toyota Tacoma is right for you. This bad boy can be upgraded and modified with everything from body work to new Fuel rims and tires, then go anywhere you desire!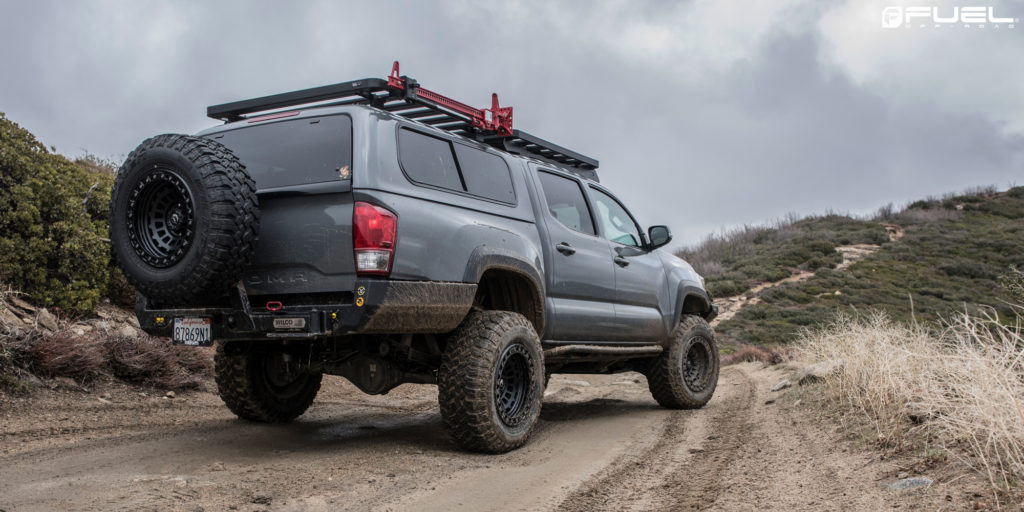 The Toyota Tacoma is a pretty stout and capable platform packed with Toyota reliability. It may cost a bit more than your average mid-size pickup from the factory, but it'll return the favor in the long run. Here, the 3.5-liter V-6 engine spits out 278 horsepower at 6,000 RPM and 265 lb-ft. of torque at 4,600 RPM. That's sent through a choice of six-speed automatic or six/five-speed manual gearboxes to either the rear of all four Fuel rims.
The owner of this Toyota Tacoma went all-out with outfitting it for off-road use. There's a new set of bumpers with the front boasting a new sump guard, LED lighting, and tow hooks. A roof rack sits above another LED light bar and handles all the cargo. Below, a new suspension lift kit allows for more than enough vertical travel for the Fuel rims and tires.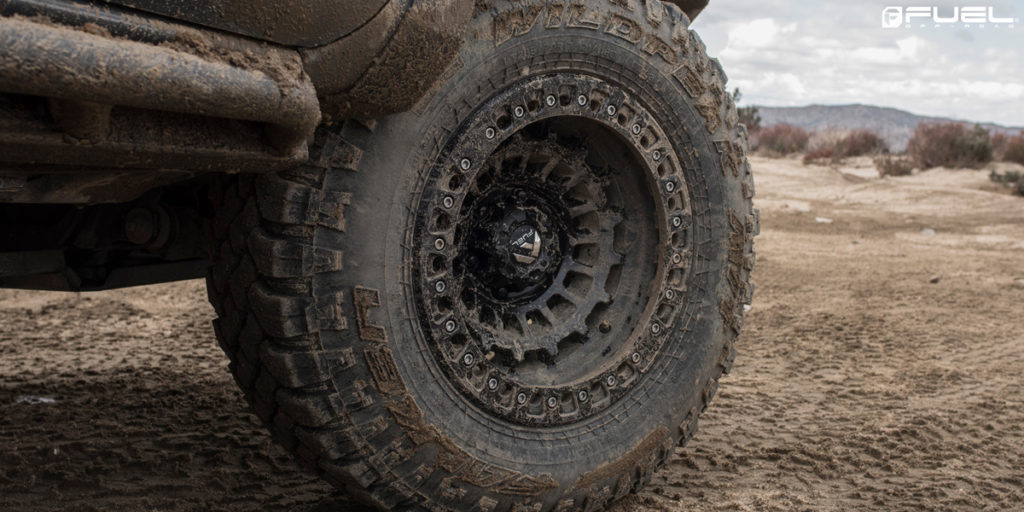 Churning through all sorts of mud, dirt, gravel, and any other type of terrain is a new set of Fuel Zephyr Beadlock – D101 wheels. These concave Fuel rims measure 17 x 9.0 at the front and rear, and are finished in a Matte Black with a matching Matte Black beadlock ring. Meaty Falken Wildpeak M/T tires ensure that grip is never out of reach in the stickiest of situations.
This Toyota Tacoma started its life off as a normal pickup but has since been transformed into a monster thanks to a list of modifications and new Fuel Zephyr Beadlock – D101 wheels.
Fitment Specifications:
Vehicle: Toyota Tacoma
Wheels: Fuel Zephyr Beadlock – D101
Wheel Finish: Matte Black with Matte Black ring
Wheel Size: 17 x 9.0
Source: Fuel Offroad