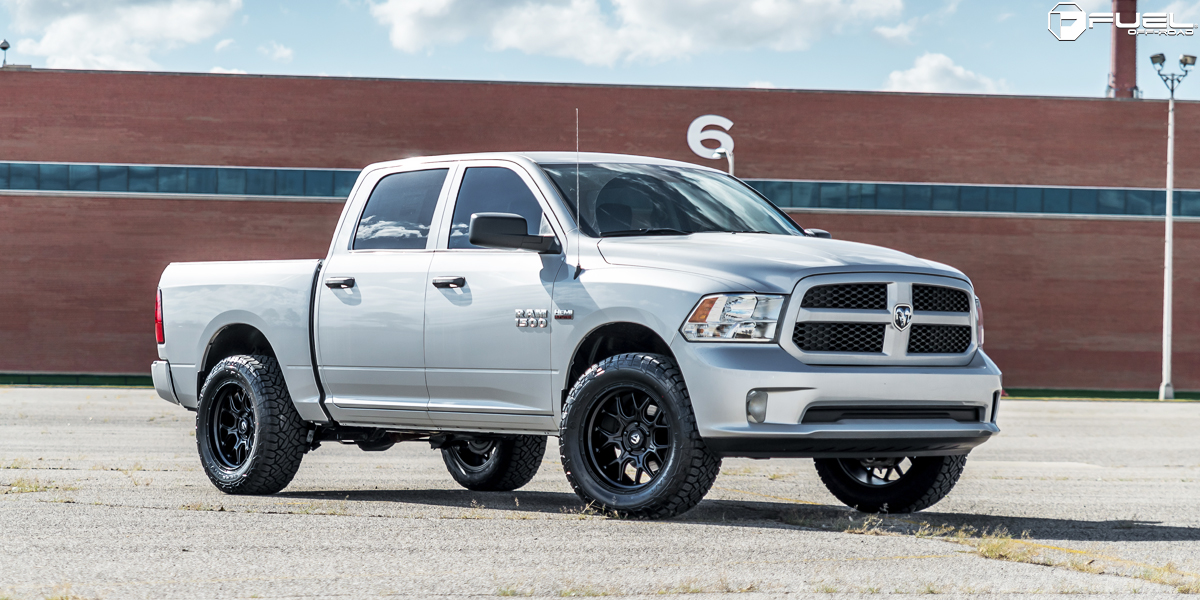 Power and Style.
The Ram 1500 isn't always the most extravagant or powerful truck when stacked up to the competition but it's one of the best. It's tough and capable of getting the job done, and that's all that matters. Some owners, like this one, decide to take things into their own hands. With a little nip and tuck in the form of new Fuel Wheels, this Ram 1500 has been transformed into a real show stopper.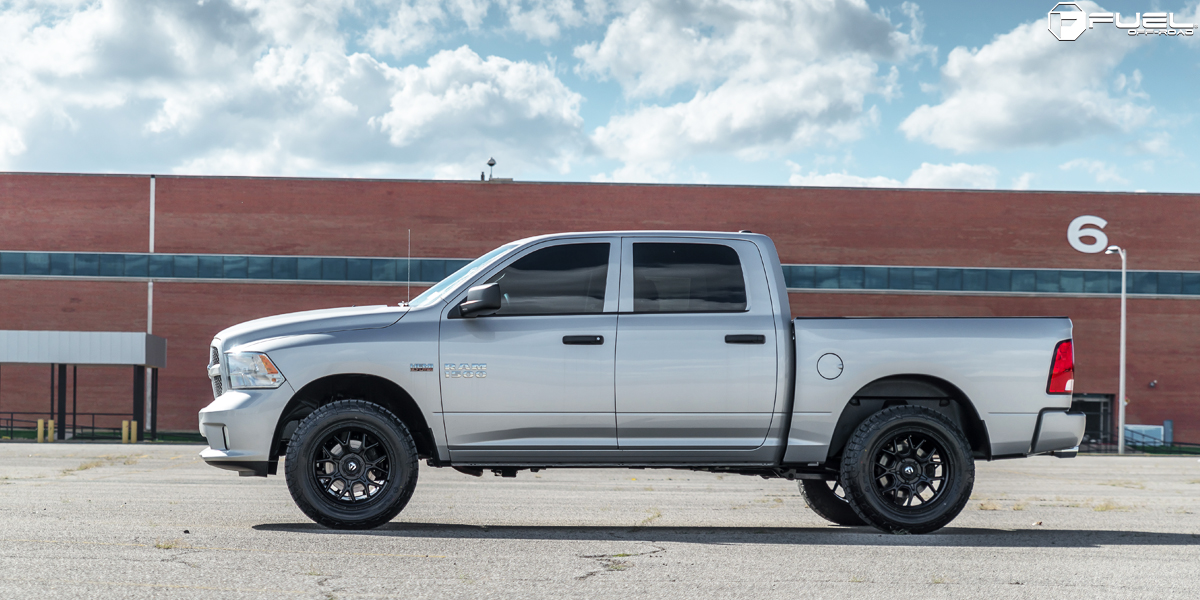 There's a lot to like about the Ram 1500. It's a durable machine with a long lineage that forms a pretty solid foundation for a pickup truck. Throw in a 5.7-liter HEMI V-8 engine driving the rear Fuel Wheels with 395 horsepower and 410 lb-ft. of torque, and you've got yourself a beast. As an added bonus, there's also quite a bit of technology packed into this bad boy, making things that much easier on the job site or just during every day driving.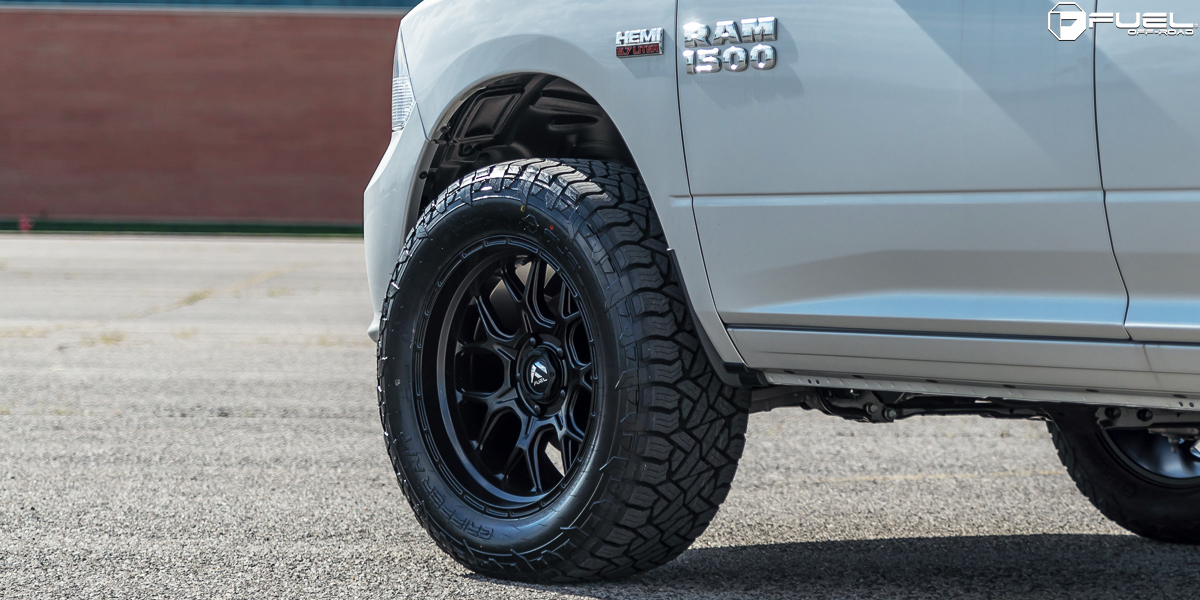 Not much has been done to this Ram 1500 other than a new tint for each of the windows to hide prying eyes. For the most part, this truck has been kept stock save for the windows and the new Fuel Wheels dazzling beneath the fenders.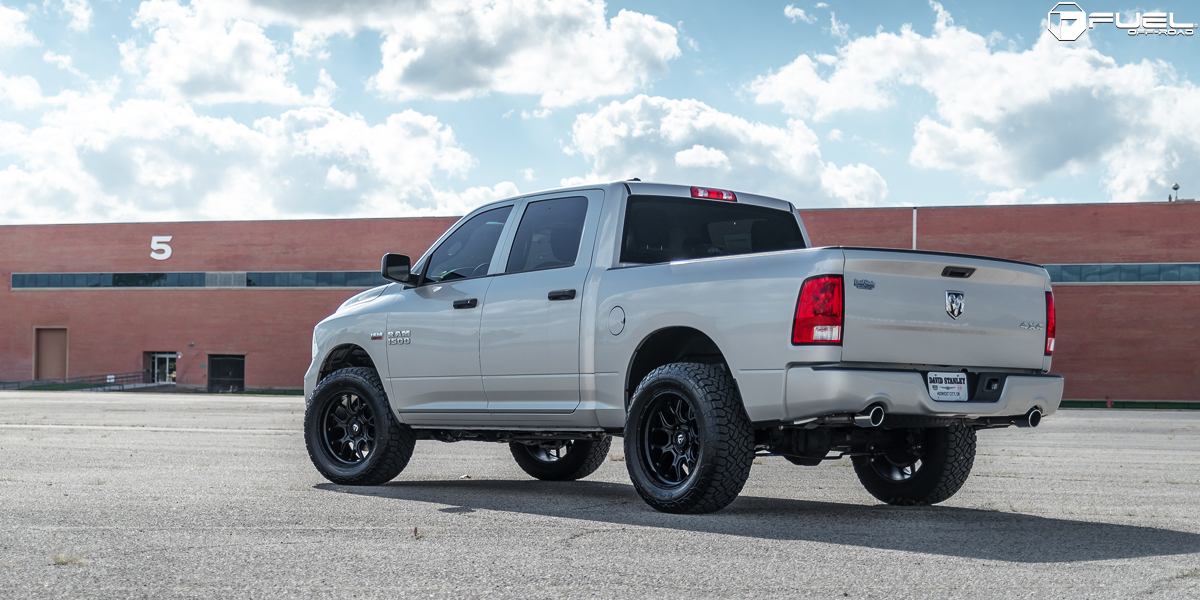 The star of the show here are the new Fuel Tech – D670 rims. These Matte Black Fuel Wheels measure out to a hefty 20 x 10.0 at the front and rear and fit perfectly without the need for suspension work. The new Fuel Tech – D670 rims feature a more modern, technical design with a step lip rim and chiseled spokes. Each one is shod in a meaty 305/55 R20 Fuel Gripper A/T tire that is ready for anything the terrain has to throw at it.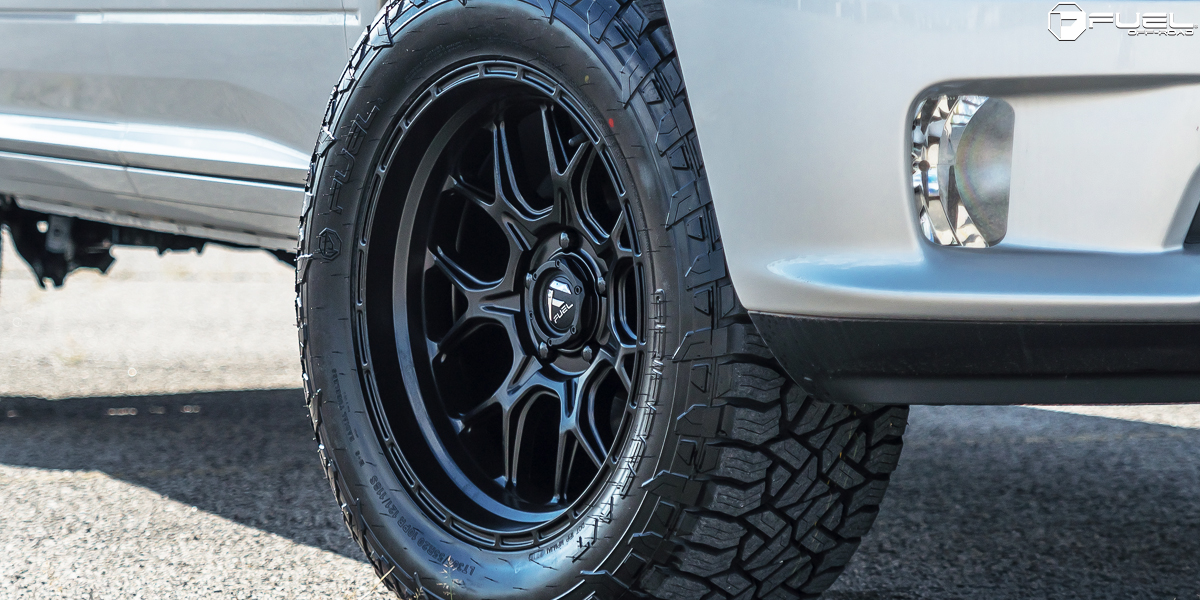 This Ram 1500 with fuel Tech – D670 rims might not be the most extreme conversion, but it's definitely one of the best looking.
Fitment Specifications:
Vehicle: Ram 1500
Wheels: Fuel Tech – D670
Wheel Finish: Matte Black
Wheel Size: 20 x 10.0
Tires: Fuel Gripper A/T
Tire Size: 305/55 R20
Source: Fuel Offroad
Credit: @mht_wheelsokc