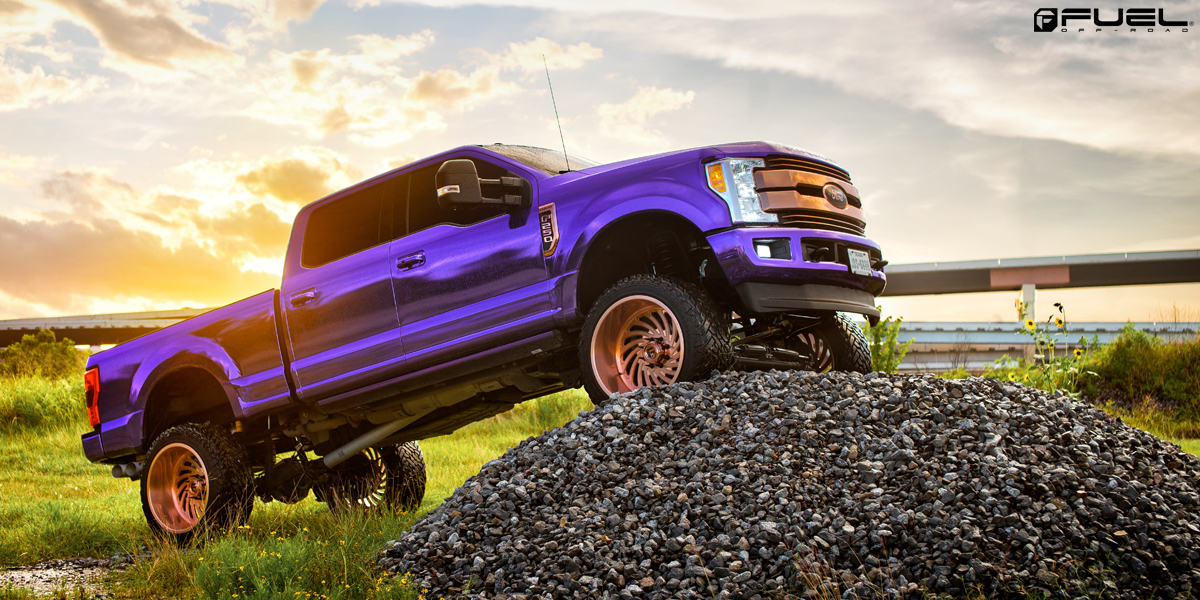 And Style!
Get ready, because the Purple People Eater is here and it's hungry. This beast of a Ford F-250 Super Duty has been upgraded and customized to create a one-of-a-kind terror on and off the road. Not only does it have new Fuel Wheels, tires, and a lifted suspension, but it also packs an eye-catching Purple Chrome wrap that makes it stand out like no other.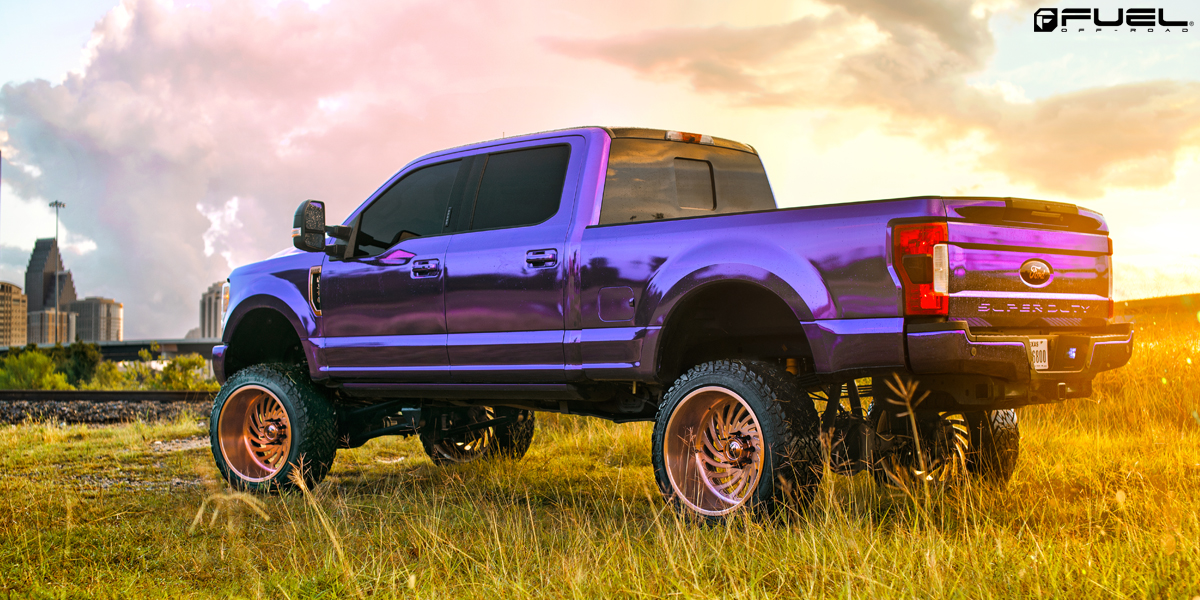 The Ford F-250 Super Duty is a straightforward work truck that's built to get the job done right from the factory. In this variant, a 6.2-liter gasoline BOSS SOHC V-8 engine gets the job of moving the rear Fuel Wheels. A total of 385 horsepower at 5,750 RPM and 430 lb-ft. of torque at 3,800 is generated and sent through a six-speed TorqShift automatic gearbox without complaint.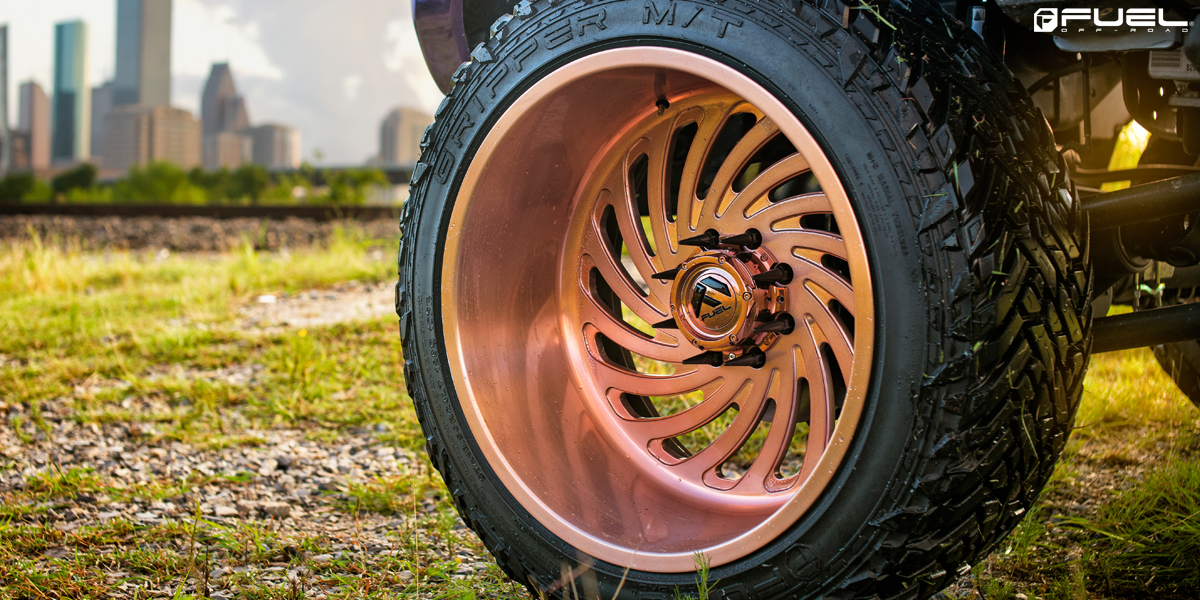 This Ford F-250 Super Duty had bigger things in store for it after rolling off the factory line. The entire truck was lifted thanks to a new suspension kit that makes room for the new Fuel Wheels and tires. It also makes the truck even more imposing on the road. There's also a new Purple Chrome wrap that covers the entire body save for the trim, which has been covered in a shimmering Rose Gold color including the front grille.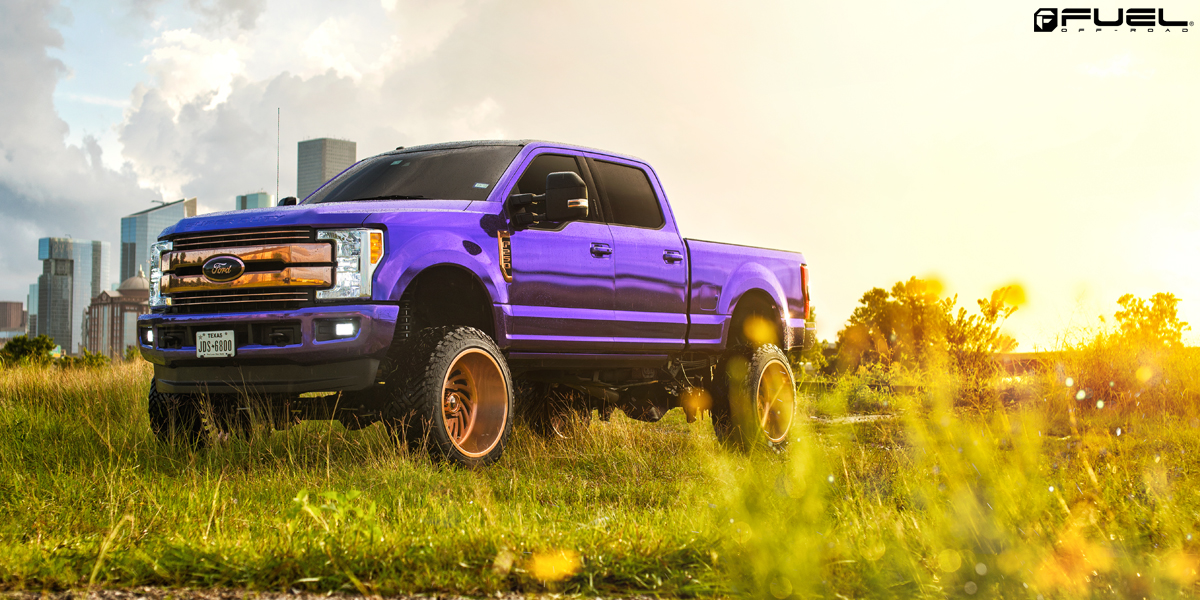 What really makes this Purple truck the boss on and off the road are its new Fuel FF28 rims. These turbine-style rims feature a deep lip and twisted spokes for a powerful and unique design. At the front and rear, the new Fuel Wheels measure 24 x 12.0 and are shod in Fuel Gripper M/T tires that are perfect for any kind of off-road driving. What makes it even better is that each one of the Fuel FF28 rims features a Rose Gold finish that matches the trim and perfectly contrasts the body.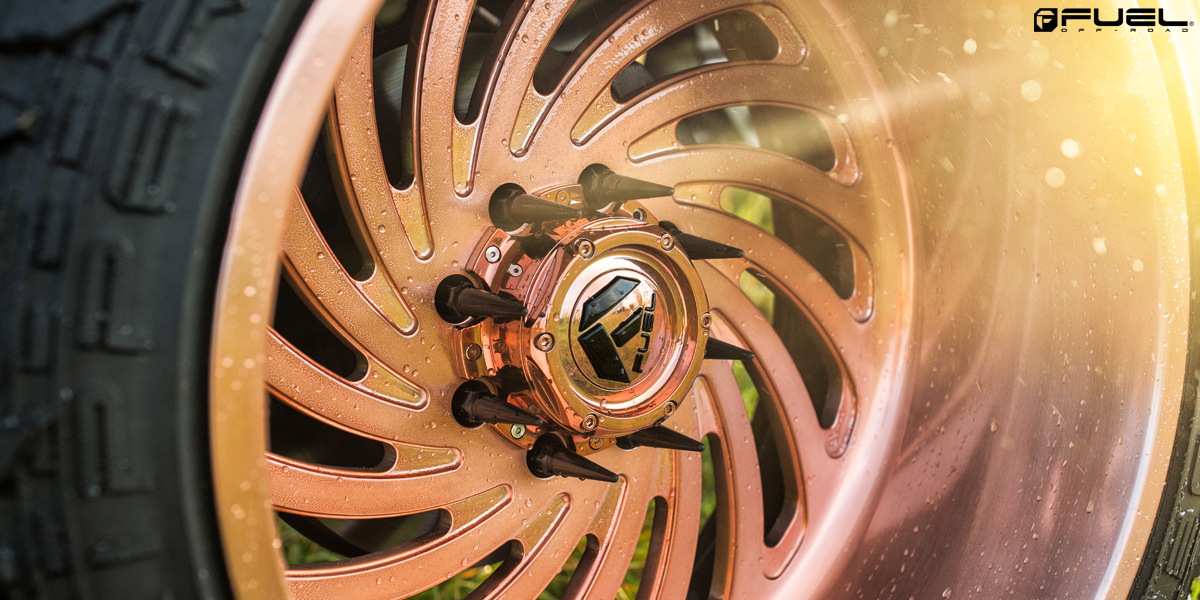 If you don't like Purple, well too bad. This Ford F-250 Super Duty with Fuel FF28 wheels will have something to say about that.
Fitment Specifications:
Vehicle: Ford F-250 Super Duty
Wheels: Fuel FF28
Wheel Finish: Rose Gold
Wheel Size: 24 x 12.0
Tires: Fuel Gripper M/T
Source: Fuel Offroad