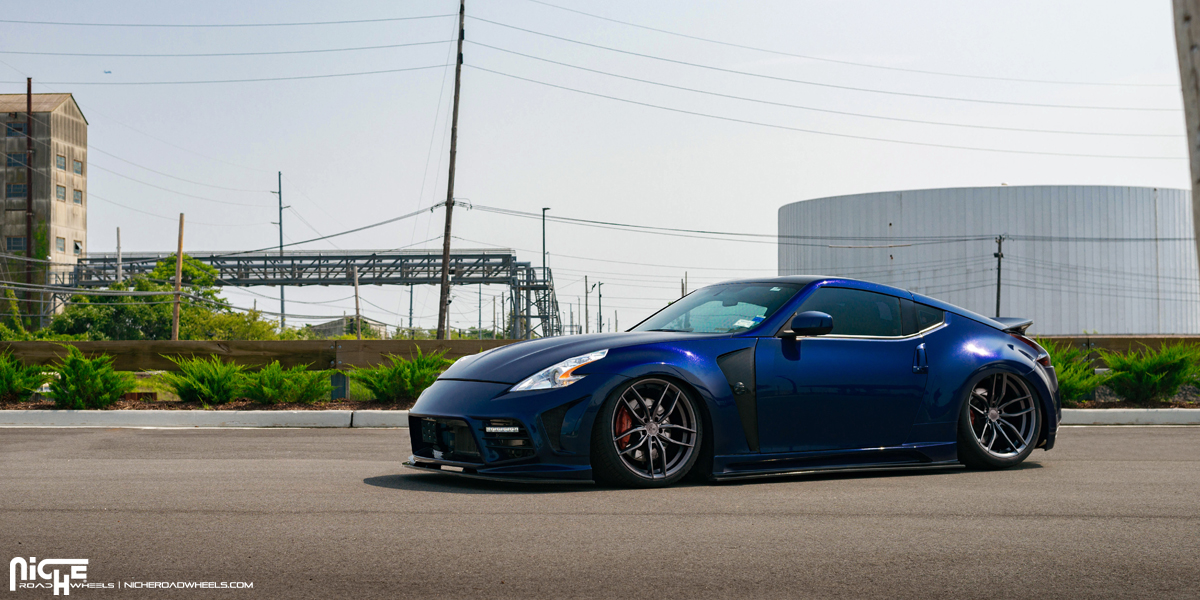 Fun with a Z.
The 'Z' nameplate has been worn by quite a few Datsun and Nissan models that sliced and diced up corners on race tracks with precision while putting a smile on their driver's faces throughout the automaker's history. Today, the Nissan 370Z still proudly holds onto the designation and this modified monster with body kit and Niche Wheels knows how to show it off properly.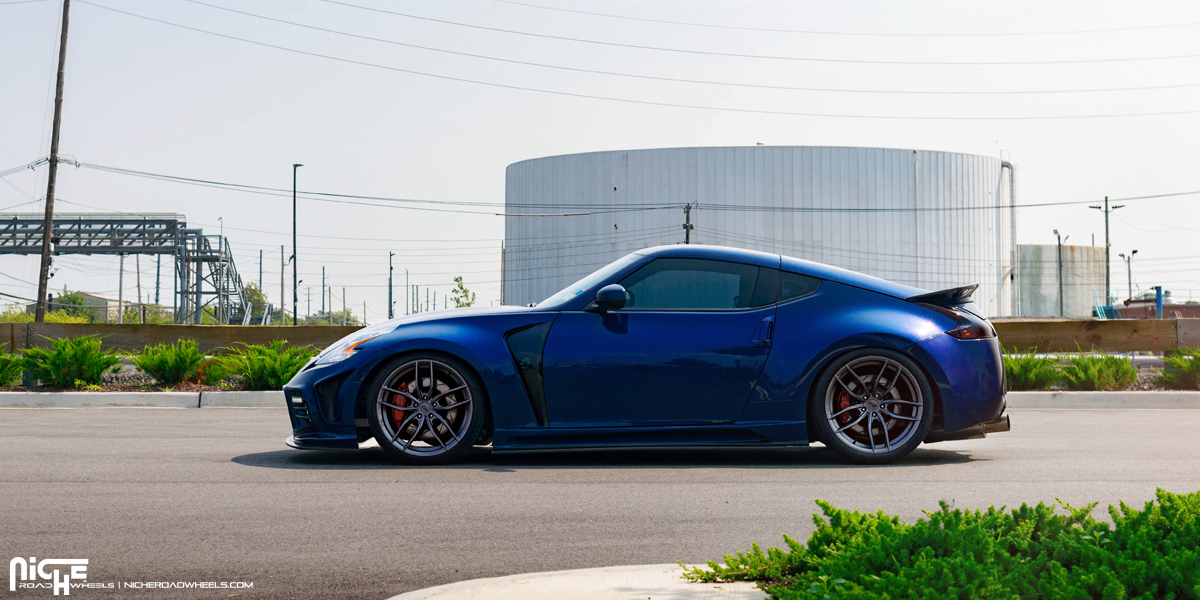 It's hard to imagine but the Nissan 370Z has been in production since 2009. That's almost a full decade albeit there was a few nips, tucks, and refreshes along the way. At its heart is the tried-and-true 3.7-liter VQ37VHR V-6 engine that spits out a healthy dose of 332 horsepower at 7,000 RPM and 269 lb-ft. of torque at 5,200 RPM. A choice of seven-speed automatic or six-speed manual gearboxes are available that transfer that naturally-aspirated fun to the rear Niche Wheels, sending it to 60 mph in under 5.0 seconds.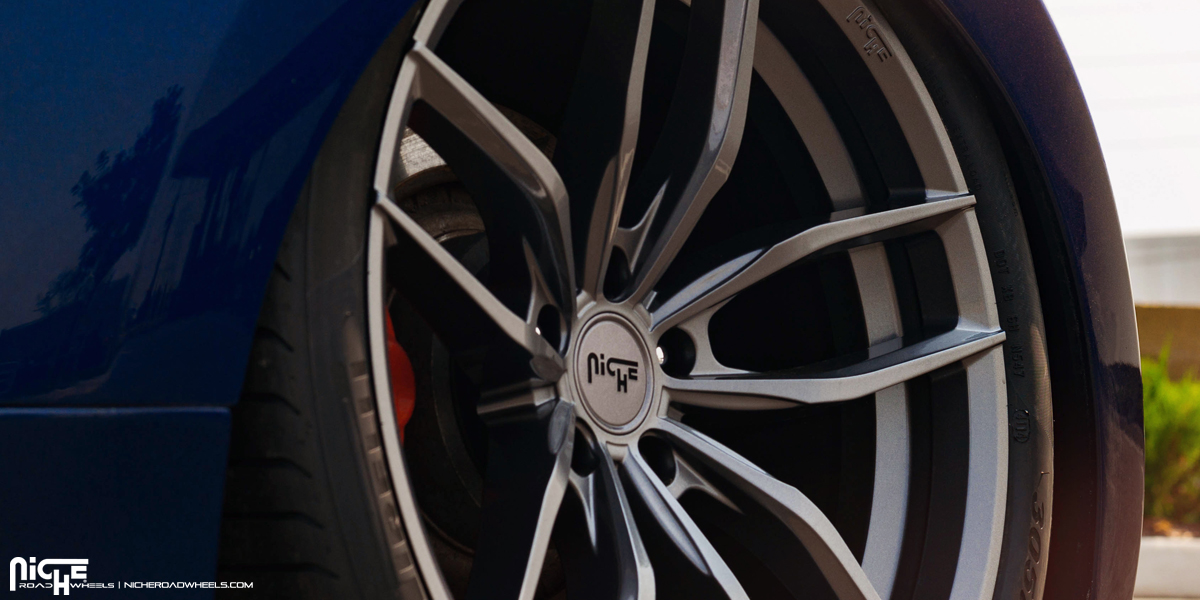 This Nissan 370Z, however, is a bit more special. There's a full aerodynamic widebody kit that includes a new front bumper with integrated splitter, LED lights, and vents; flared fenders to make room for the new Niche Wheels; side fins, a large rear spoiler, and new bumper with new exhaust mufflers poking outwards as they emit a thrilling sound.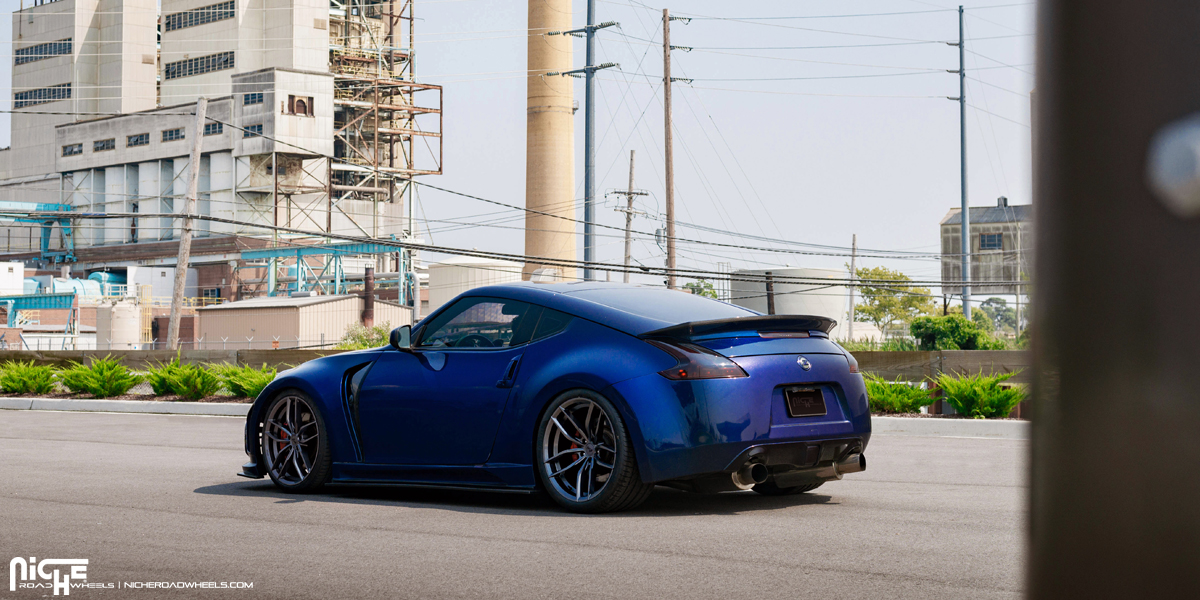 After a new lowering kit that cuts down on the ride height for a smooth look, this Z was ready for its new Niche Wheels. Here, Niche Vosso – M204 rims were chosen and installed in a staggered 20 x 9.0 front and 20 x 11.0 rear setup. These concave double-spoke wheels have a concave depth and step lip that matches the athletic nature of the Japanese sports car. The new Niche Vosso – M204 rims were also given a fresh Anthracite finish that stands out against the vibrant body color of the 370Z.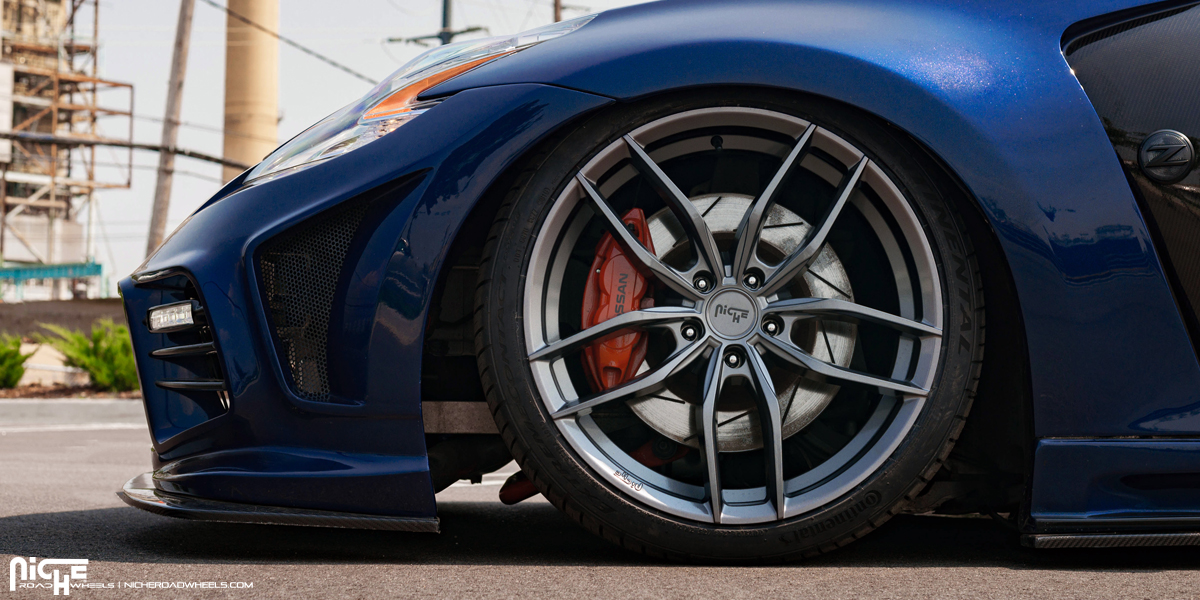 This heavily-modified Nissan 370Z is ready to keep having fun for years to come, especially with its new set of Niche Vosso – M204 rims!
Fitment Specifications:
Vehicle: Nissan 370Z
Wheels: Niche Vosso – M204
Wheel Finish: Anthracite
Front Wheels: 20 x 9.0
Rear Wheels: 20 x 11.0
Build Credit: @realautodynamics / @sasdesignsny
Source: Niche Road Wheels