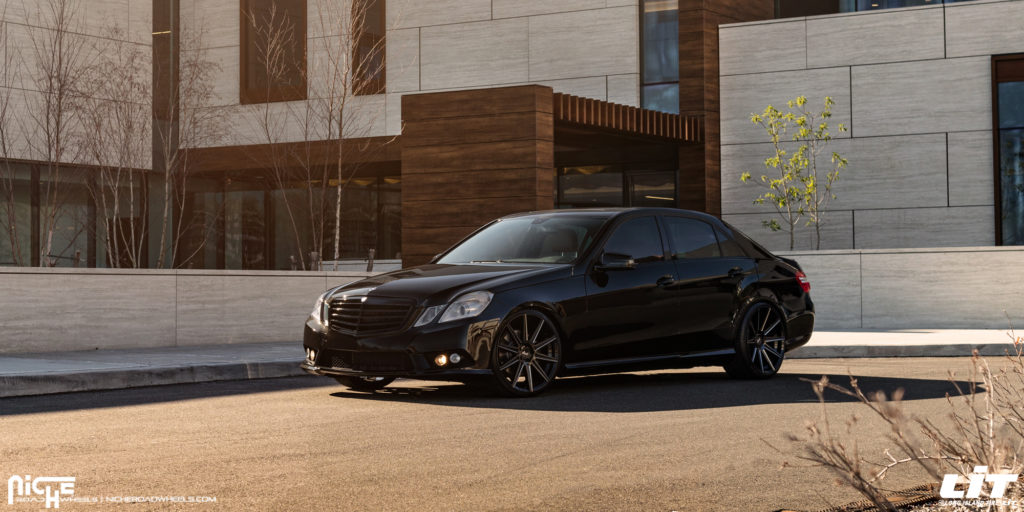 German refinement.
The Mercedes-Benz E-Class is the tried-and-true executive luxury car. It has been the benchmark for decades and the W212-generation models were no different with their modern styling with retro cues. This mean German machine is dressed all in black and looks absolutely stunning with its new set of Niche wheels.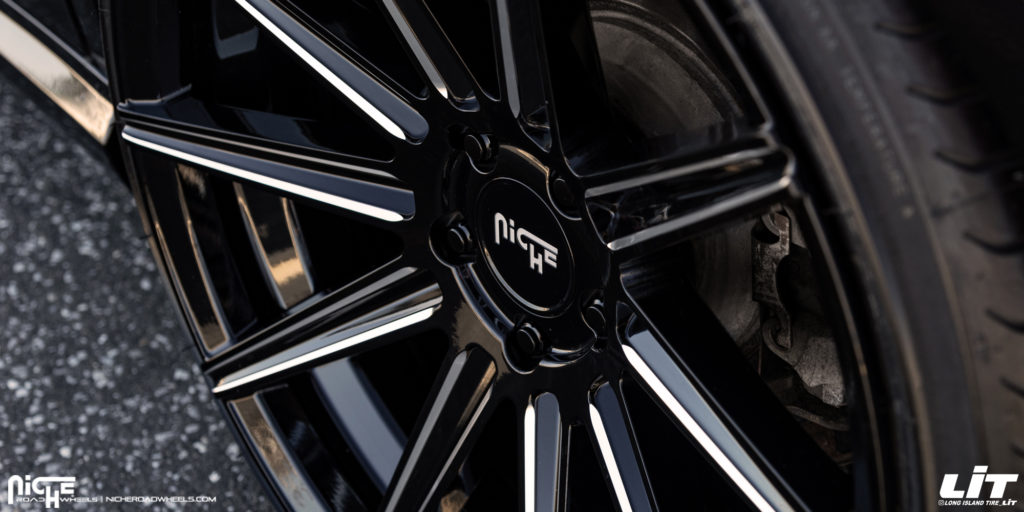 The Mercedes-Benz E-Class has a wide range of engines ranging from gasoline to diesel and even electric prototypes and hybrids. This bad boy is the E350, meaning that it's sporting a 3.5-liter naturally-aspirated V-6 engine with 268 horsepower at 6,000 RPM and 258 lb-ft. of torque from 2,400 to 5,000 RPM. This enables it to reach 0-62 mph in just 6.5 seconds thanks to a 7G-Tronic Plus automatic transmission driving all four Niche wheels.
This Mercedes-Benz E350 also benefits from a new suspension setup. Here, the ride height was dropped considerably to create a smooth, commanding stance with the new Niche wheels. The windows were also all tinted and trim pieces were also given a Black finish for a sinister look.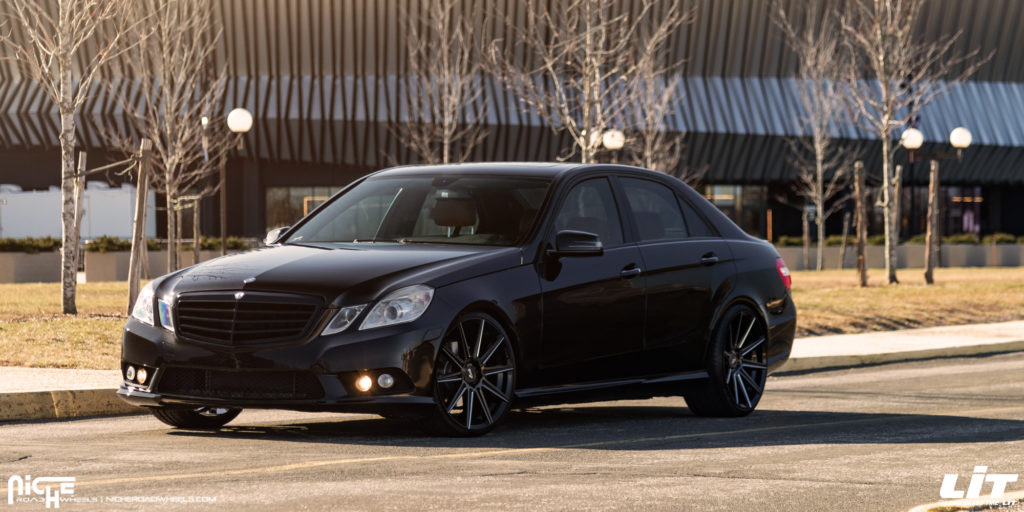 Hitting the pavement are new Niche Tifosi – M243 rims. These 10-spoke wheels feature a concave profile Niche wheels feature a Gloss Black and Milled finish that matches the Blacked-out exterior color scheme. For this fitment, the Niche Tifosi – M243 rims were installed in a staggered 20 x 9.0 front and 20 x 10.5 rear setup that give the German sedan a more powerful stance.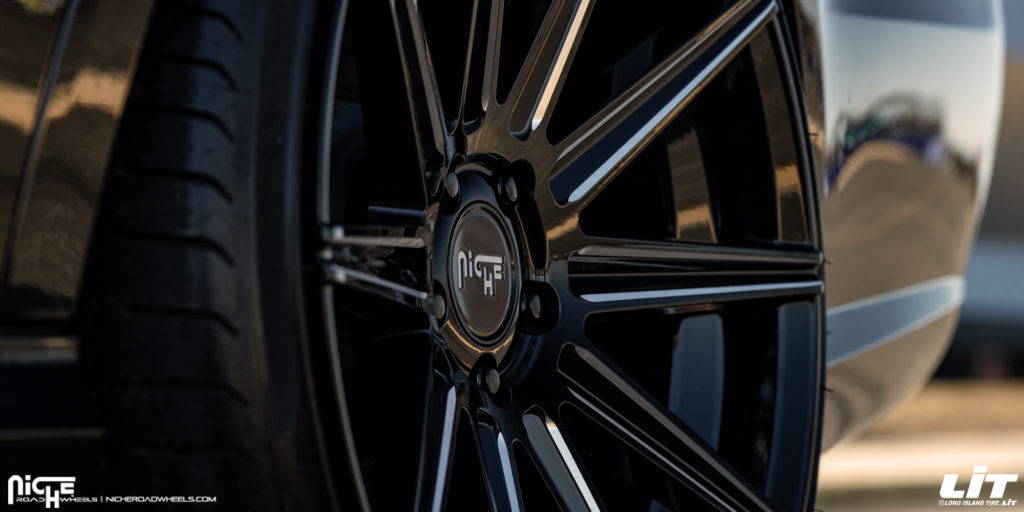 The W212 Mercedes-Benz E-Class may have been replaced, but it still looks like a powerful machine on the road – especially in all Black with Niche Tifosi – M243 wheels.
Fitment Specifications:
Vehicle: Mercedes-Benz E-Class
Wheels: Niche Tifosi – M243
Wheel Finish: Gloss Black and Milled
Front Wheels: 20 x 9.0
Rear Wheels: 20 x 10.5
Source: Niche Road Wheels
Build Credit: @longislandtire_lit/@a2d_autoworks