Sleekness.
The Mercedes-Benz CLS-class started the entire four-door coupe segment and has been the industry standard for the niche class since. The second-generation struck another home-run in terms of sales and style, and this modified Mercedes-Benz CLS 63 AMG shows just how far it can be taken with new vinyl wrapping, suspension upgrades, and new Rotiform wheels.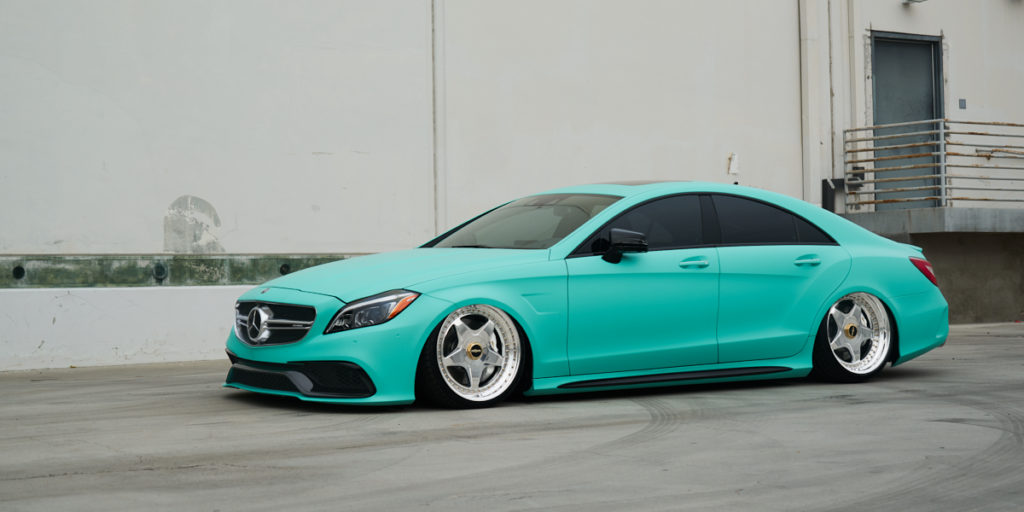 In stock form, the Mercedes-Benz CLS 63 AMG is an impressive machine that is quite capable of throwing down some serious performance figures. The twin-turbocharged 5.5-liter V-8 engine sitting at its heart generates a stout 550 horsepower from 5,250 to 5,750 RPM and 531 lb-ft. of torque from 1,750 to 5,000 RPM. That's sent through an AMG SPEEDSHIFT MCT seven-speed transmission to the rear Rotiform wheels, resulting in a 0-62 mph time of 4.2 seconds from rest.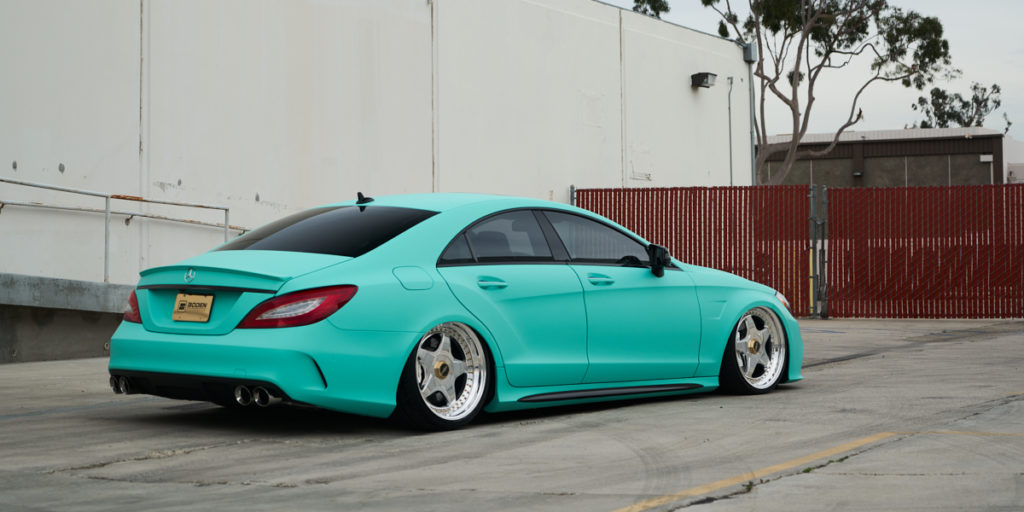 This Mercedes-Benz CLS 63 AMG, however, is so much more than your "average" German four-door high-performance luxury coupe. The entire exterior has been covered in a cool Blue vinyl wrap that instantly grabs attention. Elsewhere, a new suspension allows for the Rotiform wheels to be tucked beneath the fenders for a slammed look just above the pavement. A new exhaust system and other engine upgrades puts even more bite behind the awe-inspiring looks.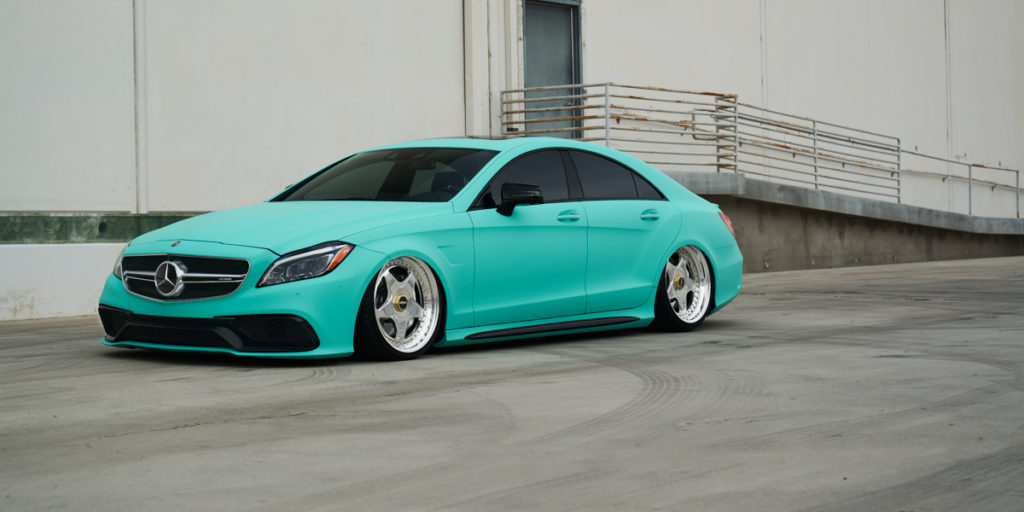 Hitting the pavement is a new set of Rotiform WRO forged rims. These five-spoke Rotiform wheels have a classic design with a clean center cap and exposed hardware on the lips. Each of the five-lug Rotiform WRO rims measure 20 inches in diameter and boast a Matte Ceramic Silver finish that contrasts the vinyl wrap perfectly.
The second-generation of the Mercedes-Benz CLS 63 AMG may no longer be in production, but the sleek German four-door coupe will forever be timeless – especially with Rotiform WRO wheels.
Fitment Specifications:
Vehicle: Mercedes-Benz CLS 63 AMG
Wheels: Rotiform WRO
Wheel Finish: Matte Ceramic Silver
Wheel Diameter: 20 inches
Lugs: Five
Source: Rotiform