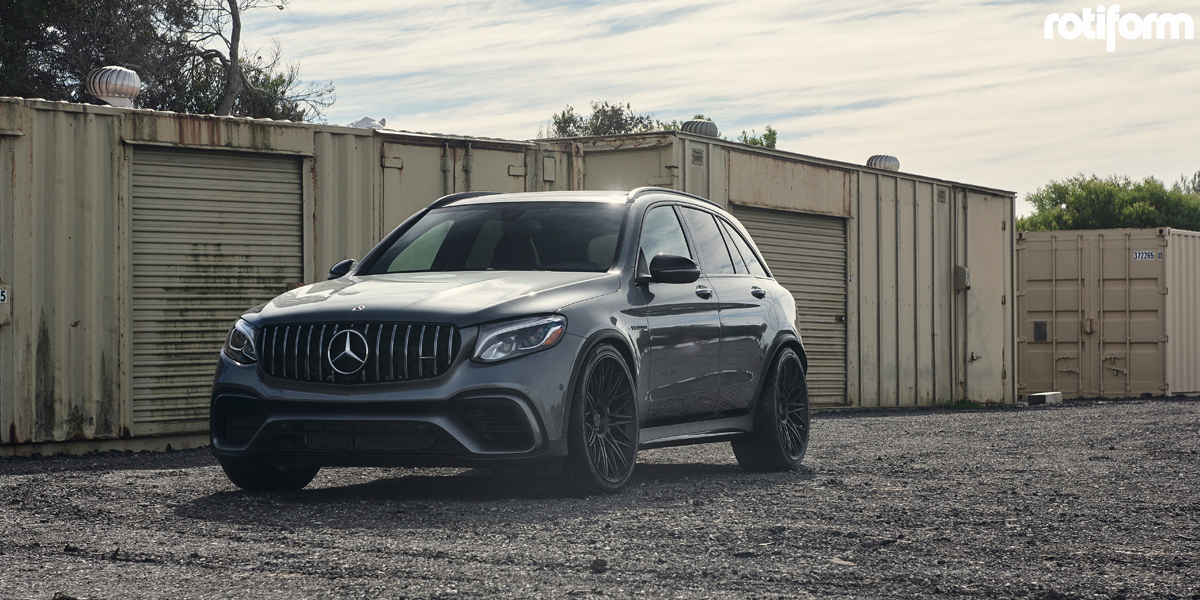 Brutal German power.
If you're looking for a compact crossover SUV with a boatload of performance, then the Mercedes-AMG GLC 63 is the way to go. It might make a dent in your pocketbook, but you won't notice as it throws you back into your seat. It's a mean little monster and it has the looks to boot – especially with a new set of Rotiform wheels.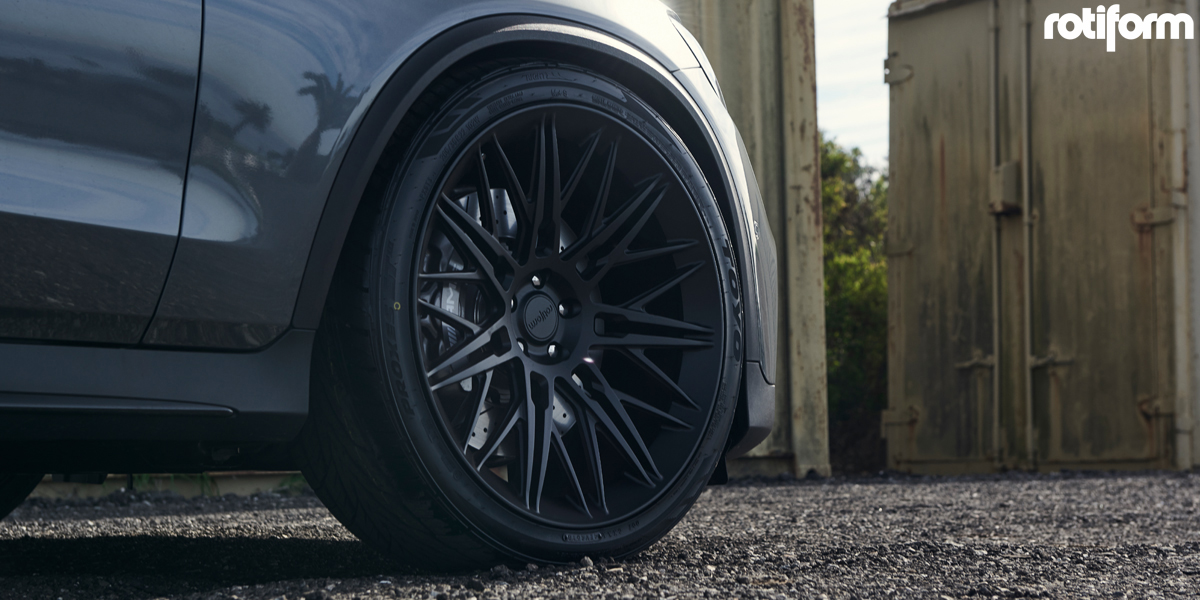 The Mercedes-AMG GLC 63 is powered by the same twin-turbocharged 4.0-liter V-8 engine that's seen in other vehicles like the AMG GT, C 63, E 63, and many more. The hand-built, force-fed engine generates a stout 469 horsepower at 5,500 RPM and 479 lb-ft. of torque at 1,750 RPM. That's sent through a nine-speed 9G-Tronic automatic transmission to all four Rotiform wheels, giving it brutally quick acceleration.
The AMG version of the GLC is loaded with styling and performance goodies too. The fascia is more aggressive thanks to a new bumper, larger air intakes, splitter, and ventilation. Wider wheel arches surround the Rotiform wheels, while new spoilers, a diffuser, and bumper sit proudly at the rear. The SUV also sits lower thanks to a new suspension while bigger brakes make stopping a breeze.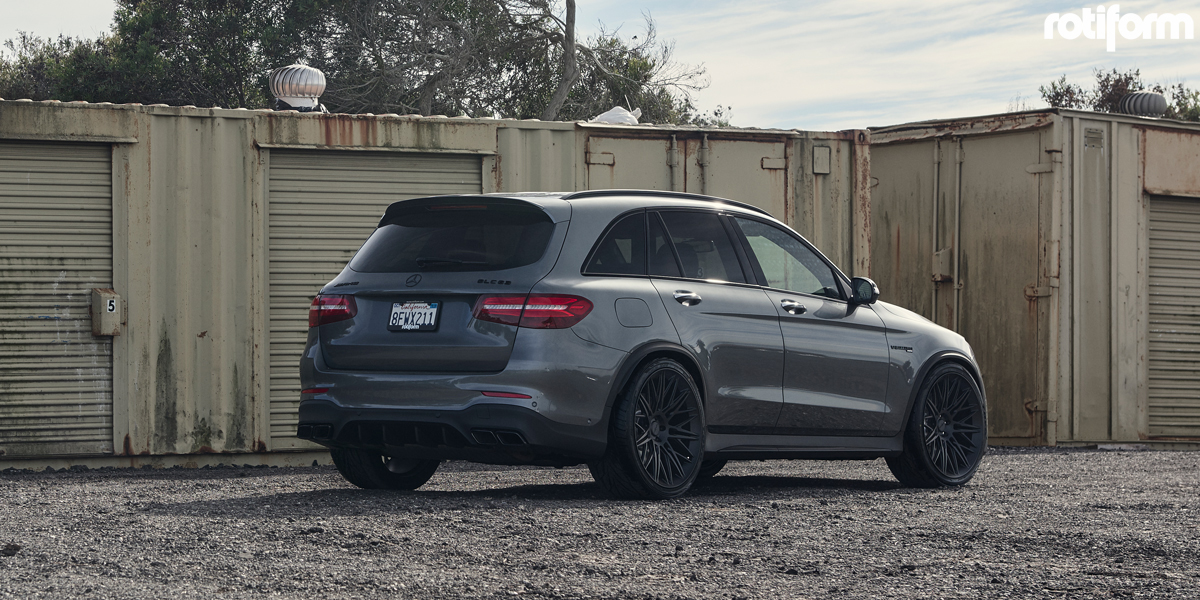 Here, this Mercedes-AMG GLC 63 was outfitted with a new set of Rotiform JDR rims. These Rotiform wheels feature a complex twin and split spoke pattern with two layers in a concave profile to create a high-end and sporty design.
The new Rotiform JDR rims were installed on this Mercedes-AMG GLC 63 in a 22-inch diameter with a dark Matte Black finish that matches the overall exterior color scheme of the high-performance SUV.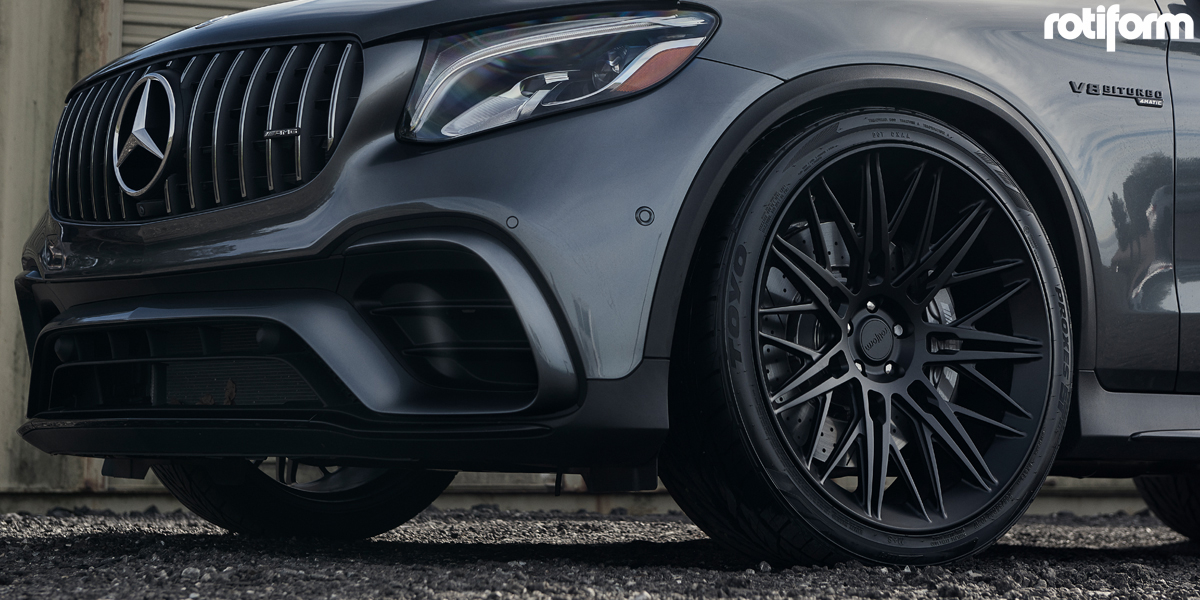 This Mercedes-AMG GLC 63 is ready to make a statement with its power and style thanks to its twin-turbo V-8 and Rotiform JDR wheels.
Fitment Specifications:
Vehicle: Mercedes-AMG GLC 63
Wheels: Rotiform JDR
Wheel Finish: Matte Black
Wheel Diameter: 22 inches
Source: Rotiform