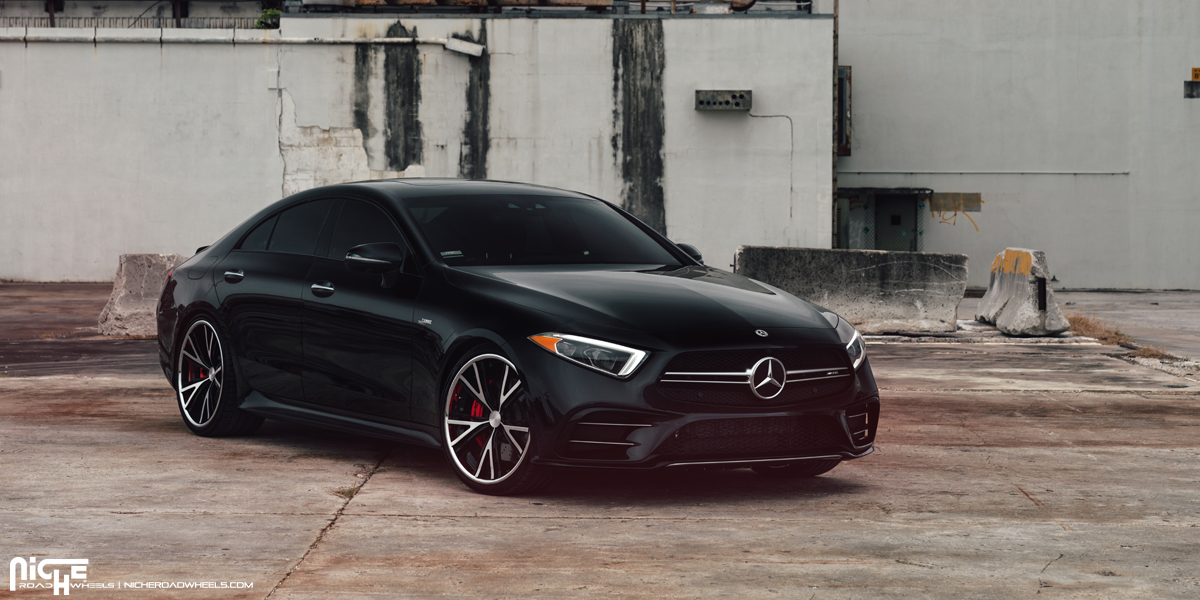 Four-door coupe fun.
The Mercedes-Benz CLS-Class started the whole four-door coupe craze over a decade ago. Since then, automakers from around the globe have been trying to replicate the car's success and styling across a variety of price points. The CLS-Class is, however, still the king. This new Mercedes-AMG CLS 53 with Niche Wheels shows exactly why.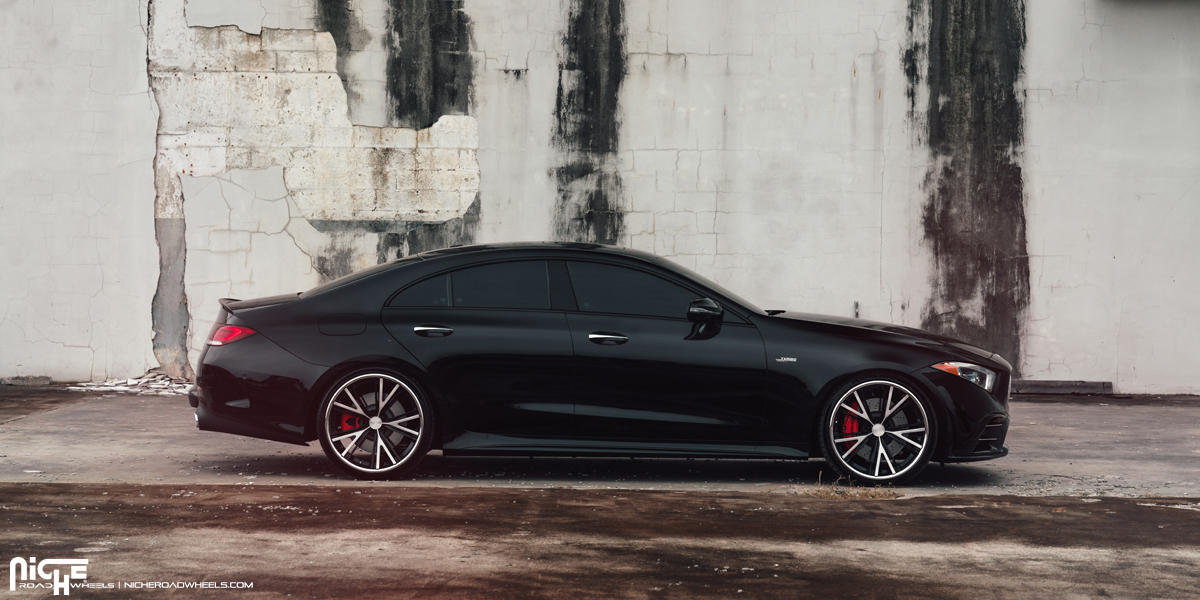 The Mercedes-AMG CLS 53 is a gorgeous four-door coupe with sleek lines and modern design with a prestigious German look. Under the hood is a 3.0-liter turbocharged inline-six cylinder engine that generates 429 horsepower at 6,100 RPM and 384 lb-ft. of torque from 1,800 to 5,800 RPM thanks to EQ Boost, an electric auxiliary compressor, and the AMG touch. This is sent to the rear Niche Wheels through a nine-speed AMG SPEEDSHIFT gearbox, allowing it to accelerate to 60 mph from rest in just 4.4 seconds.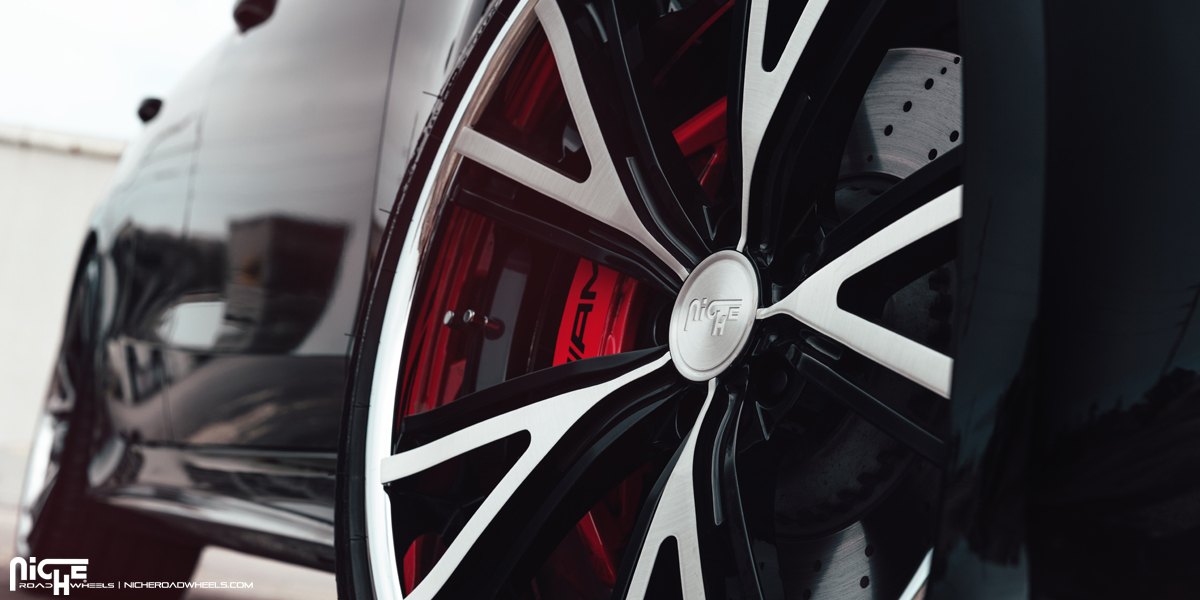 Visually, this Mercedes-AMG CLS 53 coupe is stunning. It's Black exterior is matched by a new dark window tint and the windows of each one of the new Niche Wheels. Vibrant Red AMG brake calipers proudly peek out from behind and make their presence known along with the chrome badging.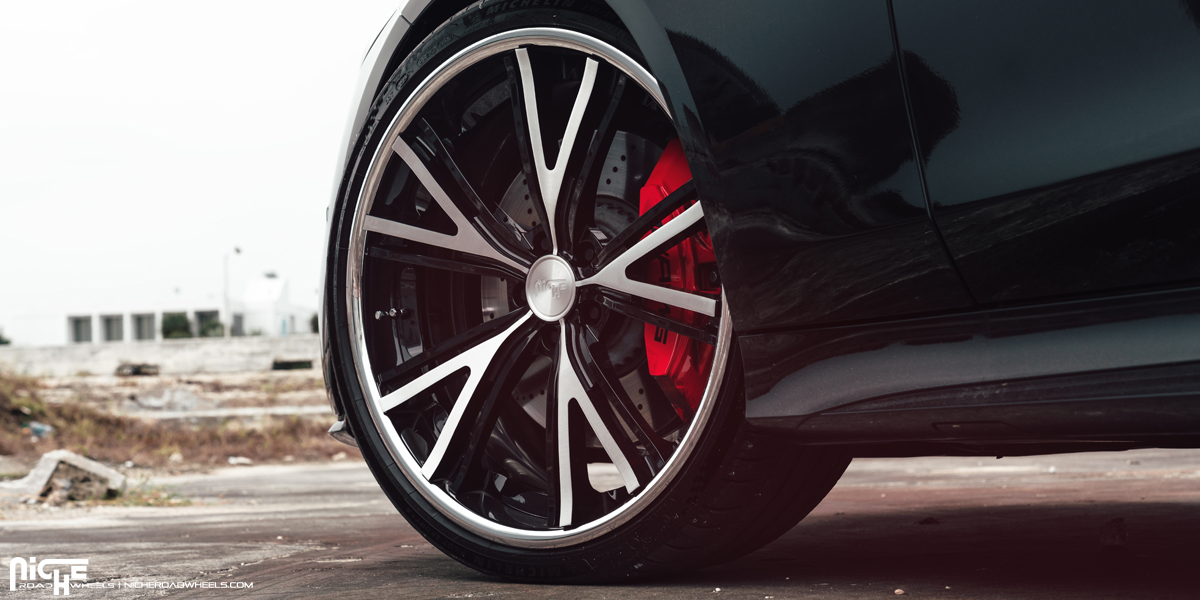 Filling in those fenders is a new set of Niche Ritz rims. These five split-spoke Niche Wheels feature a Brushed face with Gloss Black windows that makes them stand out against the Black exterior. For this fitment, the Niche Ritz rims were installed in a staggered 21 x 9.0 front and 21 x 10.5 rear setup.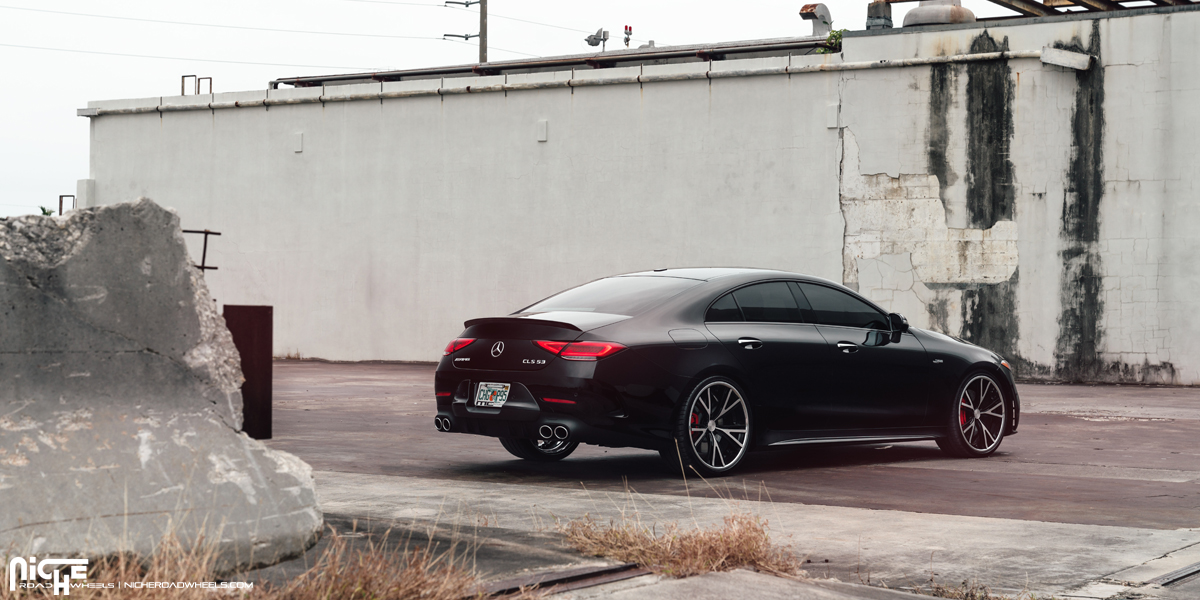 This Mercedes-AMG CLS 53 is more than ready to make a statement with its style and power thanks to its new Niche Ritz wheels.
Fitment Specifications:
Vehicle: Mercedes-AMG CLS 53
Wheels: Niche Ritz
Wheel Finish: Brushed face with Gloss Black windows
Front Wheels: 21 x 9.0
Rear Wheels: 21 x 10.5
Source: Niche Road Wheels
Build Credit: @MCCUSTOMSMIAMI / @WILLIAMSTERN