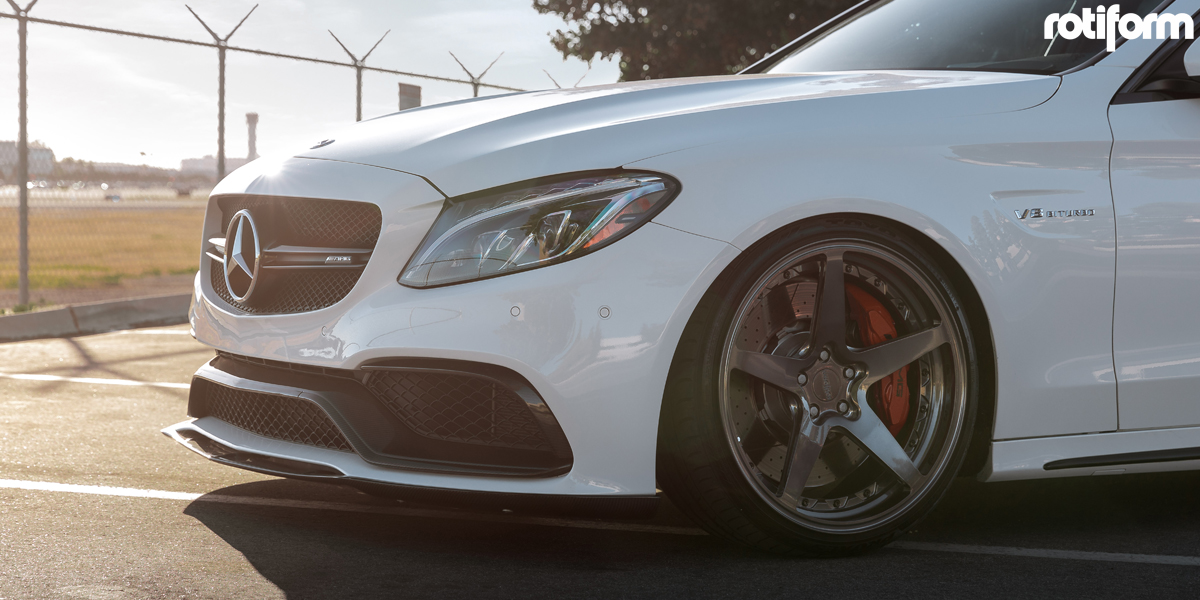 Time to put down the hammer!
The Americans have always ruled the muscle car market while the Germans have the title of driver's cars. However, it's Mercedes-Bez/AMG that have the ability to blend both worlds with their high-performance cars, and the Mercedes-AMG C63 S is the perfect example. This bad boy isn't just sporting a force-fed V-8 engine but it's also packing a fresh set of Rotiform wheels to boot.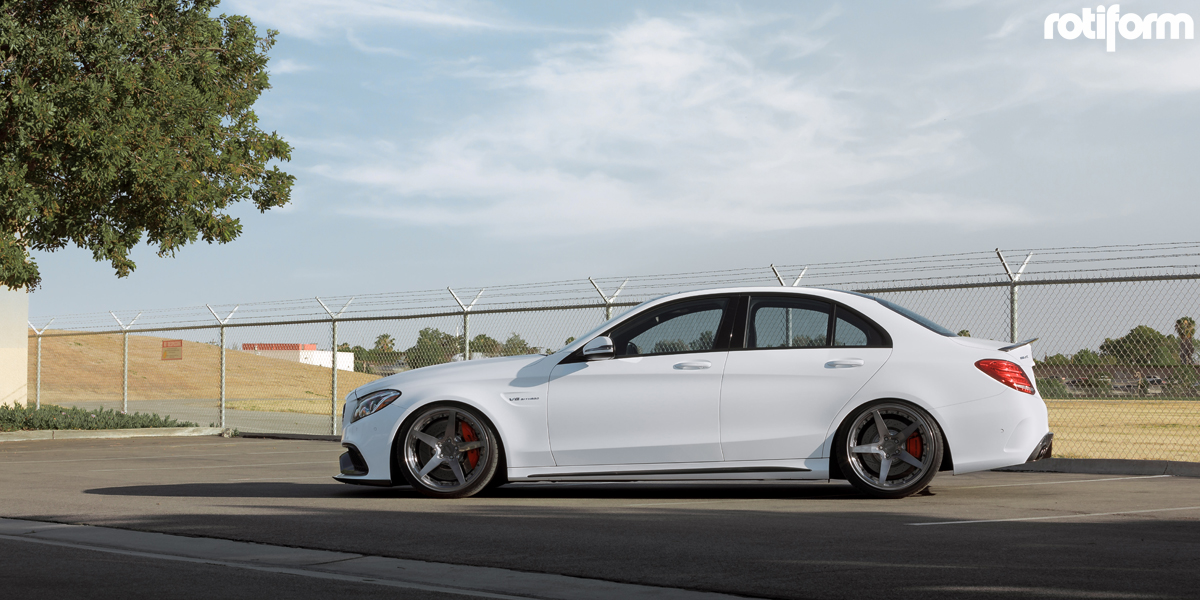 The Mercedes-AMG C63 S is a German muscle car that's more than able to serve up some solid driving dynamics for those trips to the Nurburgring Nordschleife. Under the hood is a new twin-turbocharged 4.0-liter V-8 engine that pumps out a whopping 503 horsepower and 516 lb-ft. of torque to the rear Rotiform wheels in the "S" form. That's sent through a 7G Tronic Plus automatic gearbox to the rear axle, rocketing the sports car to 62 mph from rest in 4.0 seconds and hits a top speed of 180 mph.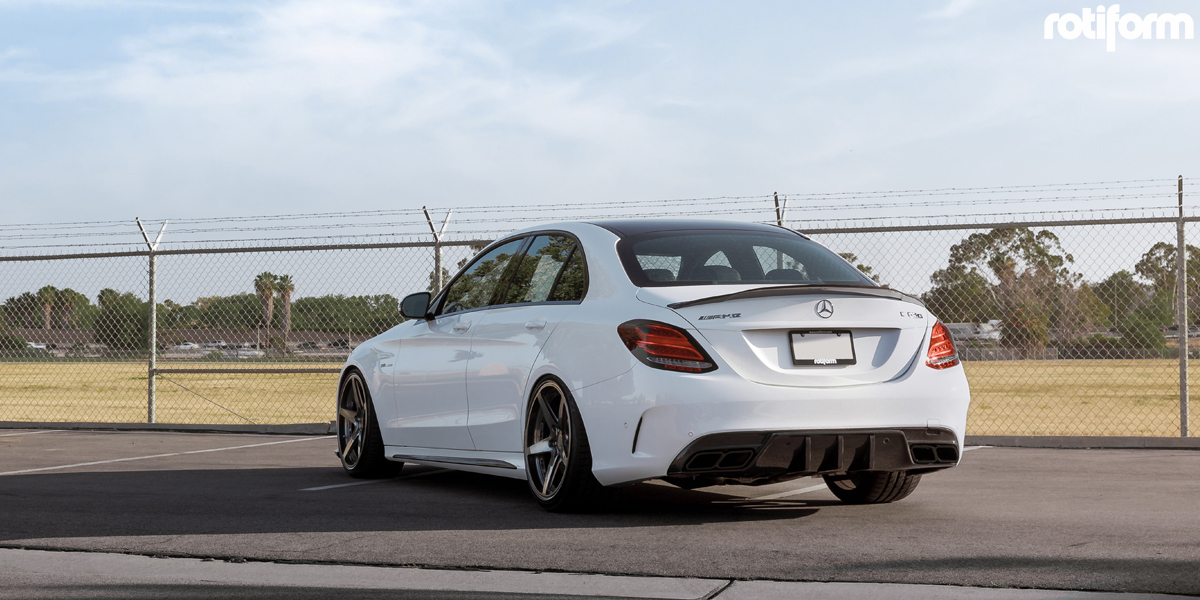 This White German sports sedan also benefits from a few new aerodynamic goodies in AMG form. Up front, there's a new fascia with carbon fiber intake surrounds, splitter, and spoiler. A new spoiler sits atop the trunk while a diffuser integrates the beefier exhaust system. There's also a lower ride height that sets the new Rotiform wheels right beneath the fenders.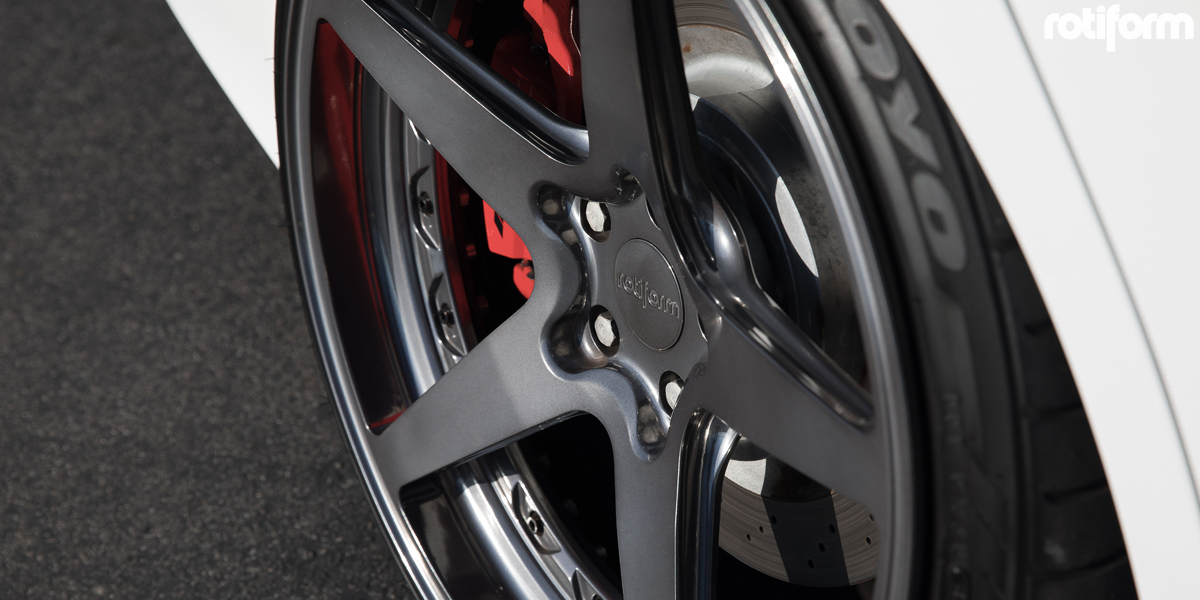 This Mercedes-AMG C63 S was outfitted with a new set of Rotiform WGR rims. These WGRs have a classic five-spoke design with a multi-piece construction and concave profile that adds a complex look. At the front and rear, the new Rotiform wheels measure 20 inches in diameter and sport a smooth Candy Black finish that reflects light in a unique way, making them appear brighter in certain light.
If you're looking for a sports car that can throw down the power and slice corners, than this Mercedes-AMG C63 S with Rotiform WGR rims is the perfect choice.
Fitment Specifications:
Vehicle: Mercedes-AMG C63 S
Wheels: Rotiform WGR
Wheel Finish: Candy Black
Wheel Diameter: 20 inches
Source: Rotiform