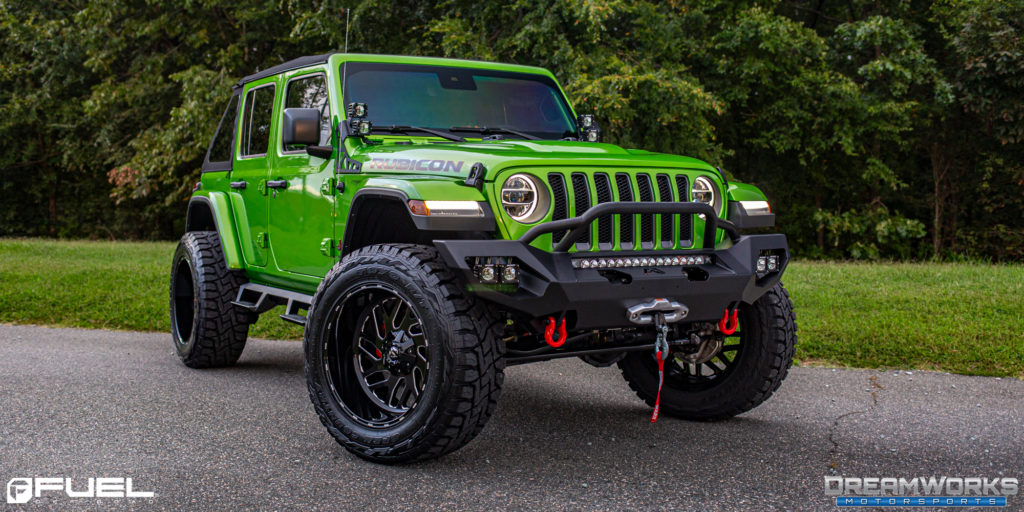 The Green Goblin is ready to roll!
The new JL-generation Jeep Wrangler Rubicon is quite a beast of an SUV. It packs all the goodies that you could need in order to tackle the trails while off roading. With that being said, a few upgrades never really hurt, and this monster is chock full of them. There's new bumpers, body work, suspension upgrades, and Fuel rims that are more than ready and willing to plow through the dirt and mud.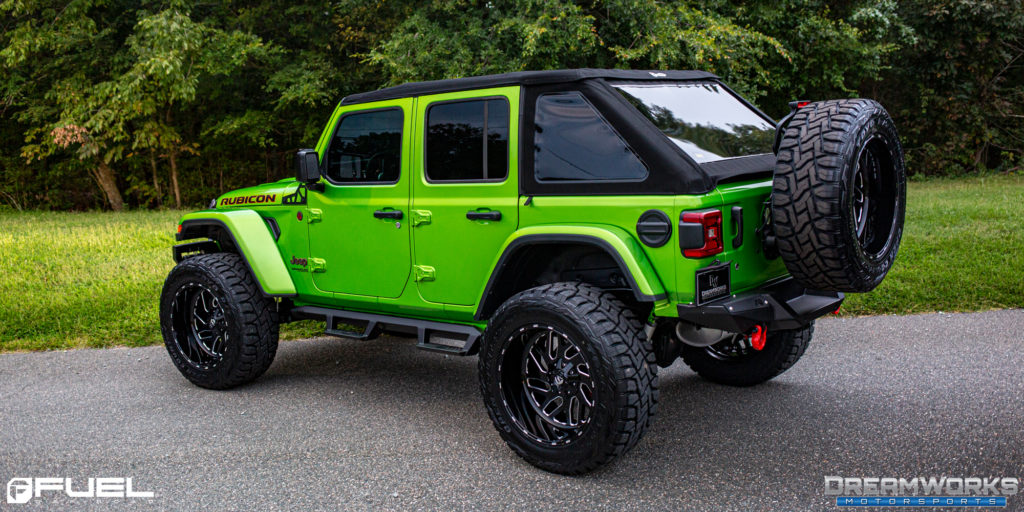 The new Jeep Wrangler Rubicon can be had with a couple of different engine choices ranging from the tried-and-true 3.6-liter Pentastar V-6 or the new turbocharged inline-four cylinder engine that serves up solid power with good fuel economy. Here, the V-6 is used and churns out a healthy 285 horsepower and 260 lb-ft. of torque for all four of the Fuel rims to use as they grab ahold of dirt, mud, gravel, and everything in between.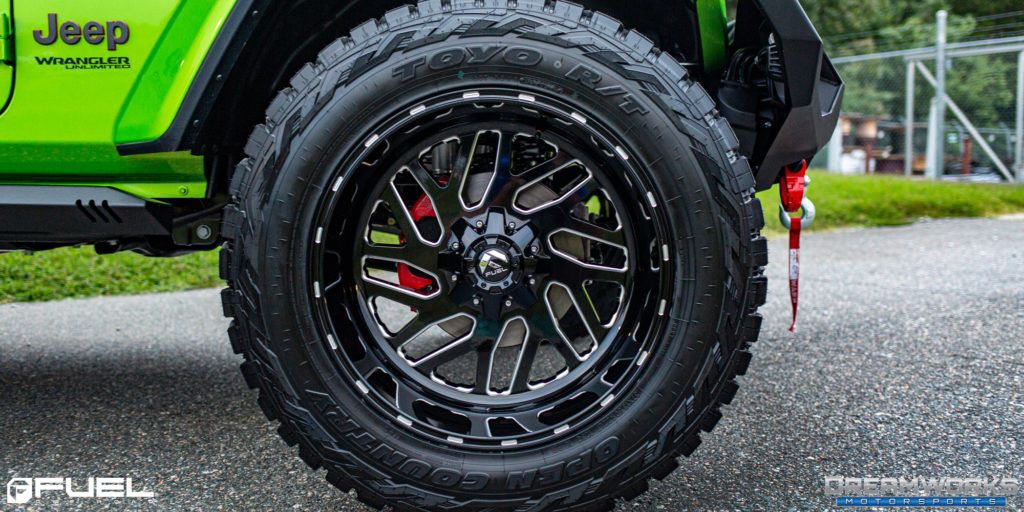 This Jeep Wrangler Rubicon is clearly not your average Jeep Wrangler. It's been outfitted to the gills with some serious upgrades starting with a new front bumper with integrated winch and LED light bar. Above, a new ventilated hood helps keep the engine bay cool while LED light packs are flanking the windshield. New side steps making entry and egress much easier. At the rear is a new bumper with integrated tow hooks in case this monster actually gets stuck. A new suspension lift kit was also installed that gives the new Fuel rims more than enough room for vertical travel and to overcome obstacles.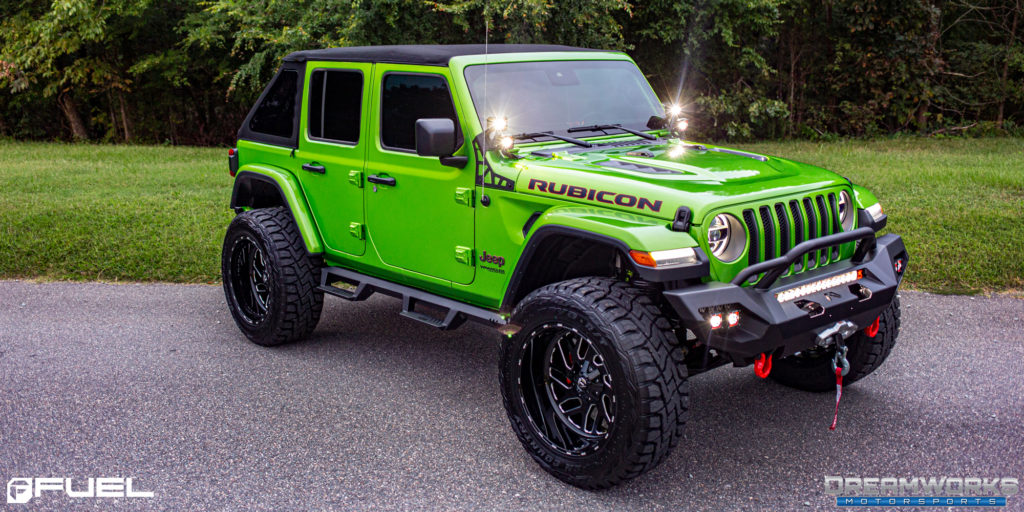 Sitting proudly on the back and at all four corners are new Fuel Triton – D581 wheels. These deep-lip wheels measure a large 22 x 10.0 at the front and rear axles, and are shod in Toyo Open Country R/T tires. Each one of the new Fuel rims boasts a Black and Milled finish that goes well with the new body work and contrasts the vibrant Green exterior perfectly.
Armed with the new body work and Fuel Triton – D581 wheels, this Jeep Wrangler will be turning heads on and off the road!
Fitment Specifications:
Vehicle: Jeep Wrangler Rubicon
Wheels: Fuel Triton – D581
Wheel Finish: Black and Milled
Wheel Size: 22 x 10.0
Build Credit: Dreamworks Motorsports
Source: Fuel Offroad