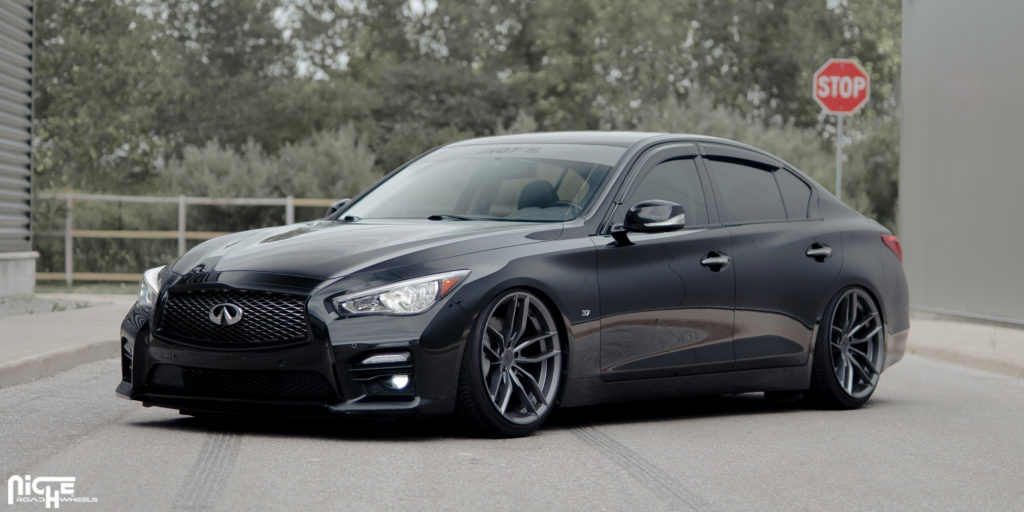 Letting out a dark growl.
In a world of BMW 3-Series, Audi A4s, and Mercedes-Benz C-Classes, the Infiniti Q50 was able to stand out with a menacing style, mean V-6, and classy luxury. Years later, it still looks modern and right at home against the competition. This lowered Infiniti Q50 S is aggressive and ready to put the pedal down with its naturally-aspirated V-6, lowered suspension, and new Niche wheels.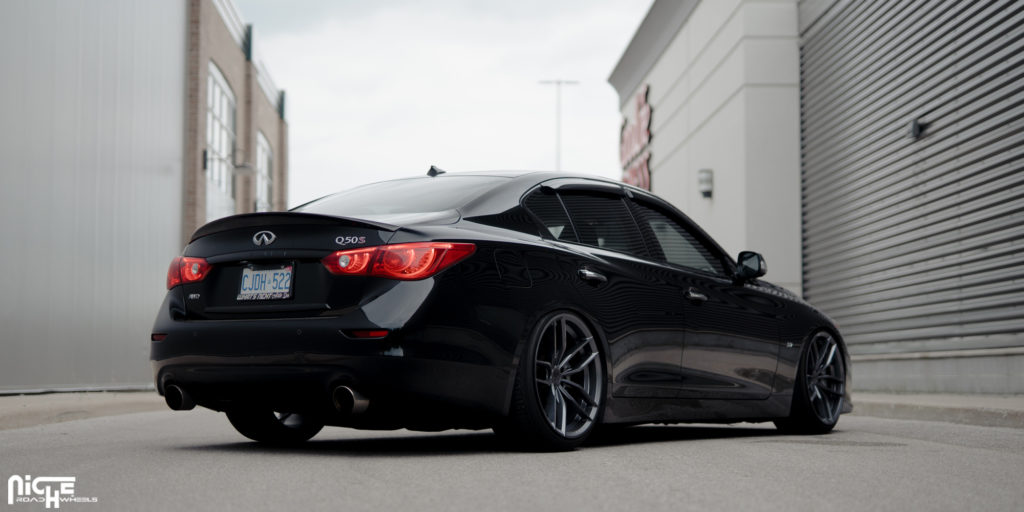 This Infiniti Q50 might not be the newest but it still has a timeless design that will be modern for years to come. The curvaceous shape and flowing lines create a sexy shape while the slimmer headlights and iconic taillights lend to a powerful, athletic look. Here, the suspension has also been lowered to bring the new Niche wheels right into the fenders. A subtle carbon fiber rear spoiler is proudly on display and alludes to the performance-oriented nature of the sport sedan.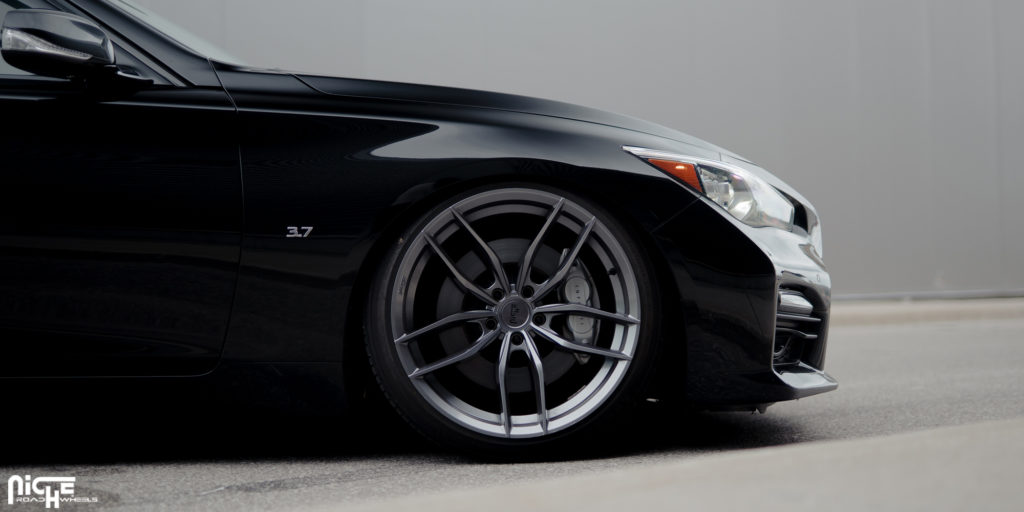 Under the hood, there's a naturally-aspirated 3.7-liter V-6 engine that churns out 328 horsepower at 7,000 RPM and 269 lb-ft. of torque at 7,000 RPM. That's sent through to the rear Niche wheels, allowing the Q50 S to reach 60 mph from rest in just 5.3 seconds. This free-breathing beauty also has quite a soundtrack in stock form – and it's been upgraded here with a new exhaust system for an even more exciting note.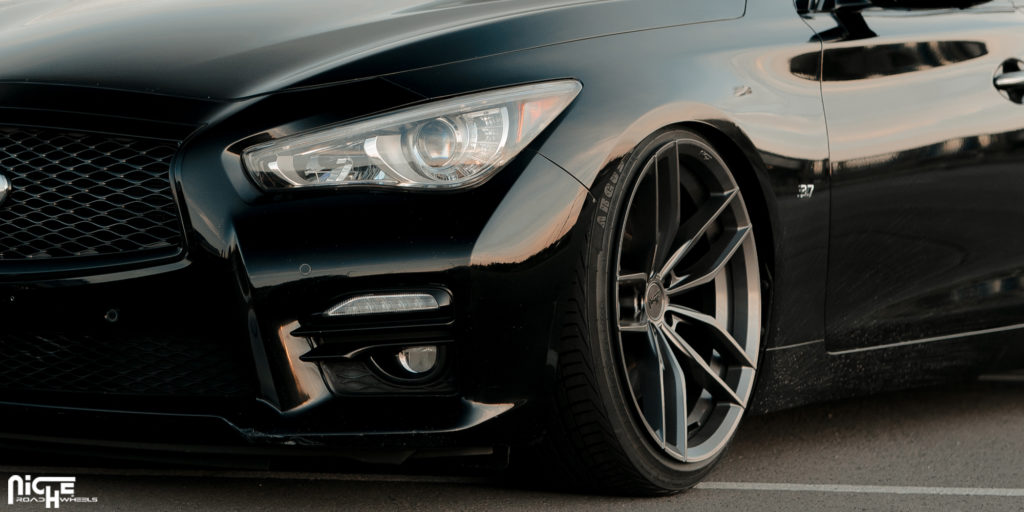 This Infiniti Q50 S features a new set of Niche Vosso – M204 rims. These Niche wheels feature five twin spokes in a fork-like design that extends outwards from the wheel center, forming a concave shape. The Niche Vosso – M204 rims measure 20 inches in diameter at the front and rear, and sport an Anthracite finish that pairs perfectly with the slick Black exterior.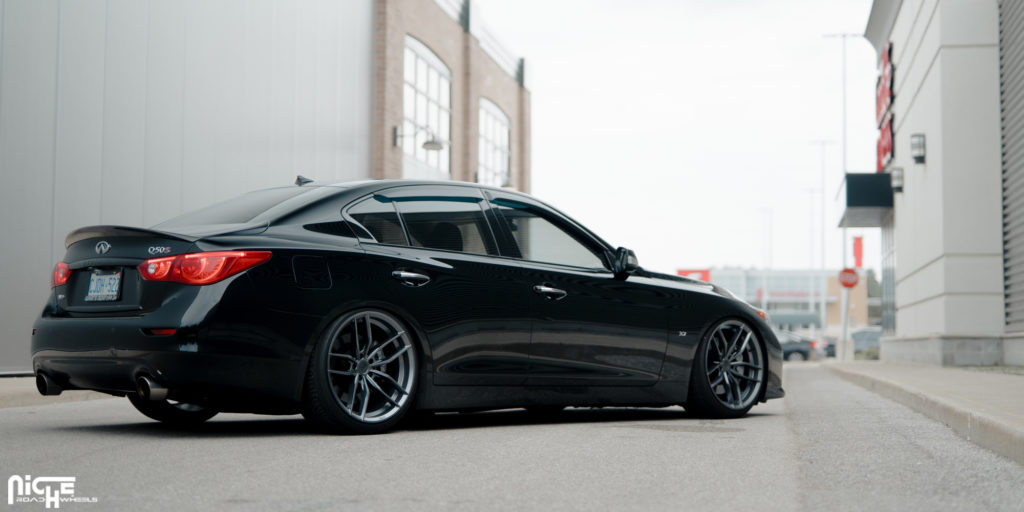 This Infiniti Q50 S might not be the newest car on the road, but after a few upgrades and new Niche Vosso – M204 wheels, it's certainly one of the more eye-catching.
Fitment Specifications:
Vehicle: Infiniti Q50 S
Wheels: Niche Vosso – M204
Wheel Size: 20 inches
Wheel Finish: Anthracite
Source: Niche Road Wheels
Credit: @thiccology @lowspecmedia