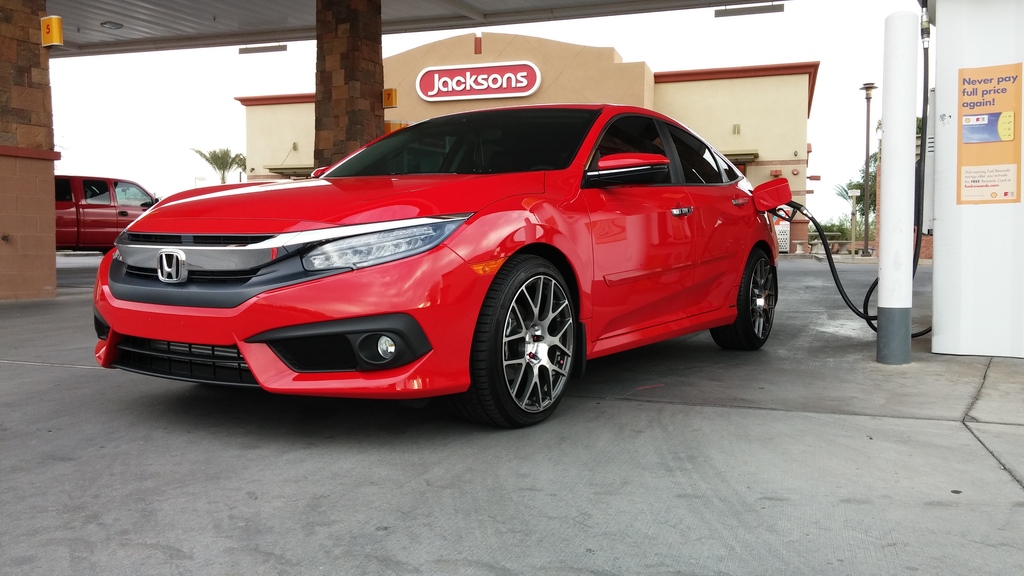 A perfect fit.
The Honda Civic has built quite a reputation as a compact car around the globe and for good reason. Now in its tenth generation, the Civic is looking to continue its success. This new Honda Civic Touring might be brand spankin' new with its turbocharged engine, but it's quite the looker with a new set of TSW wheels.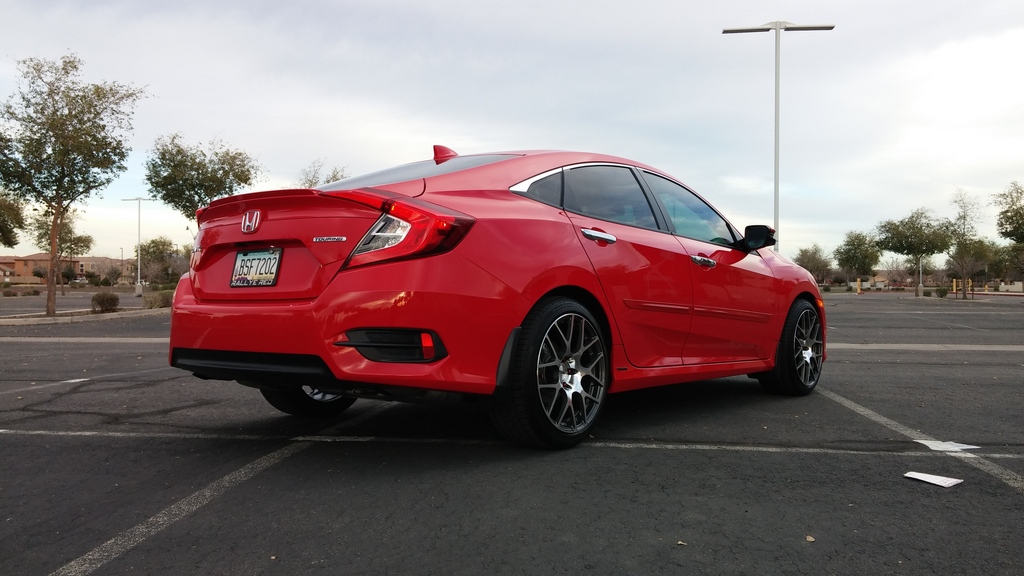 Aside from the new, high-tech styling of the new-generation Honda Civic, the other noticeable change comes in the form of a turbocharged engine. A 1.5-liter, turbocharged inline-four cylinder engine sends 174 horsepower at 6,000 RPM and 162 lb-ft. of torque from 1,700 to 5,500 RPM through a CVT gearbox to each of the TSW wheels up front. That's more of a kick in the pants with good fuel economy for the compact car.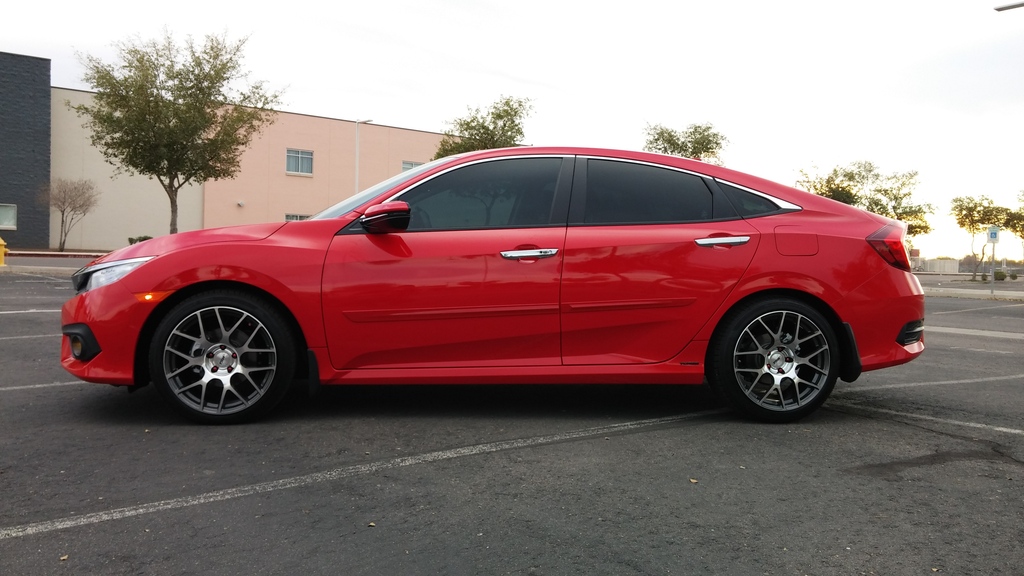 On this red Honda Civic Touring, a new set of TSW wheels were installed to really set off the look of the car. The TSW Nurburgring rims with their classic design and finish were installed on both axles in an 18.0 x 9.5 setup with a +40 offset. Each one of the TSW wheels tips the scales at just 21 lbs., lending to improved overall performance from acceleration to handling and even fuel economy.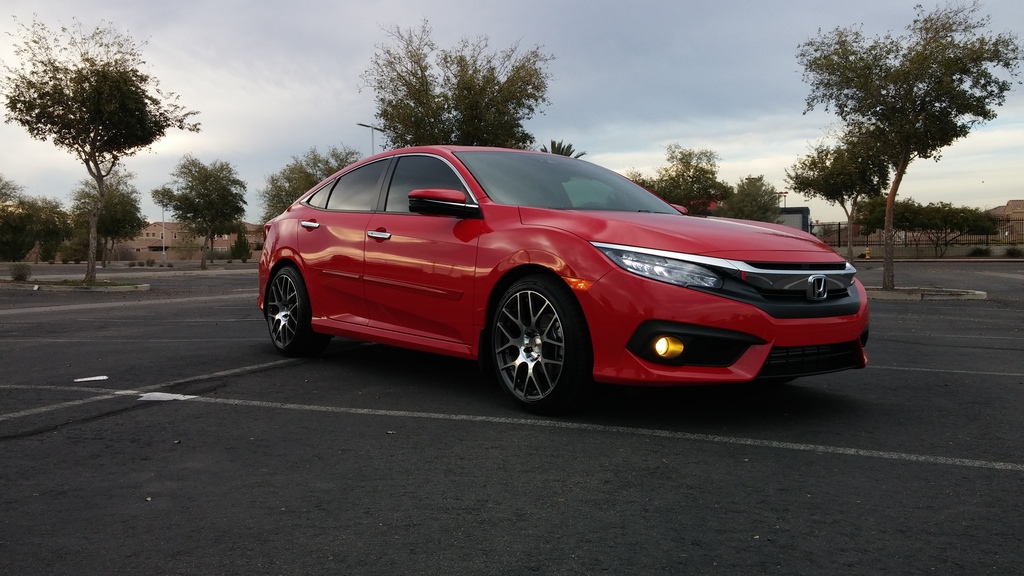 The new TSW Nurburgring rims add a more athletic touch to the fresh, new look of the Honda Civic Touring, while also giving a boost in performance.
Fitment Specifications:
Vehicle: Honda Civic Touring
Wheels: TSW Nurburgring
Wheel Size: 18.0 x 9.5 +40