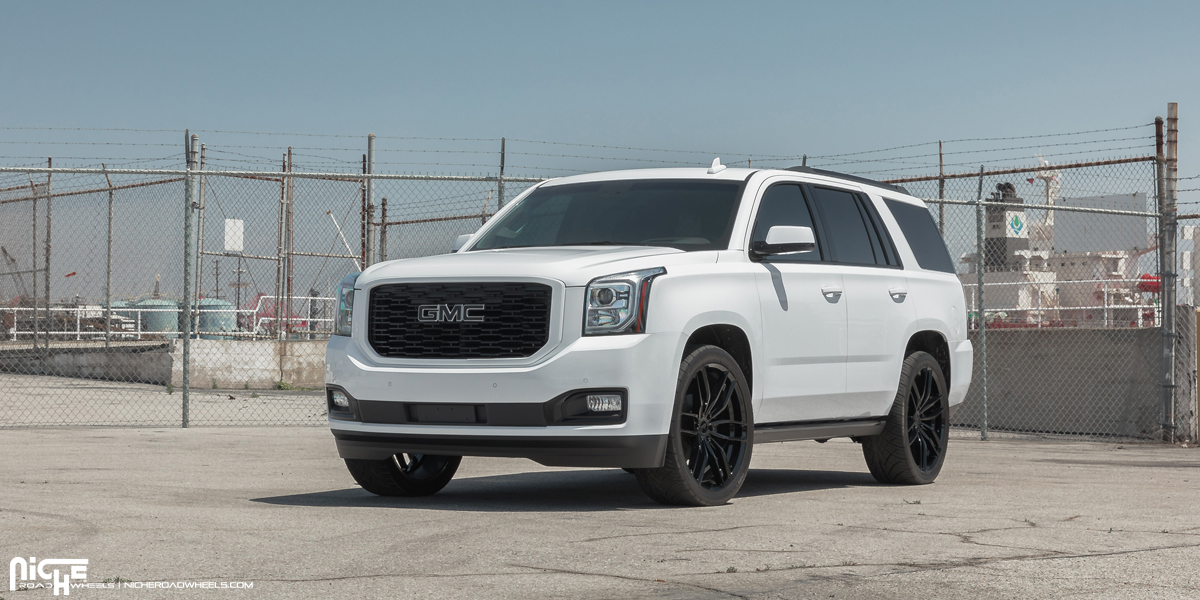 Riding high on XXL Niche Wheels.
There's a lot to like about the GMC Yukon Denali. Not only does it have all the luxury and comfort that you could ask for, but it also has a premium badge and that high-end feel that makes driving even better. The vehicle almost flies under the radar with its cool approach to automotive luxury and style, but this GMC Yukon Denali is powerful and commanding thanks to its new set of Niche Wheels.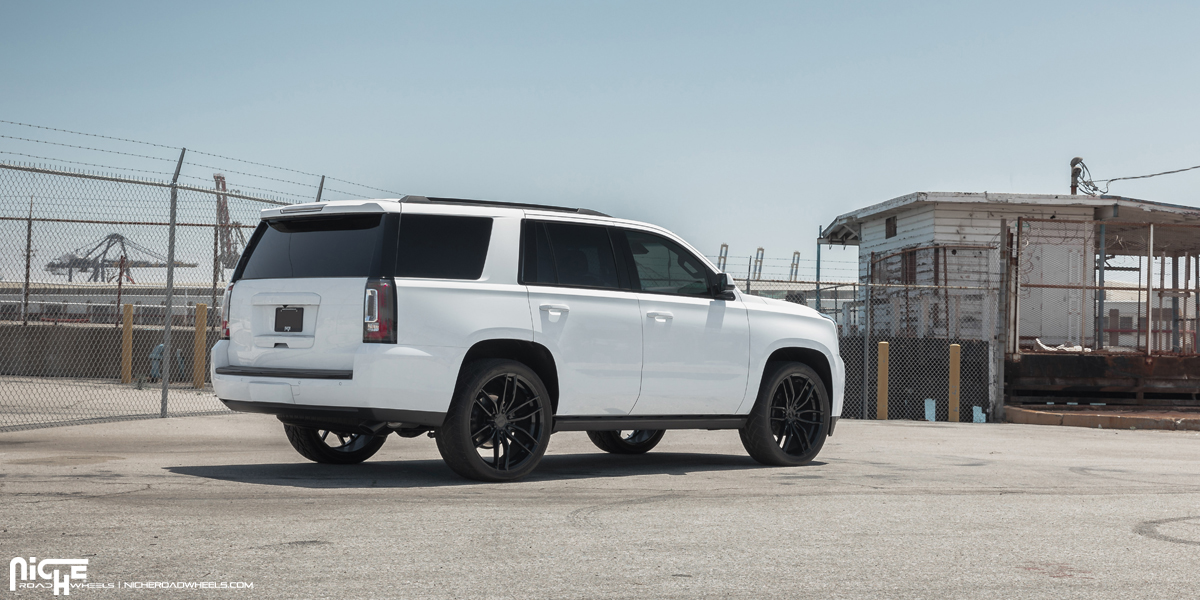 The GMC Yukon is an SUV that can do it all. The American luxury vehicle can serve up all sorts of comfort and convenience, tow, haul, has space for seven, and is wrapped in a clean and modern design. It's able to transport AND do work at the same time without a problem. Plus, there's also a 6.2-liter GM EcoTec3 V-8 engine spitting out 420 horsepower at 5,600 RPM and 460 lb-ft. of torque at 4,100 RPM mated to a 10-speed automatic gearbox that drives the rear Niche Wheels.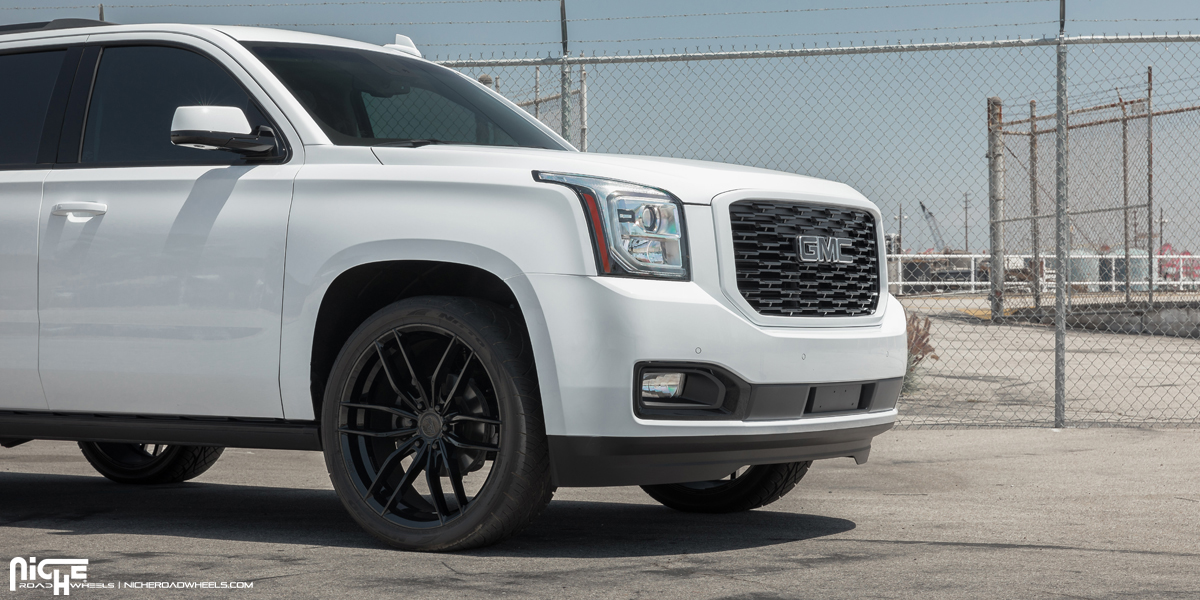 And this GMC Yukon has all the glitz, glam, and confidence to turn heads wherever it goes. The clean White exterior is contrasted by Black tinted windows, Black accents, and Chrome pieces throughout the exterior.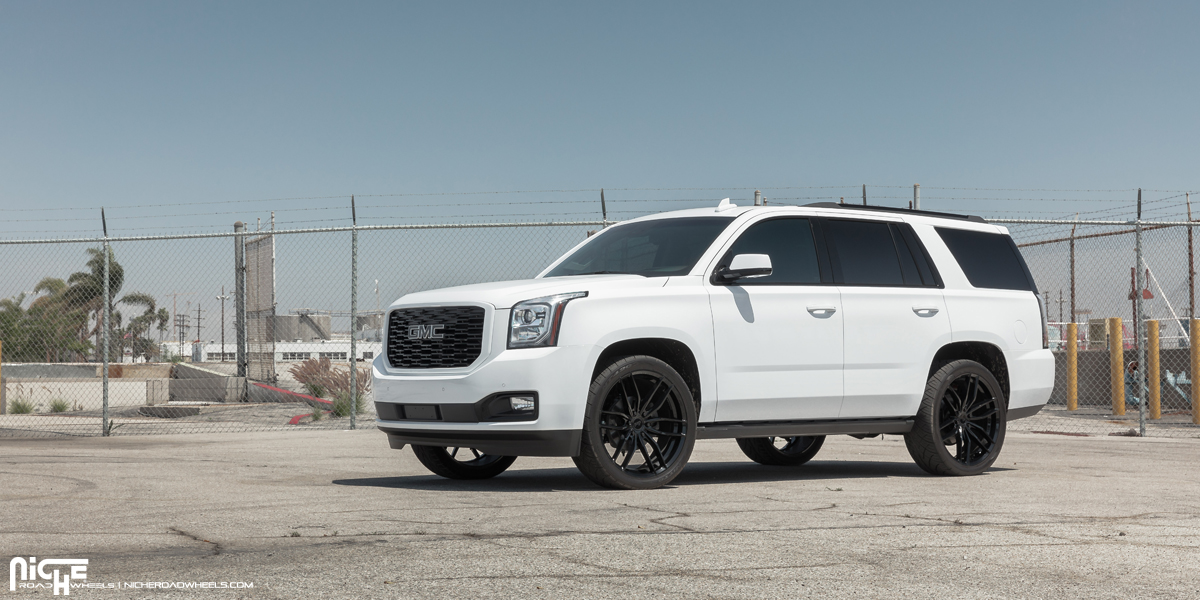 But what really transforms this SUV into the powerful presence that it is on the road are its new Niche Wheels. The large SUV has been outfitted with a massive set of new Niche Vosso – M209 SUV rims. For this fitment, the Vosso – M209 rims were installed in a hefty 24 x 9.5 setup at the front and rear, and also boast a shiny Gloss Black finish that adds even more contrast to the vibrant White body.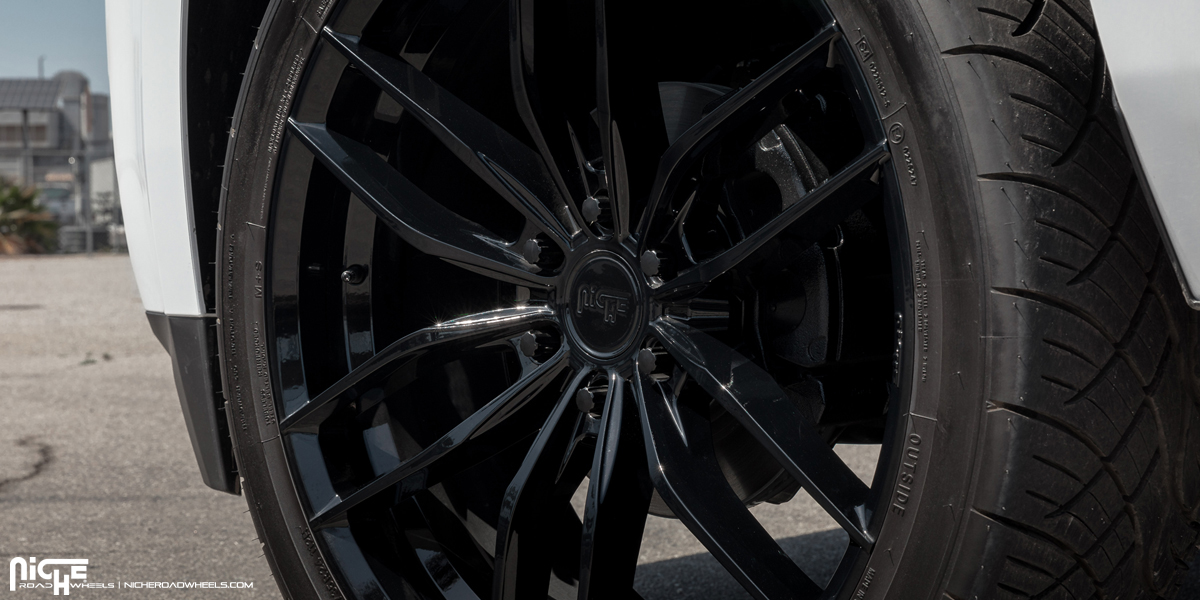 If you're looking for a clean and modern SUV that can do it all, including turning heads, then this GMC Yukon Denali with Niche Vosso – M209 SUV wheels is right up your alley.
Fitment Specifications:
Vehicle: GMC Yukon Denali
Wheels: Niche Vosso – M209 SUV
Wheel Finish: Gloss Black
Wheel Size: 24 x 9.5
Source: Niche Road Wheels