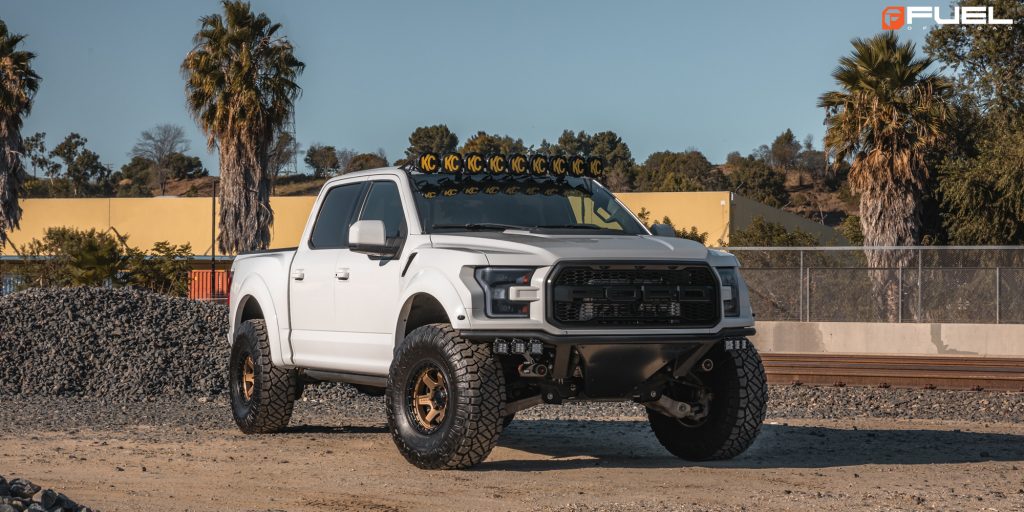 Twin-turbo muscle.
The Ford F-150 Raptor is the King of high-performance truckin' and until the competitors take home the prize in off-road racing, it will reign supreme. This Ford F-150 Raptor has all the goodies that came right from the factory along with a whole list of other tools to take on the terrain. There's a new suspension, bodywork, lighting, meaty tires, and Fuel wheels.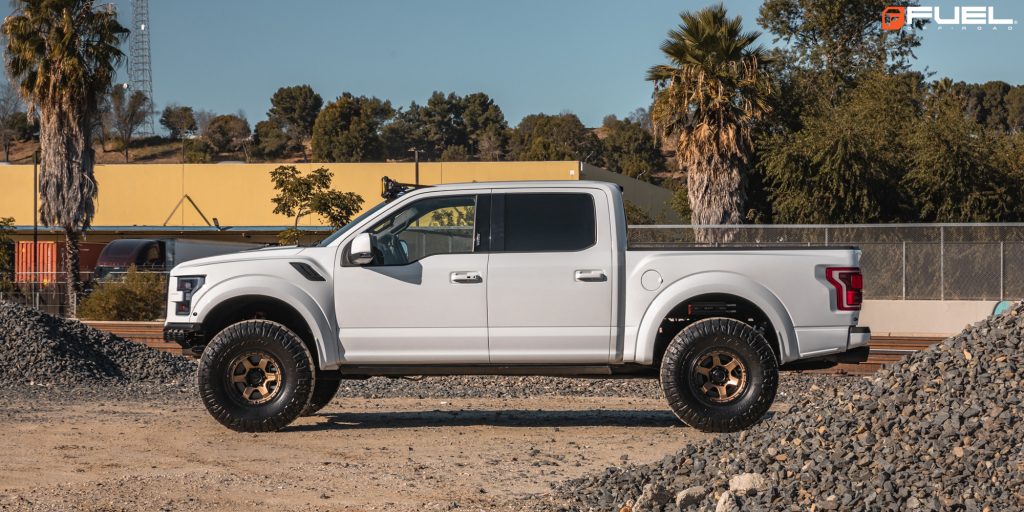 The Ford F-150 used to come packed with a monster, naturally-aspirated V-8 engine, but that has since been replaced with a more efficient and meaner 3.5-liter, twin-turbocharged V-6 engine. In stock form, that's a hefty 450 horsepower at 5,000 RPM and 510 lb-ft. of torque at 3,500 RPM. That power is fed to the rear Fuel wheels through a 10-speed automatic transmission.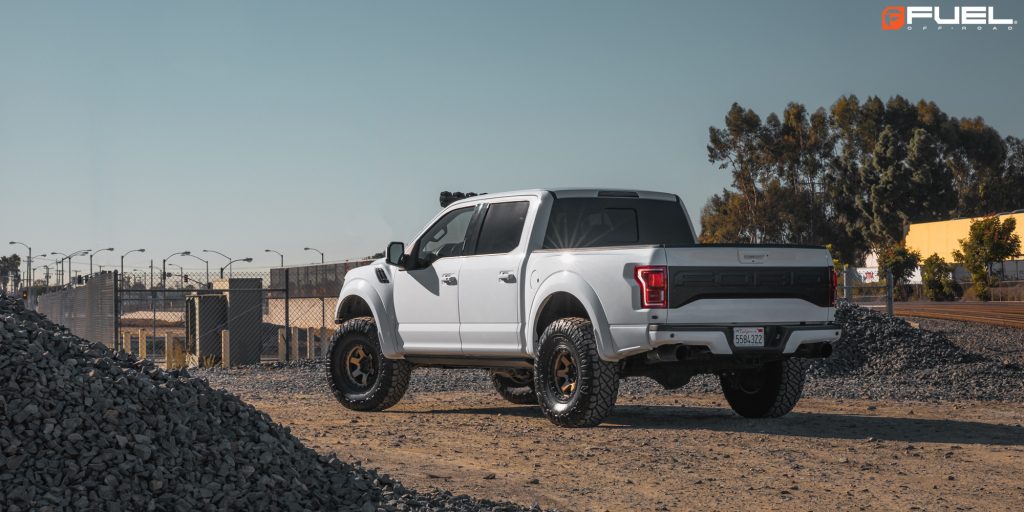 But this monster has some added beef in all the right places, starting up front with the modified bumper. Here, the lower valence was replaced with a protective plate and six new LED light packs. Above, there's a new set of KC HiLites across the roof to help illuminate the trail ahead. Beneath, there's a more aggressive suspension setup that allows for the new Fuel wheels to travel vertically with more purpose.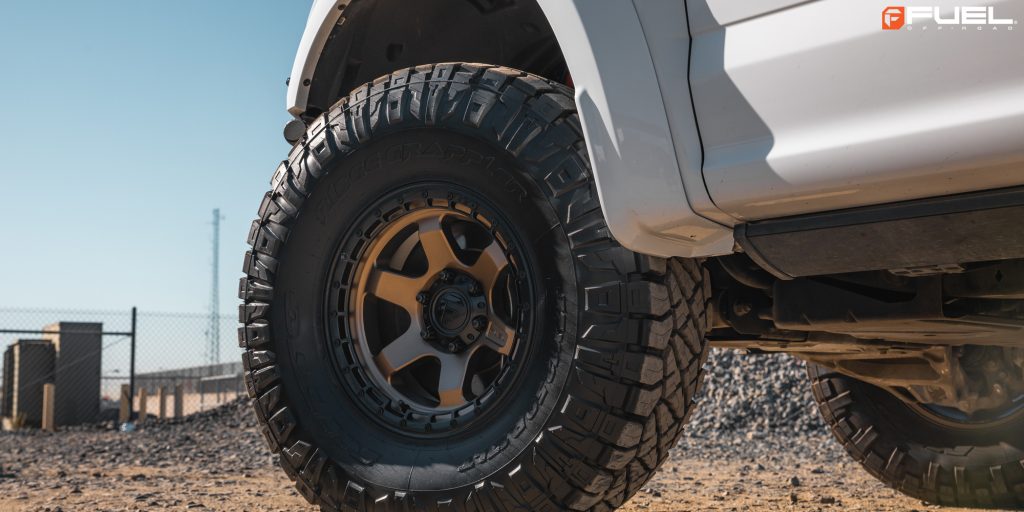 Beneath the flared fenders sits a new set of Fuel Block – D750 rims. These new Fuel wheels measure 17 inches in diameter and wear a Satin Bronze finish with a Satin Black beadlock ring around the edge of the rim. The Fuel Block – D750 rims also have a concave depth paired with six spokes for a rugged, off-road look. Each wheel is also wearing a 37 x 12.50 R17 Nitto Ridge Grappler tire for grip over a variety of terrain.
While most Ford F-150 Raptors are cruising the asphalt, this monster with Fuel Black – D750 wheels is ready to conquer the sand dunes and trails.
Fitment Specifications:
Vehicle: Ford F-150 Raptor
Wheels: Fuel Black – D750
Wheel Diameter: 17 inches
Wheel Finish: Satin Bronze with Satin Black beadlock ring
Tires: Nitto Ridge Grappler
Tire Size: 37 x 12.50 R17
Source: Fuel Offroad