Diesel muscle for the tough stuff.
The Ford Ranger was discontinued in the United States years ago but still lived on as a mid-size pickup around the globe. Thankfully, it's back in the 'States and is better than ever. This international model has been keeping the spirit alive and isn't afraid to go through some rough terrain with its new set of Fuel Wheels.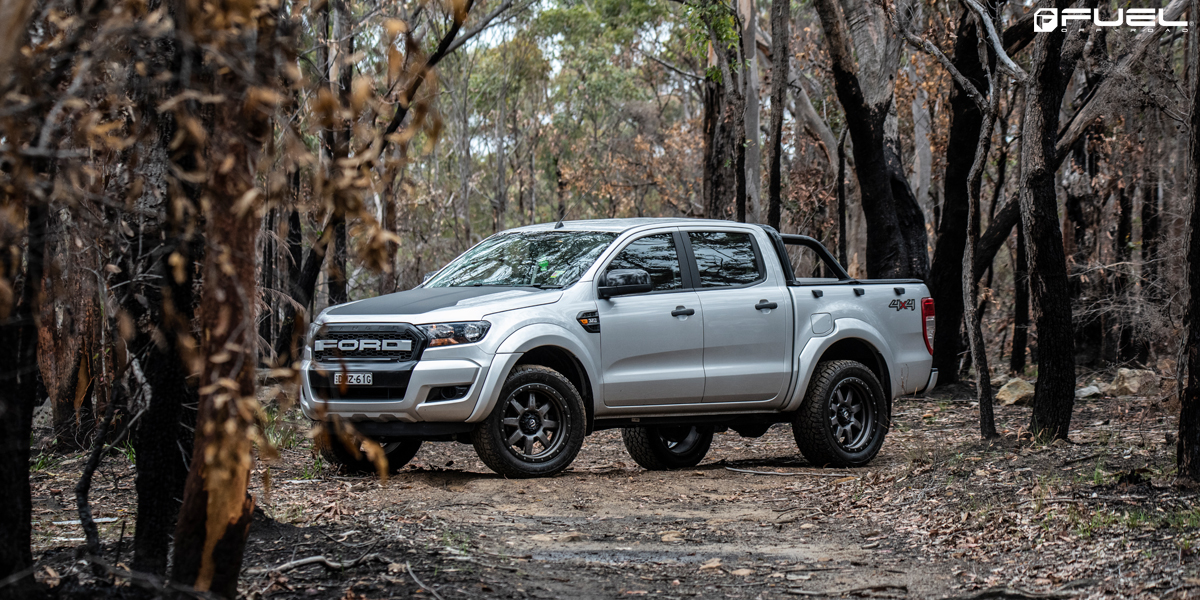 While the new United States versions of the Ford Ranger only come standard with a 2.3-liter EcoBoost inline-four currently, this international model comes packing a stout Duratorq TDCi 3.2-liter turbodiesel inline-five cylinder engine. The motor is able to send a healthy dose of 197 horsepower and 350 lb-ft. of torque through a choice of six-speed manual or automatic gearboxes to the rear Fuel Wheels with ease.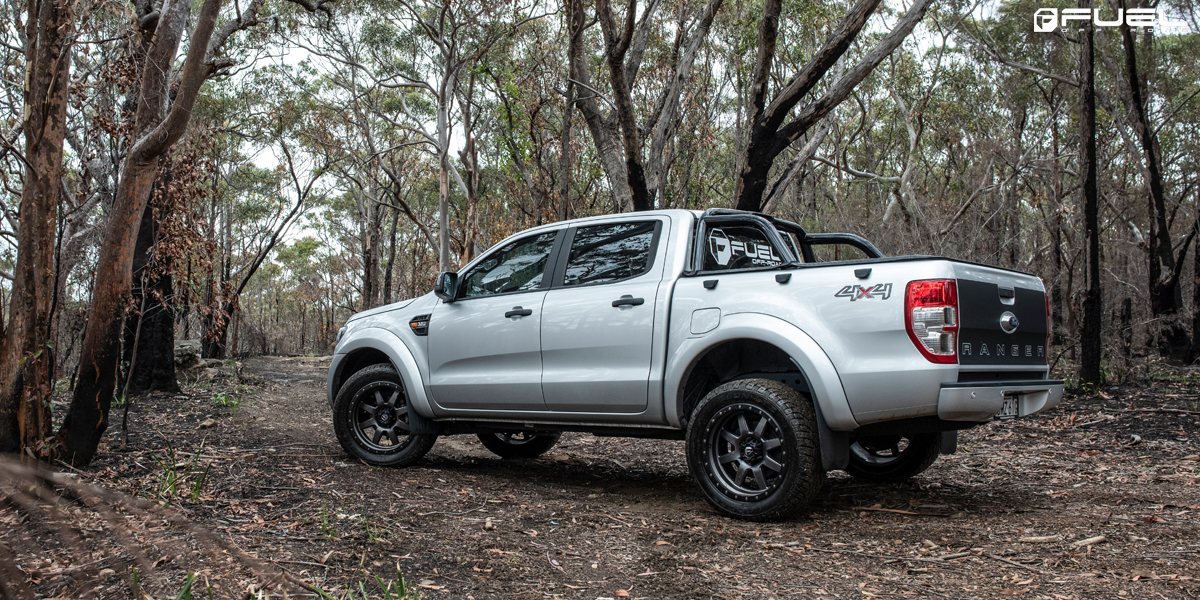 This Ford Ranger has all that and some added goodies such as cargo tie-down points, steel bars above the bed, and more. There's even a set of flared fenders that accommodate the new Fuel Wheels. A new Matte Black hood graphic that matches the Silver and Black color scheme is a nice bonus as well.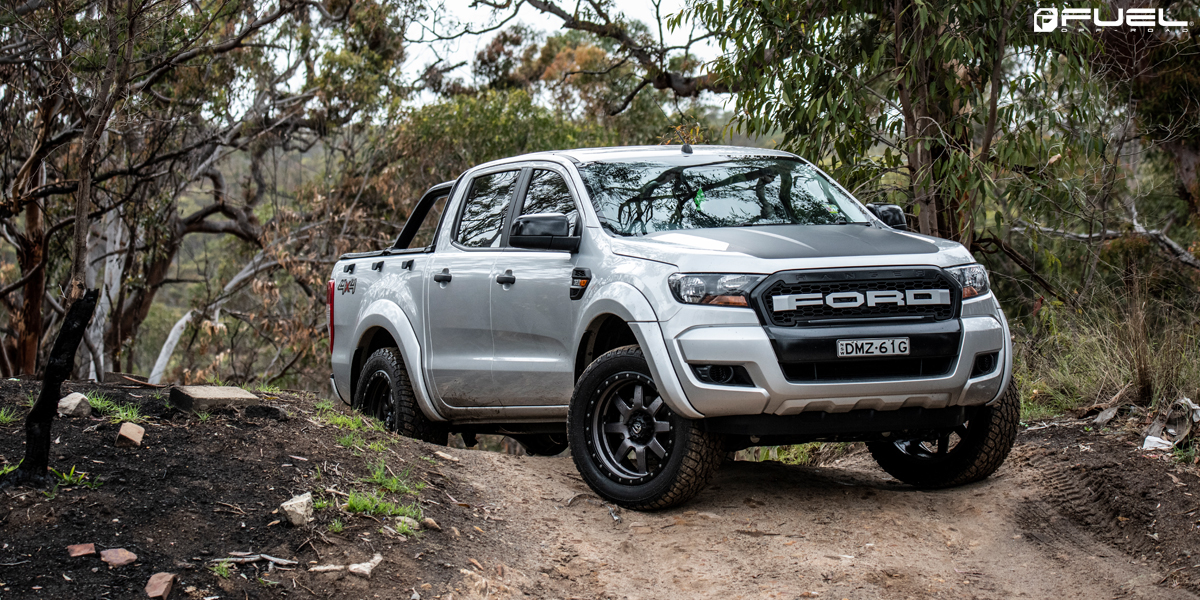 This international truck still needed a tough set of rims, so a new set of Fuel Trophy – D552 rims were installed. The eight-spoke design of these Fuel Wheels fits perfectly on this modern mid-size pickup truck. At both axles, the new Fuel Trophy – D552 rims were fitted in a 20 x 9.0 size that fills in the fenders perfectly with its new tire and rim packages. Each one of the Fuel Wheels also sports a Matte Anthracite finish with Black ring to complement the truck's color scheme.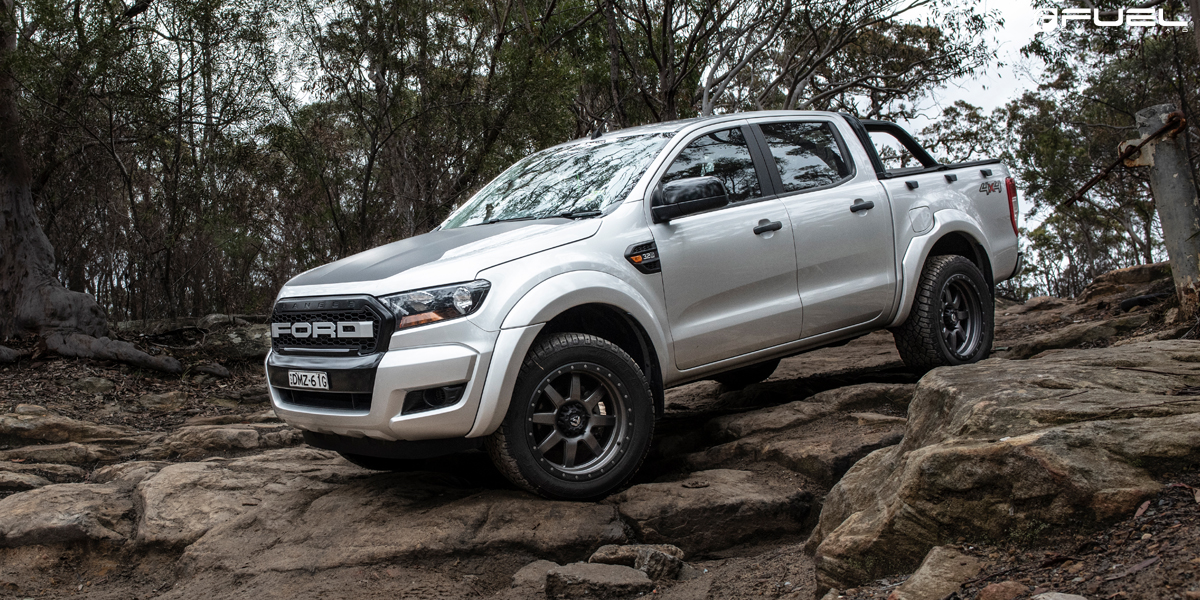 The Ford Ranger may have lived for a short time around the world, but thanks to truck owners like this and many others, it's back in the United States!
Fitment Specifications:
Vehicle: Ford Ranger
Wheels: Fuel Trophy – D552
Wheel Finish: Matte Anthracite with Black Ring
Wheel Size: 20 x 9.0
Source: Fuel Offroad