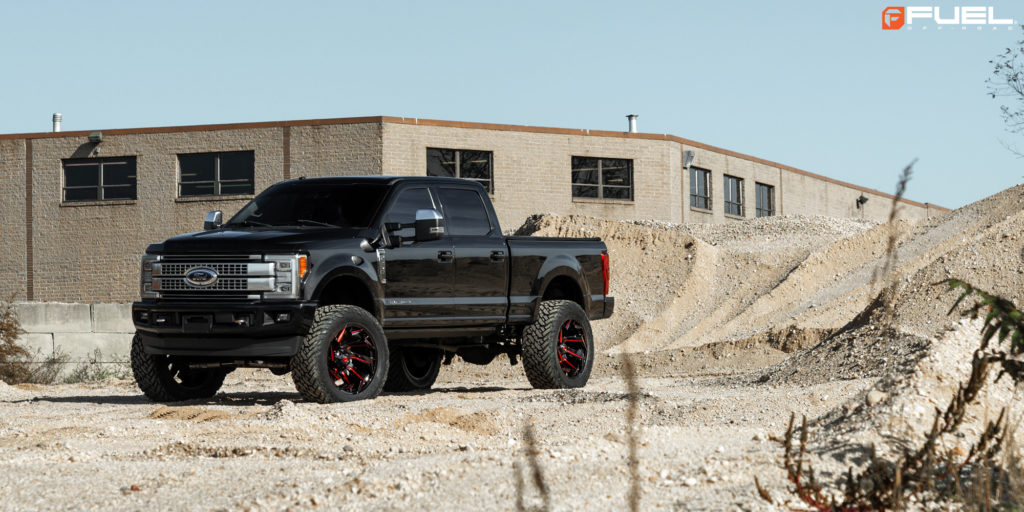 Nothing like some American muscle.
Few things command the road like a massive pickup truck barreling down with a roaring diesel engine. It may not be an exotic super car but its pure muscle that's ready to tackle any kind of job and do some flexing. This Ford F-250 Super Duty is a mean, brutal machine that's been lifted and equipped with a new set of Fuel rims.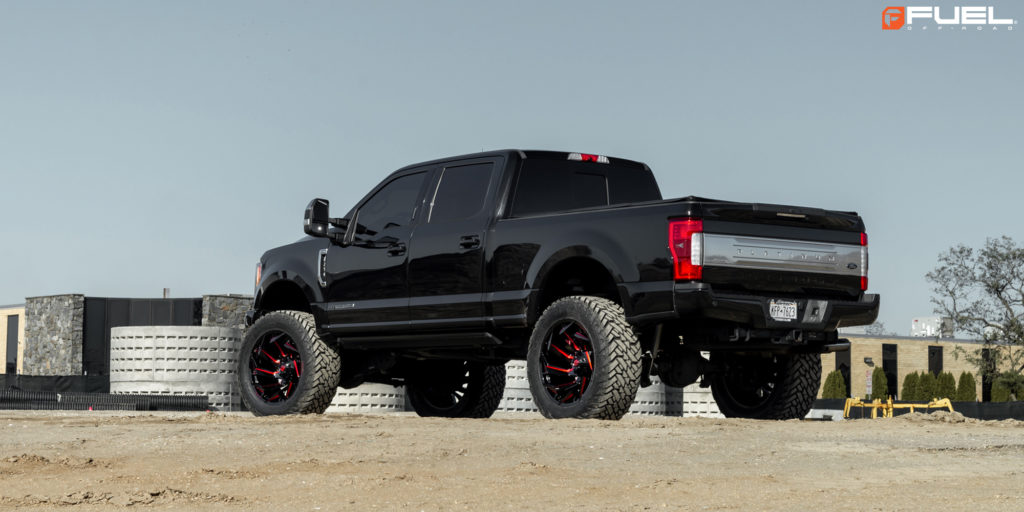 This Black Ford F-250 Super Duty packs a mean, punch. Visually, it dominates the landscape with its tinted windows and lift kit that makes room for its new Fuel rims. The lift kit raises the entire body considerably to create a more commanding presence and also allow for greater wheel/tire vertical travel for off-roading duties. Elsewhere, the exterior has been left pretty standard, creating a very clean, impressive look compared to others that try too hard to differentiate themselves from the pack.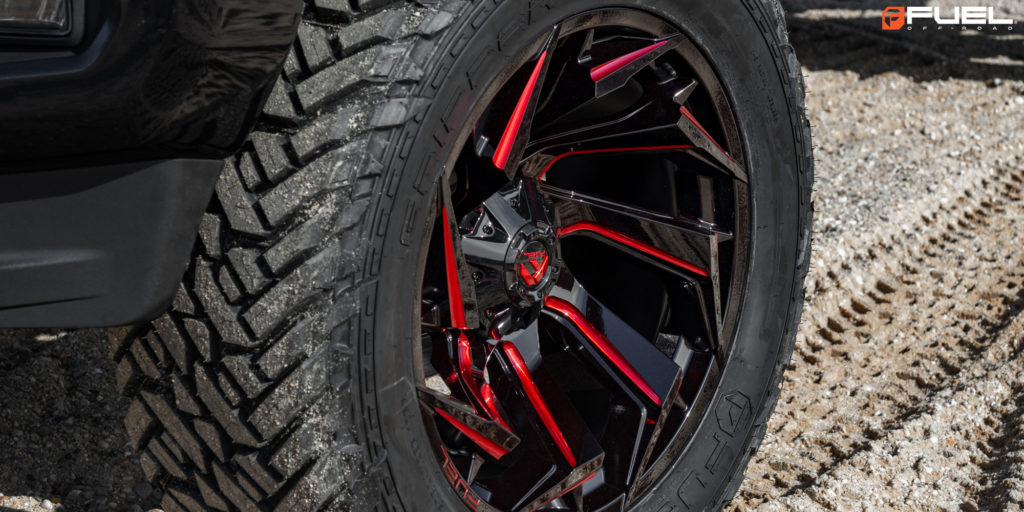 Under the hood of this bad boy is the tried-and-true 6.7-liter PowerStroke V-8 engine. This turbodiesel motor gives the Ford F-250 Super Duty a healthy 450 horsepower at 2,800 RPM and 935 lb-ft. of torque at a low 1,800 PRM. That power is sent to the rear Fuel rims through a six-speed TorqShift automatic. While it might not be a straight-line, drag-racing powerhouse, it has more than enough muscle to get going anywhere in a hurry and do some serious work.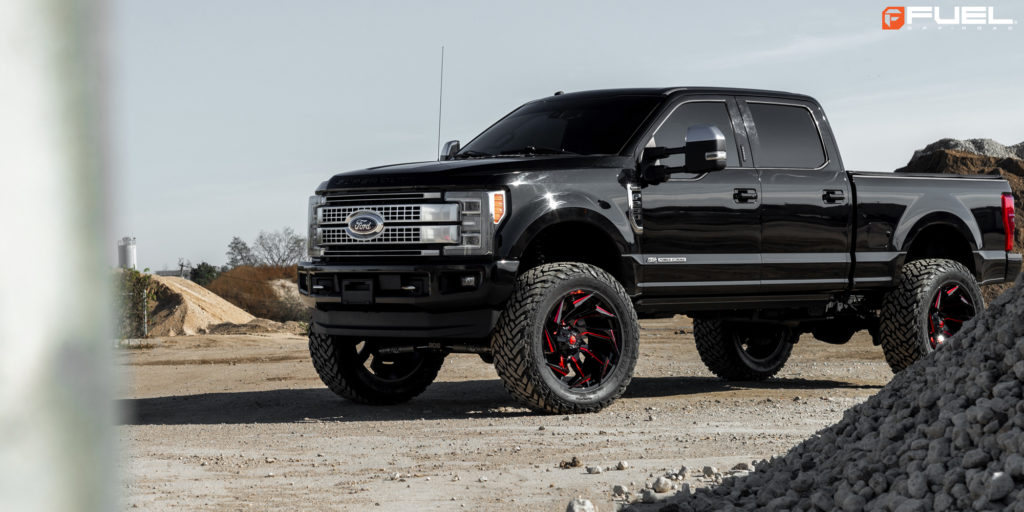 For this fitment, the Ford F-250 Super Duty was outfitted with a new set of Fuel Reaction – D755 wheels. These eight-spoke Fuel rims feature an exotic, unique concave depth with directionally-rotating spokes that transform into blade-like shapes as they reach the edge of the outer rim. Each one of the Fuel Reaction – D755 wheels measure 24 inches in diameter and boast a Gloss Black finish with Red milling on the spokes and lettering.
This Ford F-250 Super Duty might not have a laundry list of upgrades, but the Fuel Reaction – D755 rims and handful of other mods give it a commanding presence over any terrain.
Fitment Specifications:
Vehicle: Ford F-250 Super Duty
Wheels: Fuel Reaction – D755
Wheel Finish: Gloss Black with Red Milling
Wheel Diameter: 24 inches
Source: Fuel Offroad