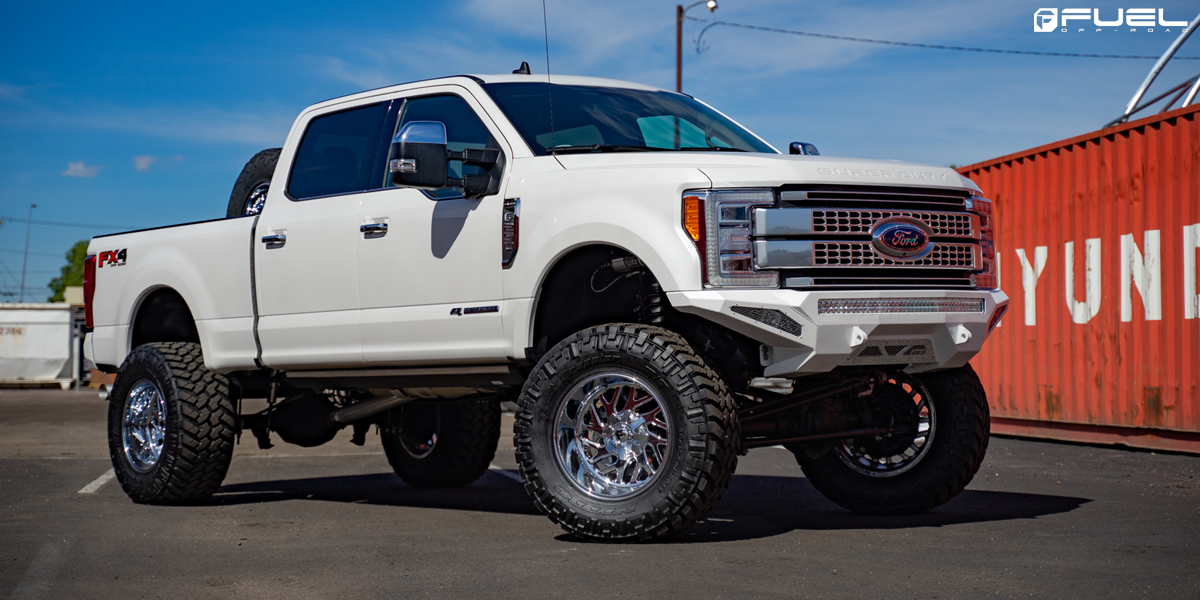 Triton Style with PowerStroke Muscle.
These days, it's all about going big or going home. This Ford F-250 Super Duty is definitely not going home because it's a big, bad thundering piece of American power and style. This work truck has been transformed into a show stopper thanks to new suspension work, body upgrades, and new Fuel Wheels.
There's a lot to like about the factory Ford F-250 Super Duty. Right off the line, it's ready to get all sorts of work done thanks to its 6.7-liter PowerStroke V-8. This turbodiesel motor comes packed with a whopping 450 horsepower at 2,800 RPM and 935 lb-ft. of torque at 1,800 RPM. That's sent to the rear Fuel Wheels through a six-speed TorqShift automatic transmission.
This Ford F-250 Super Duty has been taken to a new level of visual style and power. The front fascia is more purposeful and rugged thanks to a new bumper with integrated LED light bar. The rear features a matching bumper with similar sharp-angled lines. A mew suspension lift means there's more than enough room for the new Fuel Wheels and tires, and makes for easier off-road traveling.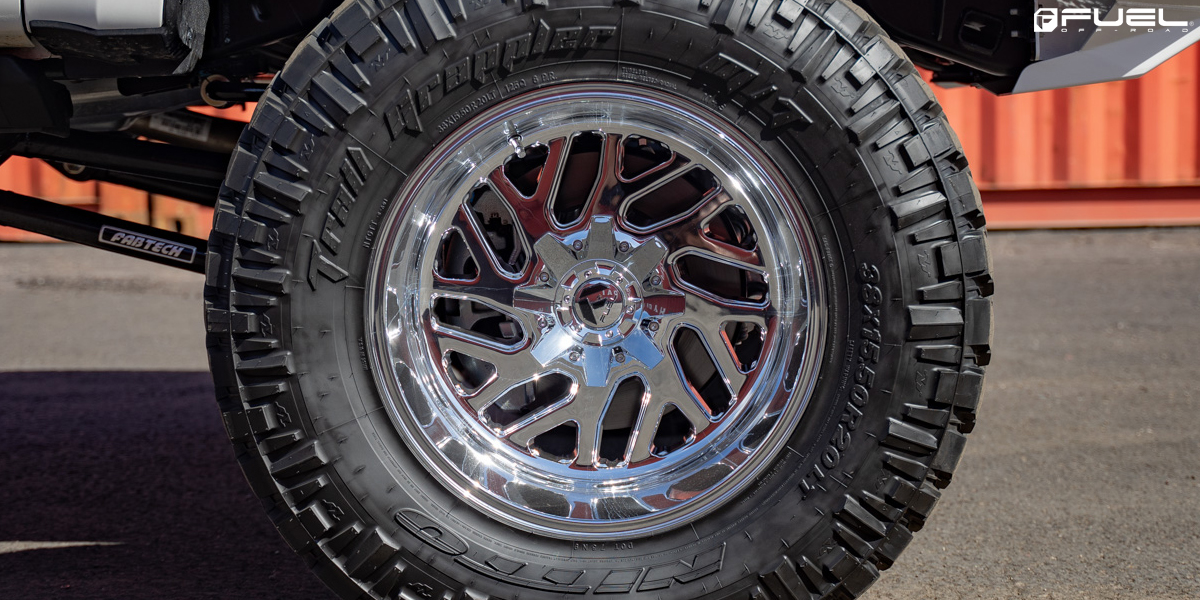 What really gives this Ford F-250 Super Duty a confident look are the new Fuel Triton – D609 rims. These Fuel Wheels feature a very deep lip with twisting, turbine-style spokes. For this fitment, the Fuel Triton – D609 rims were given a shimmering Chrome finish and installed in a 20 x 12.0 setup at the front and rear. As an added bonus, two are tied down in the bed just in a case of a tire puncture or two.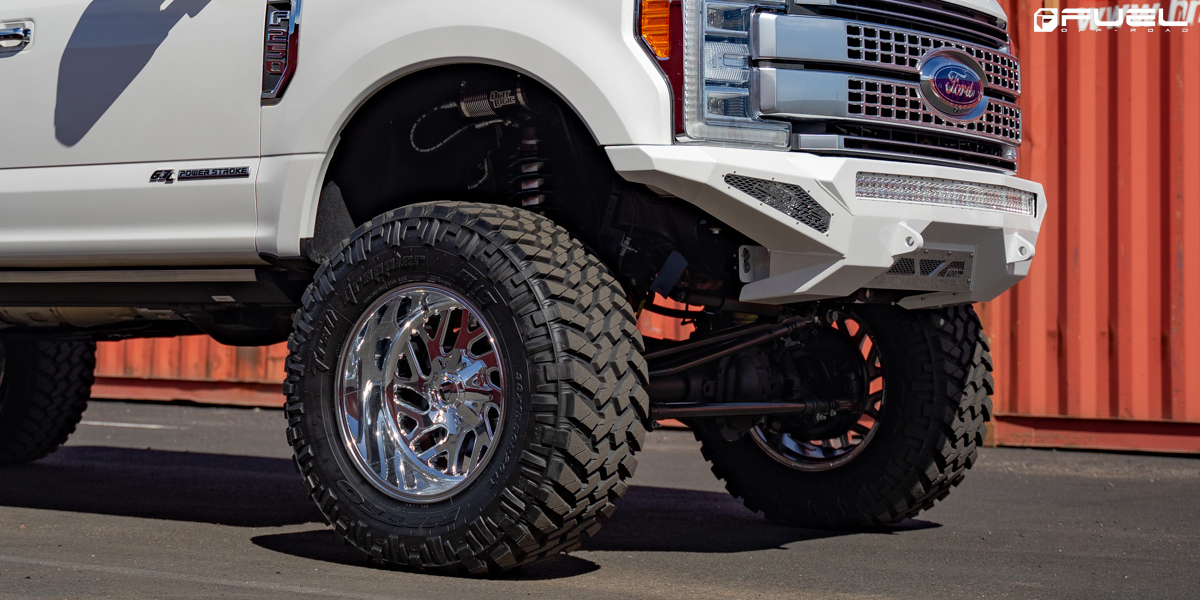 You can bet that this Ford F-250 Super Duty will be turning heads with its new look, suspension lift, and Fuel Triton – D609 wheels.
Fitment Specifications:
Vehicle: Ford F-250 Super Duty
Wheels: Fuel Triton – D609
Wheel Finish: Chrome
Wheel Size: 20 x 12.0
Build Credit: Addictive Desert Designs
Source: Fuel Offroad