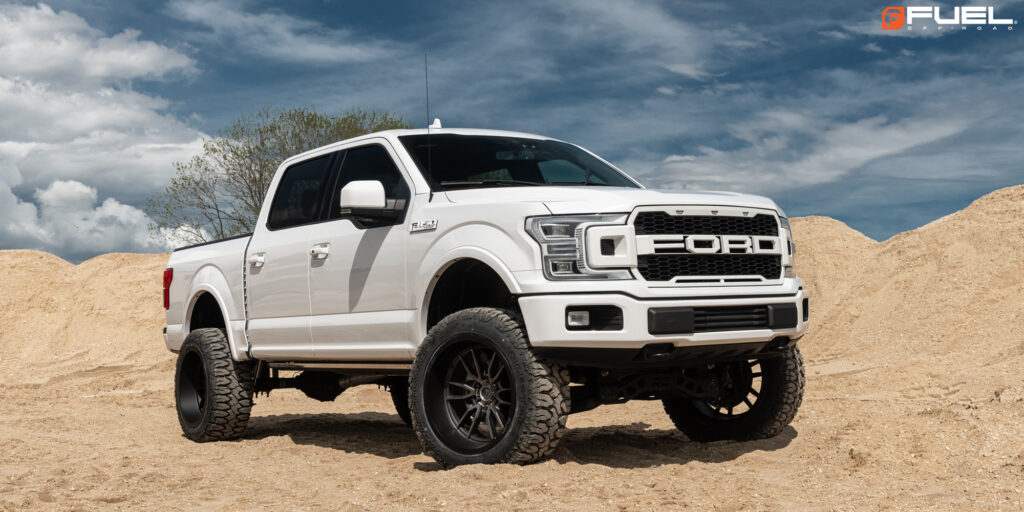 Sand dunes and off-roading!
Memorial Day weekend is right around the corner, and with it comes the unofficial start to summer. That means that it's time to get your car and truck ready for the warm, sunny weather or break out your classic from winter storage. This Ford F-150 Lariat is getting ready to get out and take in the sun no matter where the trails take it and its new Fuel wheels, tires, suspension, and more.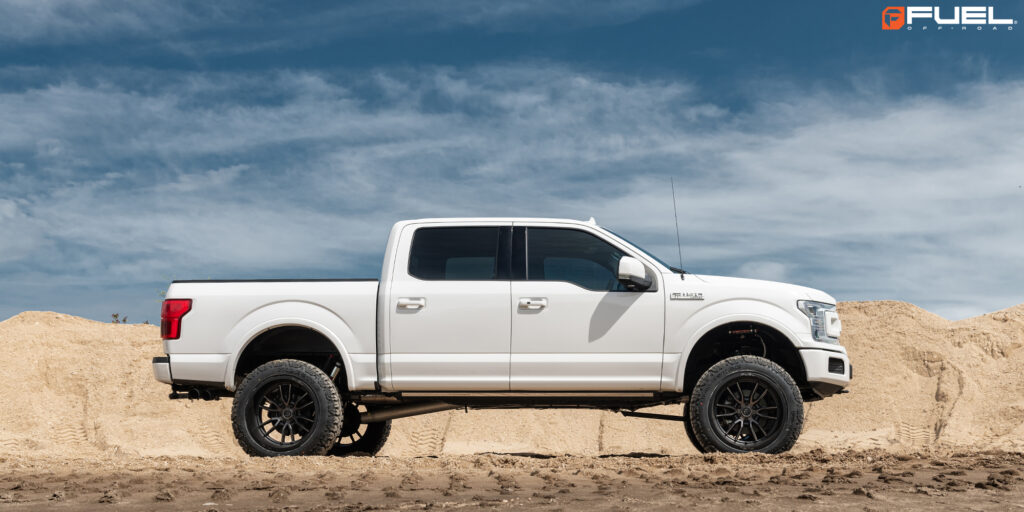 The thirteenth-generation Ford F-150 trucks come with a range of engine and transmission options from oil-burning diesels to gasoline sipping V-6s and a V-8. For this F-150 Lariat, there's a 3.5-liter twin-turbocharged V-6 engine similar to what is found in the F-150 Raptor variant – albeit not as fierce. Here, it makes 375 horsepower at 5,000 RPM and 470 lb-ft. of torque at 3,500 RPM. That's sent to the rear Fuel wheels through a 10-speed 10R80 automatic transmission for better acceleration and fuel efficiency.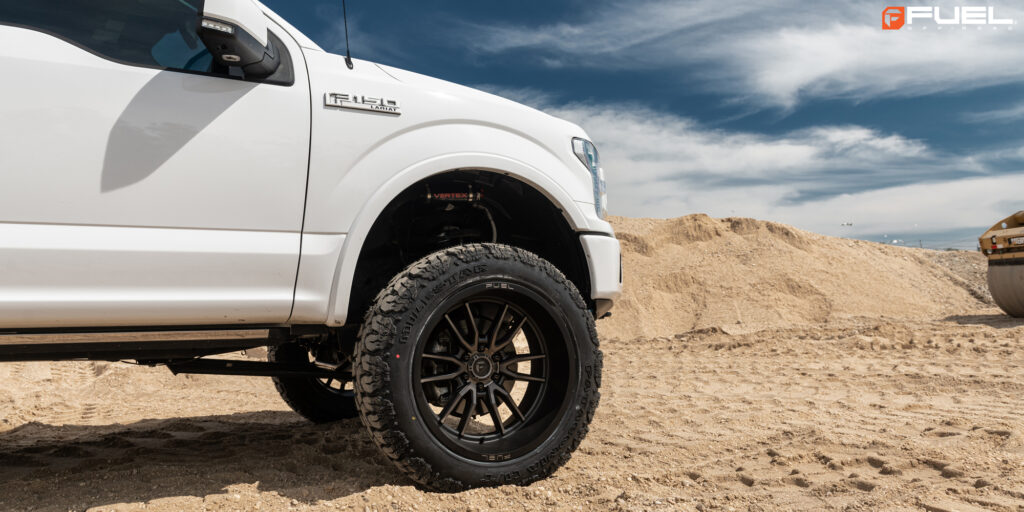 This Ford F-150 Lariat also has a few customized goodies to ensure maximum fun whether off-roading or cruising. The White exterior gains a new color-matched grille surround and 'FORD' logo up front for a cleaner look while tinted windows hide occupants from prying eyes. There's also a new Vertex coilover leveling kit that raises the ride height considerably to make room for the new Fuel wheels and tires while also giving more ground clearance for off-road situations.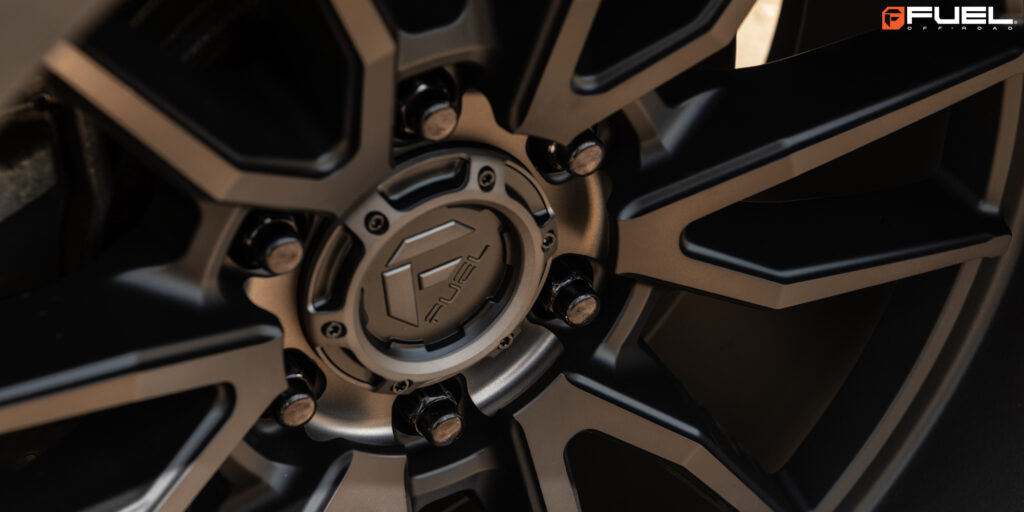 Hitting the pavement or terrain is a new set of Fuel Clash 6 – D762 rims. These deep-dish Fuel wheels feature six Y-spokes and boast a Matte Black finish with a Dark Tint to perfectly contrast the White exterior of the F-150. For added grip in a variety of situations, there's a new set of Milestar Patagonia M/T tires measuring 35 x 12.5 R 22 on these massive 22-inch diameter Fuel Clash 6 – D762 rims.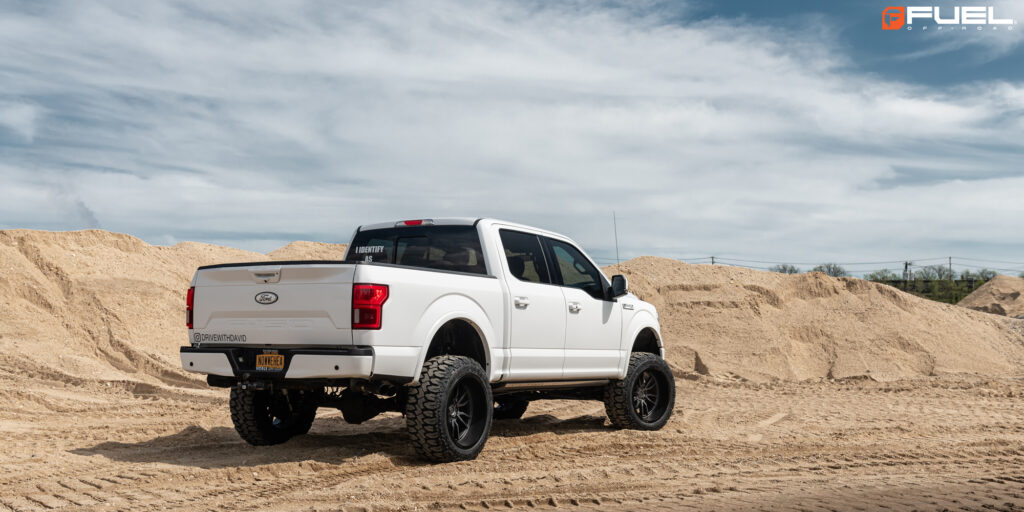 When summer does finally roll around, this Ford F-150 Lariat with Fuel Clash 6 – D762 wheels and Milestar tires will be ready to hit the trails.
Fitment Specifications:
Vehicle: Ford F-150 Lariat
Wheels: Fuel Clash 6 – D762
Wheel Finish: Matte Black with Dark Tint
Wheel Diameter: 22 inches
Tires: Milestar Patagonia M/T
Tire Size: 35 x 12.5 R22
Source: Fuel Offroad