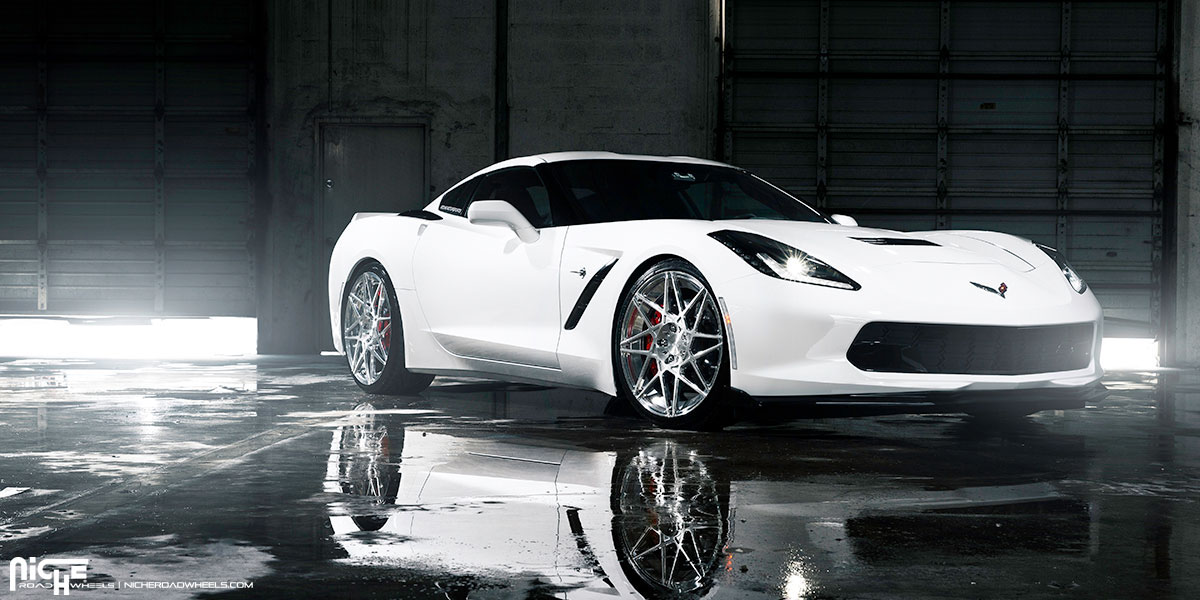 One sexy American.
Make no mistake about it, the new C7-generation Chevrolet Corvette has incredible performance that puts it right on par with exotics from around the globe. And while this dedication to performance is what sets it apart, its style is something to be proud of – just like this white Stingray with Niche Wheels.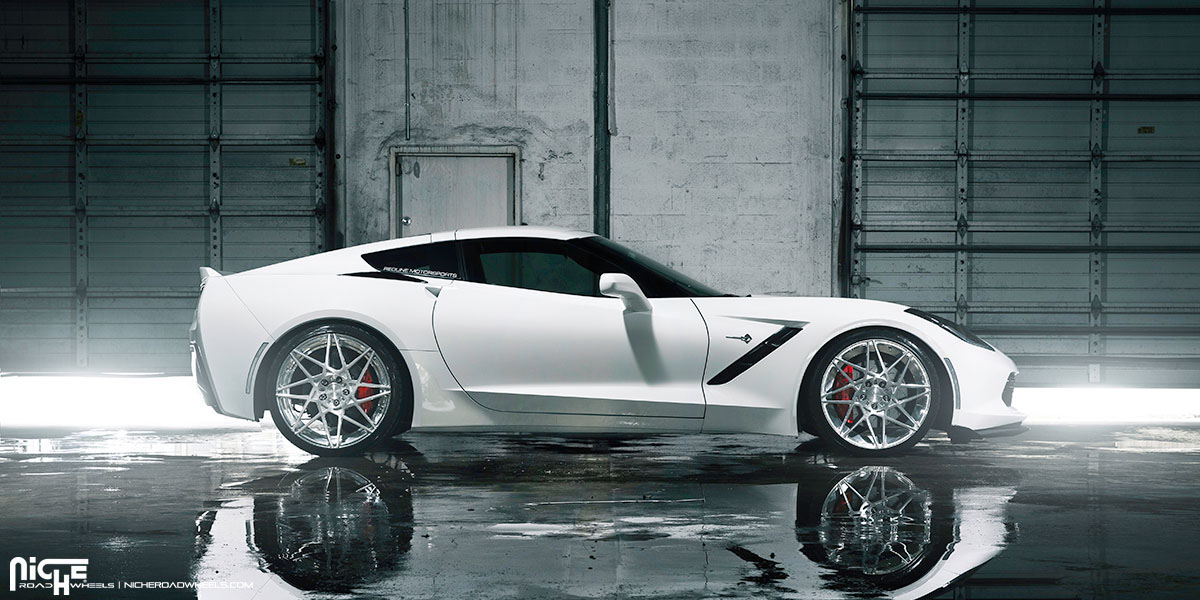 The heart of the sports car is a newly-developed LT1 engine. The 6.2-liter, naturally-aspirated V-8 engine produces a potent 460 horsepower and 465 lb-ft. of torque for the rear Niche Wheels. But what's more impressive is the fact that it still gets an impressive 29 MPG on the highway despite its 3.7-second 0-60 mph time.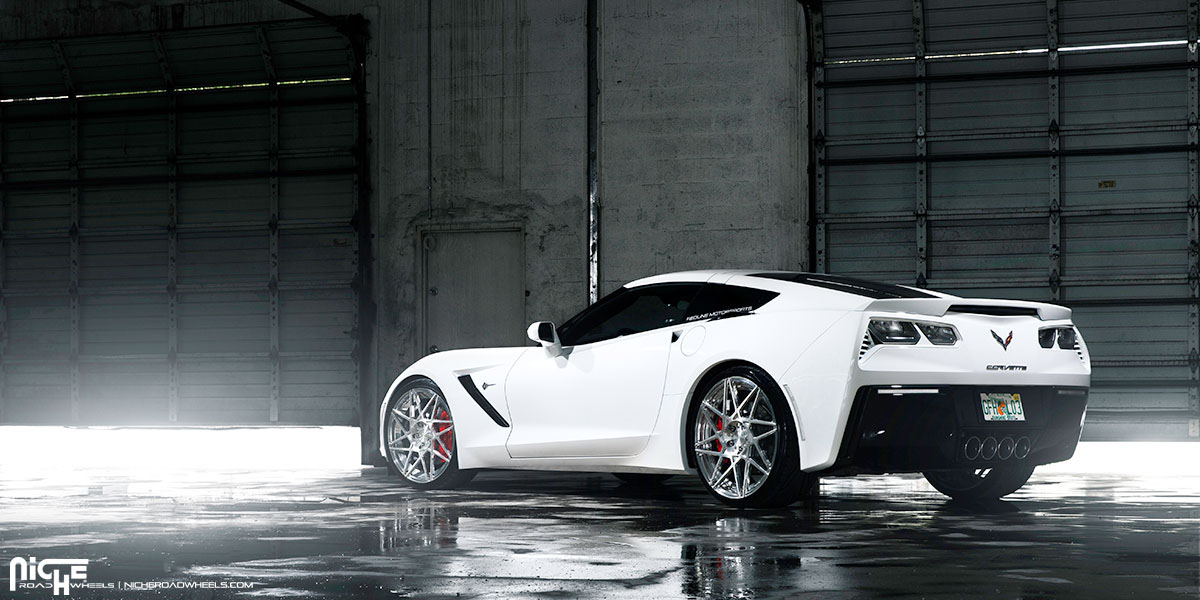 While people drool over the Corvette Stingray's performance abilities in both acceleration and handling, its style sets it apart even more – especially with a new set of Niche Wheels. The carbon fiber pieces, sharper angles, and high-tech lighting make the Corvette instantly recognizable on the road as a high-performance, pavement-pounding machine.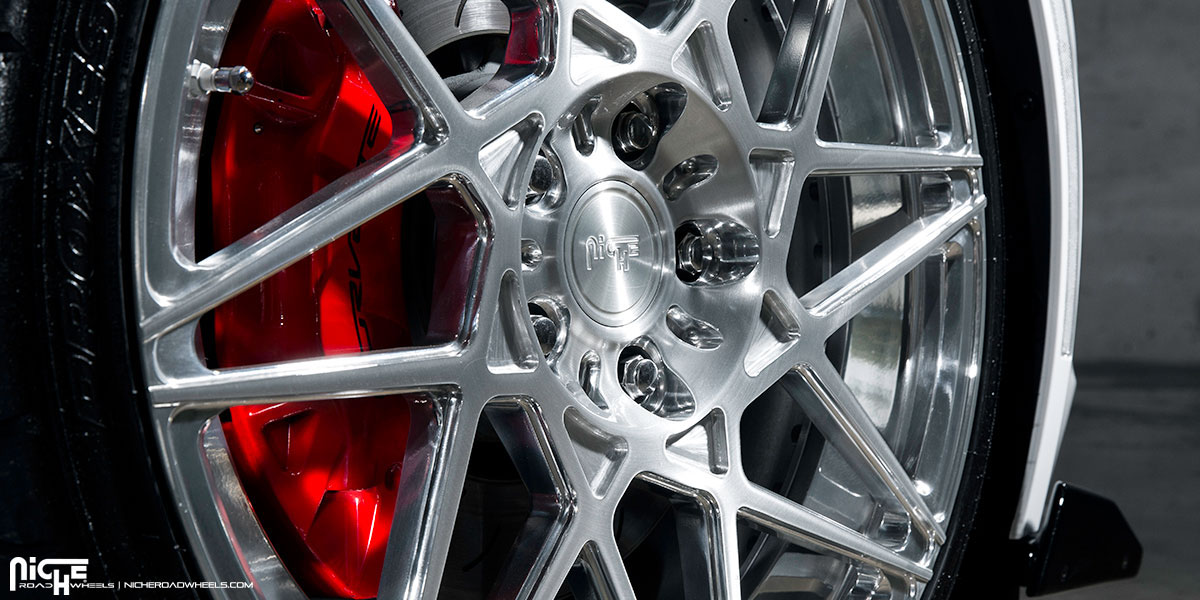 This clean white Chevrolet Corvette Stingray has a new set of Niche Wheels to show off too. Here, the Niche Alpine-D rims where chosen for their complex spoke design that creates a twisting star pattern. The eight-pointed Alpine-D rims feature a brushed face with high-luster polished windows and a gloss single dark tint. Up front, these dazzling wheels measure 20 x 9.0 while the rear comes in at a staggered 21 x 10.5 setup where lots of grip is needed.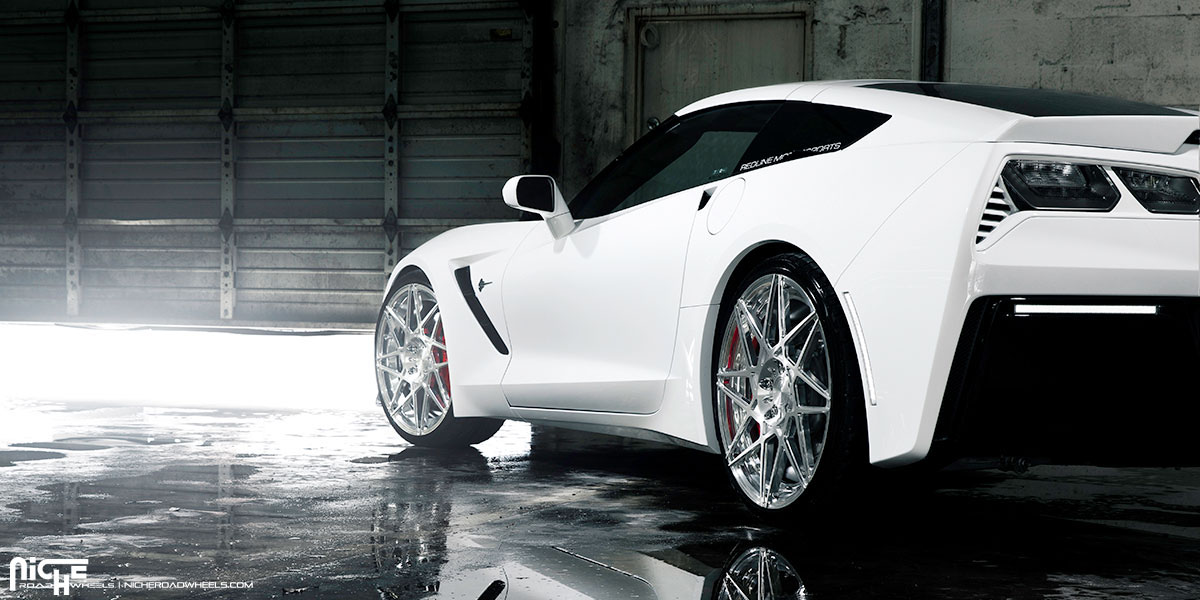 The Corvette Stingray might ooze performance from every pore, but its styling helps to give it that extra edge on the road.
Fitment Specifications:
Vehicle: Chevrolet Corvette Stingray
Wheels: Niche Alpine-D
Wheel Finish: Brushed Face, Hi-Luster Polished windows, Gloss Single Dark tint
Front Wheels: 20 x 9.0
Rear Wheels: 21 x 10.5
Source: Niche