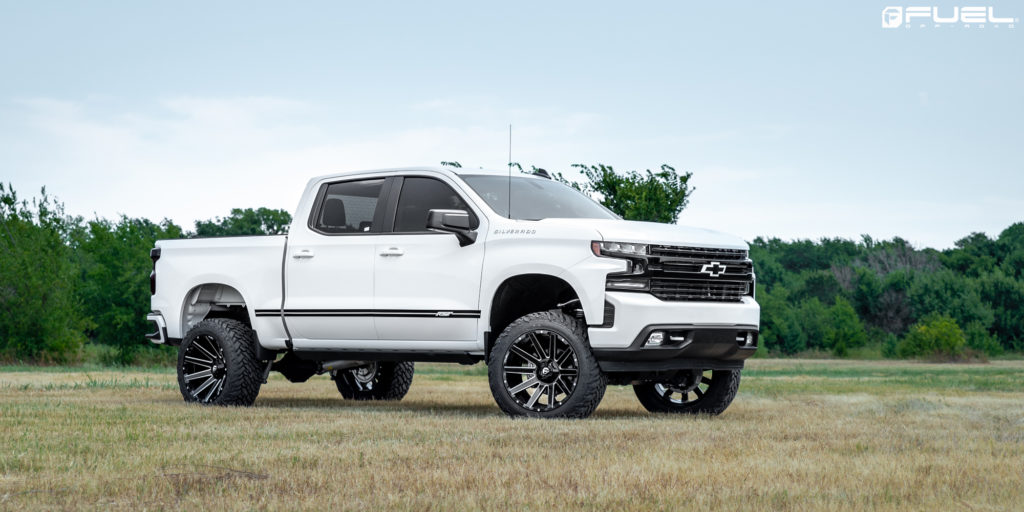 Big and Mean.
The new Chevrolet Silverado is everything you could want in a truck from technology to raw performance and capability. Plus, there's a more aggressive style and design. This Chevrolet Silverado 1500, however, just commands the road thanks to a new lift kit, Fuel wheels, and other styling upgrades.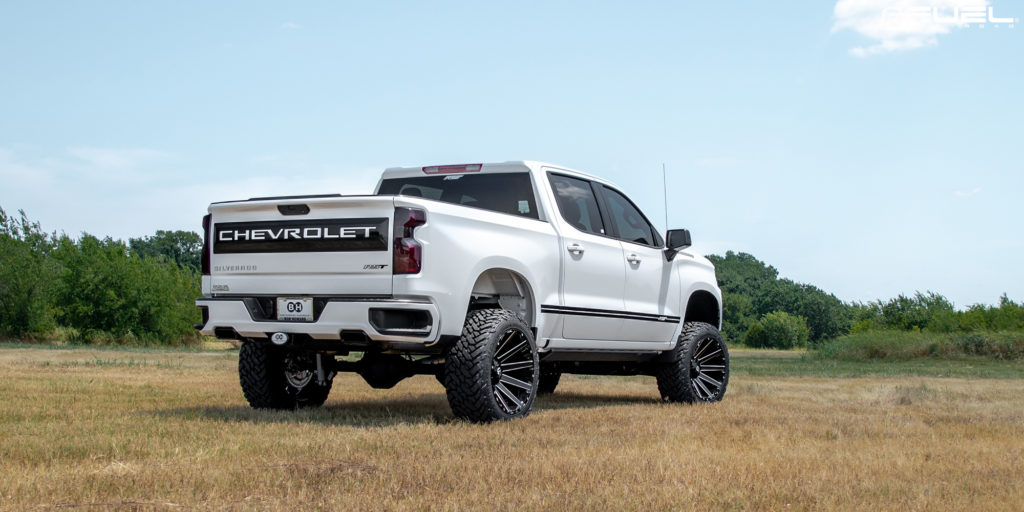 The new Chevrolet Silverado certainly isn't skimping on muscle, and this RST version is showing that visually and mechanically. Here, the 6.2-liter GM EcoTec3 6200 motor is used and sends 420 horsepower at 5,600 RPM and 460 lb-ft. of torque at 4,100 RPM to the rear Fuel wheels through an eight-speed automatic transmission. This ensures improved fuel economy and also towing capability for any kind of job.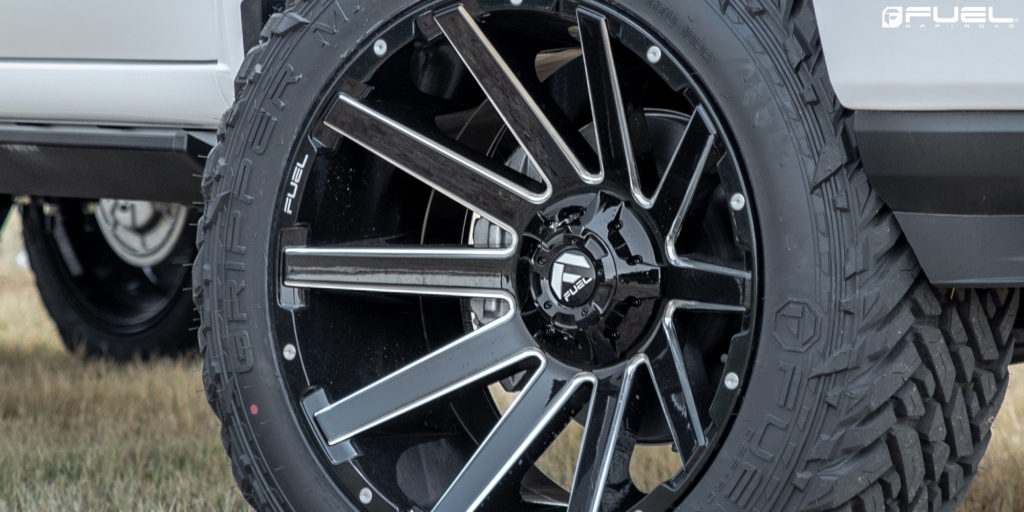 This Chevrolet Silverado 1500 RST as originally designed as more of a street machine from the factory, however this one is kind of both on- and off-roading. The fresh monochromatic look with the White body and Black trim pieces and grille makes the truck visually powerful. A new lift kit makes more than enough room for the new Fuel wheels and tires while giving the truck command of the road.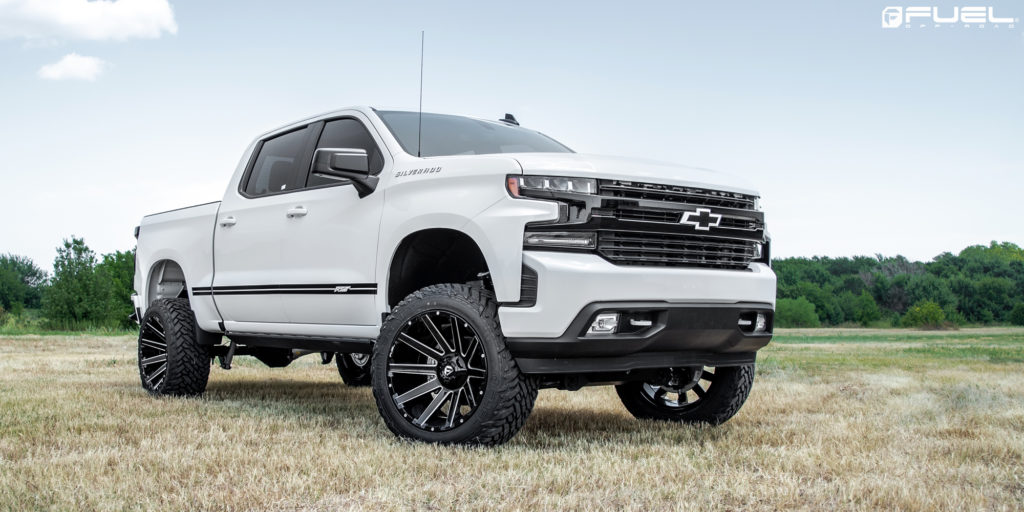 This fitment stars a new set of Fuel Contra – D615 rims at the front and rear axles measuring 22 x 12.0. These new Fuel wheels sport a Gloss Black and Milled finish that works well with the monochromatic stock color scheme. Each one of the Fuel Contra – D615 rims also wears a new set of Gripper M/T tires that measure a large 35 x 12.50 R22 and are more than ready to handle any kind of tough terrain they may encounter.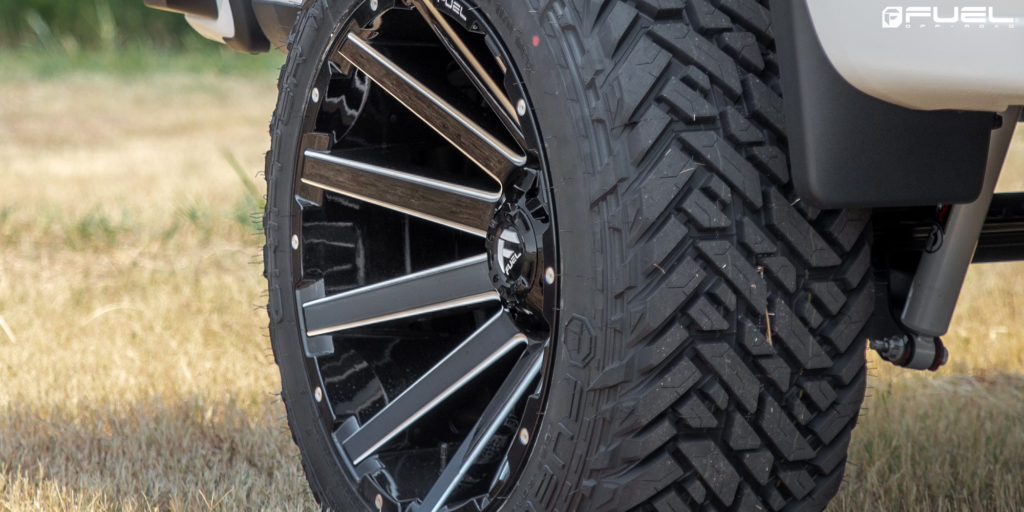 While this Chevrolet Silverado RST may have been more intended for street use from the factory, the new upgrades along with the Fuel Contra – D615 wheels and tires make this more of an off-road beast!
Fitment Specifications:
Vehicle: Chevrolet Silverado RST
Wheels: Fuel Contra – D615
Wheel Finish: Gloss Black and Milled
Wheel Size: 22 x 12.0
Tires: Fuel Gripper M/T
Tire Size: 35 x 12.50 R22
Source: Fuel Offroad