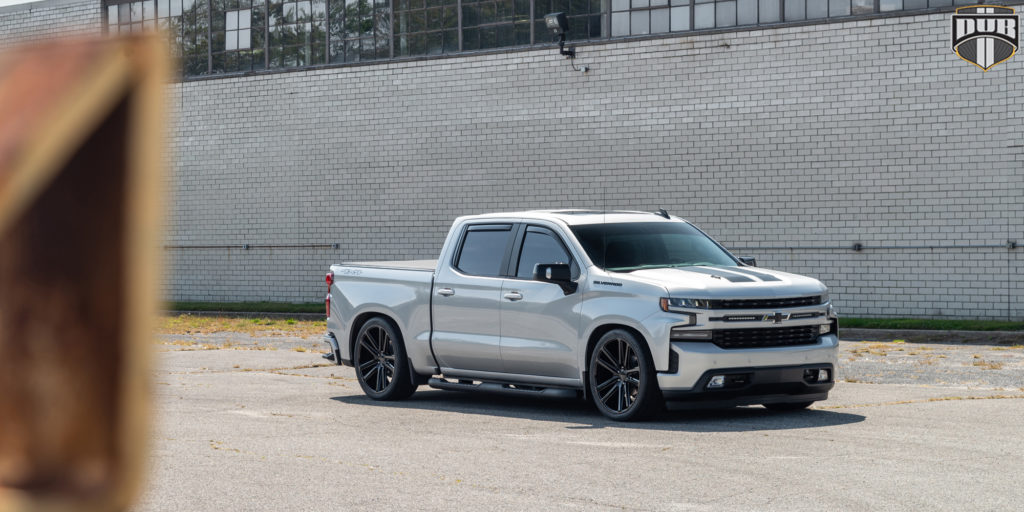 Flexing some muscle.
Chevrolet's fifth-generation Silverado has been quite the hit since it was introduced and it's spawned quite a few customizable trim packages. This Chevrolet Silverado RST has some factory goodies along with some new DUB wheels and a lowered suspension to take things to the next level.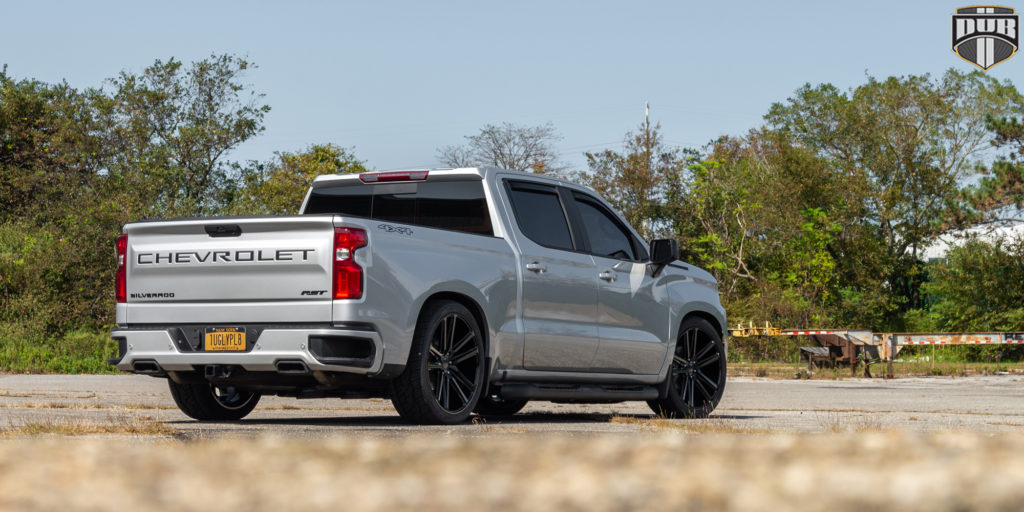 For the fifth-generation Silverado, Chevrolet is offering drivers the ability to select from a wide range of engine options. There's a standard 4.3-liter V-6 with 285 horsepower, a 2/7-liter turbo-four with 310 horsepower, 3.0-liter turbodiesel inline-six with 277 horsepower, 5.3-liter V-8 with 355 horsepower, and the mighty 6.2-liter V-8 with 420 horsepower. Here, this bad boy is cranking some serious power through a 10-speed Hydra-Matic 10L80 MF6 automatic to all four DUB wheels with ease.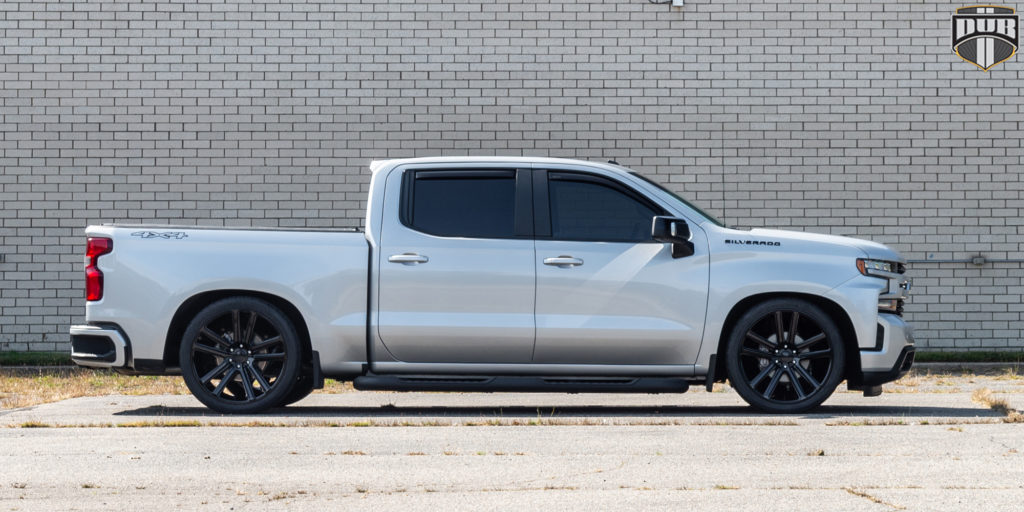 The Chevrolet Silverado RST models come standard with a few upgrades such as a body-colored front grille along with new bumpers, black lettering, electronics, and more. That was combined with a new lowering kit that brings the new DUB wheels right into the fenders for a low and tough look. A Black Chevrolet badge stares ahead while dark-tinted windows hide occupants from outside.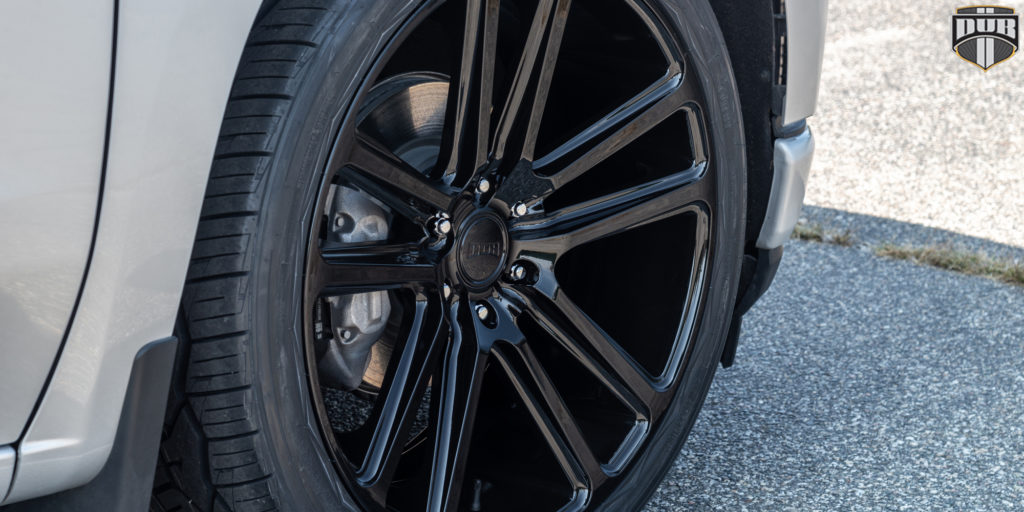 For this fitment, a new set of DUB Flex – S256 rims were installed at the front and rear. These concave DUB wheels feature a five split-spoke design that works well with the street-performance-inspired American pickup. Here, the DUB Flex – S256 rims were installed in a 24 inch diameter at the front and rear with a Gloss Black finish that matches the contrasting letting, logos, and other trim pieces.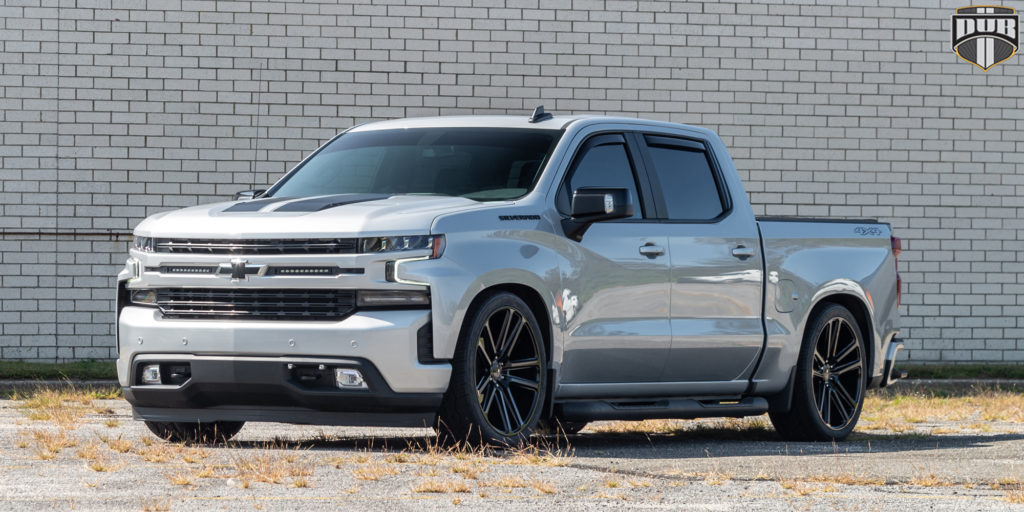 This Chevrolet Silverado might not be your average "work truck" but it's packing some serious heat with its new lowered suspension and DUB Flex – S256 wheels.
Fitment Specifications:
Vehicle: Chevrolet Silverado RST
Wheels: DUB Flex – S256
Wheel Diameter: 24 inches
Wheel Finish: Gloss Black
Source: DUB