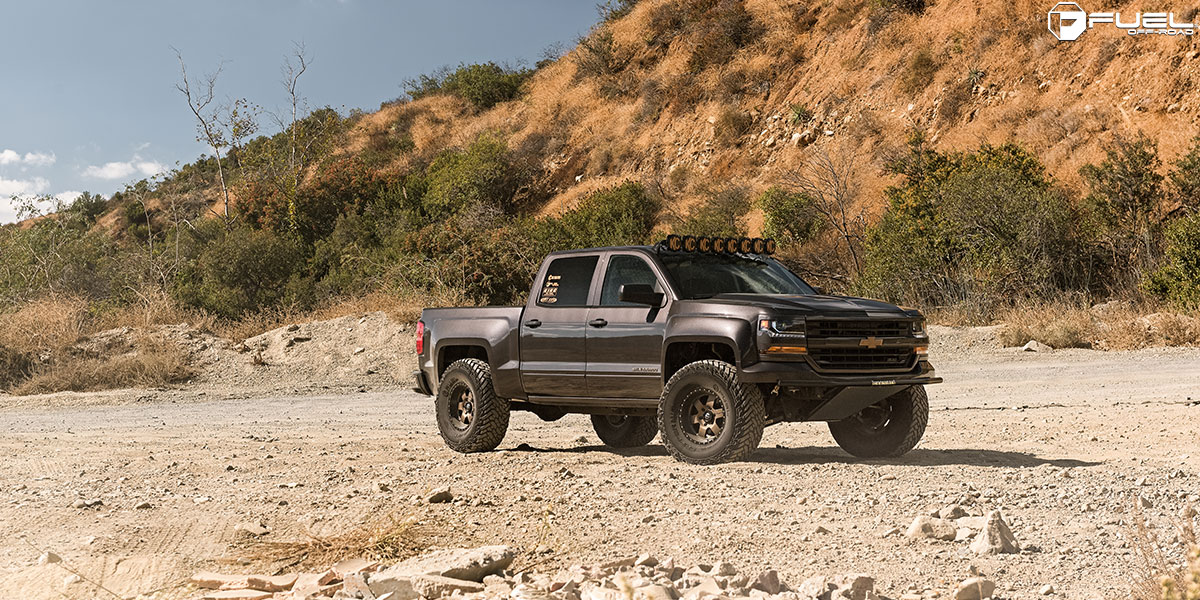 Time to off-road with some brawn.
Driving off-road puts you closer with the beauty of the outdoors and nature. It can be an incredibly fun and enjoyable experience that driving on pavement just cannot deliver. This Chevrolet Silverado with Fuel Wheels is built to roam and gives drivers a freedom that's hard to achieve elsewhere.
The newest generation of Chevrolet Silverado is ready to be unveiled at the 2018 North American International Auto Show, but this bad boy will be sticking around for a while just based on sheer intimidation. Under the hood sits a muscular 6.2-liter V-8 engine that produces 420 horsepower at 5,600 and 460 lb-ft. of torque at 4,100 RPM for the Fuel Wheels to eat up as they run through all sorts of terrain.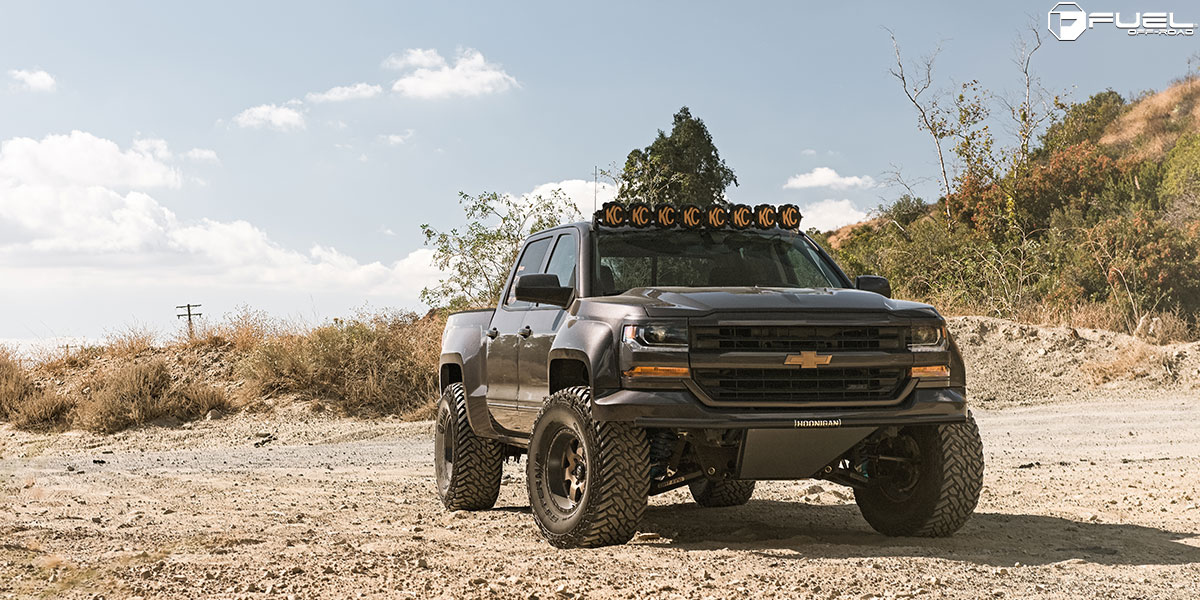 This beast of an off-road machine has been transformed with a wide range of new upgrades. A new sump guard and underbody protection makes going over big obstacles a breeze as does the new bumper with more clearance. A new suspension lift was also added that makes room for the meaty tires on the new Fuel Wheels as well. There's also powerful fenders protruding from the body and a set of KC lights across the roof for those nighttime excursions.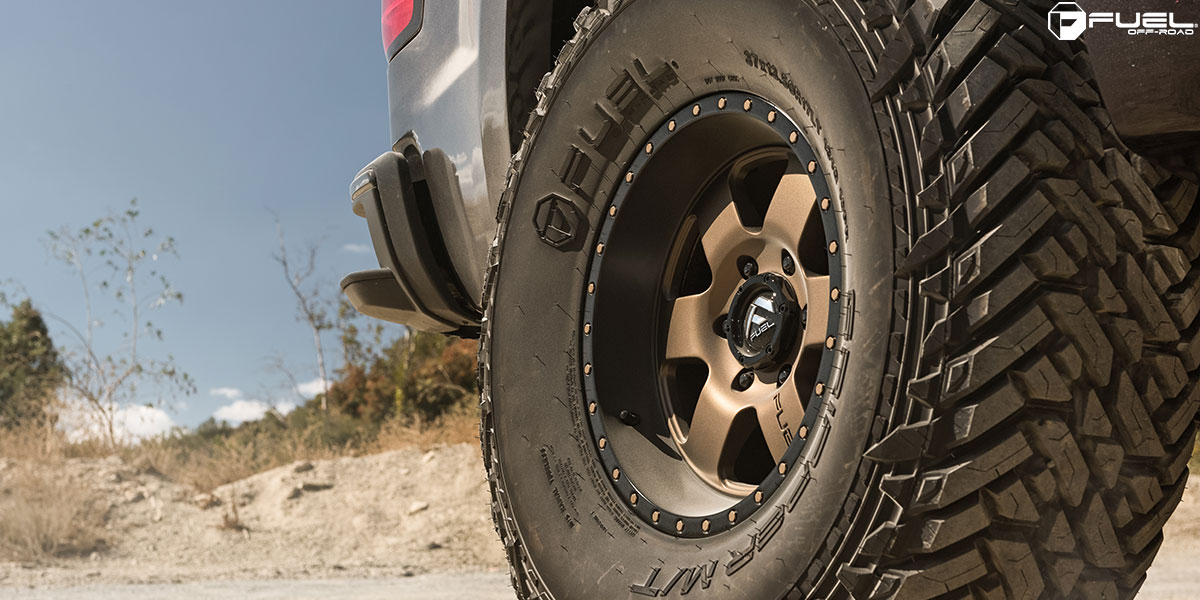 But the real difference between this Silverado and the stock model is the new set of Fuel Wheels. Here, Fuel Podium – D617 rims were installed with their deep lip and classic six-spoke design. Each wheel wears a smooth Bronze finish with a contrasting Black lip to complement the body of the truck. The Fuel Podium – D617 rims measure 17-inches in diameter and wear meaty Fuel Gripper M/T tires for traction in any situation.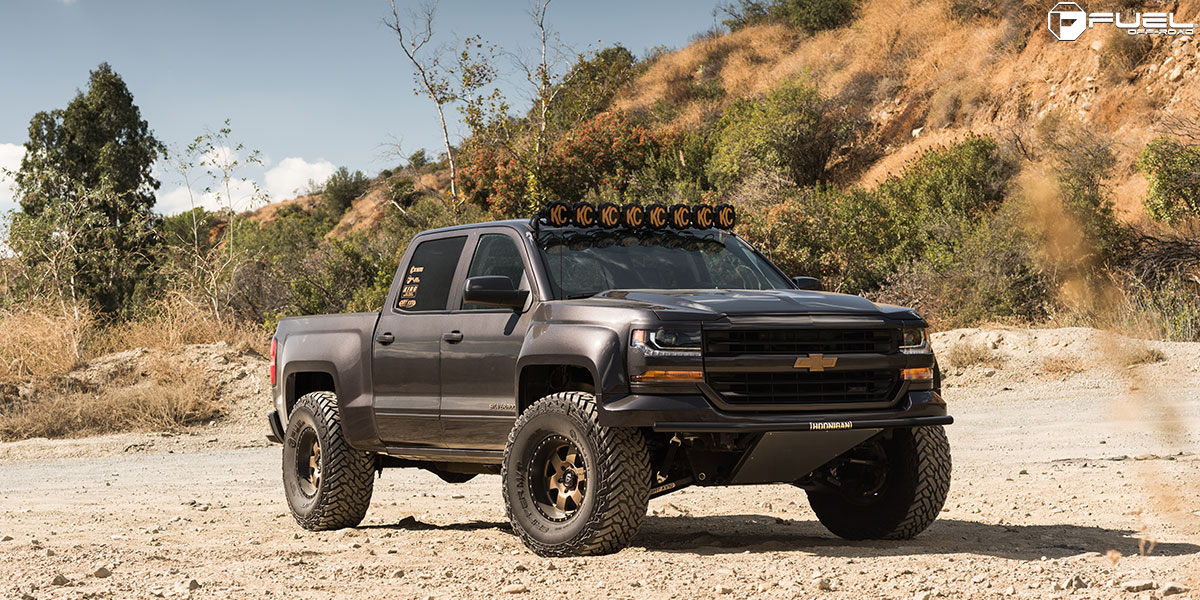 If you're looking to achieve a greater sense of freedom with driving, this Chevrolet Silverado is your best bet.
Fitment Specifications
Vehicle: Chevrolet Silverado
Wheels: Fuel Podium – D617
Wheel Finish: Bronze with Black Lip
Wheel Diameter: 17 inches
Tires: Fuel Gripper M/T
Source: Fuel