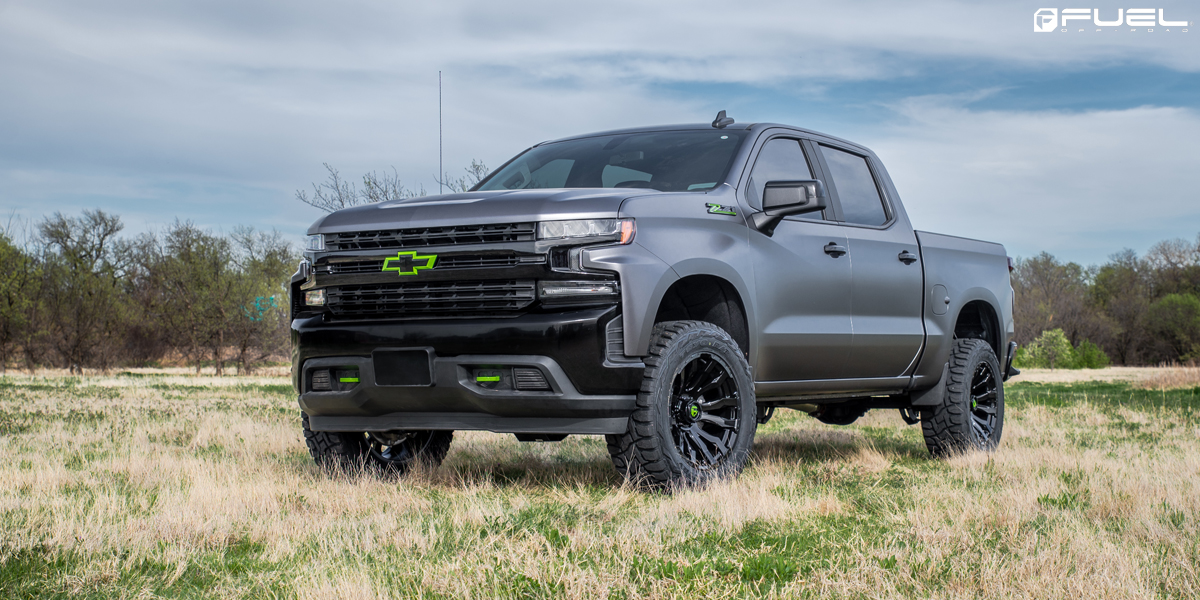 Making an impression.
The new fourth-generation Chevrolet Silverado is here and it's just starting to roll off dealer lots. This new truck is packed with technology, capability, and refinement. Plus, it has a brand new look that is unlike anything on the road. This owner decided to make it even more intimidating with a few upgrades, some new hardware, and new Fuel Rims.
There's a lot to like about the new Chevrolet Silverado. The fourth-gen model comes packed with an optional 6.2-liter naturally aspirated V-8 engine that spits out 420 horsepower at 5,600 RPM and 460 lb-ft. of torque at 4,100 RPM. That's sent through a 10-speed automatic transmission to the rear Fuel Rims, providing more than enough power and efficiency to get the job done.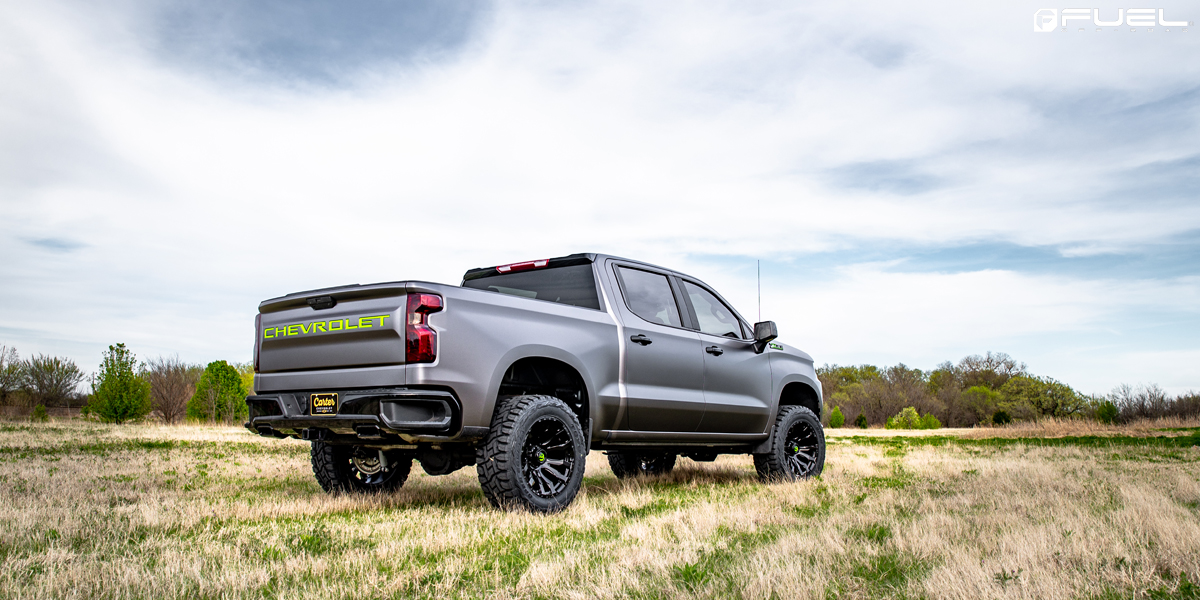 This Chevrolet Silverado Z71 is more commanding and powerful visually than its factory counterpart thanks to a host of new upgrades. There's a new lift kit that provides the Fuel Rims and tires with more room to move vertically. The entire body of the truck has also been given a Satin Gunmetal Grey wrap that's contrasted by Gloss Black trim pieces and Electric Green highlights on the badges and tow hooks. A dark window tint ties everything together perfectly.
Below the fenders sits a new set of Fuel Rims. Here, the weapon of choice was the Fuel Blitz – D675 model. The new Fuel Blitz – D675 wheels have a concave face and tough spoke design that fits perfectly on the new Silverado. For this fitment, the new Fuel Blitz – D675 wheels were installed in a 20 x 10.0 size at the front and rear, and sport a Gloss Black finish with color-matched Green center cap logo.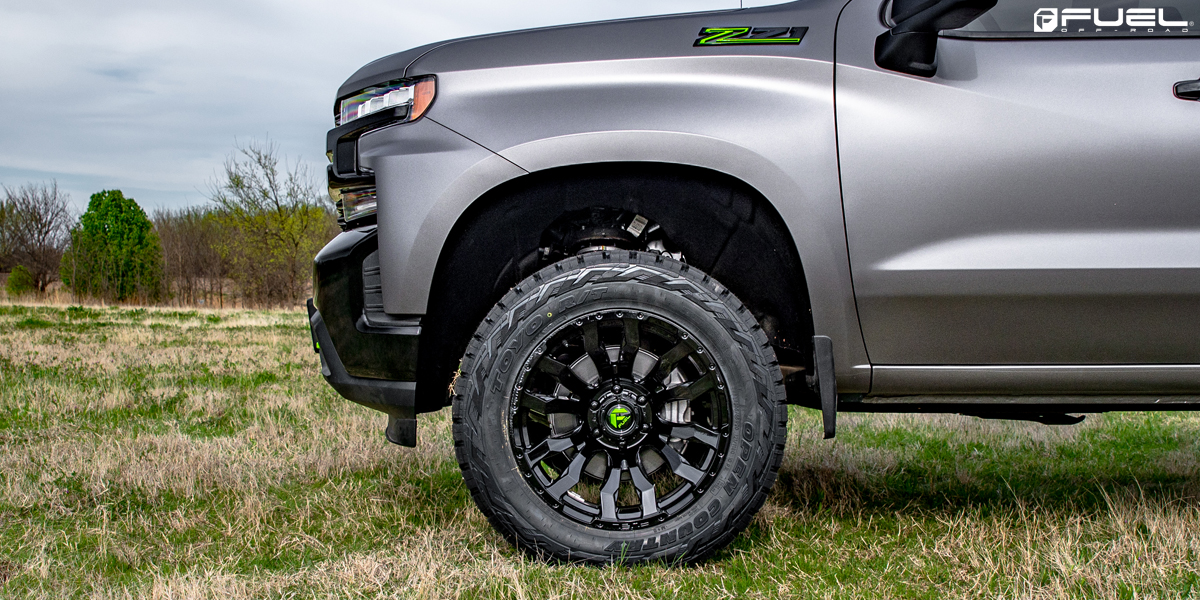 The fourth-generation Chevrolet Silverado is new on and off the road, and you can bet that this one is making quite the impression.
Fitment Specifications:
Vehicle: Chevrolet Silverado Z71
Wheels: Fuel Blitz – D675
Wheel Finish: Gloss Black with color-matched Green center cap logo
Wheel Size: 20 x 10.0
Source: Fuel Offroad